Ranch Mix Saltines are the ultimate salty snack with tons of added flavor. Serve it for a party with dip or just enjoy them as a snack.
This is one of those tasty Snacks that will have everybody begging for the recipe. It's a quick way to make plain crackers tastier, and all it takes is some vegetable oil and Ranch Seasoning.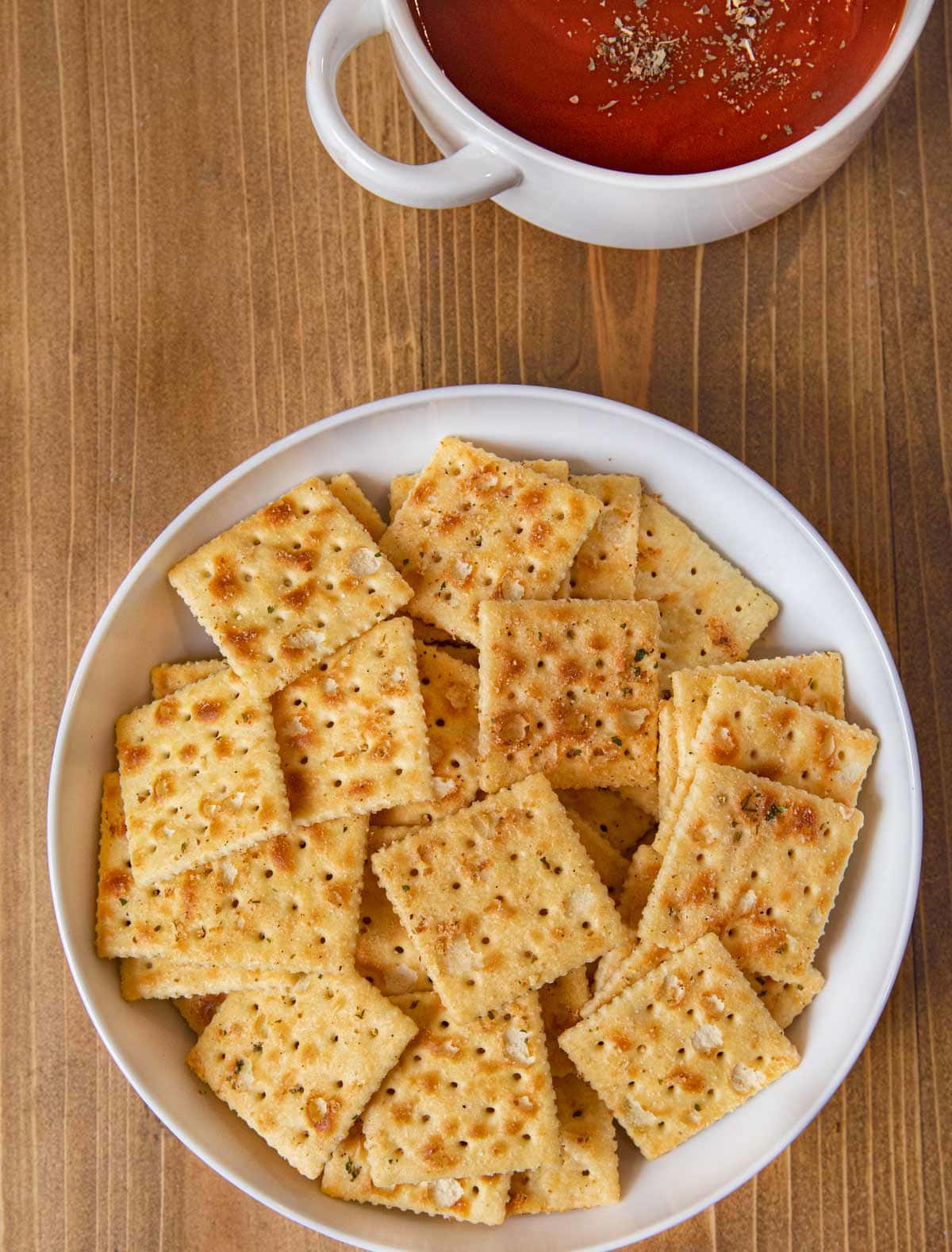 RANCH MIX SALTINES
Seasoned Crackers are great to serve at parties or just keep as a snack to munch on from time to time during the week. The amazing spin on ordinary saltine crackers is sure to be a favorite with all your friends and family.
An easy seasoning mixture, a lot of butter, and a few simple steps take plain crackers to a whole new level. Once they're cooked and cooled, you can store them in an air-tight container in your pantry to keep for months at a time.
In fact, this recipe stores so well, you might want to make a few batches. You can double up the seasoning mixture and use two sleeves of saltines. The only catch is you'll have to bake them in batches. But, doubling the recipe will make sure you have extra to keep in storage. Plus, these Ranch Crackers are so good, you'll still be amazed at how quickly they get eaten.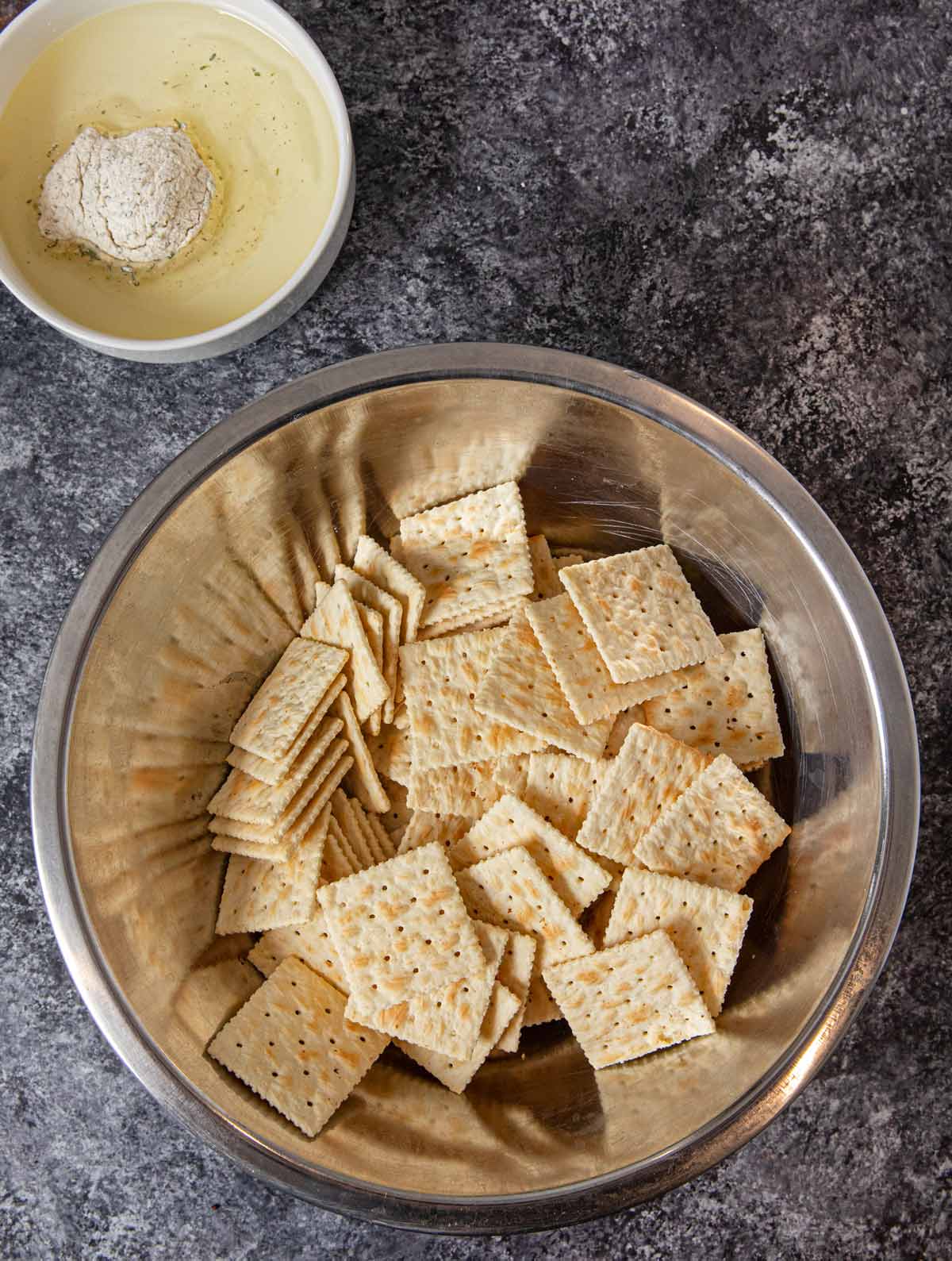 Dips for Ranch Saltine Crackers
This recipe makes perfect Ranch Party Crackers that are great on their own, but they also go great with dips. Put out the seasoned crackers at your next party with an assortment of chips and your favorite party dips. Some of the best dips to serve with cracker recipes are Bacon Cheeseburger Dip, Black Bean Dip, or Bacon Ranch Dip.
If you want a more spicy snack, serve the yummy crackers with Buffalo Chicken Dip or Jalapeño Popper Dip. Any of the savory and creamy dips on the blog could taste amazing with this recipe!
EVEN MORE AMAZING DIPS!
HOW TO MAKE RANCH MIX SALTINES
Prep: Preheat the oven to 250 degrees. For easy cleanup, you can also line two baking sheets with parchment paper or aluminum foil.
Ranch mixture: Add the ranch dressing mix and oil to a small measuring cup or bowl. Mix quickly until the dressing is combined and smooth.
Combine: Add one package saltine crackers to a large mixing bowl. Pour the mixture over crackers. Shake until crackers are coated, but be gentle enough the crackers don't break.
Bake: Spread all the crackers over the prepared baking sheets. Put them in one even layer so they aren't overlapping. Bake for 20 minutes until they're lightly golden brown.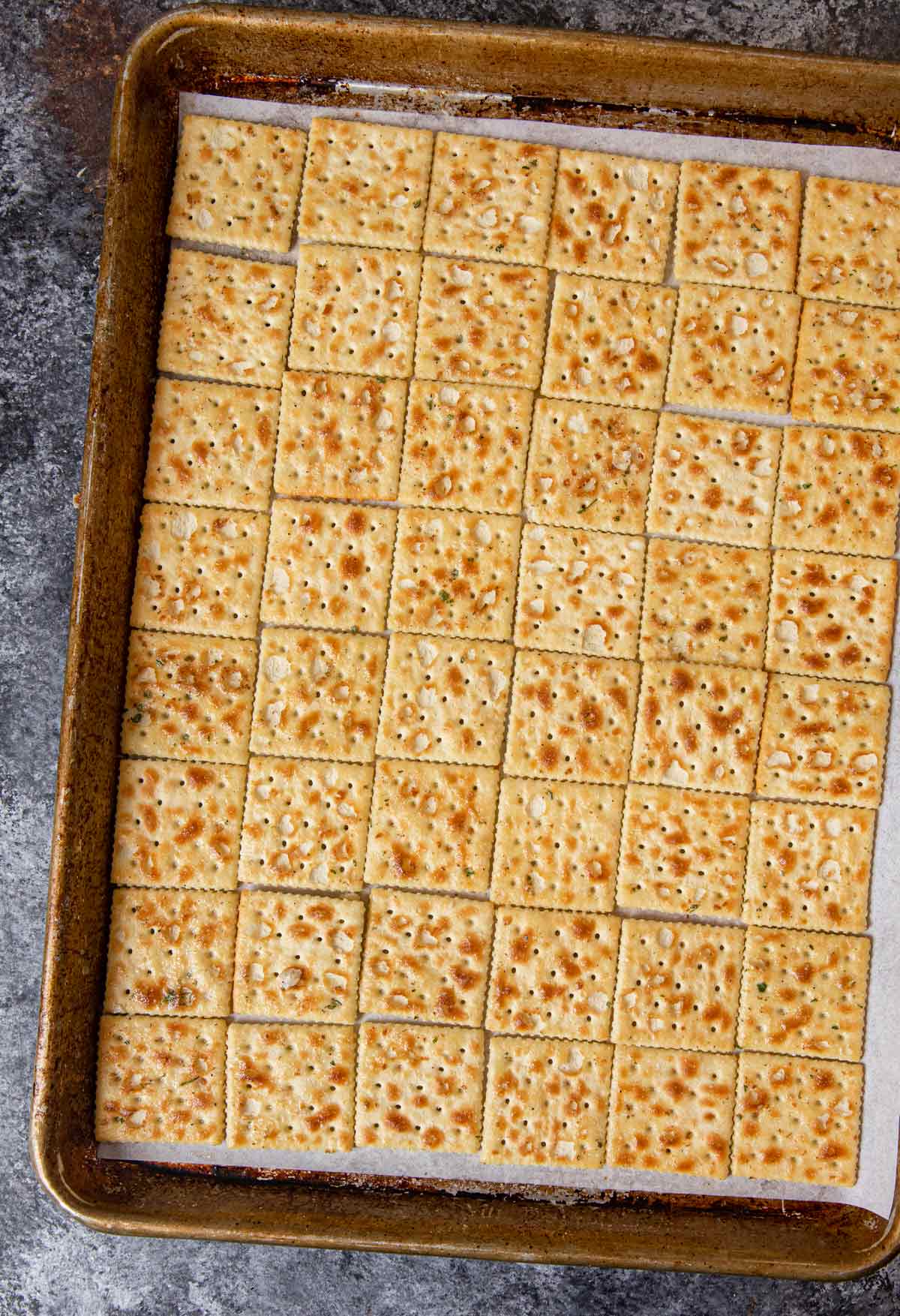 Create a free account to

Save Recipes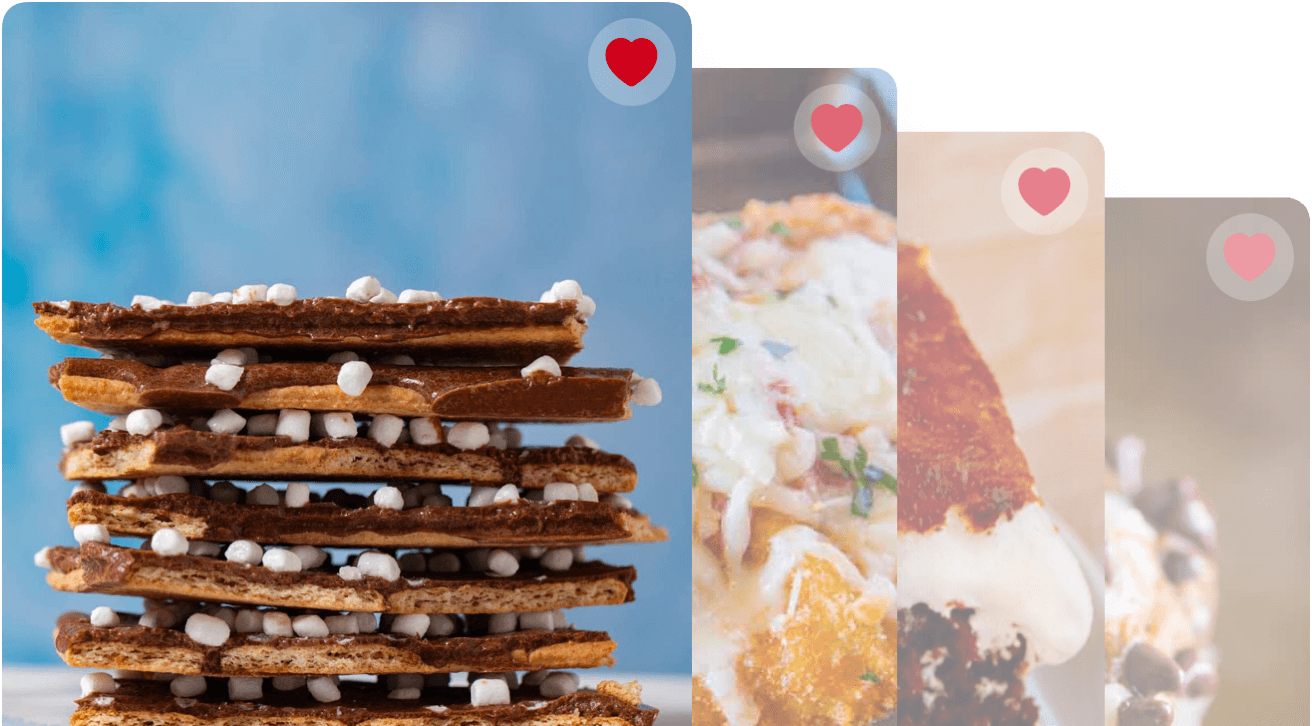 VARIATIONS RANCH MIX SALTINES
Spicy Saltine Crackers: If you want to add some heat to your Saltine Cracker Recipe mix 1 tablespoon red pepper flakes, 2 teaspoons garlic powder, and 1 teaspoon cayenne pepper with the cracker seasoning recipe. Coat the crackers and bake as usual.
Taco Crackers: For a Tex-Mex twist, coat crackers in an oil and Taco Seasoning Mix. Use the same amount of Taco Seasoning as you typically would ranch, and bake according to the recipe.
Seasonings: There are plenty of other spices you can experiment with adding in for different flavors. Try mixing in some black pepper, garlic powder, thyme, paprika, cumin, onion powder, cloves, or coriander could all add some unique flavor to the snack.
Crackers: You can also change the kind of cracker you use as the base for your recipe. Mini saltines, oyster crackers, wheat crackers, or buttery club crackers can all be made into a Ranch Cracker recipe.
MORE EASY SNACK RECIPES
HOW TO STORE RANCH MIX SALTINES
Store: One of the great things about these crackers is how long they can stay good. Store them in an air-tight container to keep in the pantry. They'll stay good for up to 3 months. To be extra safe, line the airtight container with a paper towel to absorb any moisture, and keep the homemade crackers in a dry, cool place.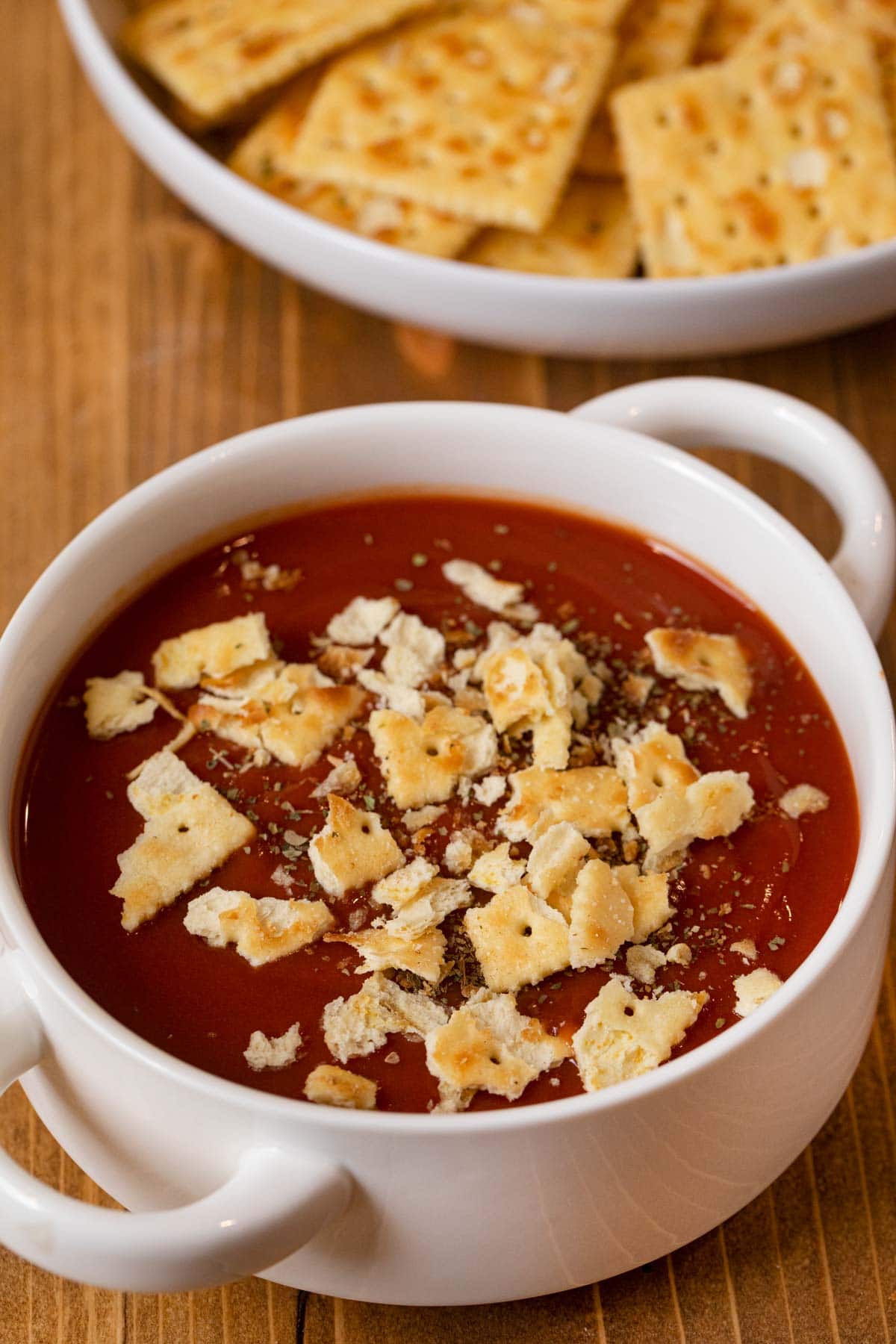 Ingredients
3/4

cup

vegetable oil

4

tablespoons

ranch seasoning mix

8

ounces

saltine crackers

, about 2 sleeves
Instructions
Preheat oven to 250 degrees.

In a small measuring cup add the oil and ranch seasoning mix stirring well until smooth.

Add crackers to a large mixing bowl.

Evenly pour the oil slowly over the saltine crackers.

Toss them quickly and well until all coated.

Spread onto 2 baking sheets and cook for

20 minutes

until lightly golden brown.
Nutrition
Calories:
290
kcal
|
Carbohydrates:
31
g
|
Protein:
4
g
|
Fat:
17
g
|
Saturated Fat:
12
g
|
Trans Fat:
1
g
|
Sodium:
761
mg
|
Potassium:
60
mg
|
Fiber:
1
g
|
Sugar:
1
g
|
Vitamin A:
1
IU
|
Calcium:
8
mg
|
Iron:
2
mg