Rice Krispies Treats are a classic American dessert with just three ingredients and just 30 minutes. Plus lots of mix-in ideas for your classic recipe.
Classic summer kid friendly desserts aren't new around here, we LOVE making Homemade S'mores, Easy Fruit Salad and Easy Strawberry Shortcake.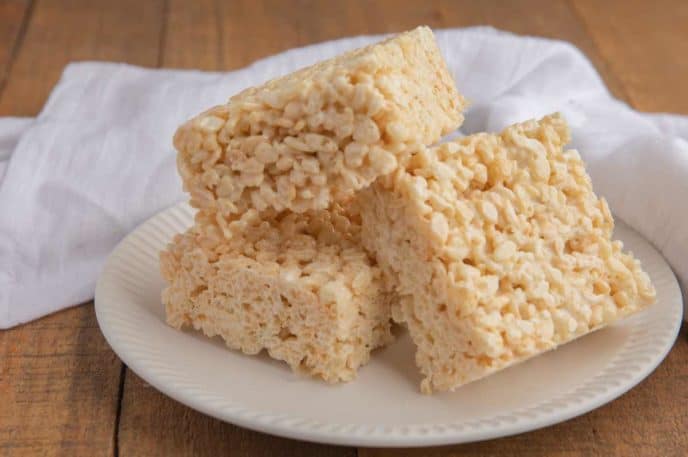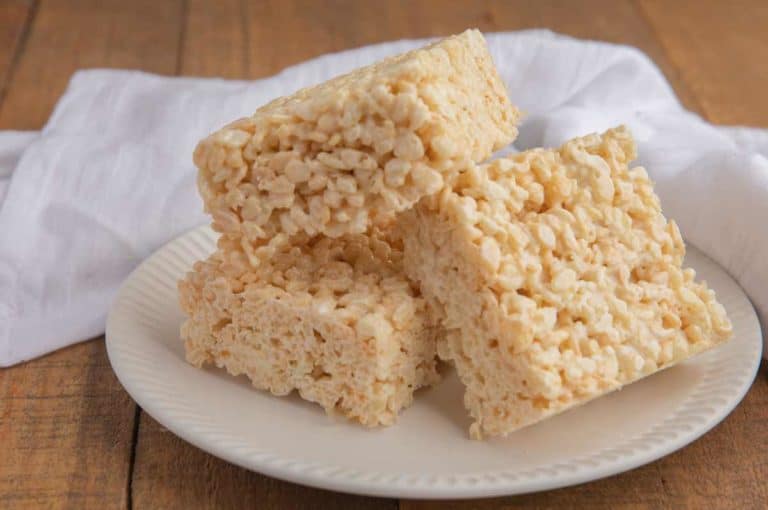 RICE KRISPIES TREATS
Gooey, crunchy, wonderful treats that are easy to make and wonderful to eat. Making Rice Krispies Treats is very simple so they're great if you have to make them last minute.
How to make Rice Krispies Treats
Start by heating your butter in a saucepan, then add marshmallows. Once they are liquid, add Rice Krispies to your butter and melted marshmallows, and stir them together really well. Spread the mixture into a baking pan, cut into snack-sized squares and serve them up.
The nice thing about Rice Krispies Treats is that they can be as fancy or as simple as you want to make them. Even something as si changing what plate they are on can make them either a party dessert or an on-the-go snack, and they are very portable for when you're running late.
VARIATIONS
We've seen a ton of alternate spellings (Rice Krispie Treats, Rice Krispy Treats and Rice Crispy Treats come to mind), and there are also alternate recipes. If you don't want to use the original Rice Krispies Treats recipe, there are so many different variations that we would be here for days if we listed them. Instead, we picked some of our favorites.
Chocolate chip: Stir chocolate chips into the batter just before putting it into the baking pan.
Vanilla: To give your chips some flavor, add a little vanilla extract and stir well.
Colorful: If you want your Rice Krispies Treats to stand out but don't want to alter the taste, just add a few drops of food coloring and mix well right before spreading it out on the baking pan.
Chocolate: Add cocoa powder to the melted butter and marshmallow mixture before combining it with the Rice Krispies.
Peanut butter: A spoonful of peanut butter added in with the liquid mixture can jazz up your batch.
S'mores: This one is the same basic idea as the chocolate chip Rice Krispies Treats, but take it an extra step and add mini marshmallows as well.
Important Note: I made my Rice Krispies Treats in an 8×8 pan so they could be extra thick. If you want them to be thick use a smaller pan or make a double recipe in your 9×13 pan.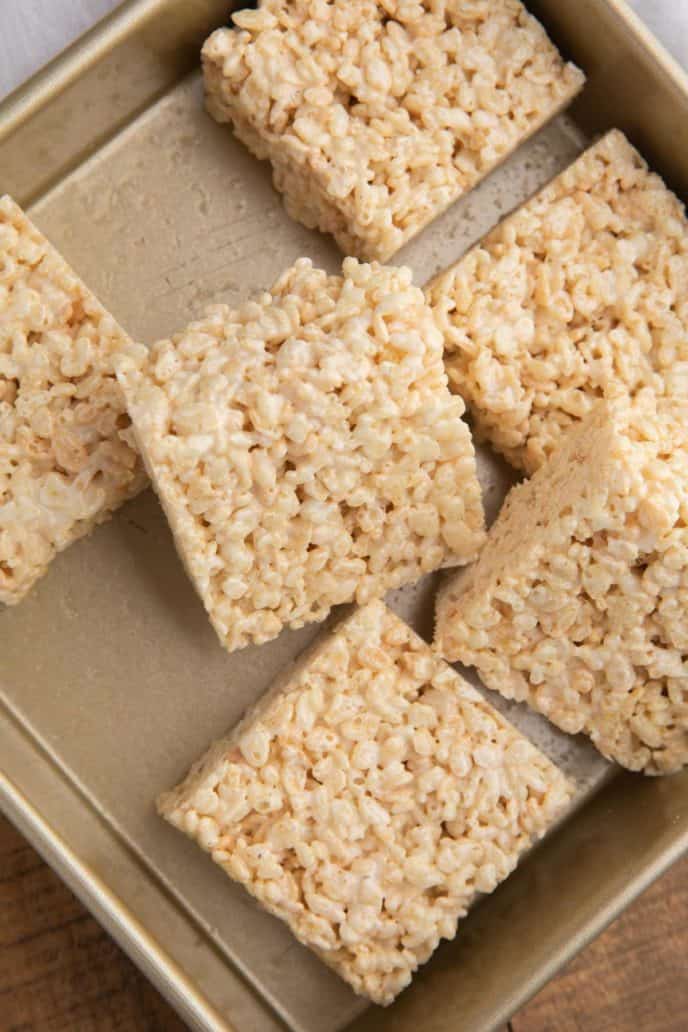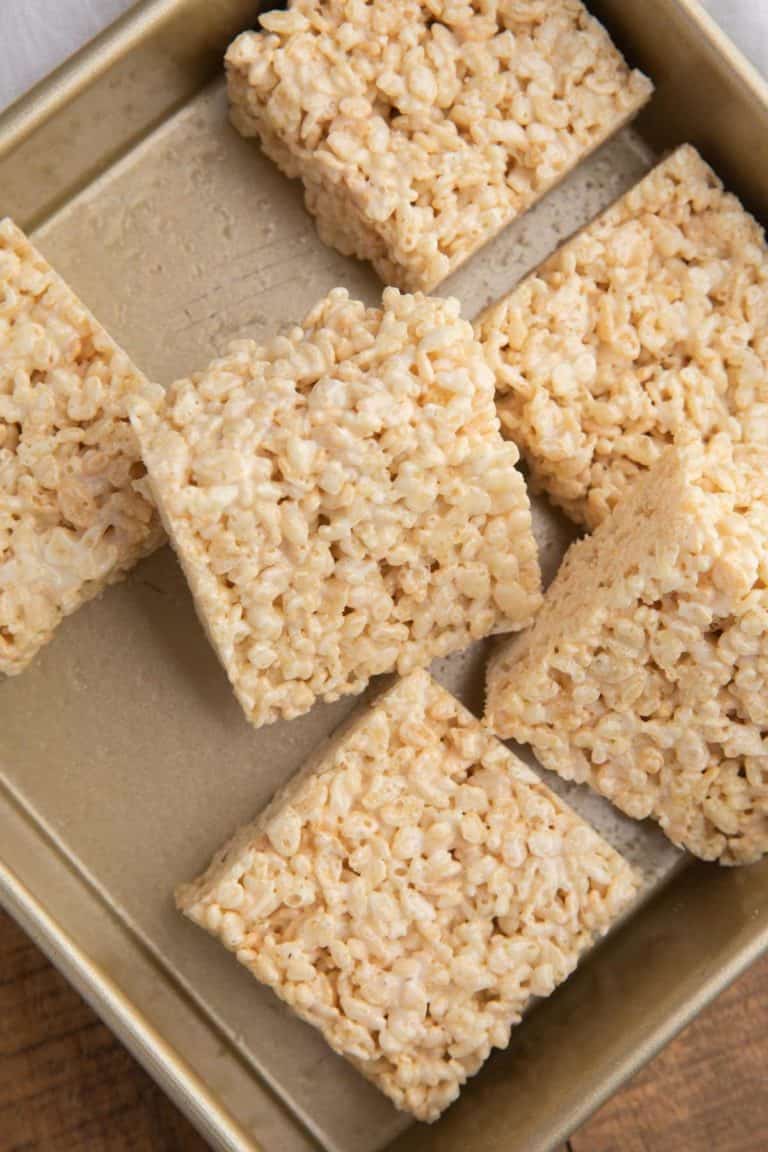 Create a free account to Save Recipes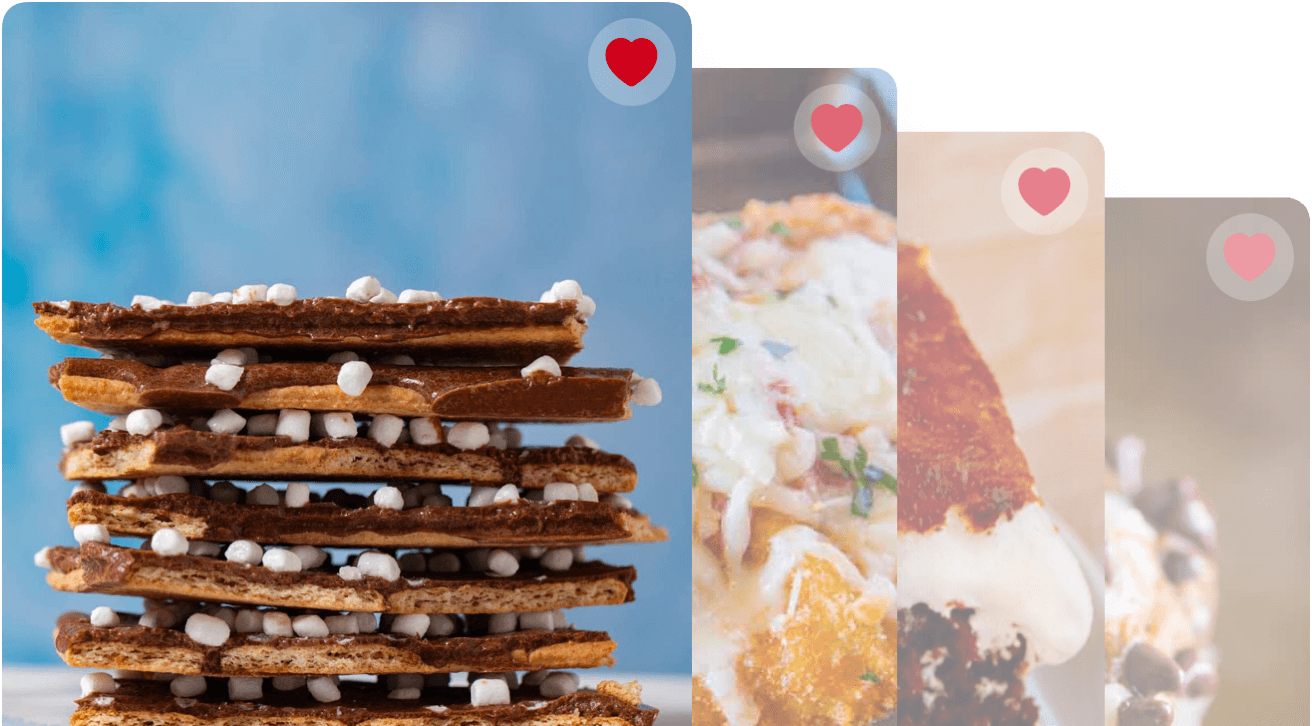 WHO INVENTED RICE KRISPIES TREATS?
Mildred Day came up with the recipe for Rice Krispies Treats in 1939. She worked for Kellogg's and needed something delicious for a Camp Fire Girls bake sale, so she mixed marshmallows, margarine and Rice Krispies together and they were an instant hit. Kellogg's heard about the treats and liked them  so much that they began to produce and sell them. To this day, they have Mildred's recipe on their website.
AROUND THE WORLD
India: There is a traditional sweet in the Indian subcontinent called Laddu, which are little round balls sweetened with cane sugar. Murmura laddu in particular is made with jaggery (cane sugar mixed with date or palm sap) and puffed rice. Some modern variations are made using Rice Krispies.
The UK and Canada: Rice Krispie Squares. Short, sweet and to the point,
Australia and New Zealand: LCMs (believe it or not, this acronym doesn't actually stand for anything! Kellogg's just liked the way it sounded.)
STORING RICE KRISPIES TREATS
Store: You can have your Rice Krispies Treats at room temperature for up to 2 days as long as the container they're in is air tight. Separate the layers with wax paper or parchment paper to keep them from sticking together.
Freeze: Rice Krispies Treats can stay frozen for up to 6 weeks before they start getting gross.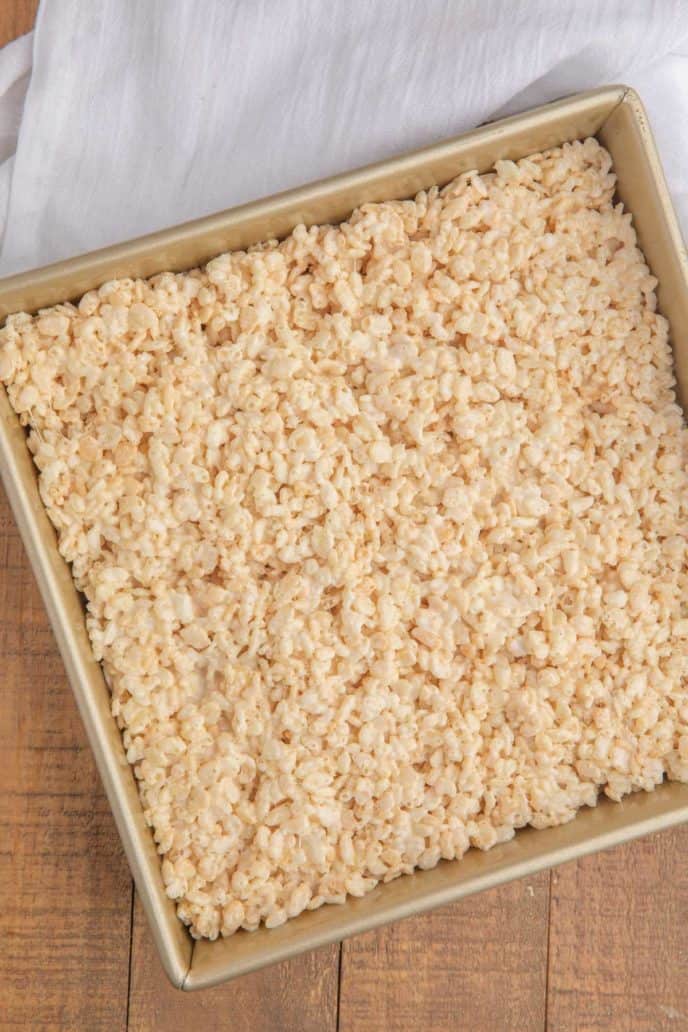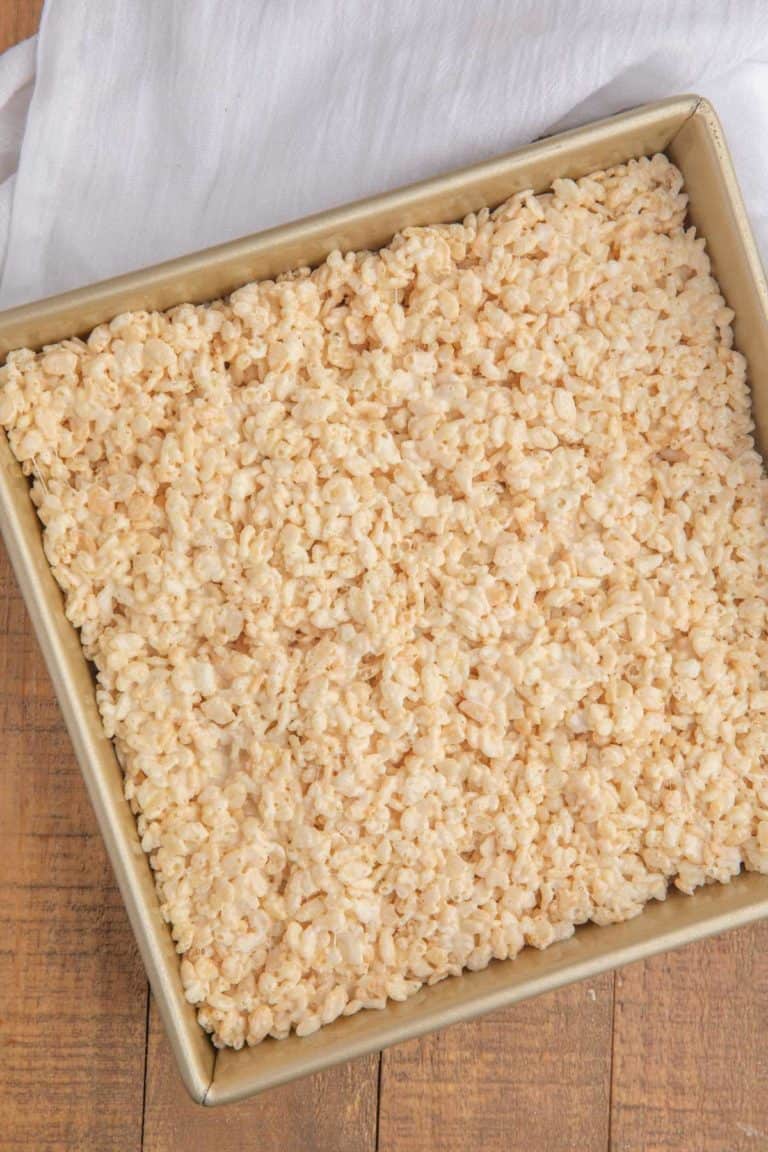 Instructions
In a dutch oven melt the butter on medium heat then add in the marshmallows and mix until completely melted.

Mix in the Rice Krispies Treats until completely coated.

Press the mixture into a 9x13 inch pan and let cool completely before serving.
Nutrition
Calories:
155
kcal
|
Carbohydrates:
31
g
|
Protein:
1
g
|
Fat:
3
g
|
Saturated Fat:
2
g
|
Cholesterol:
8
mg
|
Sodium:
93
mg
|
Potassium:
18
mg
|
Fiber:
1
g
|
Sugar:
15
g
|
Vitamin A:
1025
IU
|
Vitamin C:
8.8
mg
|
Calcium:
1
mg
|
Iron:
4.3
mg