Sharp Cheddar Crackers are a super easy, salty, buttery snack that you can make with just 5 simple ingredients.
These crispy crackers are perfect to top off Soup Recipes or serve as an Appetizer with dips like Creamy Spinach or Bean Dip. There are also plenty of other ways to enjoy this cheddar cracker recipe that you're sure to love!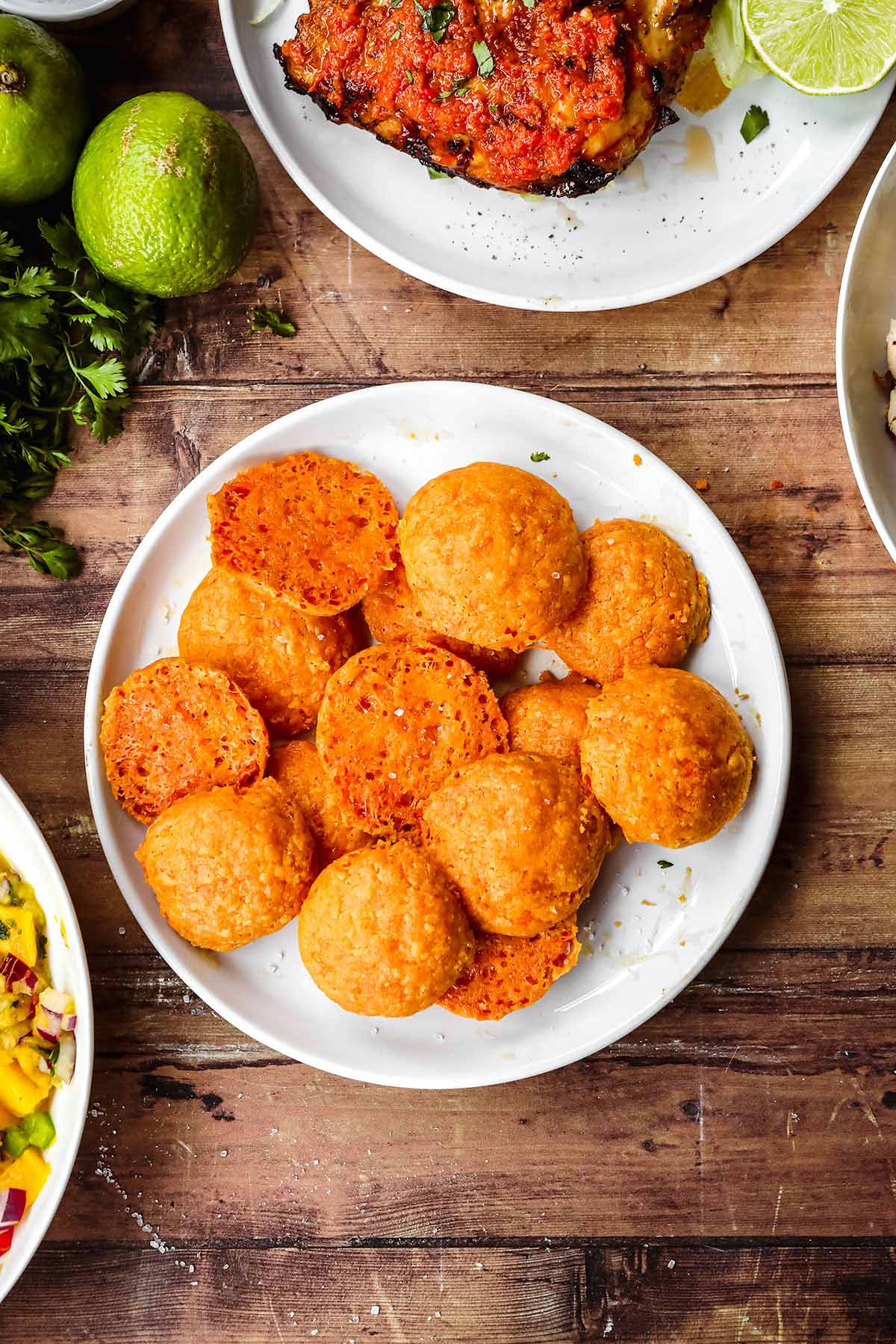 SHARP CHEDDAR CRACKERS
This addictive cheddar cracker recipe is one of our most popular favorite quick snack recipes to make. It's so easy to make with just a handful of ingredients. Yet, the Crispy Cheddar Cheese Cracker recipe is the perfect salty recipe to satisfy your chip cravings.
With this recipe in your back pocket, you'll probably never reach for a cracker box at the store again. Sharp Cheddar Crackers are a little similar to every kid's favorite store-bought goldfish crackers, but this homemade version has a much more bold cheese flavor. Plus, there are no artificial flavors, and enjoying freshly made crackers means they're a lot more buttery and crisp.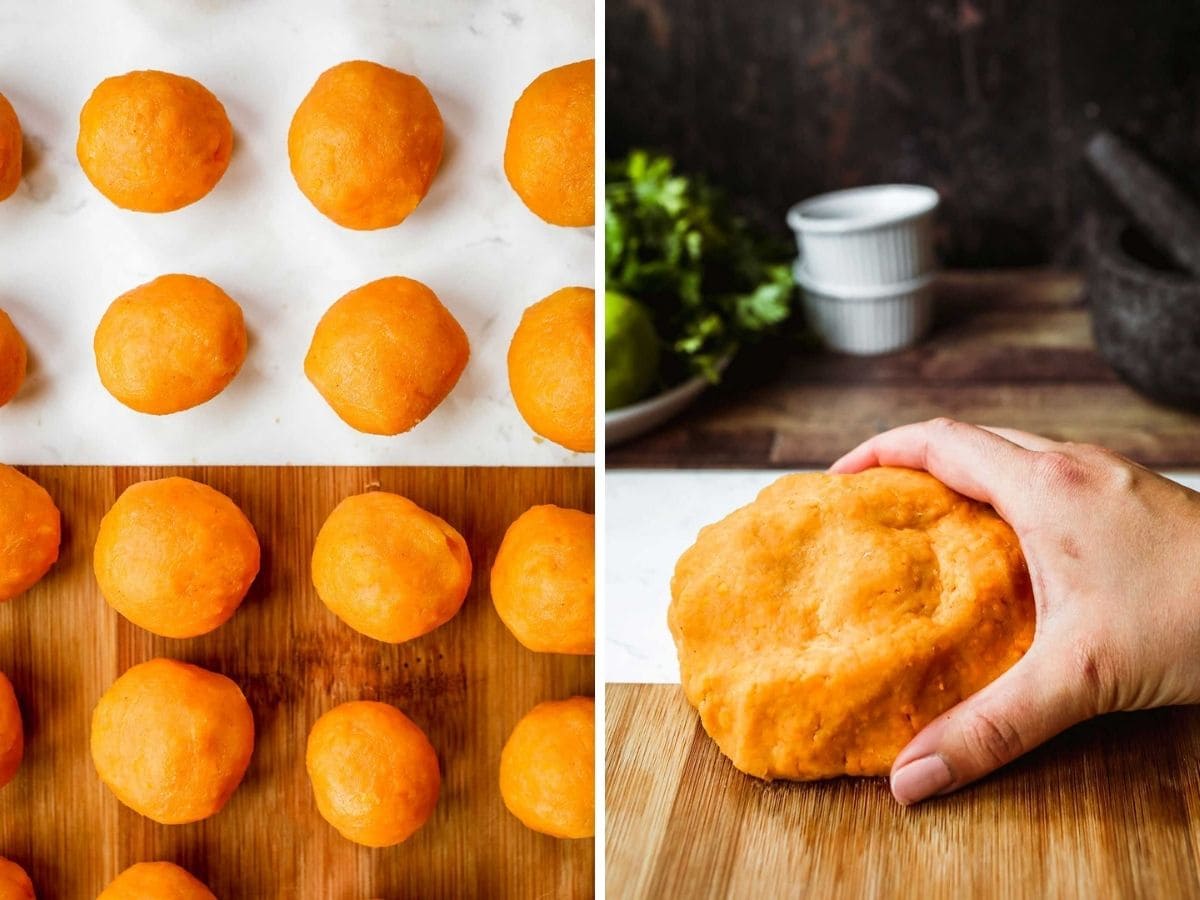 FREQUENTLY ASKED QUESTIONS
How to keep homemade crackers crisp?
The key to keeping these homemade cheese crackers fresh and crispy is to keep them sealed and store them in a dry, cool place. Let the baked crackers cool entirely, and then store them in an airtight cookie jar or any other tightly sealed container. Then you can keep them in the pantry for up to 2 weeks, though these crazy-good, crunchy cheddar crackers might not last that long. 
How to use Cheddar Crackers?
With each batch of crackers, there are plenty of options for how to use them. The rich, cheesy flavor, makes the crackers delicious enough to enjoy on their own. But, you can also serve them with several pairings.

Try topping each cracker with cheese and deli meat for an easy snack. They also taste good with a cream cheese spread on top. Or, arrange the crackers on a party platter with all of your favorite dipping sauces. This makes them the perfect party appetizer. 

One of the best ways to enjoy Sharp Cheddar Crackers is as an addition to your favorite comfort food dinners. You can break the crackers and sprinkle them over the top of Chicken Noodle Soup, Cheeseburger Soup, Beef and Potato Soup, or any of your other favorites. 
MORE CRACKERS AND CHIPS RECIPES
KEY INGREDIENTS IN SHARP CHEDDAR CRACKERS
Cheese: To make homemade cheese crackers, you need 2 cups of grated cheddar cheese. As the recipe bakes, the cheese will harden to become nice and crisp. This recipe uses sharp cheddar cheese because it brings the most flavor to the amazing crackers, but if you want something milder, you can always pick a more mellow cheese. 
Flour: Along with the cheese, you only need a handful of other ingredients. The first of which is the all-purpose flour, which acts as the structural base for the recipe. 
Butter: Stirring softened unsalted butter into the dough is an essential addition to this recipe. Not only does it give a nice buttery flavor, but the soft butter moistens the dry ingredients to help bond the flour cheese mixture into dough. 
Seasonings: Finish the Sharp Cheddar Crackers off with some seasoning. We use paprika and kosher salt. The ¼ teaspoon salt gives the crackers a little more salty flavor, and the ¼ teaspoon paprika adds a complex, peppery, slightly sweet taste. Most of the flavor comes from the cheese, so you don't need to add a lot of either seasoning.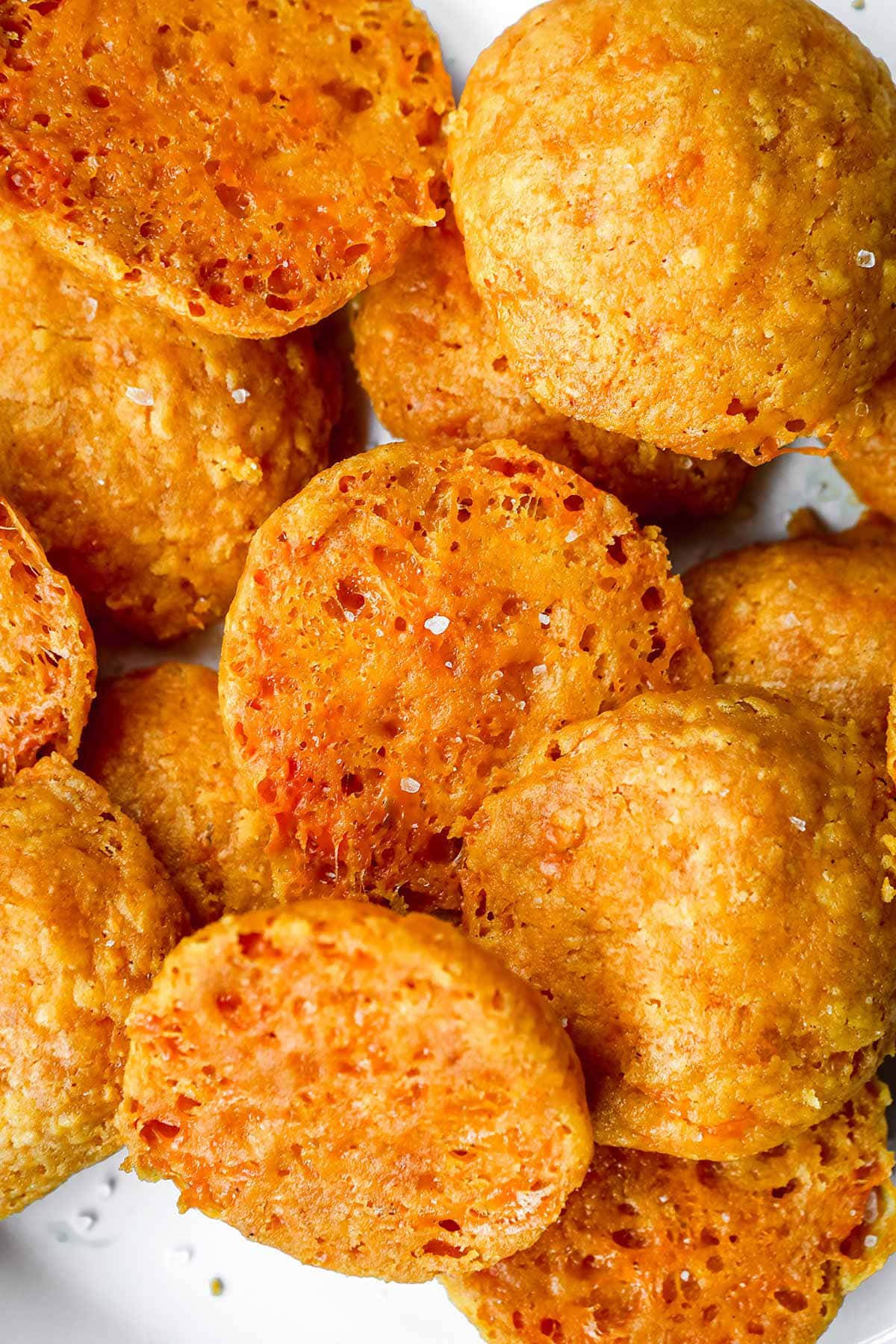 HOW TO MAKE SHARP CHEDDAR CRACKERS
Prep time: Start by preheating the to 350 degrees. Then prep a parchment-lined baking sheet and set it to the side while you make the cracker dough. You'll also want to take the butter out of the fridge to give it enough time to soften before starting the recipe. 
Cracker Dough: Add the grated cheddar cheese, all-purpose flour, butter, paprika, and salt to a large mixing bowl. Then stir until the flour mixture is well combined. 
Form: Once the homemade cheese cracker dough is combined, roll dough into 1 inch balls, placing the dough forms on the prepared baking sheet as you go. Make sure to leave some space between the cracker dough balls. 
Baking time: Put the baking sheet in the oven, and bake for 13-15 minutes. The cracker dough should flatten as it cooks. Let the Sharp Cheddar Crackers cool before serving.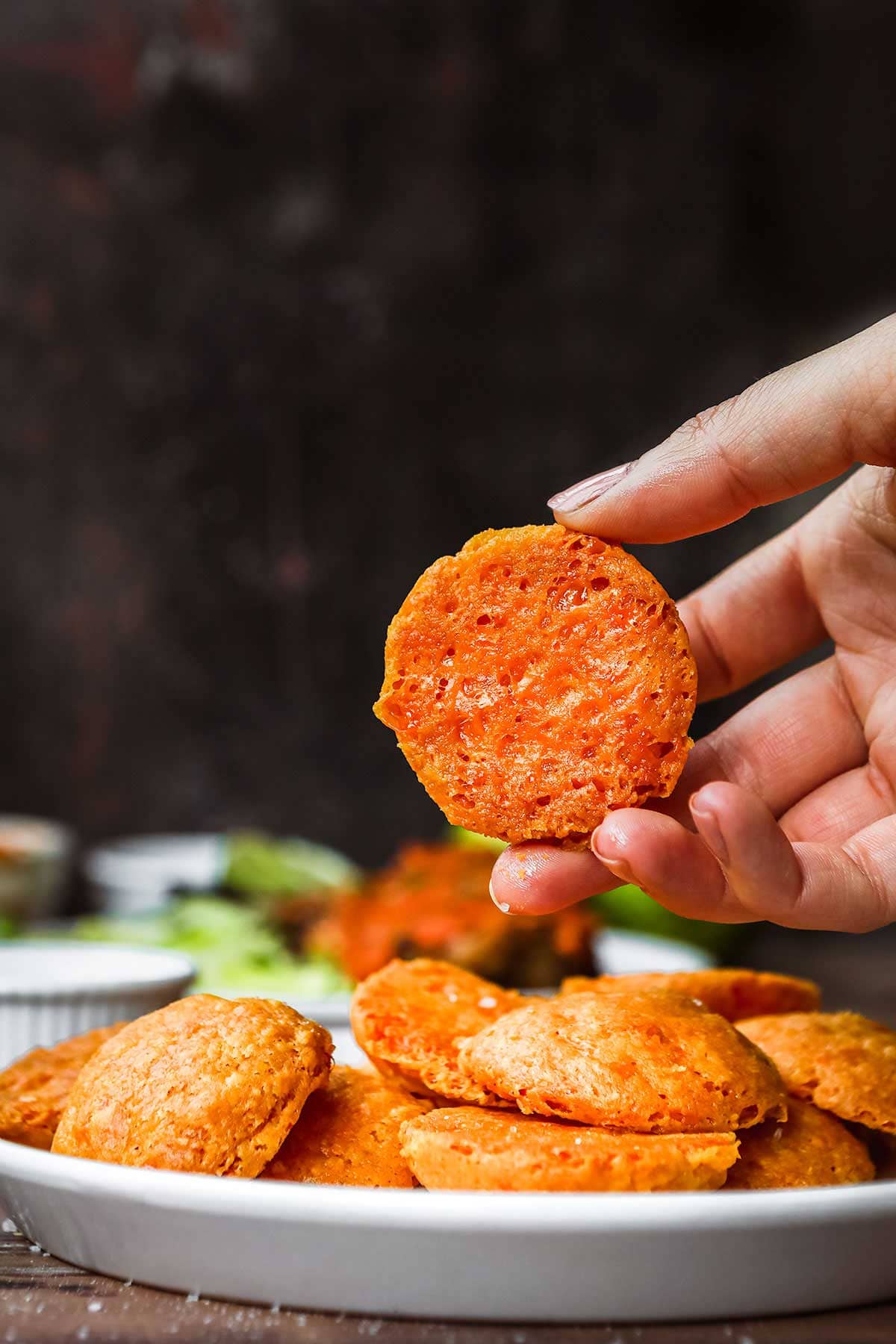 Create a free account to

Save Recipes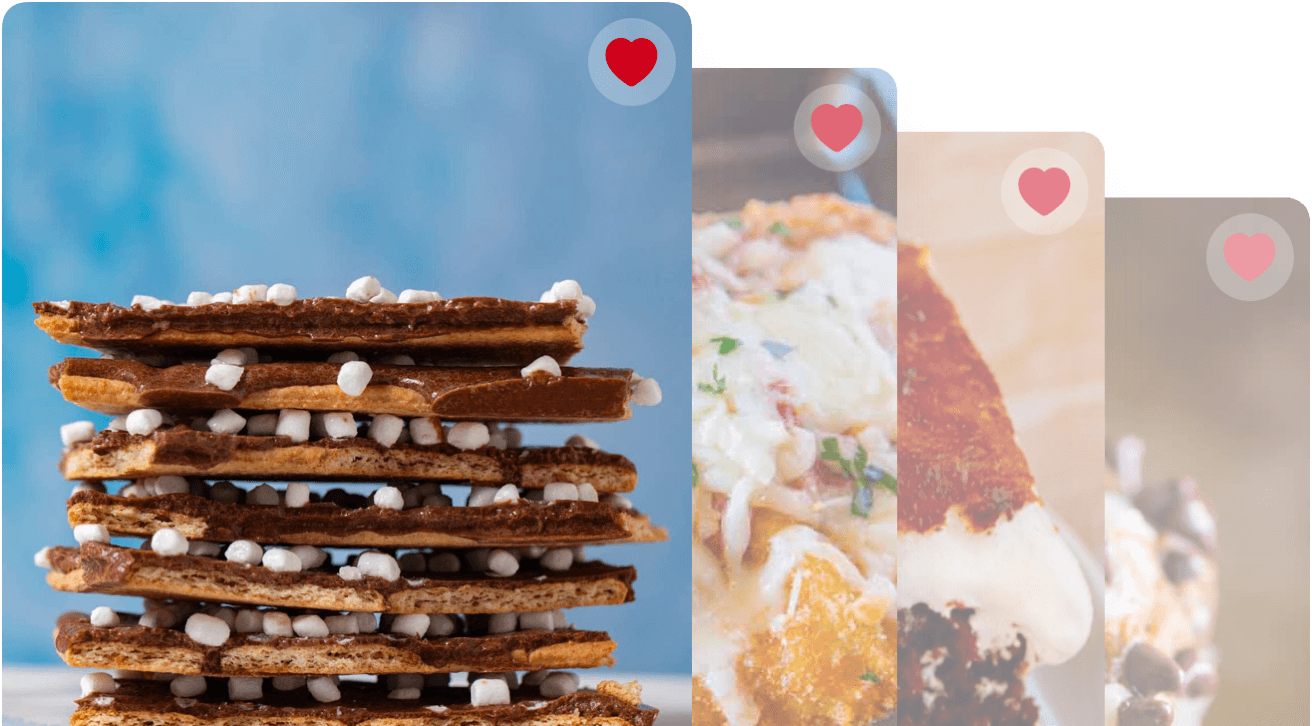 VARIATIONS ON SHARP CHEDDAR CRACKERS
Flour: If you want to make your homemade cheese crackers a little healthier, you can exchange the regular white flour for wheat flour. Or, if you need gluten-free crackers try an alternative like buckwheat flour, almond flour, oat flour, or arrowroot flour. 
Cheese: You can also make these cheesy crackers with different types of cheese. Try out shredded pepper jack, mozzarella, swiss, Monterey jack, provolone, or Swiss cheese. You can either replace the cheddar cheese entirely, or use half cheddar, and half of your new cheese of choice. That's a good way to keep the classic flavor while still changing up the cheddar cheese crackers a little bit. 
Spices: Another way to add some extra flavor is by adding your favorite seasonings to the dough mixture. Garlic powder, black pepper, or onion powder are good ways to add bold flavors. You can also try earthy spices like cumin, turmeric, or allspice. Or, make your Sharp Cheddar Crackers spicy with a dash of cayenne pepper or red pepper flakes. 
MORE EASY APPETIZER RECIPES
HOW TO STORE SHARP CHEDDAR CRACKERS
Serve: To make sure they don't fall apart as soon as you eat them, let the crackers cool down before you serve them.
Store: Once they've cooled, you can seal baked crackers in an airtight container to store in your pantry. As long as the Cheddar Cracker recipe is sealed correctly, then it can keep well for up to 2 weeks. Just don't store them in the fridge or freezer since that will make them lose their crispiness.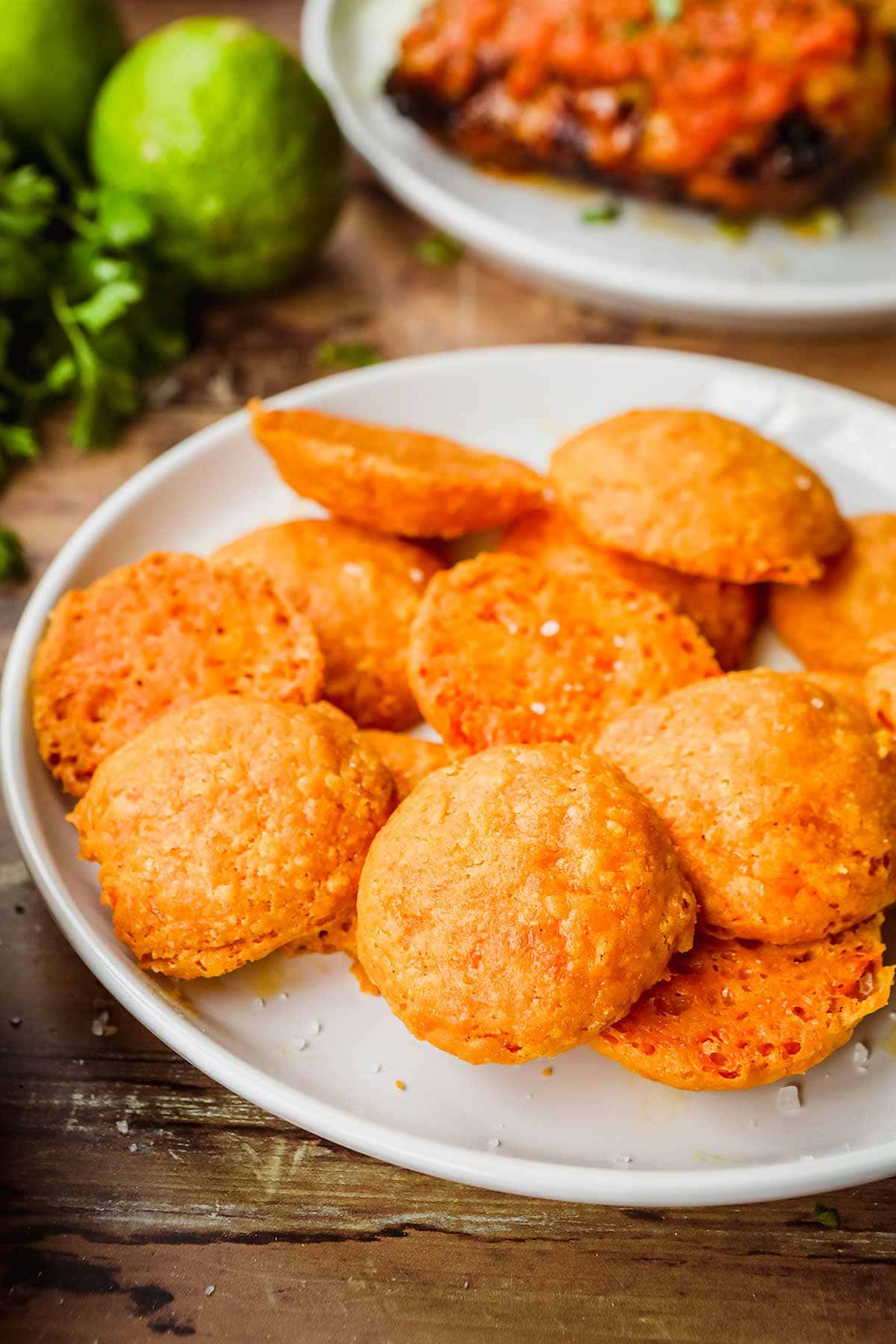 Ingredients
2

cups

cheddar cheese

, grated

1

cup

flour

1/2

cup

unsalted butter

, softened

1/4

teaspoon

paprika

1/4

teaspoon

salt
Instructions
Preheat oven to 350 degrees.

In a large bowl mix together cheese, flour, butter, paprika, and salt until very well combined.

Roll 1" balls of dough and place on the baking sheet.
Nutrition
Calories:
182
kcal
|
Carbohydrates:
8
g
|
Protein:
6
g
|
Fat:
14
g
|
Saturated Fat:
9
g
|
Polyunsaturated Fat:
1
g
|
Monounsaturated Fat:
4
g
|
Trans Fat:
1
g
|
Cholesterol:
40
mg
|
Sodium:
167
mg
|
Potassium:
33
mg
|
Fiber:
1
g
|
Sugar:
1
g
|
Vitamin A:
446
IU
|
Calcium:
140
mg
|
Iron:
1
mg