Taco Bell Quesarito (copycat) are cheesy, crunchy, full of seasoned beef and rice. Perfect Taco Bell recipe with instructions for chipotle sauce included.
Copycat Recipes are always some of the favorite dishes we post on the site. It's great to have some of your favorite menu items from the comfort of your own home. Make this Taco Bell Chipotle Quesarito with homemade Taco Bell Beef, Nacho Cheese, and Latin Rice.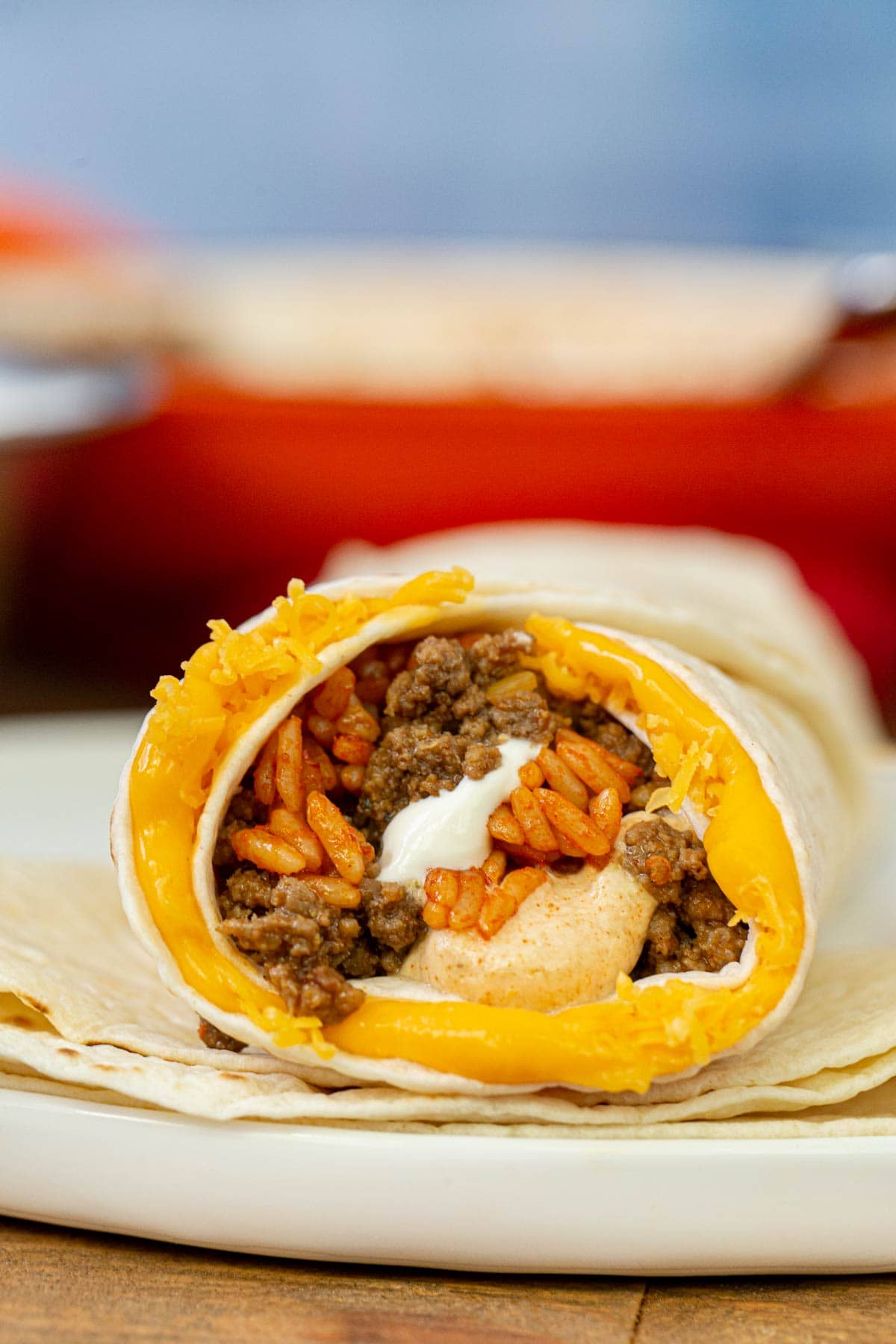 TACO BELL QUESARITO
Lately we've been having a lot of fun replicating some of the most popular foods from Taco Bell. There's Taco Bell Burrito Supreme, Taco Bell Nachos Bell Grande, and Taco Bell Beefy 5-Layer burrito, just to name a few. This Quesarito recipe is sure to come in handy, since rumor has it Taco Bell may be taking it off the menu.
Whether they really get rid of Quesarito at their restaurants or not doesn't matter anymore, because all you need is this easy recipe to make the best-selling burrito yourself. The Quesarito is a cheesy sensation. Each burrito is made with 2 tortillas with nacho cheese sandwiched between them. Inside the second tortilla there's shredded cheddar cheese, Mexican Rice, ground beef, sour cream, and chipotle sauce.
Once you've combined all the ingredients and wrapped the tortillas the burrito is grilled for a few minutes. This makes the cheese extra melty, and adds some crunch to the outer tortilla. It's absolutely sensational!
READY-MADE FROZEN QUESARITO
Homemade Burritos can make an excellent microwaveable lunch. All you have to do is seal and store them in the freezer. Here are the easy steps to follow.
Prepare the ingredients and wrap them in 2 flour tortillas according to the recipe..
Once wrapped, grill the Quesarito.
Wait for the tortillas to cool, then wrap them in tin foil.
Write the date on the tin foil, so you know how long to keep them. Keep in mind, your Quesarito will last in the freezer for up to 3 months.
To reheat your burrito either microwave for 2-3 minutes on full power surrounded by a wet paper towel, or reheat it on a skillet over low heat.
MORE MEXICAN RECIPES
HOW TO MAKE TACO BELL CHIPOTLE SAUCE
Instead of running to the store to buy chipotle sauce or trying to smuggle out packets from your local Taco Bell, you can make your own with simple pantry items. It's just as delicious, and super easy!
What you need:
1 cup sour cream
1 tablespoon chipotle sauce from can of adobo peppers
2 teaspoons chili powder
1 teaspoon sugar
1 teaspoon salt
1 teaspoon paprika
1 teaspoon cumin
½ teaspoon onion powder
½ teaspoon garlic powder
Instructions:
Once you've gathered your ingredients put them in a medium bowl. Whisk everything together and refrigerate the chipotle for 1 hour before using.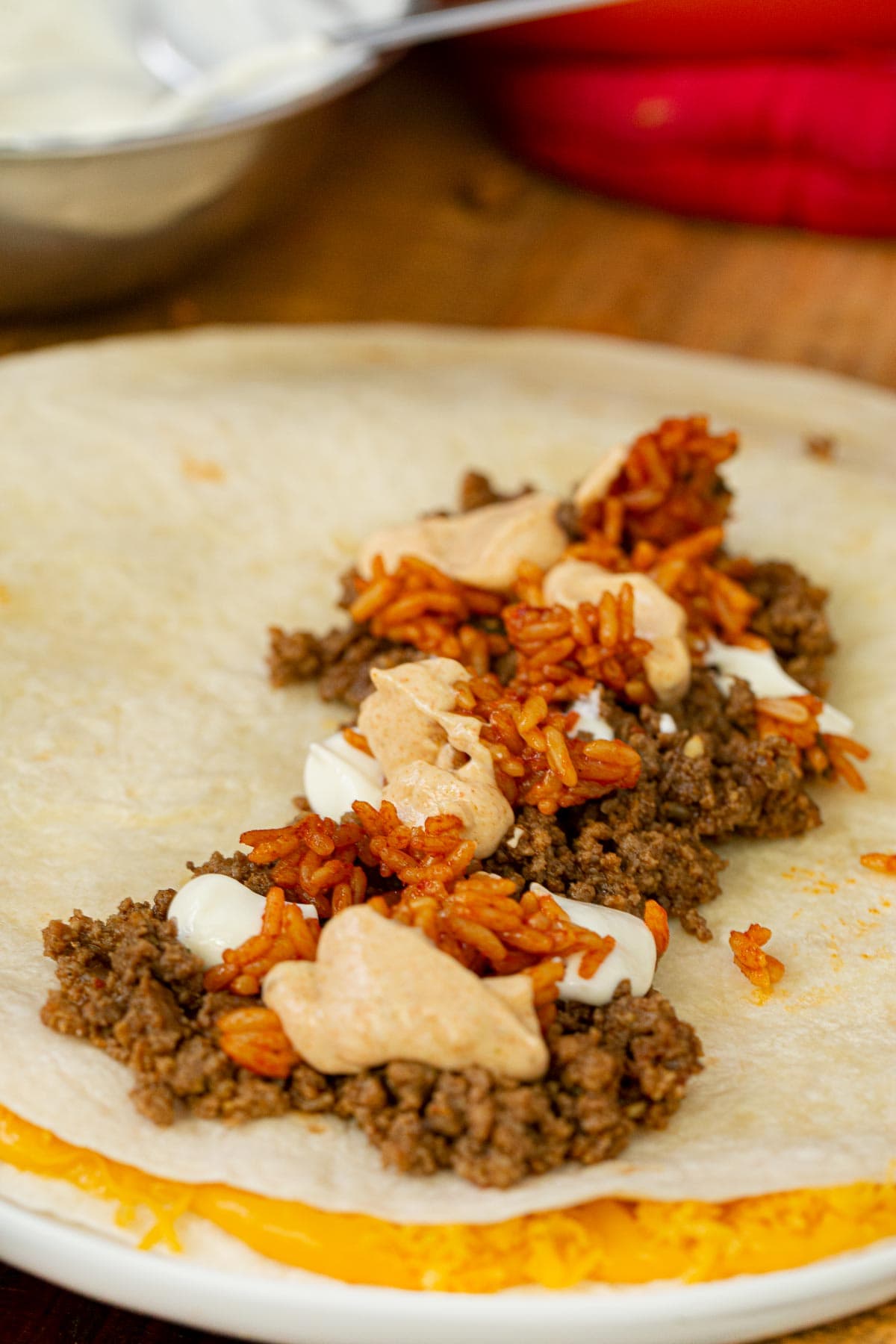 Create a free account to

Save Recipes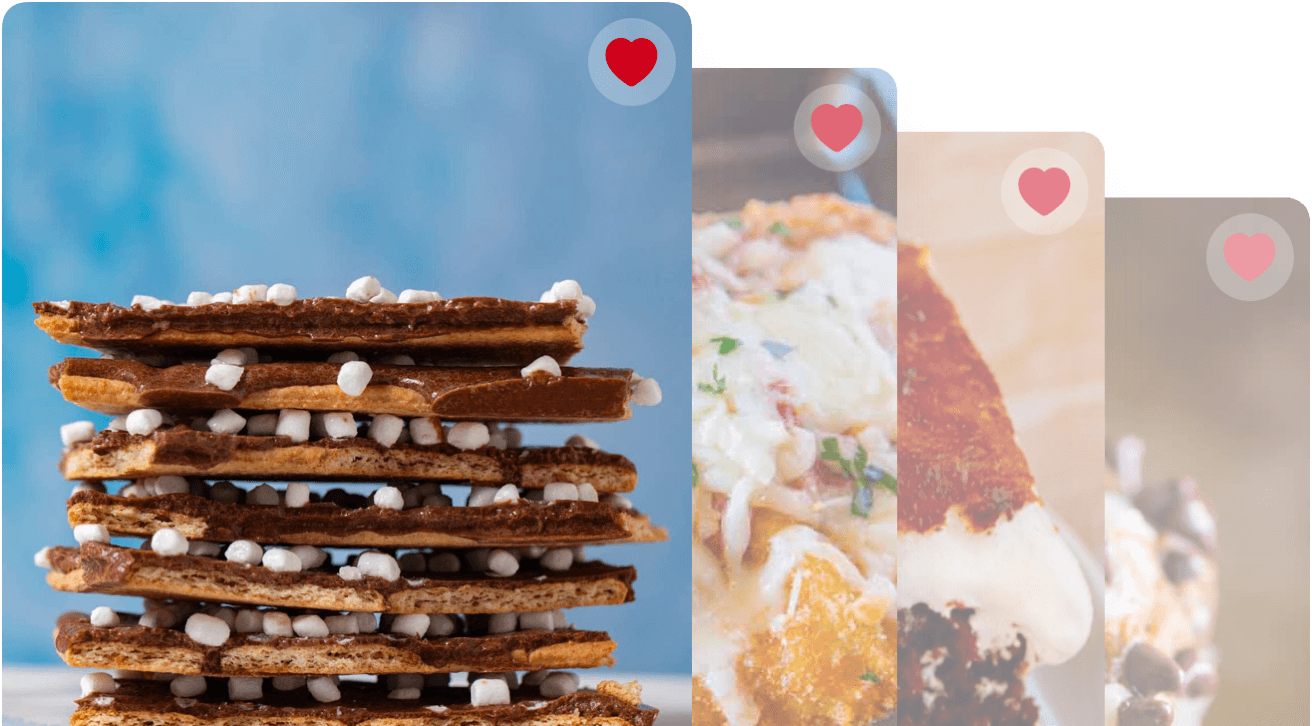 VARIATIONS ON TACO BELL QUESARITO
Meat: Instead of making a Beef Quesarito you can replace the ground beef with chicken, ground turkey, or steak strips. You could even use a combination of beef and chicken or any other meat for some extra flavor.
Cheese: Any shredded cheese could taste great in your Taco Bell Quesarito. Some to try are mozzarella, Swiss, pepper jack, or provolone.
Beans: Unlike most Taco Bell Burritos this one doesn't have any beans. Try adding some Refried Beans or black beans. You may want to cut the amount of rice in half so there's enough room for the new ingredients.
Add-ins: Since you're making your burrito at home, you can make it an all new Quesarito with whatever ingredients you want to try. For some extra kick put in some diced jalapeño or red chili peppers. You could also add cilantro, extra lime, or cayenne pepper to the seasoned rice. Tomatoes, lettuce or olives could also make a nice addition to the burrito.
MORE TACO BELL GRILLED BURRITO RECIPES
Cheesy Potato Griller:
Heat 2 cups of seasoned potato bites.
Make your nacho cheese dip.
Lay out 4 tortillas.
Spread 2 teaspoons of nacho cheese over the lower half of each of your tortillas.
Add 2 teaspoons of sour cream, then top with ½ cup of potato bites.
Roll each tortilla and grill them in a skillet one at a time.
Serve warm.
Taco Bell Beefy Nacho Griller:
Combine 1 ½ tablespoons corn flour, 4 ½ teaspoons chili powder, ½ teaspoon onion powder, ½ teaspoon garlic powder, ½ salt, ½ teaspoon paprika, ¼ teaspoon cumin, ½ teaspoon garlic salt, ¼ teaspoon sugar, 1 teaspoon minced onion, and 1 ⅓ pounds lean ground beef in a small bowl.
Cook the meat in a skillet over medium high heat. Drain off any excess grease.
Make fresh nacho cheese sauce or heat store-bought sauce in the microwave for a few seconds.
Lay out 4 tortillas onto a flat surface.
Add ground beef, top with nacho cheese, red tortilla strips.
Roll the burritos.
Cook them in a large skillet until slightly browned and warmed through.
MORE FAST FOOD COPYCAT RECIPES
HOW TO STORE TACO BELL QUESARITOS (COPYCAT)
Serve: Don't leave your quesarito at room temperature for more than 2 hours.
Store: Once you've rolled the burrito, you can wrap it in tin foil to store in the fridge. Tightly wrapped, it will keep well for 3-4 days.
Freeze: You can freeze your Taco Bell Quesarito for up to 3 months.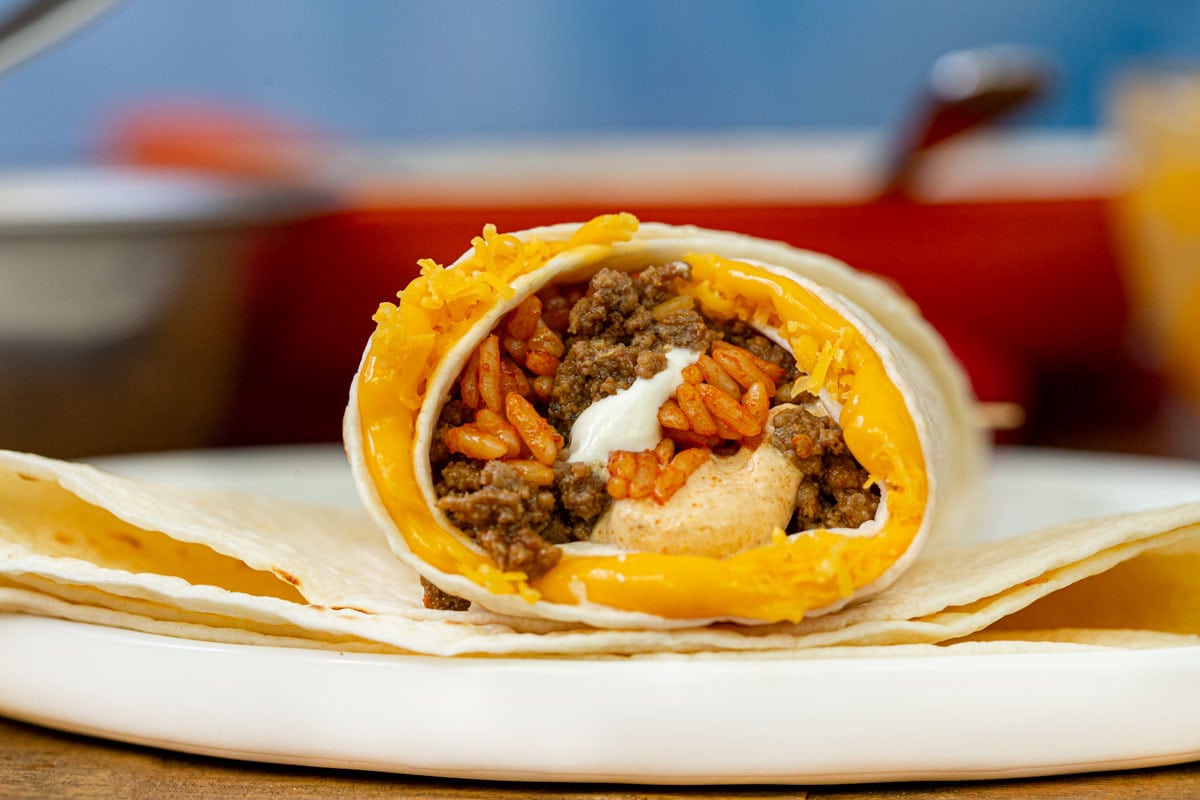 Instructions
Wrap tortillas in damp paper towels and microwave for

20 seconds

on 50% power.

Add the nacho cheese sauce and cheddar cheese to half the tortillas and spread evenly leaving a 1 inch border.

Top with remaining tortillas and gently press down.

Top the second tortilla with Mexican rice, Taco Bell ground beef, sour cream and Taco Bell Chipotle Sauce.

Carefully fold in the top and bottom and wrap tightly before serving (some cheese may escape so be careful while wrapping).

Heat a pan on medium high heat and spray the pan with vegetable oil spray.

Cook burrito on each side for

2 minutes

until toasted.
Nutrition
Calories:
780
kcal
|
Carbohydrates:
82
g
|
Protein:
28
g
|
Fat:
37
g
|
Saturated Fat:
15
g
|
Cholesterol:
92
mg
|
Sodium:
1409
mg
|
Potassium:
410
mg
|
Fiber:
1
g
|
Sugar:
3
g
|
Vitamin A:
631
IU
|
Vitamin C:
1
mg
|
Calcium:
274
mg
|
Iron:
2
mg