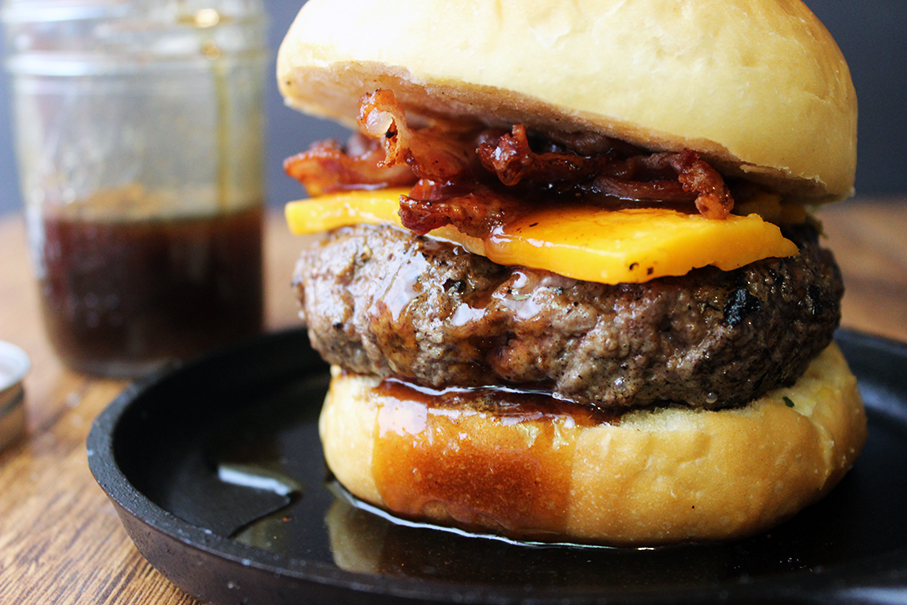 I think TGI Friday's is a restaurant we all have memories of as young adults. You probably had a date there, or watched games at the bar there. I went off to college and my friends introduced me to the world of TGI Friday's, the only restaurant that would serve us alcoholic Cookies and Cream shakes when we were freshman. Looking back it is hard to believe I got all the way to college before discovering it, especially since it became a second home for our group of friends in pretty short order. Every time we went I would order something from the Jack Daniel's menu. The sauce is sticky and sweet, but still a bit spicy. It works so well on ribs, chicken and shrimp but as a broke college kid, you have to go with the burger. Ten dollars instead of the twenty dollar ribs, it still had many of the same flavors. That sauce was addicting, we would dip everything in it. So as summer rolled around, and as many parents of small children can relate to, I wanted to recreate that meal at home instead of going out to get it.
Turns out the sauce is a huge hit on the internet and many copycat recipes exist. I tried 3 of them before deciding this one was the way to go. The sauce couldn't really be any easier. Put the ingredients in a saucepan for 20 minutes on medium heat and you're ready to go.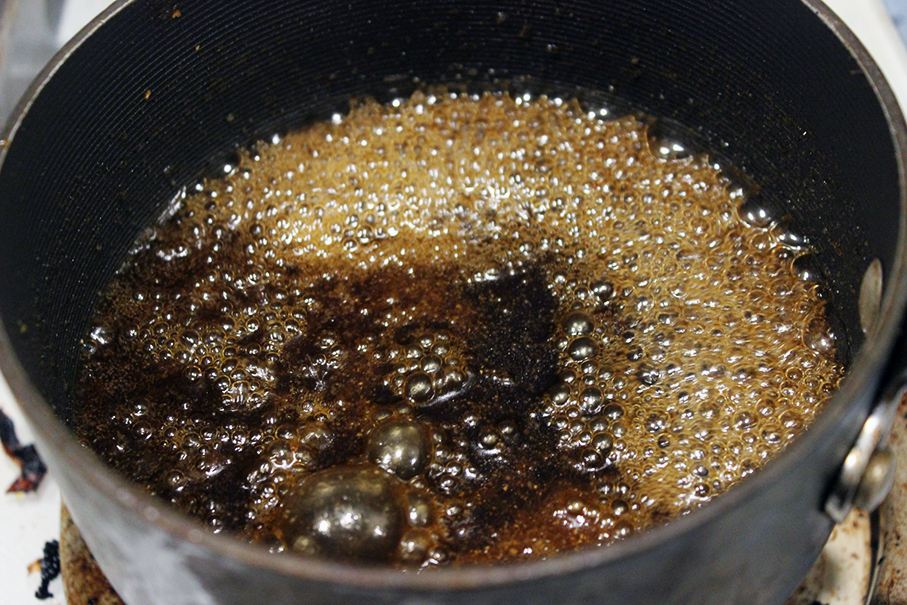 It all happens as we are making the burger anyway. I always use fresh ground chuck from my butcher and season liberally on both sides with kosher salt and fresh cracked pepper. Then I cook it in a cast iron skillet. To be honest, I cook anything and everything I can in my cast iron cookware I love it so much.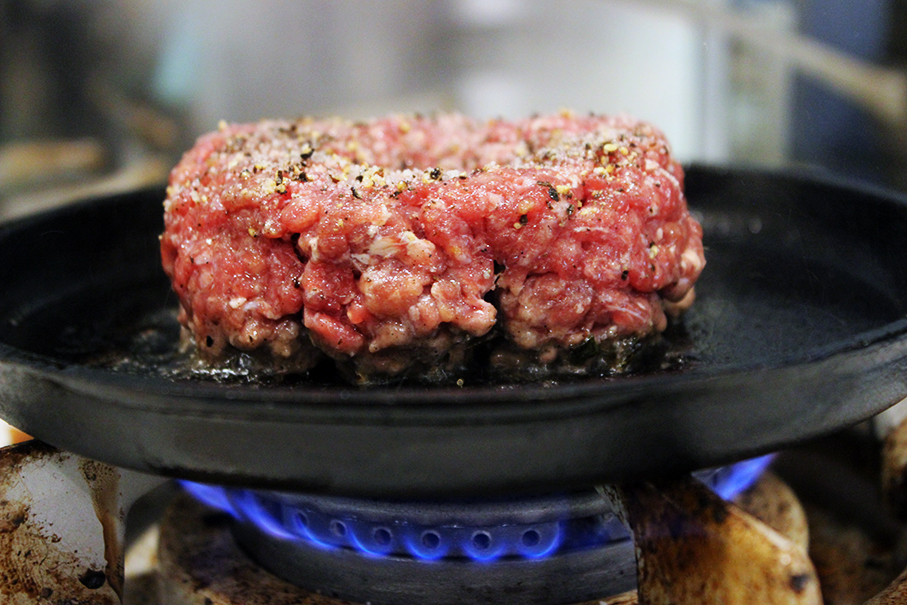 Next cook up some bacon.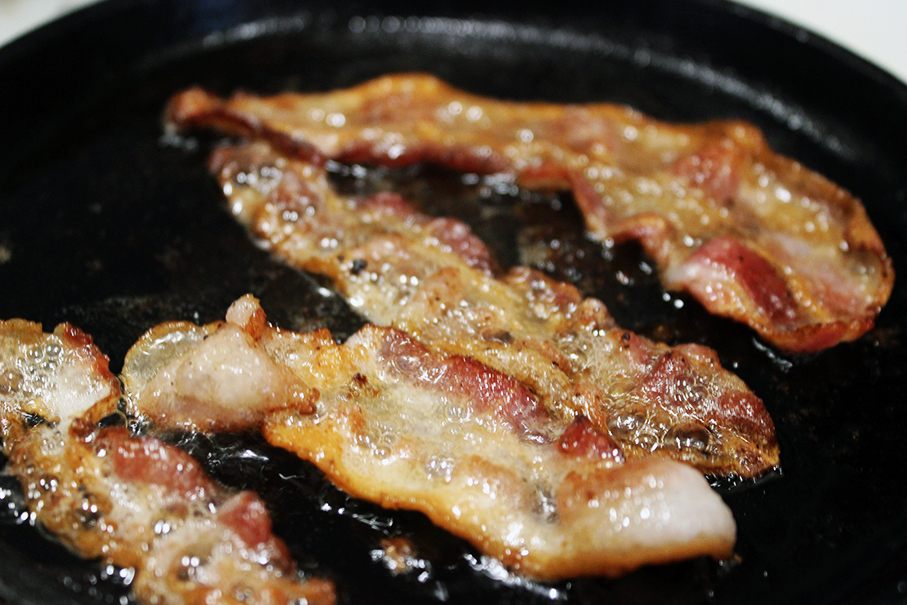 I made the burgers with homemade Hawaiian buns (recipe coming soon) then added the burger and some sharp cheddar cheese (I'm a sucker for a sharp cheddar).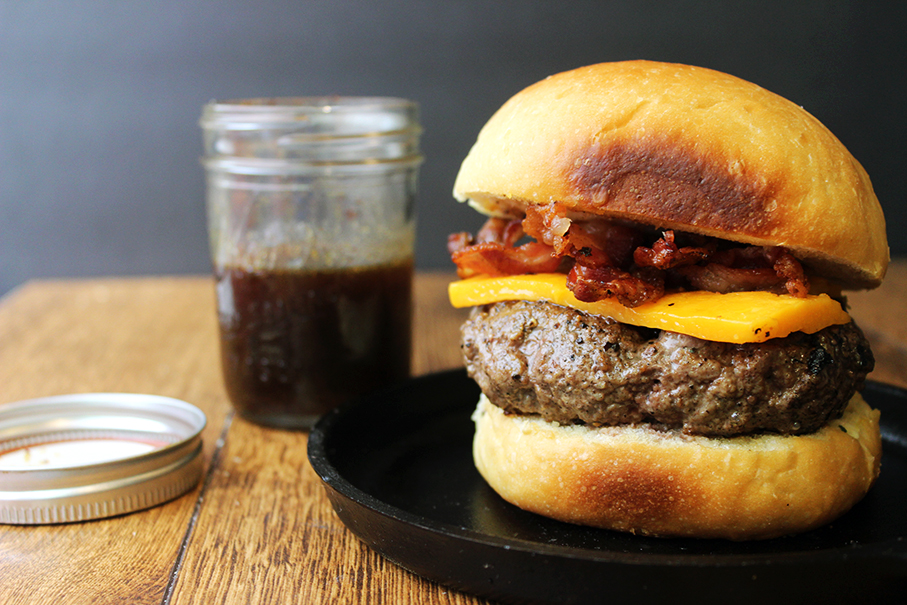 Then I topped it with the glorious sauce. That dippy, sticky, spicy and sweet sauce.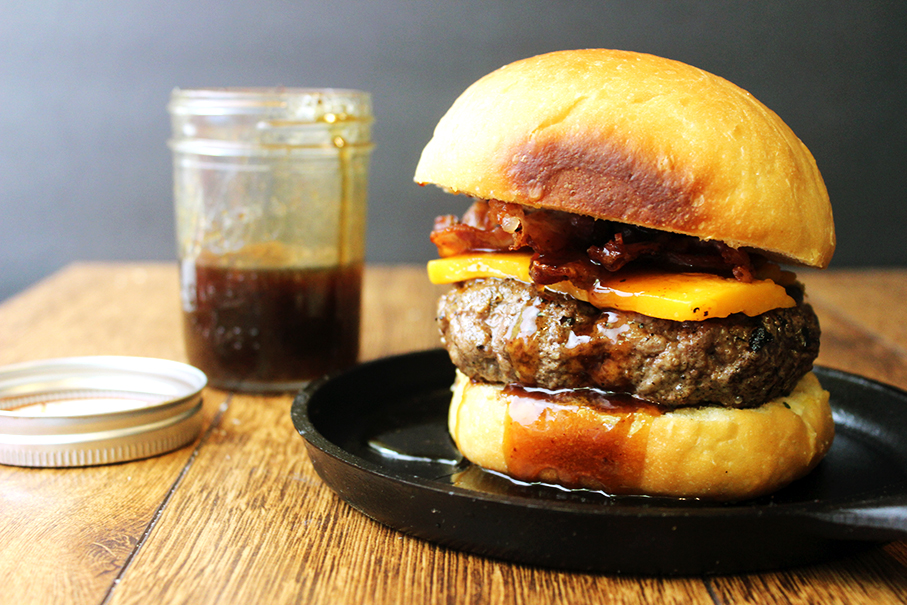 Not sure there is anything left to say. Talking pretty much stopped once our mouths were full of burgers.


Ingredients
1/3

pound

thick bacon

4

thick slices of sharp cheddar cheese

4

Hawaiian Buns

(white or wheat are fine too)

1 1/3

pound

fresh ground chuck

kosher salt

fresh cracked black pepper
Sauce Ingredients:
1

tablespoon

onion powder

1

tablespoon

garlic powder

1

tablespoon

Tabasco sauce

1

cup

pineapple juice

1/2

cup

Jack Daniels

2

cups

brown sugar

2

tsp

Better than Bouillon Beef Base

(you can also use two beef bouillon cubes)

4

tablespoons

Worcestershire sauce
Instructions
Put all the sauce ingredients into a saucepan and cook over medium heat until the sauce coats the back of a spoon and stays in place if you run your finger through it, about

20 minutes

.

Shape the ground beef into patties weighing about ⅓ of a pound each.

Season liberally with kosher salt and freshly cracked black pepper.

Cook in a cast iron skillet, on high,

4 minutes

on each side.

Assemble burger and eat!
Nutrition
Calories:
1185
kcal
|
Carbohydrates:
137
g
|
Protein:
34
g
|
Fat:
47
g
|
Saturated Fat:
17
g
|
Cholesterol:
143
mg
|
Sodium:
968
mg
|
Potassium:
883
mg
|
Sugar:
118
g
|
Vitamin A:
25
IU
|
Vitamin C:
11
mg
|
Calcium:
158
mg
|
Iron:
5.1
mg