Tropical Oatmeal Bars are chewy and buttery with a pineapple jam filling, and sweet coconut glaze topping. Perfect for a summer treat!
This is the perfect Bar Recipe that you can prep in just 10 minutes and pop in the oven. The coconut topping and pineapple filling make it the perfect tropical alternative to our Cranberry Oat Bars.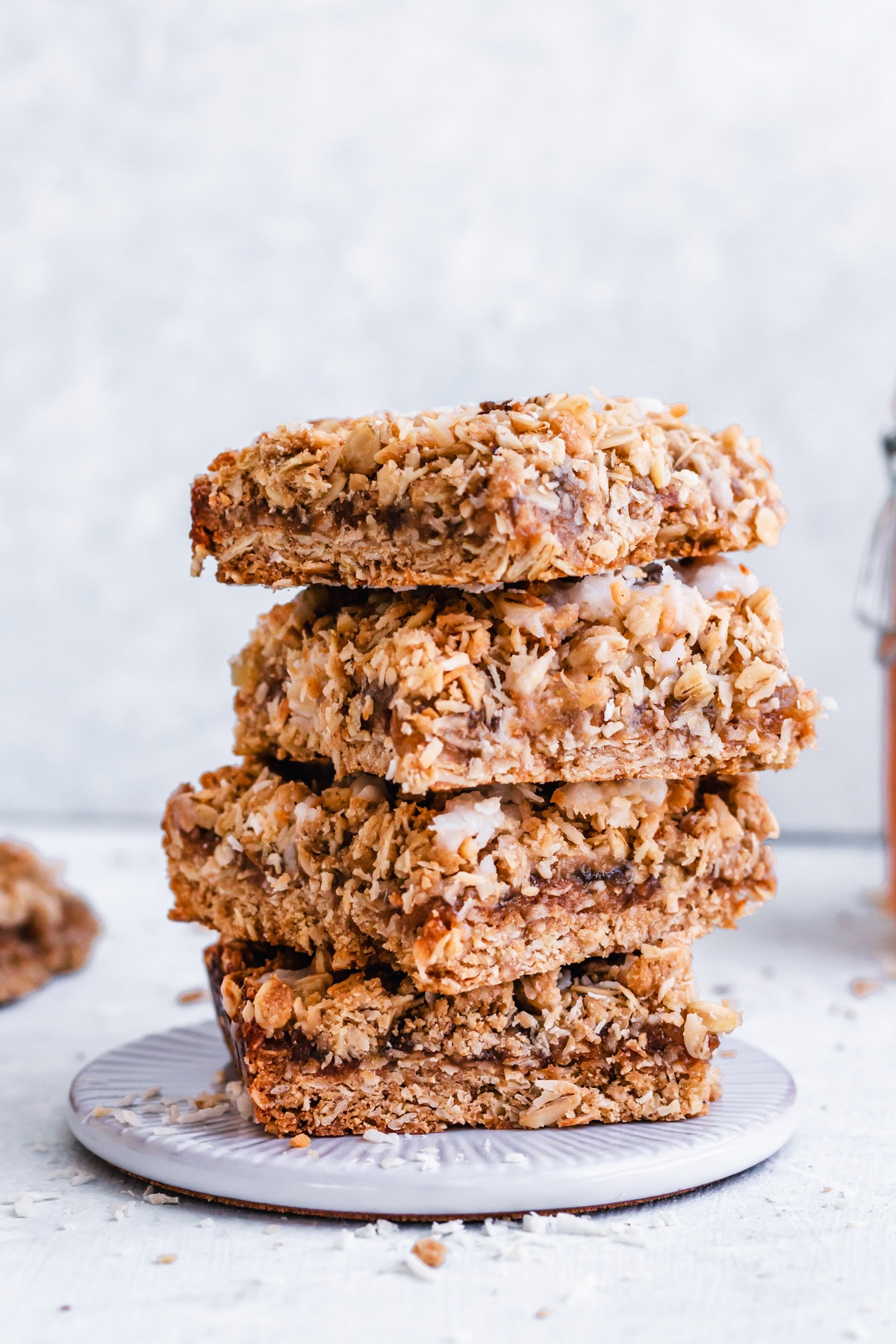 These delicious Oat Bars are somewhere between a snack and a dessert. The crunchy, buttery, rolled oats mixture makes them similar to granola bars and perfect to pack in lunch boxes. But the sweeter ingredients and pineapple filling make it more dessert-like. You can enjoy them on their own as a sweet snack, or serve your bar with a scoop of Vanilla Ice Cream to make it a more indulgent treat.
FAQ
How to freeze the pineapple crumb bars?
Let the Tropical Oatmeal Bars cool completely without adding the glaze. Then place them on a baking sheet and flash freeze for 1 to 2 hours. Once they're frozen solid, you can transfer them to a freezer bag or airtight container for long-term storage. Let the oat bars thaw in the fridge overnight, then top them off with the coconut glaze before serving.
What kind of jam to use for the crumble bars?
Pineapple jam was an easy choice for this recipe because it goes so well with the coconut to give the Oatmeal Bars an amazing tropical flavor. But, you can also use other kinds of jam, like Strawberry, Blueberry, or raspberry depending on your preference.
How to serve crumble bars?
Make sure you give Tropical Oatmeal Bars enough time to cool before you slice and serve them. Then you can enjoy them as a breakfast bar, lunch snack, or semi-healthy dessert.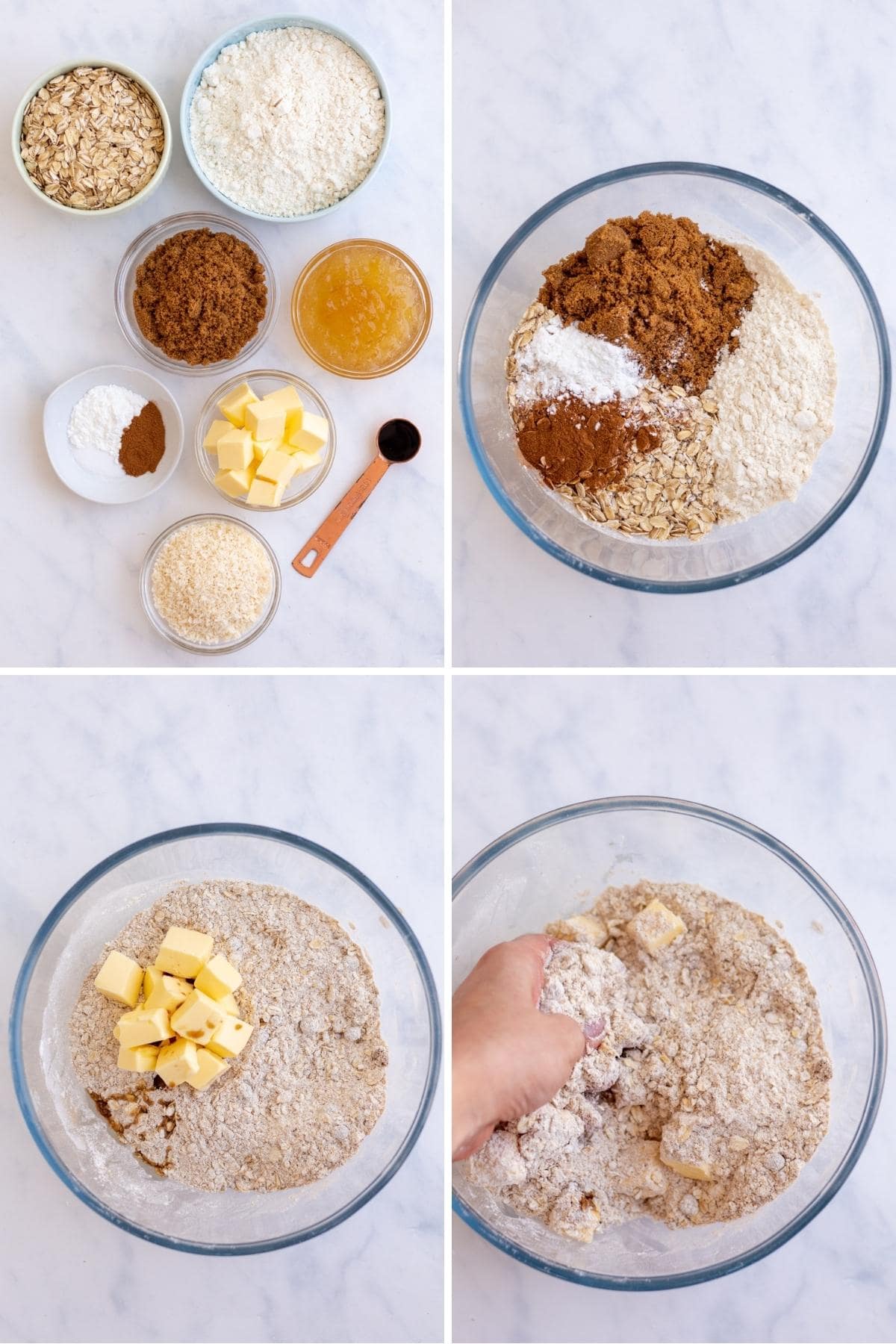 BAR RECIPES
KEY INGREDIENTS
Rolled oats: The base ingredient for this recipe are oats. Make sure you're using old-fashioned or rolled oats and not quick oats. Otherwise, the bars will turn out too mushy.
Sugar: For the oat mixture, this recipe calls for brown sugar. It gives a deeper sweet flavor and a chewier texture than white sugar would.
Filling: The pineapple filling adds so much amazing, sweet, and tangy tropical flavor to the bars. You can use store-bought pineapple jam or make our Pineapple Topping recipe for it.
Coconut glaze: For additional coconut flavor, the oat bars are topped with a sweet, simple coconut glaze. All you need to make it is powdered sugar, water, and coconut extract. Simply whisk the ingredients together and you'll be good to go.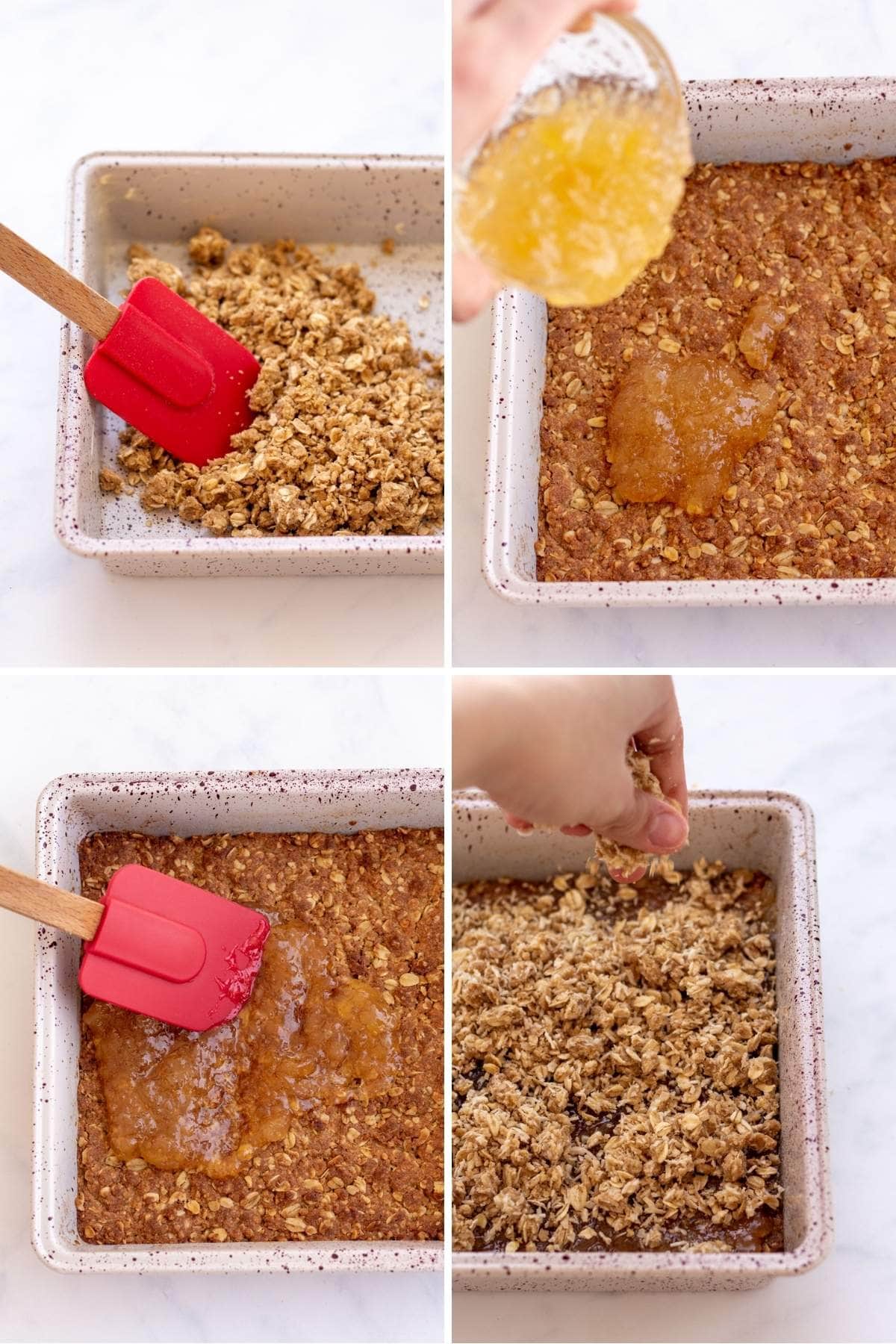 BAKING TIPS
Prep time: Preheat your oven to 350 degrees. Then line a square baking dish with parchment paper or prep it with nonstick cooking spray.
Oatmeal mixture: Combine the flour, oats, brown sugar, baking powder, cinnamon, and salt in a large bowl. Then add the cubed butter, and use clean hands to mix it into a crumbly consistency. Divide the mixture in half, and add flaked coconut to one half of it. Then set that part to the side. Press the remaining mixture into the base of the prepared baking dish.
Assemble: Use a spatula to spread the pineapple jam over the crust, and crumble the reserved oat mixture on top. If the jam isn't soft enough to spread easily, put it in the microwave for 30 seconds.
Baking time: Bake for 25-30 minutes until the top is golden brown. Place the baking dish on a wire rack to let it cool completely.
Coconut glaze: Once the bars have cooled, whisk the sugar, water, and coconut extract together in a small bowl. Then pour the mixture over the Tropical Oatmeal Bars. Let them harden for 20 minutes before serving.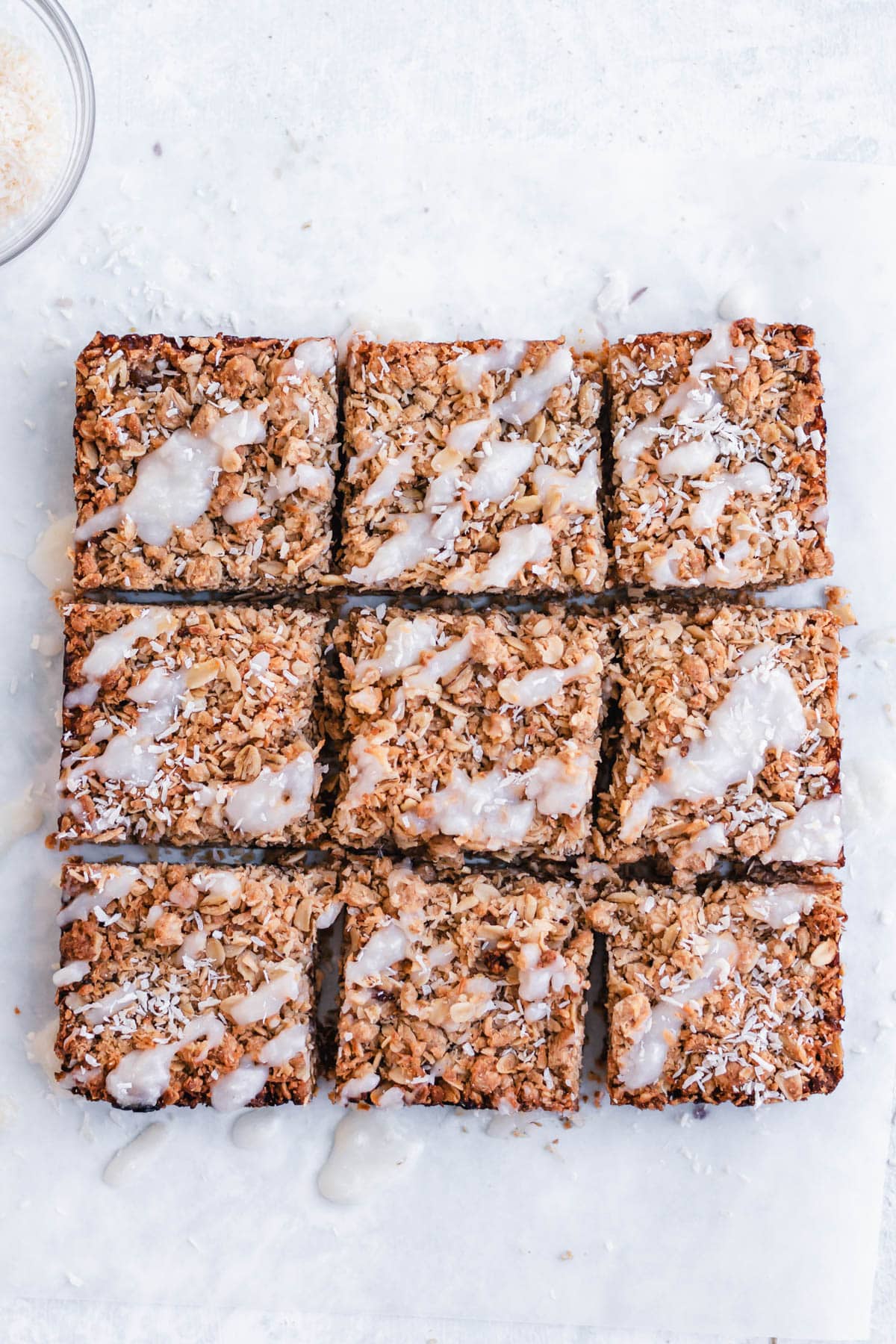 Create a free account to

Save Recipes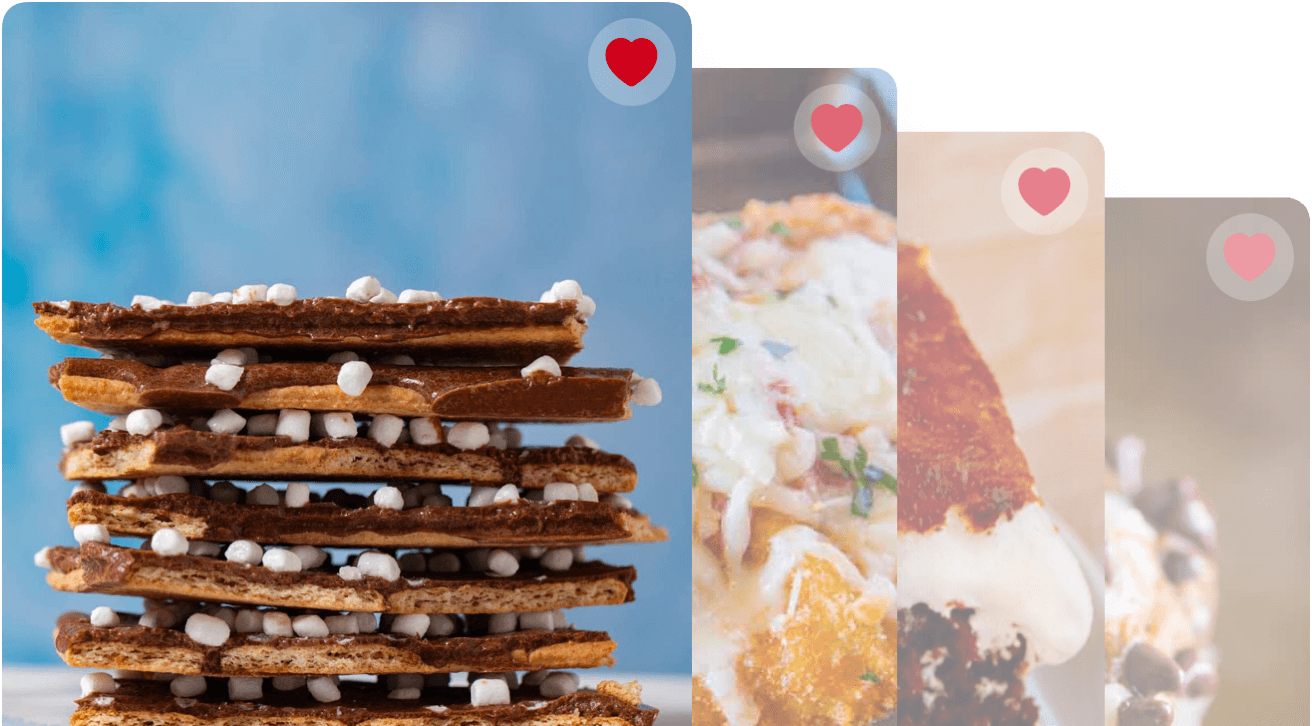 VARIATIONS
Nuts: To add some extra crunch to the oatmeal mixture, stir in chopped macadamia nuts at the same time you add the coconut flakes.
Chocolate: Regular semisweet chocolate chips won't go well with the flavor of Tropical Oatmeal Bars, but white chocolate chips could make an amazing addition. Just mix them into the oat topping. Then sprinkle it over the top and bake as usual.
Fruit fillings: Instead of pineapple filling, you can use strawberry jam, blueberry jam, mixed berry jam, or marmalade.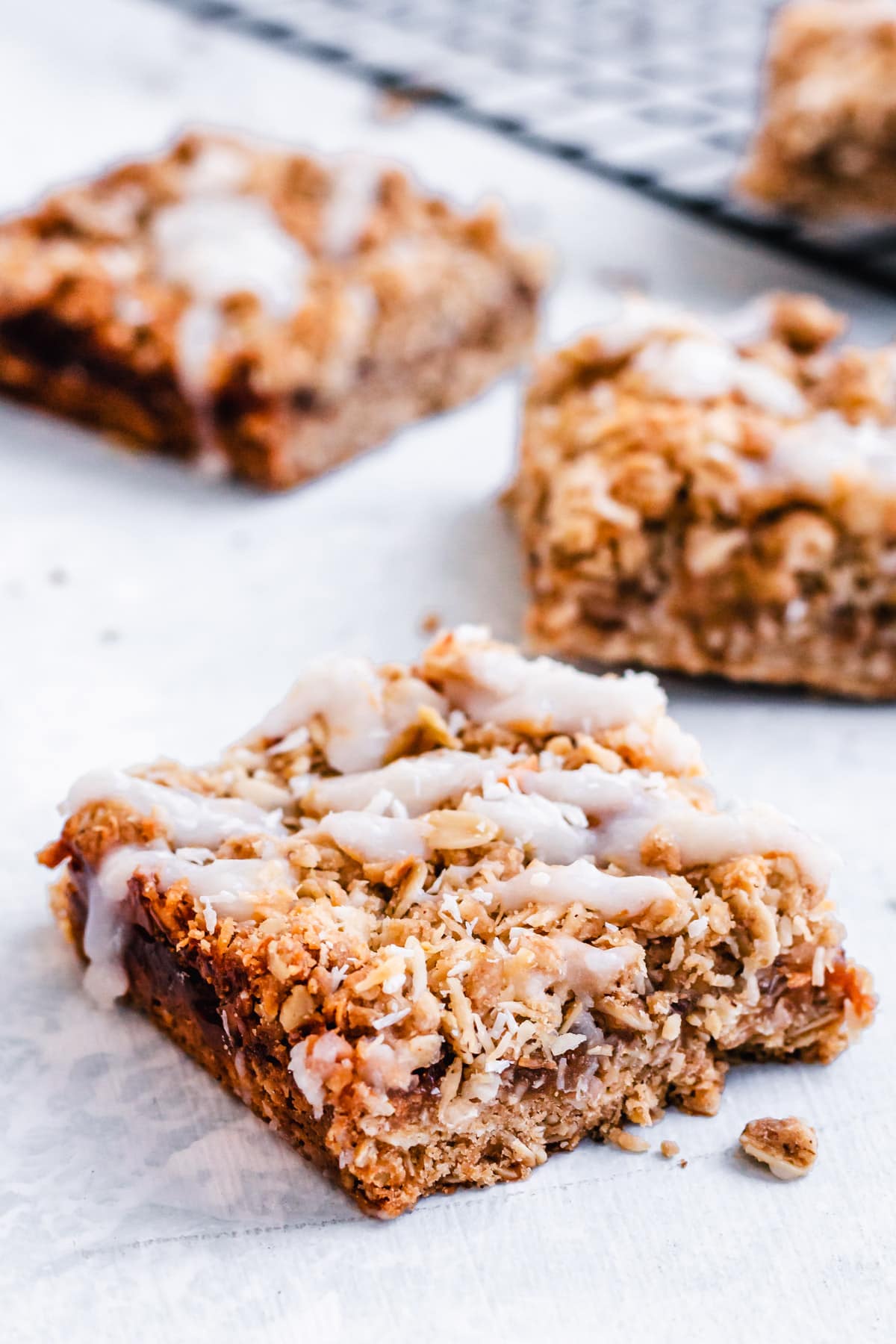 MORE PINEAPPLE RECIPES
HOW TO STORE
Serve: As long as they're kept covered in a dry, cool place Tropical Oatmeal Bars can stay good at room temperature for 4 days.
Store: You could also store them covered in aluminum foil or in an air-tight container in the fridge. Put the sealed container in the refrigerator to keep for up to 1 week.
Freeze: Frozen Oatmeal Bars stay good for up to 8 weeks.


Ingredients
1 1/2

cups

rolled oats

1

cup

flour

1/2

cup

brown sugar

, packed

1

teaspoon

baking powder

1

teaspoon

cinnamon

1

teaspoon

vanilla extract

1/4

teaspoon

salt

1/2

cup

unsalted butter

, cubed

1/2

cup

sweetened shredded coconut
For the coconut glaze:
1

cup

powdered sugar

2-3

tablespoons

water

1

teaspoon

coconut extract
Instructions
Preheat the oven to 350ºF and line an 8-inch square baking dish with parchment paper or baking spray.

In a large bowl combine together the flour, oats, brown sugar, baking powder, cinnamon, and salt.

Add the cubed butter and mix with your hands until crumbly.

Set aside half the oat mixture for topping, and mix with the sweetened shredded coconut.

Press with a spatula or your hands the remaining batter evenly into the bottom of the prepared baking dish.

Add the pineapple jam and crumble the reserved oat mixture over the jam.

Bake for

25 to 30 minutes

or until the topping is golden.

Cool completely in the baking dish on a wire rack.

When cooled, make the coconut glaze. Whisk together the sugar, water, and coconut extract in a small bowl.

Drizzle the coconut glaze on top and let harden for

20 minutes

before slicing.
Nutrition
Calories:
424
kcal
|
Carbohydrates:
74
g
|
Protein:
4
g
|
Fat:
13
g
|
Saturated Fat:
8
g
|
Polyunsaturated Fat:
1
g
|
Monounsaturated Fat:
3
g
|
Trans Fat:
1
g
|
Cholesterol:
27
mg
|
Sodium:
97
mg
|
Potassium:
177
mg
|
Fiber:
3
g
|
Sugar:
46
g
|
Vitamin A:
316
IU
|
Vitamin C:
3
mg
|
Calcium:
52
mg
|
Iron:
2
mg