Turkey Burgers are easy to make, juicy, and taste just as good as a hamburger. Made with classic burger fillings like lettuce, tomatoes, and pickles.
Delicious Turkey Burgers are a healthier alternative to typical Beef Burgers. They're still just as tasty of a Dinner Recipe and perfect to serve at your next BBQ!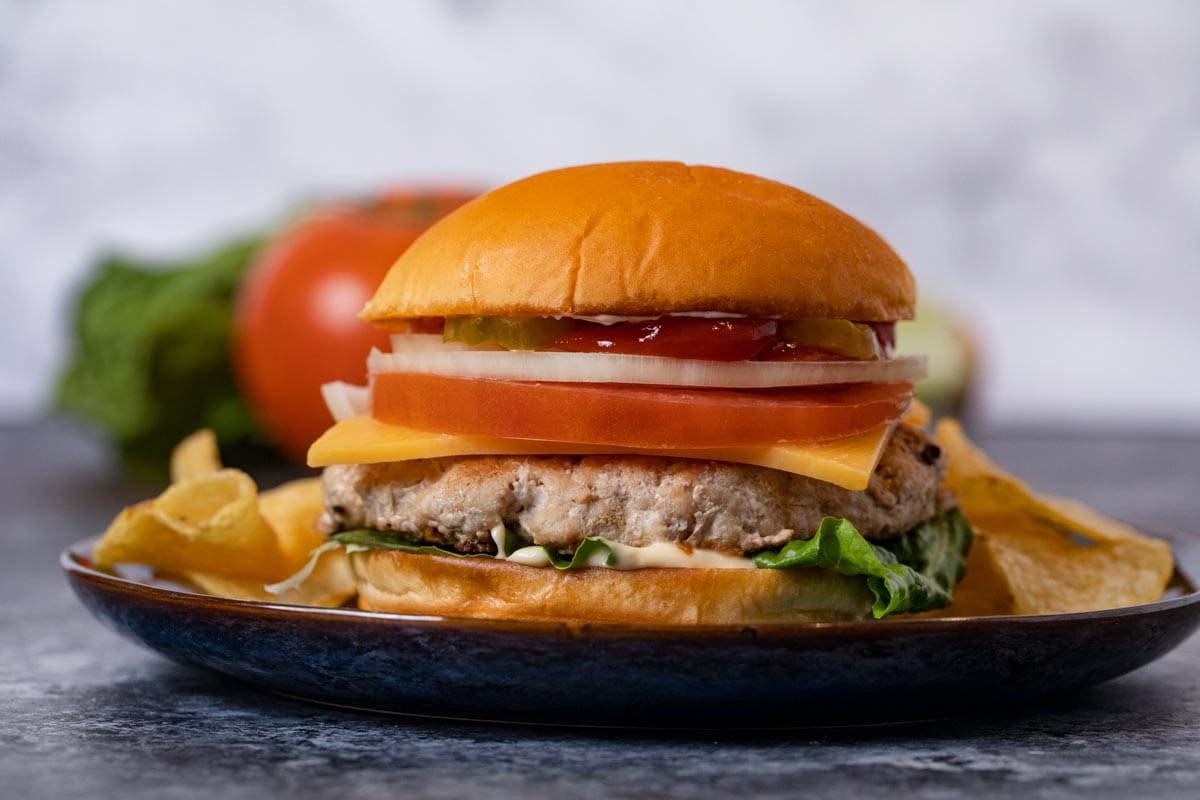 TURKEY BURGERS
This Juicy Turkey Burger recipe is sure to become a staple recipe for you. We love grilling these up in the summer to serve with classic burger sides like Pasta Salad, Potato Salad, or Mac and Cheese. It's a great cookout recipe that everyone is sure to love. If you're having guests over for a summer BBQ, you can always double up this recipe so that there's enough delicious burger patties for everyone.
Even though Turkey Burgers are healthier than ground beef burgers, they taste just as juicy, savory, and delicious. It's a great recipe if you're trying to watch your heart health because turkey has less saturated fat. With this recipe you can still enjoy a tasty burger without worrying about your health.
SIDES TO SERVE WITH TURKEY BURGERS
TIPS FOR MAKING TURKEY BURGERS
Prep: Make sure to preheat your grill to medium-high heat. Turning on the grill before you start the recipe will make sure it's ready to go when the turkey patties are.
Burger patties: Add the turkey, salt, pepper, and thyme to a large bowl. Combine the meat mix and then separate it into two portions. Form mixture into patties and press down in the center with your thumb to make an indentation. Don't spend too much time handling the meat while you're mixing and shaping it. Handling it too much will make tough burgers. The patty will be bigger than the bun at this stage. Don't worry about that! The meat shrinks as you cook it because the water evaporates from it. So when the patties are done they'll be the perfect size.
Quick tip: If you want slightly more lean ground turkey go with 85/15. However, 80/20 will give the juiciest Turkey Burgers.
Cook: Add the patties to your grill and cook on each side for 3-5 minutes. To make sure they're done, use a meat thermometer to check that the internal temperature is at least 165 degrees.
Other sandwich ingredients: Top each sandwich patty with a slice of cheddar cheese so it melts. Take the patties off the grill. Spread mayonnaise over the buns and put them on the grill mayo side down. Toast them for 1 minute. Add pickles, turkey patty, onions, lettuce, and tomato to the bottom bun then finish it with the top bun and press down lightly.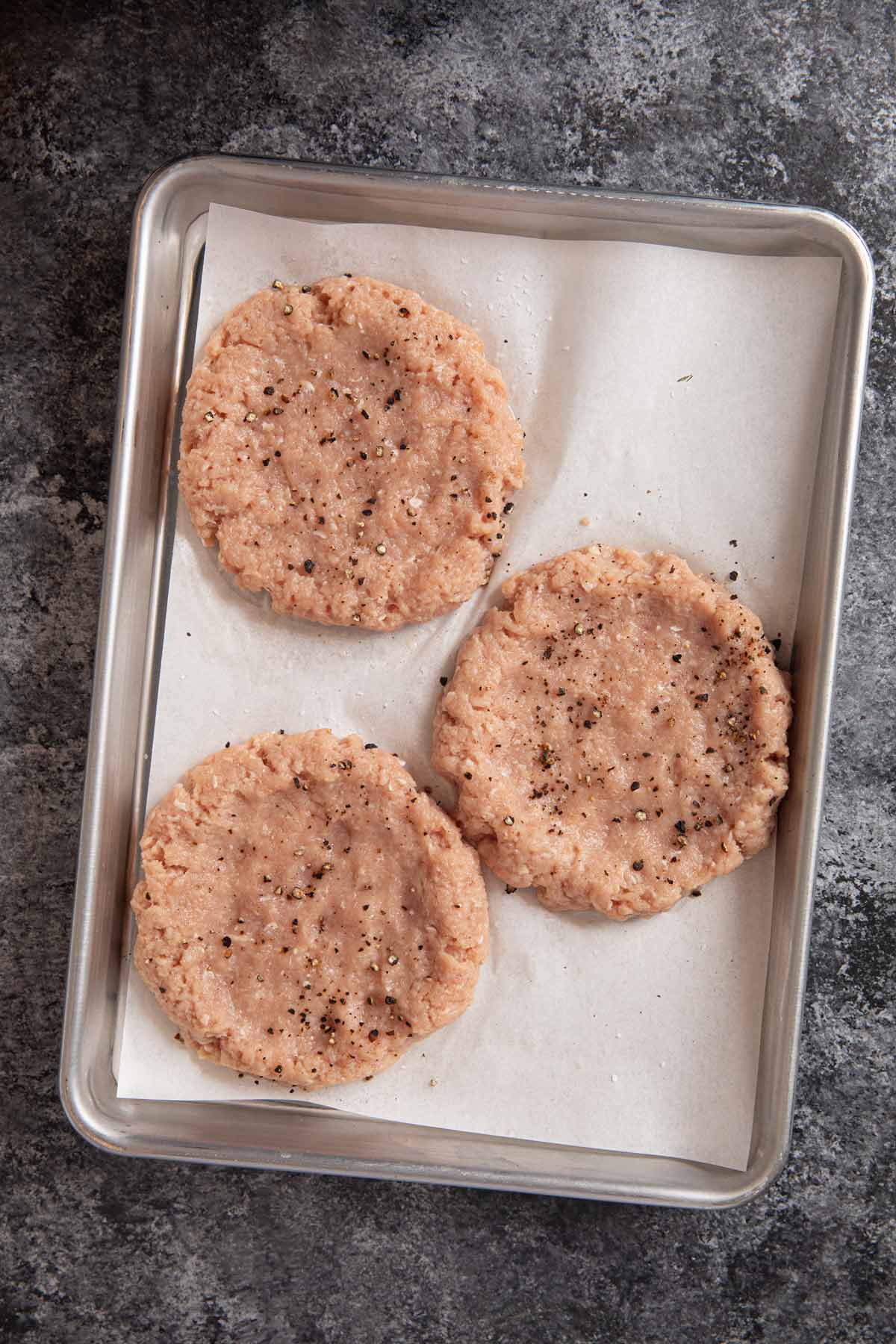 Create a free account to Save Recipes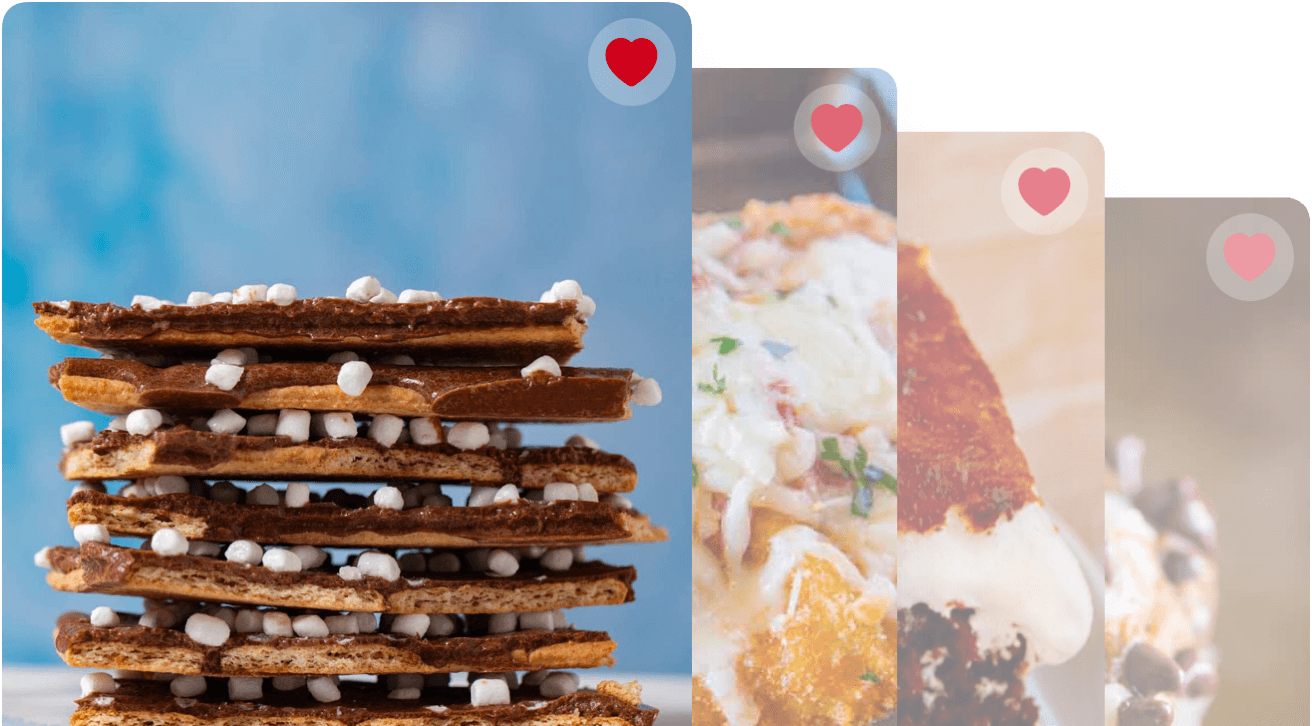 VARIATIONS ON TURKEY BURGERS
Burger seasoning: To experiment with the flavor of your turkey patties, you can mix some seasonings and spices in with the ground turkey. Garlic powder or minced cloves garlic, ground cumin, fresh cilantro, or fresh parsely would all taste great.
Toppings: Any of your favorite burger toppings will also be great on a Turkey Burger. Try adding crispy bacon, avocado, mushroom, or coleslaw.
Sauces: You can also spread lots of sauces over the hamburger bun. BBQ sauce, Worcestershire sauce, mustard, ketchup, or even hot sauce would all be amazing.
Onion: There's already raw onion in the recipe, however you can switch that out for grilled or caramelized onion for a little extra smoky flavor.
Cheese: Instead of cheddar cheese, you can use American, Swiss, provolone, Pepper Jack, muenster, or any other of your favorite cheese varieties.
Buns: Although regular hamburger buns are great, you could also use brioche, pretzel buns, or simple sliced bread. Using regular bread will make the recipe more similar to a Patty Melt. Any of the buns can be toasted on the grill like in the recipe, or you could toast them in the oven or on the stovetop like we do in our Stovetop and Oven-Baked Burger recipes. Oven and stovetop burgers are great when you want to enjoy a burger during the colder months.
MORE SUMMER SIDE DISHES
HOW TO STORE TURKEY BURGERS
Serve: Don't leave Turkey Burgers out at room temperature for more than 2 hours.
Store: Although you can keep a leftover burger in plastic wrap in the fridge for a day, it will keep better just storing the turkey separated from the other sandwich ingredients. The turkey patties are good in an airtight container for 3-5 days.
Freeze: You can also seal and freeze the patties for up to 4 months.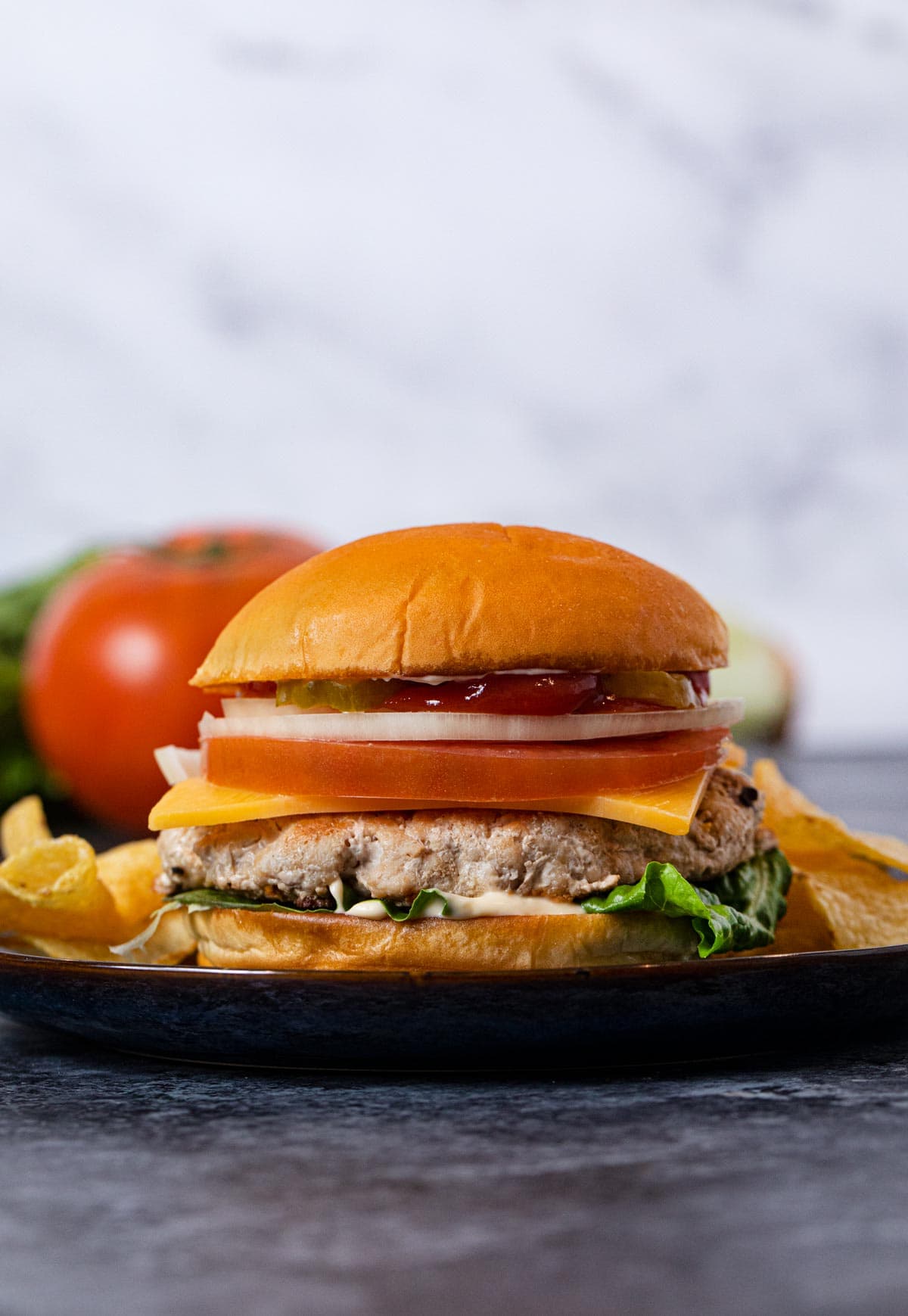 Ingredients
1

pound

ground turkey

, not extra lean

1

teaspoon

kosher salt

1/2

teaspoon

coarse ground black pepper

1/2

teaspoon

dried thyme

2

tablespoons

unsalted butter

, optional (if cooking in pan only)

1/2

red onion

, thinly sliced

4

slices

cheddar cheese

1/3

cup

mayonnaise

4

large

hamburger buns

4

leaves

lettuce

4

slices

tomato

8

pickle chips
Instructions
Preheat grill to medium-high setting.

In a large bowl add the turkey, salt, pepper and thyme and form into 4 equal portions.

Shape into patties larger than the buns (by 1 inch).

Press down on the middle of the patty with your thumb to make an indentation.

Add patties to the grill and cook for

3-5 minutes

on each side.

Top with cheddar cheese.

Spread buns with mayonnaise and add to grill mayonnaise side down.

Cook for

1 minute

until browned.

Remove bun bottoms and add bun tops, mayonnaise side down while you assemble burgers.

Add pickles, turkey patty, onions, lettuce, tomato and finally the bun tops.
Nutrition
Calories:
429
kcal
|
Carbohydrates:
28
g
|
Protein:
36
g
|
Fat:
19
g
|
Saturated Fat:
9
g
|
Cholesterol:
98
mg
|
Sodium:
1225
mg
|
Potassium:
534
mg
|
Fiber:
2
g
|
Sugar:
6
g
|
Vitamin A:
677
IU
|
Vitamin C:
7
mg
|
Calcium:
215
mg
|
Iron:
3
mg