10 Awesome Sweet Treats for Summer!
Summer is here! Last day of school for a huge part of the country and I'm celebrating by taking the kids out for sweet treats! Here's 10 fun sweet treats you can all enjoy all summer long!
Hope you all are enjoying the start of summer!! I am off to see my oldest graduate from one year of pre-school to the next (is this graduation thing a yearly thing? Do kids graduate second grade too?)
Have a wonderful weekend everyone!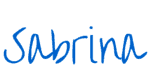 Dinner, then Dessert, Inc. owns the copyright on all images and text and does not allow for its original recipes and pictures to be reproduced anywhere other than at this site unless authorization is given. If you enjoyed the recipe and would like to publish it on your own site, please re-write it in your own words, and link back to my site and recipe page. Read my disclosure and copyright policy. This post may contain affiliate links.