Bacon Bacon Burgers are the juiciest burgers for a summer cookout. Ground chuck patties filled with smoky bacon and spices, topped with more crispy bacon!
If you are craving Bacon Cheeseburger Sloppy Joes but want something a little less cheesy and a lot less sloppy, you are going to love this recipe. Check out even more Burger and Sandwich Recipes to meet every dinner craving!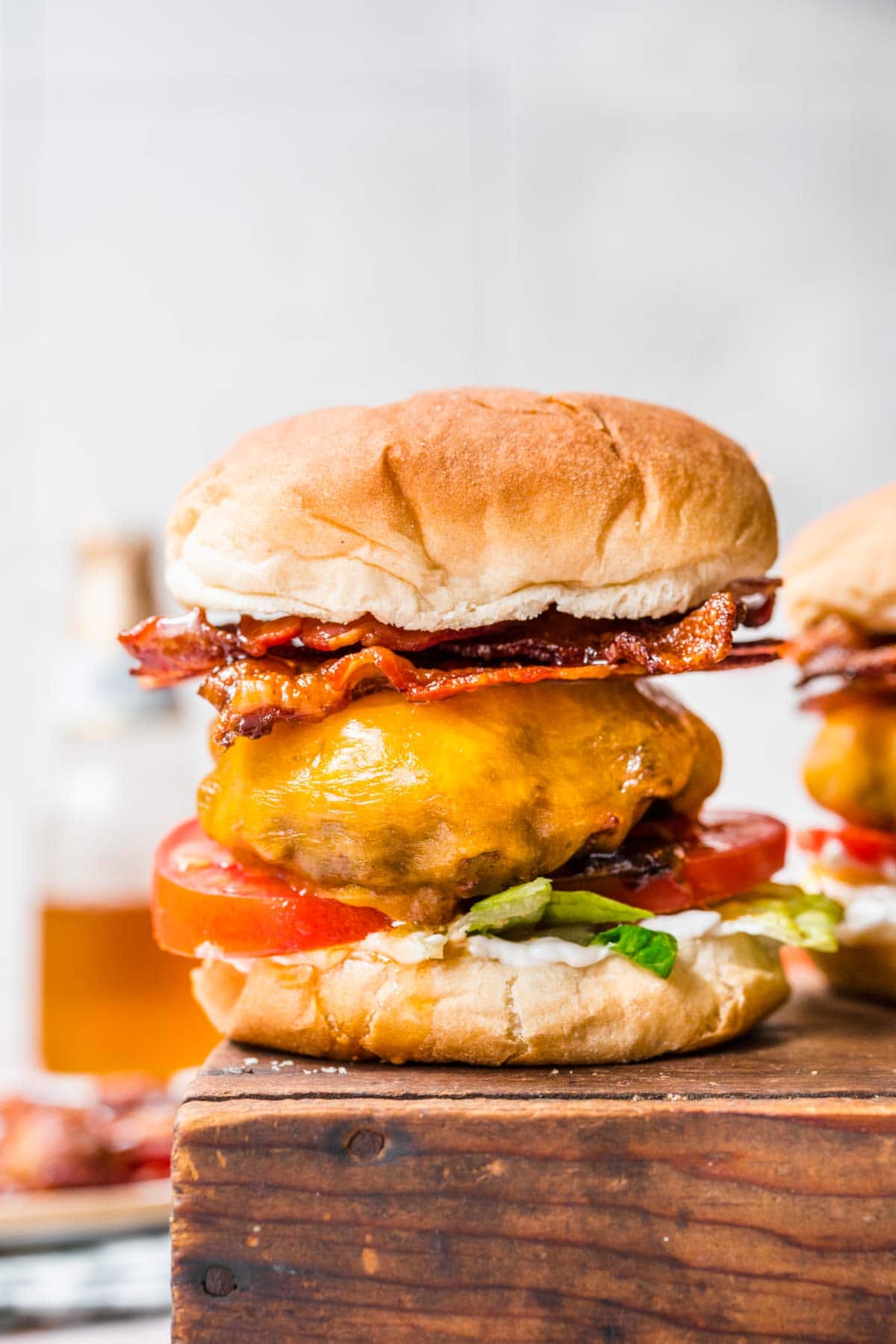 If it's summertime, you know it's time to fire up the grill for some juicy burgers! Burgers make great cookout meals because your guests can do all the work making them just how they like. All you have to do is cook up the burgers and offer all their favorite toppings like cheese, bacon, veggies, and condiments.
For the bacon lovers in your life, it's hard to beat a Bacon Bacon Burger. With crispy, crunchy bacon bits and even more bacon on top, they are so delicious and juicy the don't even need more toppings. But if you want to dress them up, all the classics or fancier toppings (like some of the ideas below) will taste good too!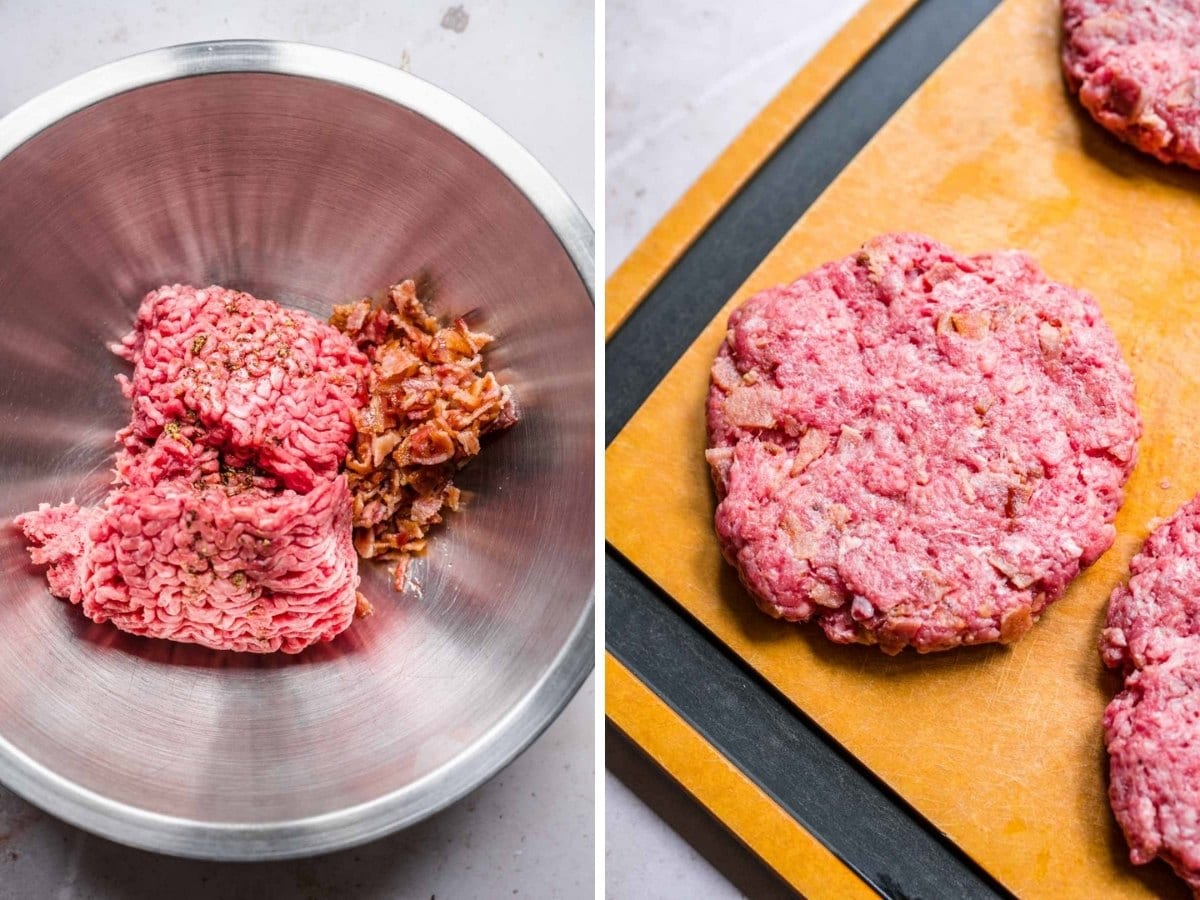 Some burger recipes call for eggs and breadcrumbs to form the patties but this Bacon Bacon Burger is just meat and seasoning. The natural fats in the cooked bacon bind with the ground beef so that you get maximum smoky beef and bacon flavor in every bite.
This Bacon Bacon Burger uses crispy cooked bacon chopped up and mixed into the patties so there is a bit of crunch in every bite. You can also chop the raw bacon into small pieces and add that to the ground beef. The flavor will be richer and even more delicious since the bacon grease cooks with the meat!
Try these burger spreads on your Bacon Bacon Burger:
For the juiciest, most flavorful burgers, it comes down to two things. The first is the type of ground beef you use. You want to use ground chuck that has an 85/15 meat to fat ratio. Secondly, you don't want to handle the burger too much, just enough to combine the ingredients and form the patties.
These Bacon Bacon Burgers are naturally gluten free and Keto friendly. You can serve them on lettuce wraps for a healthier summer dinner that leaves more room for sides. Serve your Bacon Bacon Burgers with classic sides like Onion Rings or French Fries.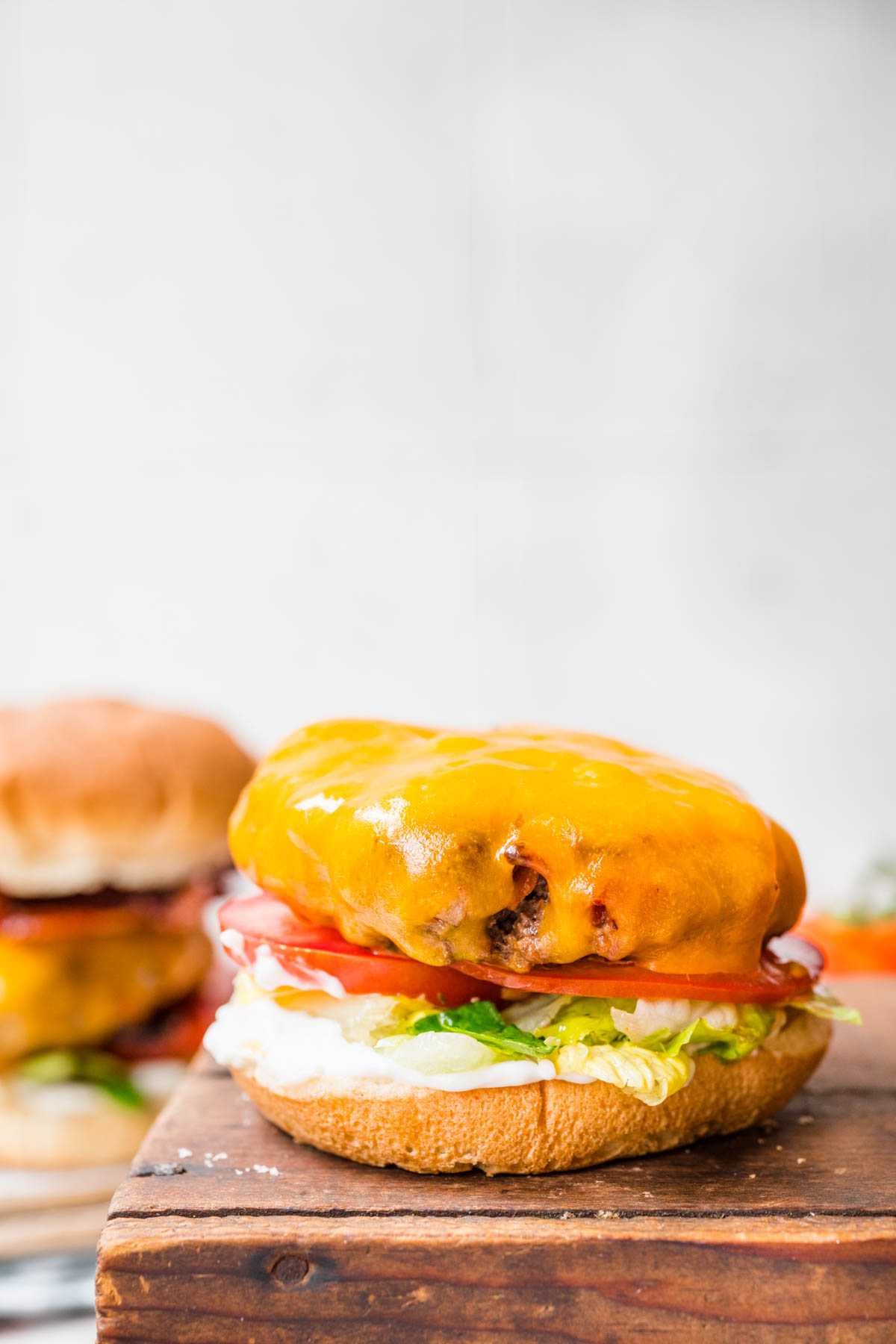 Create a free account to

Save Recipes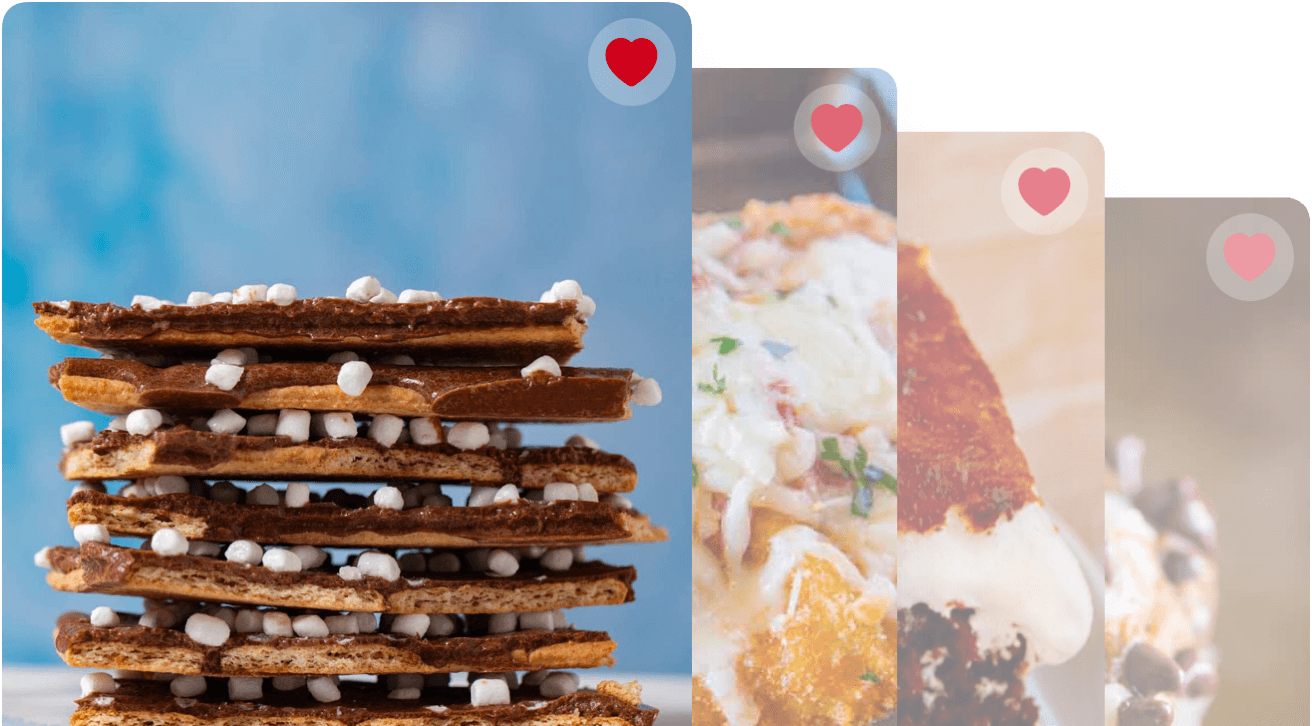 CAN YOU MAKE BACON BACON BURGERS IN THE OVEN?
Yes! To make Bacon Bacon Burgers in the oven, preheat the oven to 350 degrees. Lay the burgers on a baking sheet lined with foil and dust with flour. You can also use a baking rack in place of the foil. Bake for 20 minutes, or until they have reached the desired doneness.
VARIATIONS ON BACON BACON BURGERS
Meat: Use other ground meat like ground turkey or ground chicken in this recipe, but it's best to add a little oil to keep leaner meats juicy in a burger.
Cheese: Make these Bacon Bacon Cheeseburgers by adding a slice of your favorite cheese. Add pepper jack, Monterey Jack, or American to each patty after you have flipped them.
Barbecue: Top these burgers with your favorite barbecue sauce and crispy Fried Onion Strings, and an optional thick slice of sharp cheddar, for a Barbecue Bacon Bacon Burger.
Steakhouse: Nothing says steakhouse burger like melty bleu cheese, sautéed Garlic Mushrooms, and a bit of steak sauce topping these Bacon Bacon Burger patties.
Fresh Ground: Have a butcher grind fresh short ribs or Angus beef with raw center-cut bacon for decadent, rich burger meat. Serve with a bacon jam and caramelized onions for a really fancy burger perfect for a casual romantic dinner for two!
HOW TO STORE BACON BACON BURGERS
Serve: Store your Bacon Bacon Burgers after 2 hours at room temperature.
Store: Keep these burgers in the refrigerator for up to 3 days in an airtight container or storage bag.
Freeze: Flash freeze burgers on a baking sheet for 30-45 minutes and then transfer to a freezer bag. Freeze for up to 2 months.


Ingredients
8

slices

bacon

1

pound

ground beef

, (85/15)

1

tablespoon

Worcestershire sauce

1/2

teaspoon

kosher salt

1/2

teaspoon

coarse ground black pepper
Instructions
Cook half the bacon until it is crispy yet still chewy, then chop it up finely.

Mix the bacon, beef, Worcestershire sauce, salt and pepper in a bowl gently.

Grill the patties on medium-high for

5-6 minutes

then flip and cook for an additional

3-4 minutes

.

While the burgers are on the grill, cook the remaining half of the bacon until crispy.

Serve on a bun with cheese, the remaining bacon, and other toppings.
Nutrition
Calories:
355
kcal
|
Carbohydrates:
2
g
|
Protein:
29
g
|
Fat:
25
g
|
Saturated Fat:
9
g
|
Polyunsaturated Fat:
2
g
|
Monounsaturated Fat:
10
g
|
Trans Fat:
1
g
|
Cholesterol:
105
mg
|
Sodium:
1047
mg
|
Potassium:
483
mg
|
Fiber:
1
g
|
Sugar:
1
g
|
Vitamin A:
5
IU
|
Vitamin C:
1
mg
|
Calcium:
25
mg
|
Iron:
3
mg