20+ Fresh Berry Desserts to make all Summer with fresh strawberry, blueberries, blackberries and raspberries including pies, bars, cobblers, crisps and more!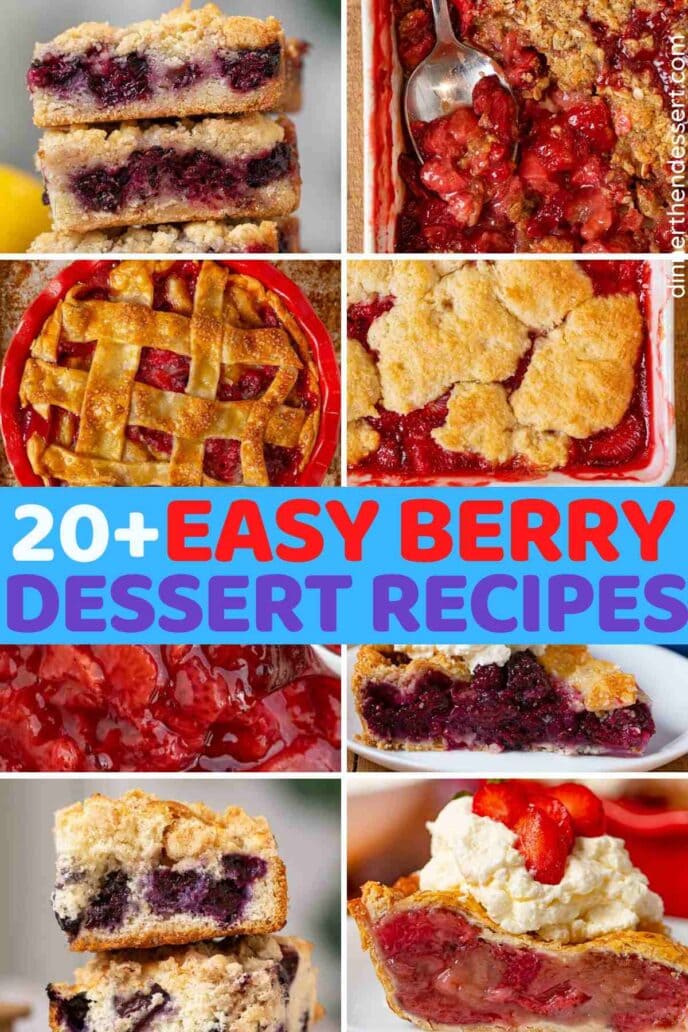 20+ Fresh Berry Desserts to make all Summer!
Fresh berries are the best part of summer, you can pick them yourself or enjoy the great pricing at your local store. These recipes are a fantastic way to use the fresh summer bounty of berries with our community tested favorites.
Note: Yes, you can generally swap out frozen fruit for fresh in these recipes, if it won't work a recipe will call for it.
Don't forget you don't need to use your freshest berries for these desserts! If you buy your berries on sale and end up with a pound that is a bit too soft for the kids to enjoy, these recipes are perfect for those berries that are just a couple days past prime.