Crispy Slow Cooker Corned Beef
Crispy Slow Cooker Corned Beef with a crispy crust. No soggy Corned Beef, even from a slow cooker!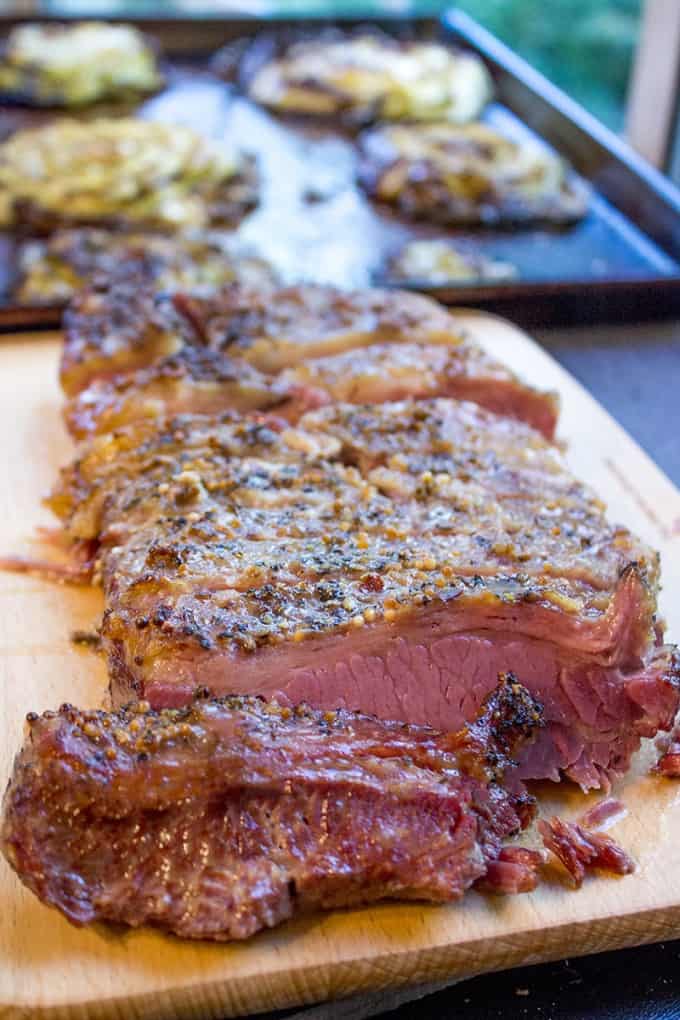 Crispy Slow Cooker Corned Beef has been a dish we make year round since we bought our deep freeze. Why you ask? Because since I had the ability to stock up during the "season" we now enjoy corned beef dinners and sandwiches all year long.
Growing up in Los Angeles, I had access to some amazing delis and corned beef or pastrami sandwiches were always my go-to and if it isn't the season it can get expensive to get good corned beef. So every year in March when the prices drop, I usually buy a dozen packages of corned beef and freeze 11 of them. Then once a month I make one either for dinner or to slice into sandwiches.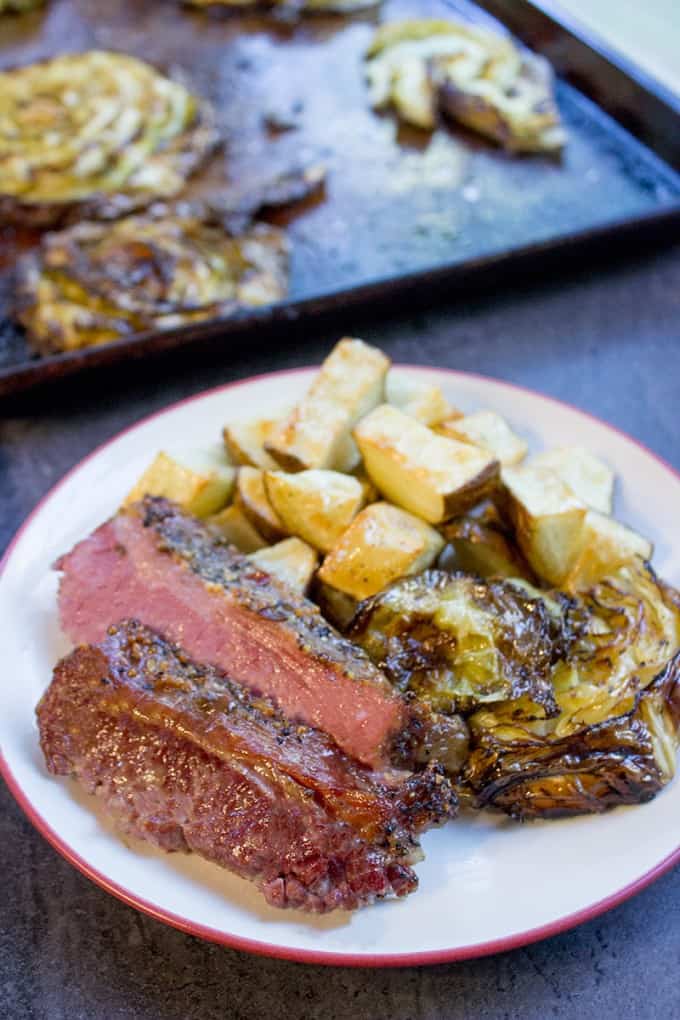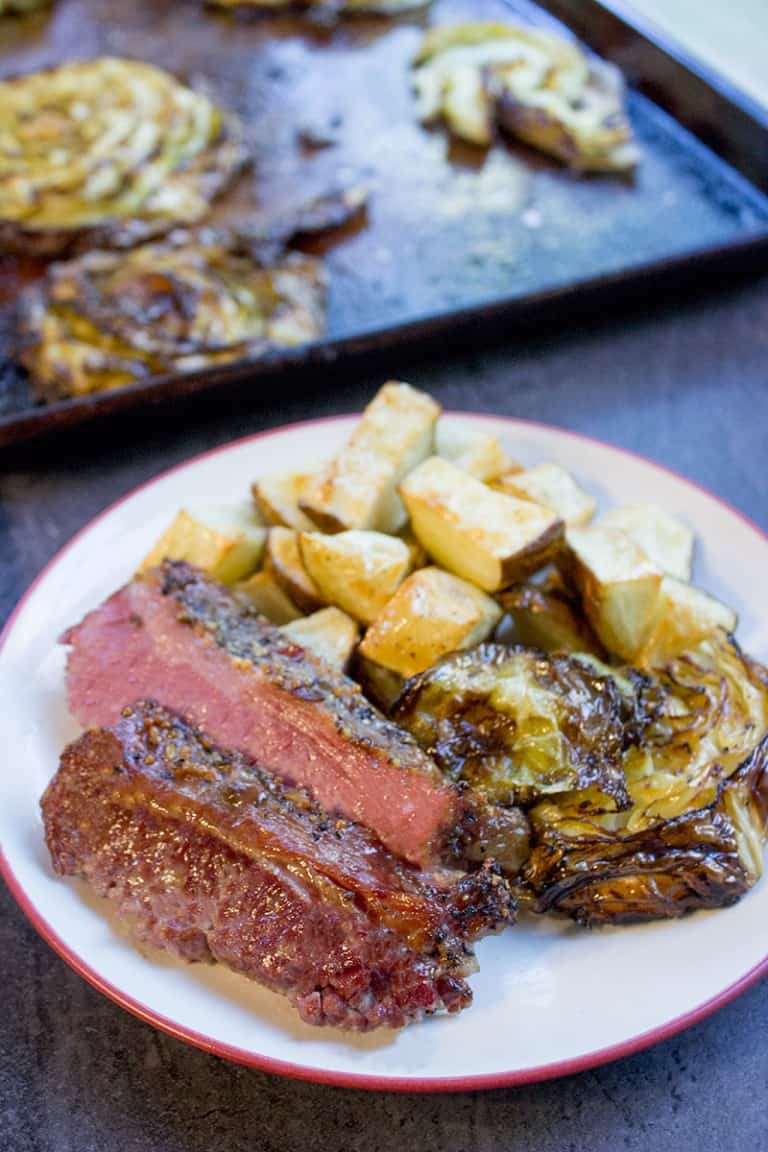 The recipe here is so incredibly easy, but most of the magic is in the technique. Like with the other slow cooker recipes:
MY OTHER RECIPES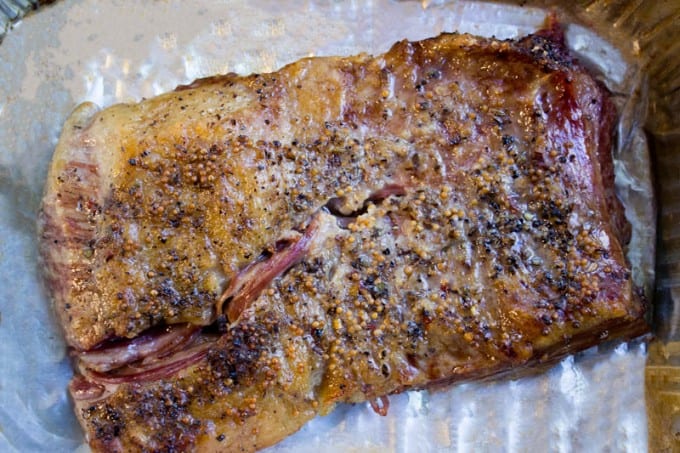 The magic of the Crispy Slow Cooker Corned Beef is in the liquids. I normally say don't add any liquid, but in this case the vinegar and the bay leaf need a helping hand. The little bit of water you're using is a vehicle for your bay leaf and vinegar to help flavor the meat.
Want to round out your meal? Serve up the corned beef with:
Roasted Cabbage Steaks (will be live tomorrow!)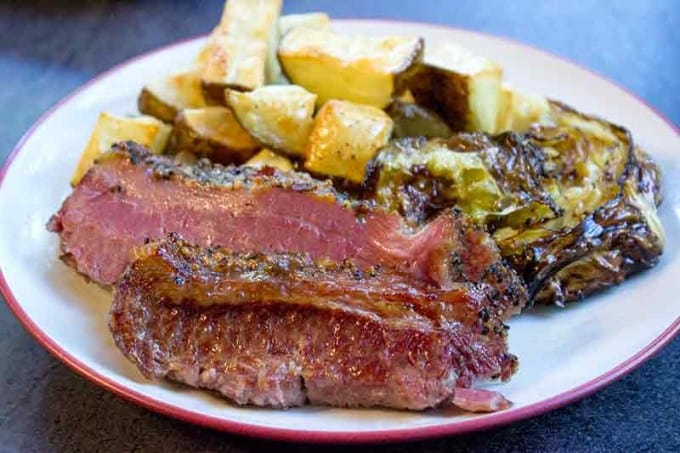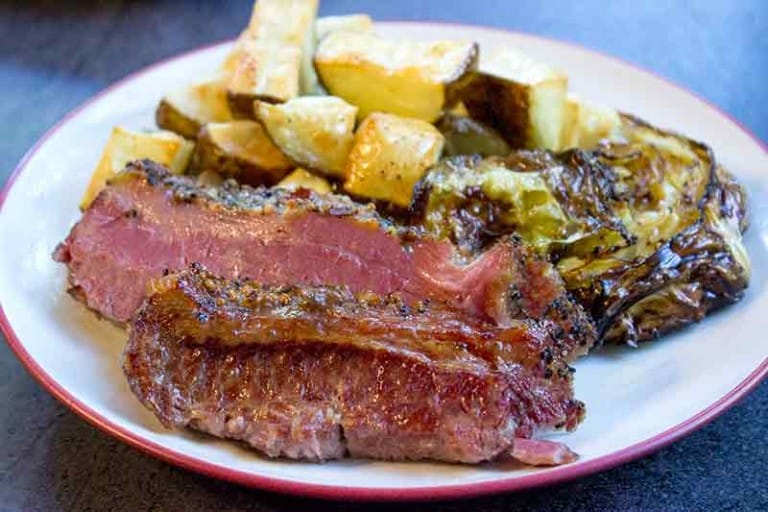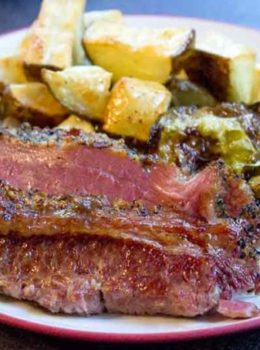 Crispy Slow Cooker Corned Beef
Crispy Slow Cooker Corned Beef with a crispy crust. No soggy Corned Beef, even from a slow cooker!
Prep Time 5 minutes
Cook Time 9 hours
Total Time 9 hours 5 minutes
Ingredients
3 pounds corned beef , with packet
1 cups water , maybe less depending on size of slow cooker
3 cloves garlic , minced
1 bay leaf
2 tablespoons sugar
2 tablespoons cider vinegar
1/2 teaspoon ground black pepper
Instructions
Add corned beef, fat side up, to the slow cooker.

Add the minced garlic, spice packet, sugar and pepper to the top of the meat and rub on.

Add the vinegar and bay leaf to the side of the corned beef and add just enough water to come up about 25% of the way to the top of the meat.

Cook on low for 9-10 hours.

If for some reason the corned beef is not browned on top, or enough to your liking, put under a broiler (6-7 inches away) for 1-2 minutes.

Leave the oven door open a bit so you can look in, this isn't something you can leave unattended.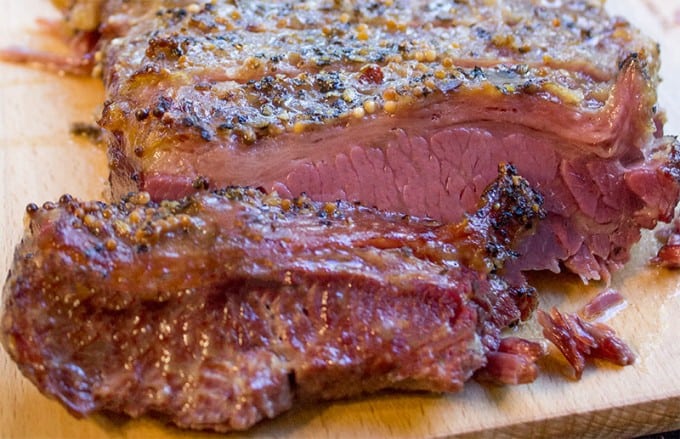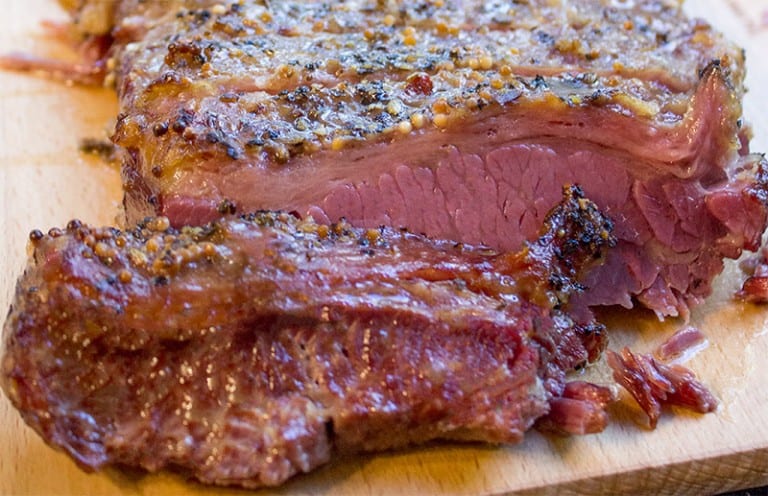 Dinner, then Dessert, Inc. owns the copyright on all images and text and does not allow for its original recipes and pictures to be reproduced anywhere other than at this site unless authorization is given. If you enjoyed the recipe and would like to publish it on your own site, please re-write it in your own words, and link back to my site and recipe page. Read my disclosure and copyright policy. This post may contain affiliate links.