Easy Cranberry Sauce made with just four ingredients and in just 10 minutes! You'll never buy the canned variety again!
Thanksgiving is rapidly approaching and we're so excited for all things Turkey and trimmings including Green Bean Casserole, Baked Mac and Cheese and Easy Roasted Turkey Thighs.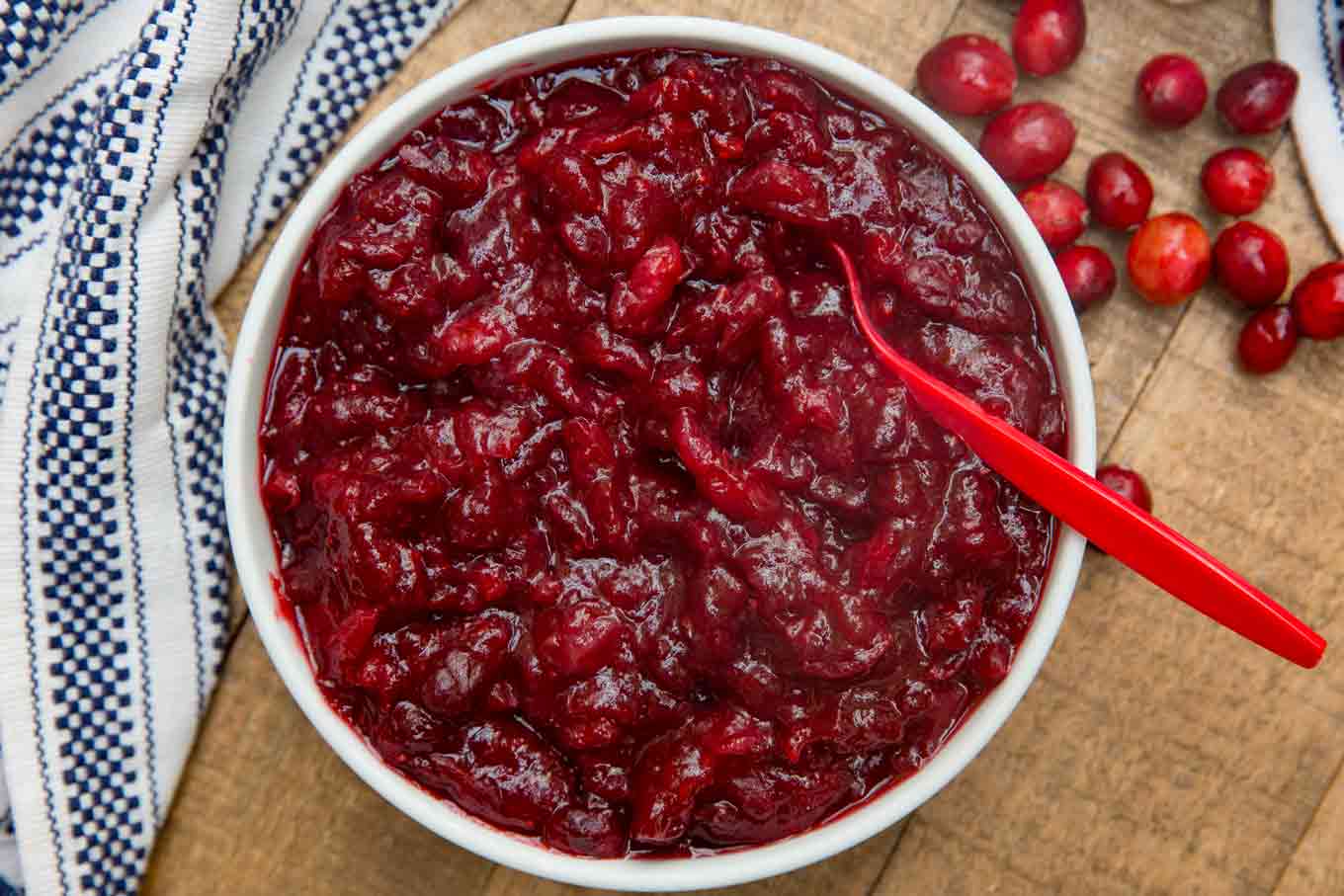 In the next couple of weeks I'm going to compile the ultimate guide to Thanksgiving here on the site, so you'll have every recipe you need at your fingertips including Easy Mashed Potatoes and Easy Apple Sausage Stuffing. Until then lets discuss all the things we can about cranberry sauce.
Why do we eat Cranberry Sauce on Thanksgiving?
Can you imagine a Thanksgiving meal without cranberry sauce? This tart side dish has been accompanying turkey on the holiday table for years right along side Slow Cooker Mashed Potatoes and Green Bean Casserole making it a must have Thanksgiving Recipe.
The tart flavors of the cranberry sauce add variety to the heavier and more savory flavors of the gravy, mashed potatoes and sweet potatoes. This helps to keep your palate awake.
Though it's not known whether the Pilgrims and Native Americans actually ate cranberries at the first Thanksgiving, if they did it was probably a dish called pemmican which is made up of crushed cranberries and dried meat. Throughout the years, cranberry sauce has transformed into the jam-like relish we know today.
Homemade vs Canned Sauce/Jelly
Everyone has seen the canned jellied version of cranberry sauce in the grocery store (it's everywhere, right?). It's a no fuss, easy way to get it on your table but trust me when I say that spending just a small amount of time to make it homemade is completely worth it.
The flavor from fresh cranberry cannot even be compared to the can and you'll impress your guests with something they'll actually want to add to their plate. The texture alone is more palatable but the flavors of a fresh cranberry versus the muted flavors of the canned variety give your guests more flavor in less volume too.

Create a free account to

Save Recipes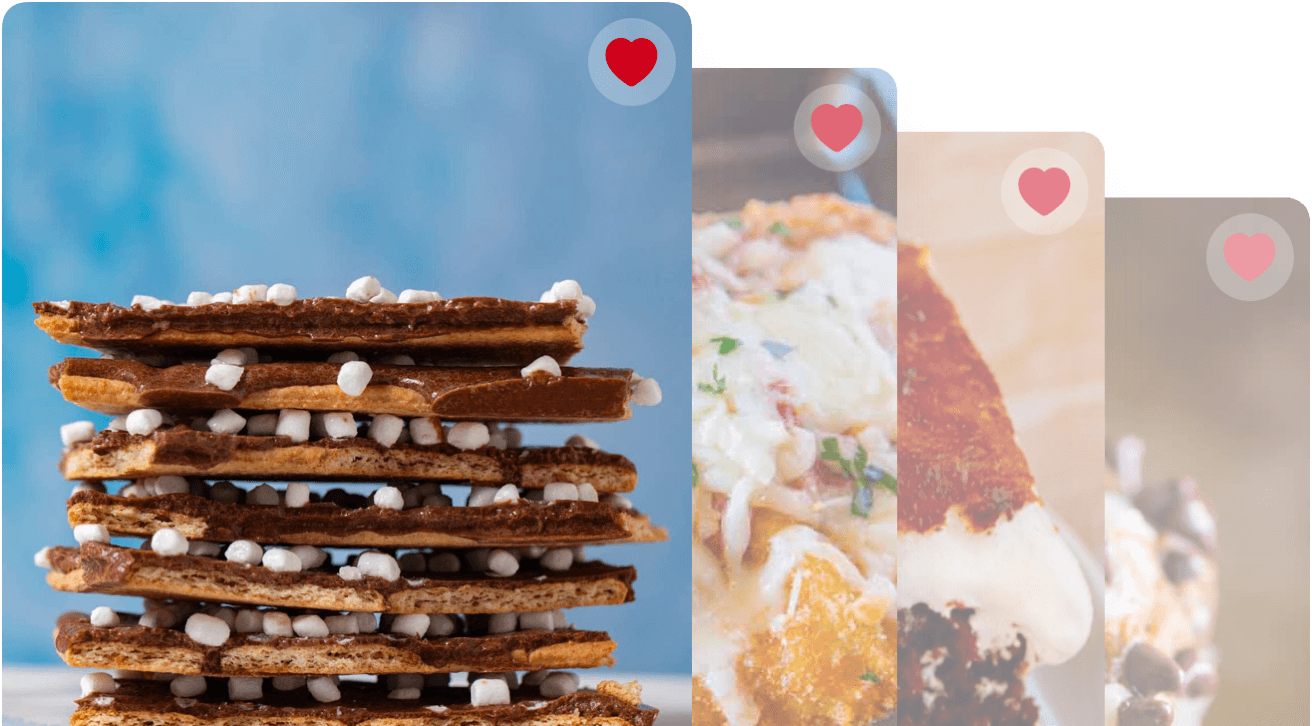 How to cook cranberry sauce:
Melt the sugar into the orange juice before adding the cranberries. Then you only want to cook long enough for the cranberries to pop because it's going to thicken as it cools.
Most sauce recipes include orange juice and I prefer to squeeze my juice fresh. It's such a small step that really allows the flavor to come through.
Can I make cranberry sauce ahead of time?
Definitely! This Gluten-Free side dish is perfect to make-ahead and not have to worry about when you're trying to juggle all of the other holiday cooking. Once made, allow it to cool and store in a covered container in the refrigerator for up to a week. When ready to serve, you can choose whether to serve it cold, at room temperature or warm it up.
I even sometimes just triple or quadruple the recipe during thanksgiving and freeze the extra in ice cube trays so I can enjoy it all year round without having to source fresh cranberries in the off peak season.
Can you Freeze Homemade Cranberry Sauce?
Yes, cranberry sauce freezes very well. If stored properly in a freezer safe container, it will last up to a couple of months. When you're ready to use it, thaw it in the refrigerator overnight.
How much Cranberry Sauce should I make?
One of the stressors of hosting Thanksgiving or bringing a dish is making sure you have enough for everyone. If you're like me, having enough for leftovers is almost just as important (Hello, Turkey Moist Maker Sandwich). I like to err on the side of caution and prepare 2 cups of cranberry sauce for every 4 guests attending.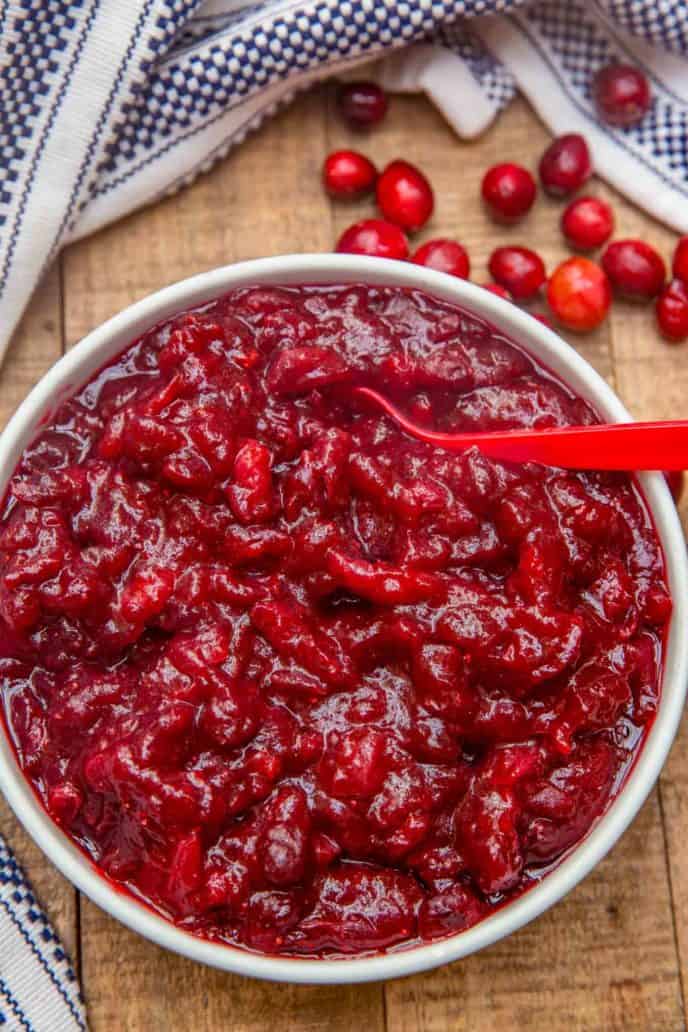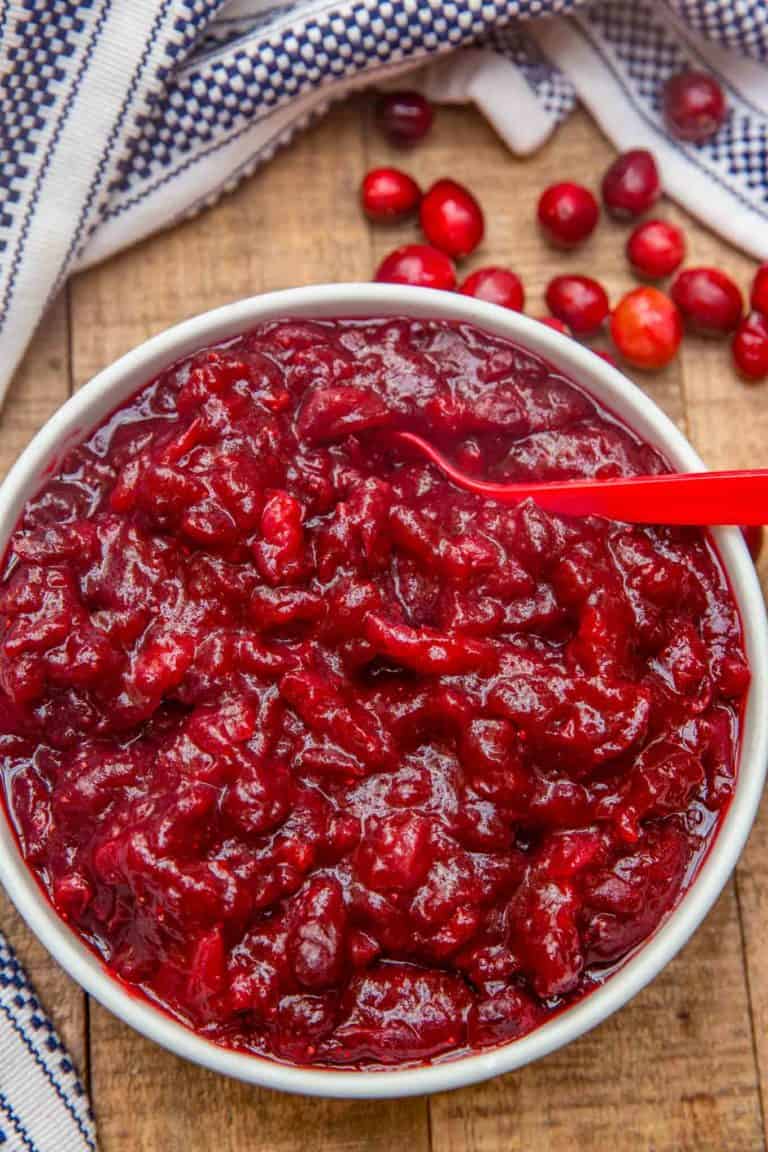 Ingredients
12

ounces

cranberries

1/2

cup

sugar

1/2

cup

packed light brown sugar

1

cup

orange juice
Instructions
Add the orange juice, sugar and brown sugar to the pot and bring to a boil, stirring well.

Add in the cranberries and cook for

10-12 minutes

until the start popping and barely start to thicken before removing from heat and letting cool completely.
Nutrition
Calories:
81
kcal
|
Carbohydrates:
20
g
|
Sodium:
1
mg
|
Potassium:
98
mg
|
Fiber:
2
g
|
Sugar:
16
g
|
Vitamin A:
90
IU
|
Vitamin C:
21.1
mg
|
Calcium:
7
mg
|
Iron:
0.2
mg