Easy Key Lime Pie with just six ingredients, the entire recipe is done and ready to cool in just 15 minutes. A perfect summer dessert!
Summer desserts like Easy Fruit Salad, Mixed Berry Pie and Easy Strawberry Shortcake are all fun fruit flavors you can enjoy but none will be ready as quickly as this pie!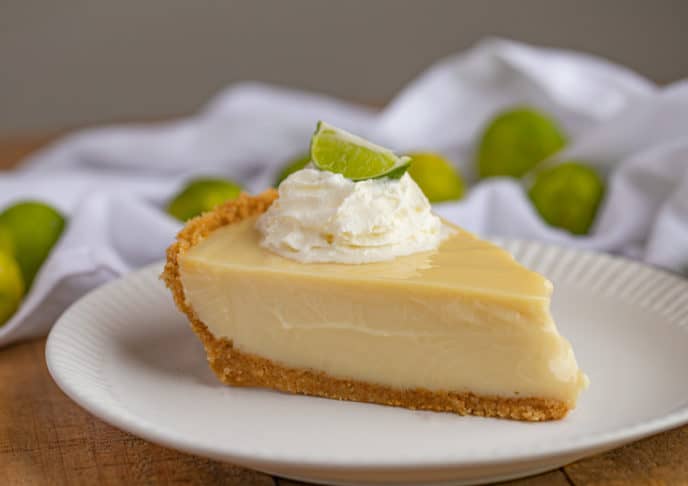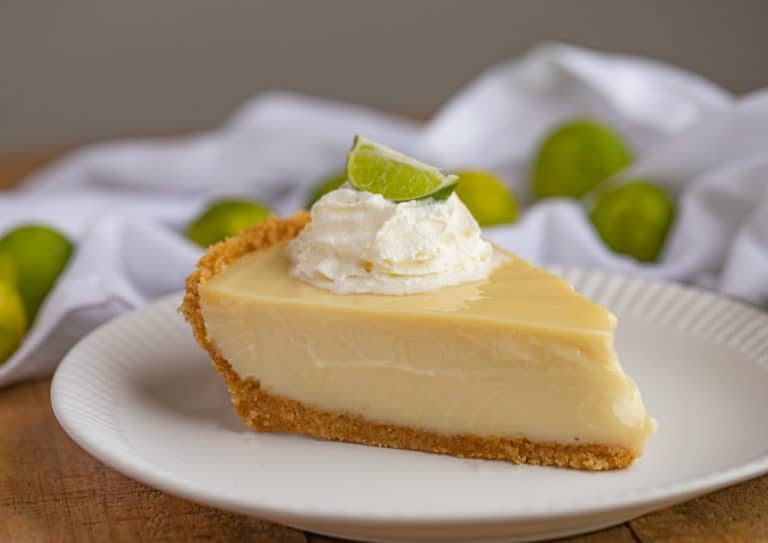 KEY LIME PIE
Easy Key Lime Pie has been a dessert I've been making since I moved into my first apartment – mostly because it is so easy to make that it is pretty much fail-proof. I've made it so many times I actually don't even reference the recipe anymore because I've made it so many times.
Lime Juice vs. Key Lime Juice
Most of the reason the recipe is so easy is the Key Lime Juice which comes from Key West, Florida. I remember the first time I was making it I went into Whole Foods and gathered about thirty key limes in a bag, weighed it and winced at the price I was about to spend.
Key Lime Pie is popular all summer long, during the holidays (especially Easter) and if you freeze wedges with a popsicle stick it can be a year round dessert your whole family will love.
Then I came across bottled Key Lime Juice which has enough in it for making the pie at least twice (and a bit left over for some great limeade) and almost every grocery store I've ever been to carries this key lime juice.
Regular limes are not a good substitute for key limes in this recipe so I do not recommend you using them. If fresh key limes are not available in your store take a leap of faith and buy the bottled juice I use. I've been using it for over 10 years and clients, family and friends have raved about this recipe being the best key lime pie recipe they've ever eaten.
You don't even need an electric mixer to make the filling, just a whisk. The only thing you may need it for is if you have some heavy cream you'd like to turn into fresh whipped cream or if you'd like to turn the recipe into a Key Lime Meringue pie and you want to beat egg whites  until stiff peaks form.
If you do make a meringue topping, lightly smooth it in a mound over the top of your key lime filling and bake for 5 additional minutes.
The pie filling takes less than 3 minutes to make and with less than 10 minutes of cook time you will spend almost no time at all making this American comfort food dessert.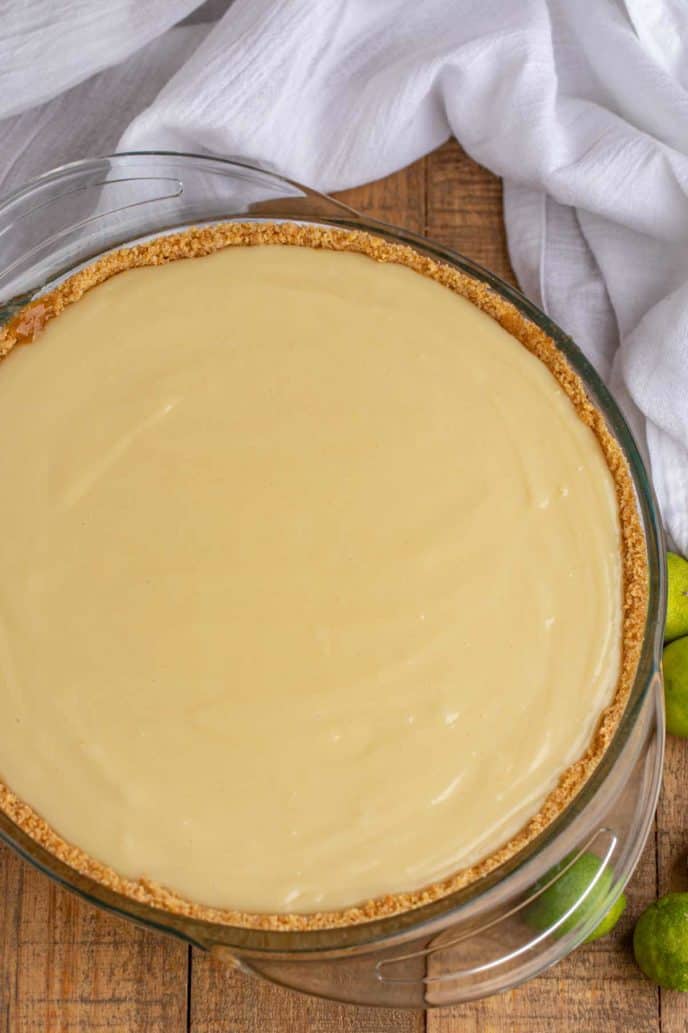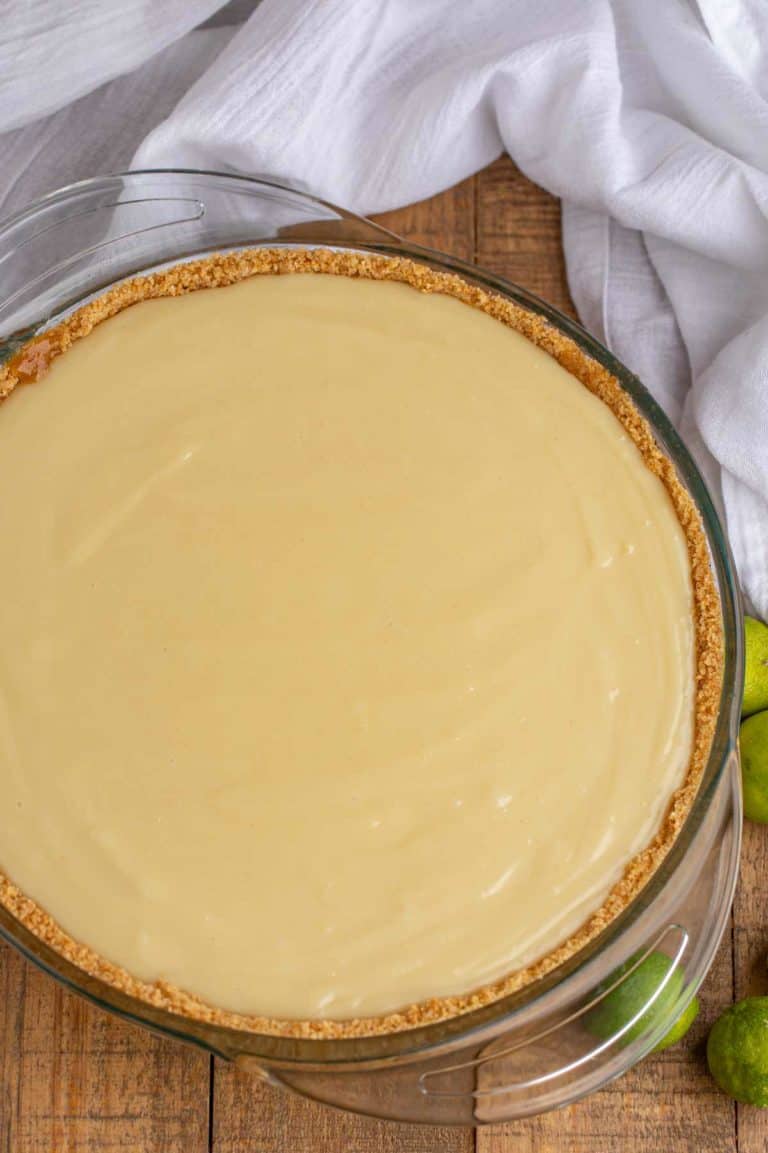 Create a free account to Save Recipes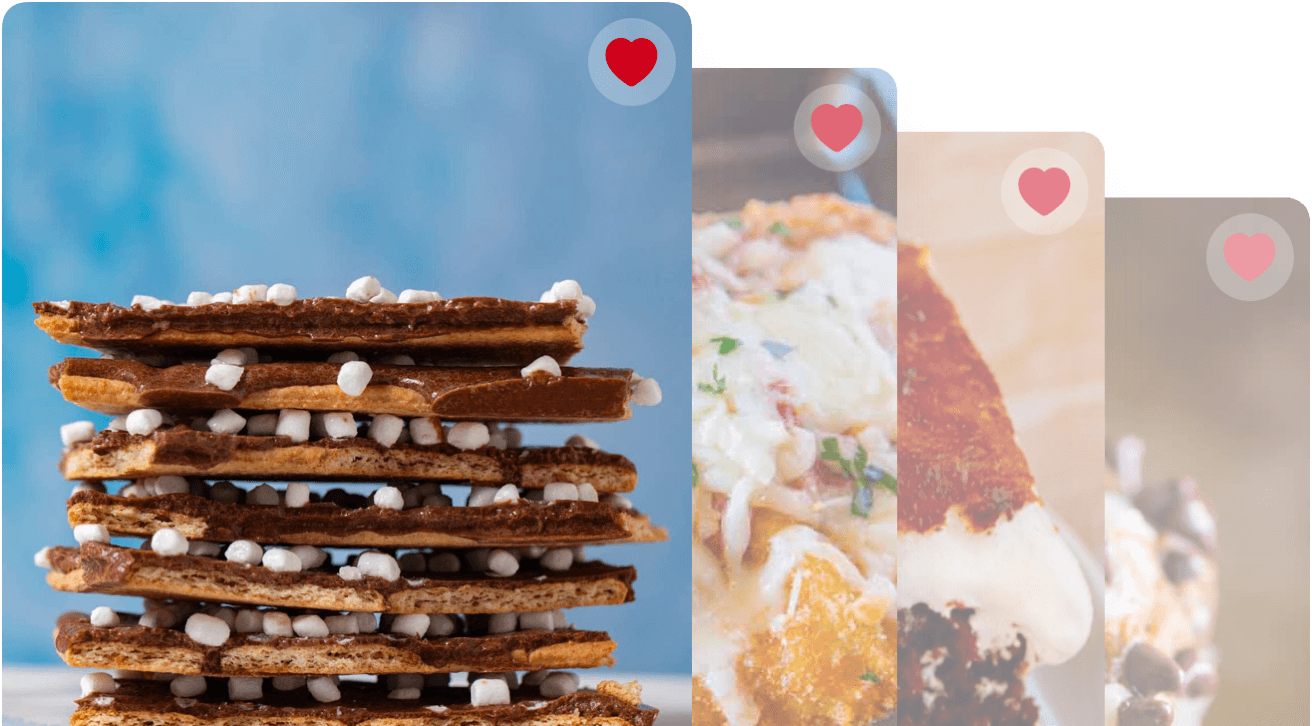 Ways to enjoy Key Lime Pie:
Make them into mini pies in muffin tins.
Cut into wedges, add a popsicle stick and freeze. Best popsicle EVER.
Dip the wedges in melted chocolate (go bittersweet!) and then freeze. Best popsicle EVER.
Top with my homemade Strawberry Shortcake Ice Cream crumb topping (all natural)
Add chopped strawberries to the top before baking.
Make it in an 8×8 square pan and cut into Key Lime Bars
The filling can also be turned into an ice cream if churned in an ice cream machine.
Key Lime Pie Troubleshooting:
The most important thing to remember about it is that the pie should not brown.
As soon as the time is up and you see the tiniest of bubbles you are done!
Using a pre-made graham cracker crust will not hold up to slicing because it doesn't contain enough melted butter, I highly recommend making your own Graham Cracker Crust.
Hand squeezing key limes will take a very long time, I used bottled key lime juice and quality is unaffected in this recipe.
Top with Easy Whipped Cream, Homemade Cool Whip or Vanilla Ice Cream.
You need just under 3 14-ounce cans of sweetened condensed milk in the recipe. You can save leftovers for sweetening coffee or any other drinks you'd add simple syrup to.
You can top the pie pan with lime wedges, lime slices or even lime zest before serving.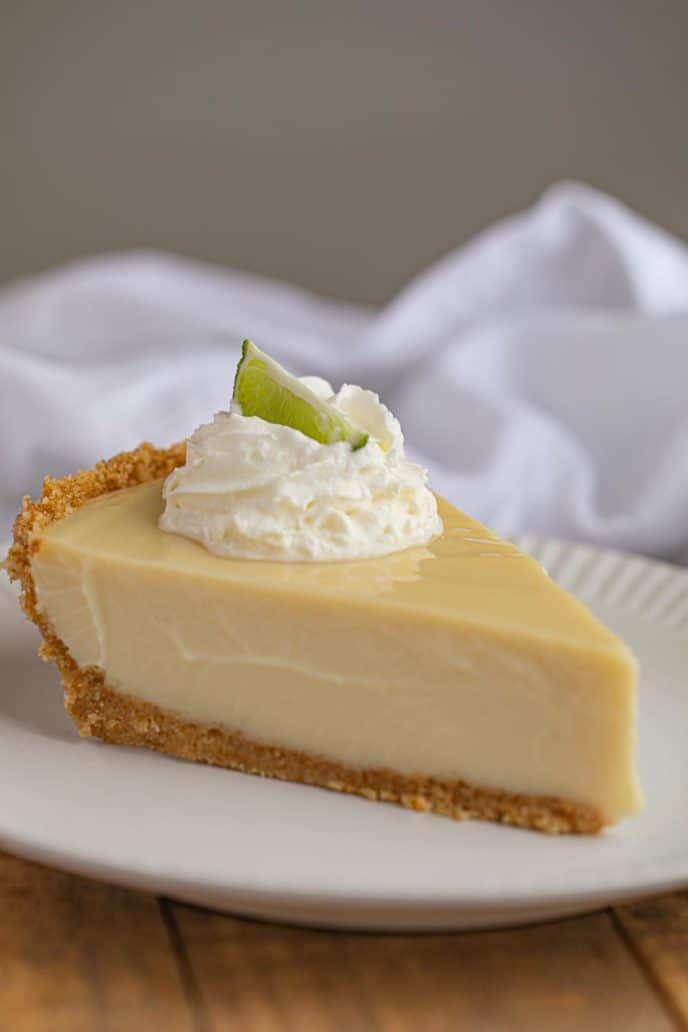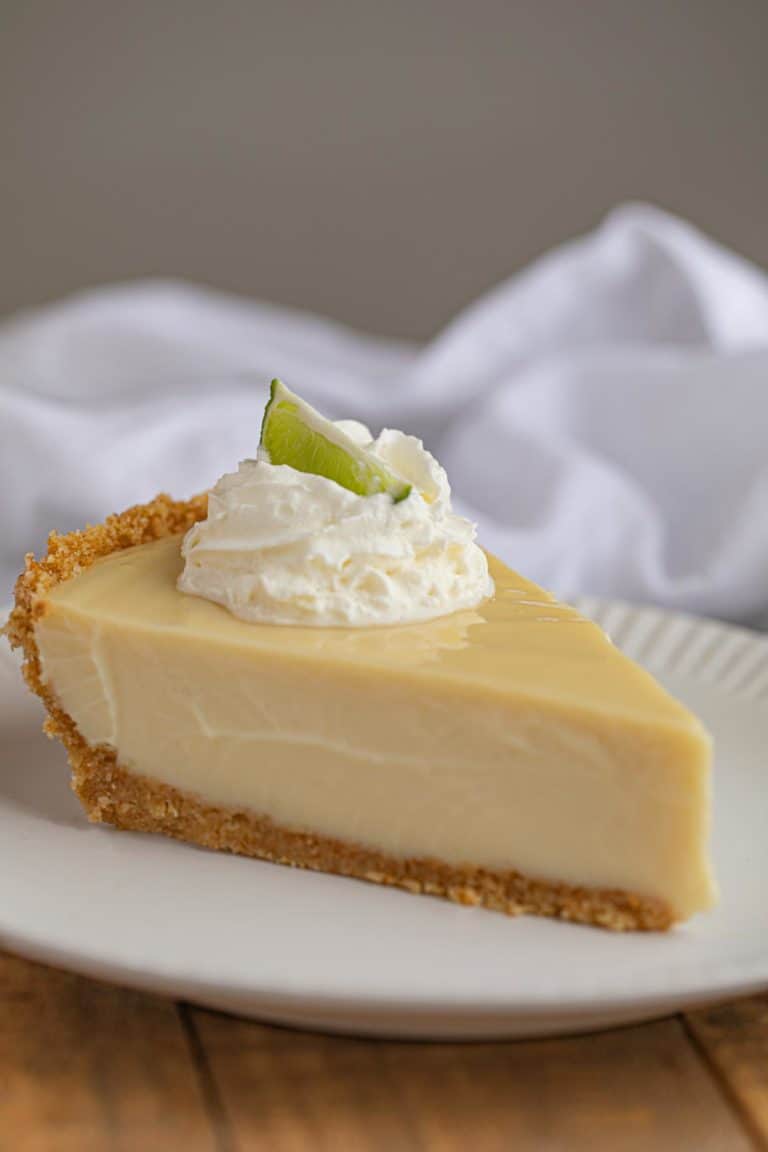 Ingredients
1 1/2

cups

graham cracker crumbs

, (one packet from a box of 3 packets)

1/3

cup

sugar

6

tablespoons

unsalted butter

, (melted)

3

cups

sweetened condensed milk

1/2

cup

sour cream

3/4

cup

key lime juice
Instructions
Preheat the oven to 375 degrees.

Mix graham cracker crumbs, sugar and butter well. Press mixture into an 8 inch pie plate.

Bake for

7 minutes

. While the crust is baking, make the filling.

In a bowl, combine condensed milk, sour cream, lime juice and add to the crust.

Put it back in the oven for

5 to 8 minutes

until you start to see the smallest of bubbles forming.

Do not let the pie brown.

Cool before serving.
Nutrition
Calories:
576
kcal
|
Carbohydrates:
85
g
|
Protein:
10
g
|
Fat:
22
g
|
Saturated Fat:
13
g
|
Cholesterol:
69
mg
|
Sodium:
336
mg
|
Potassium:
500
mg
|
Sugar:
75
g
|
Vitamin A:
670
IU
|
Vitamin C:
9.9
mg
|
Calcium:
360
mg
|
Iron:
0.9
mg