Easy Key Lime Pie
Easy Key Lime Pie with just six ingredients in 15 minutes. A perfect summer dessert thats sweet, tart and buttery!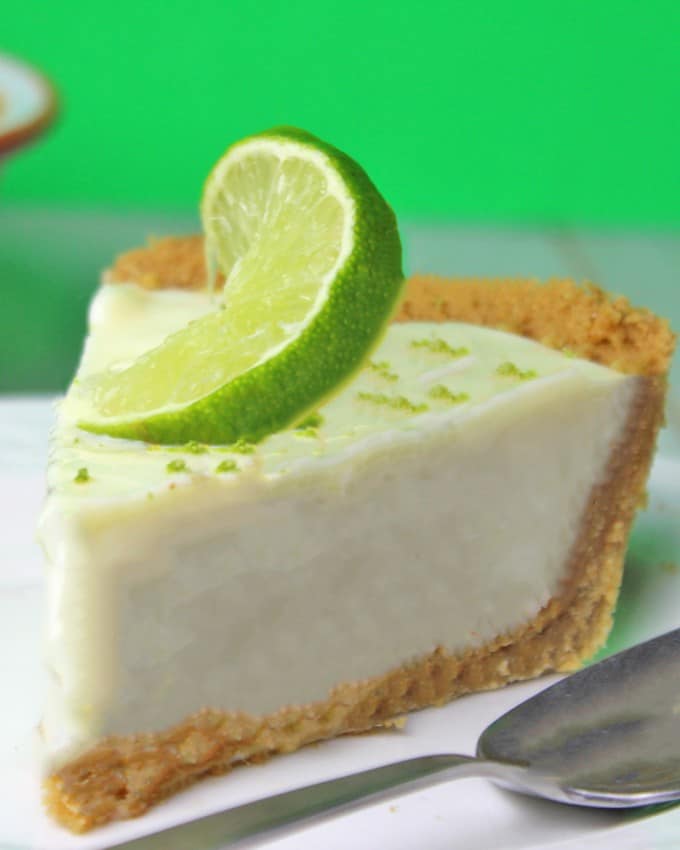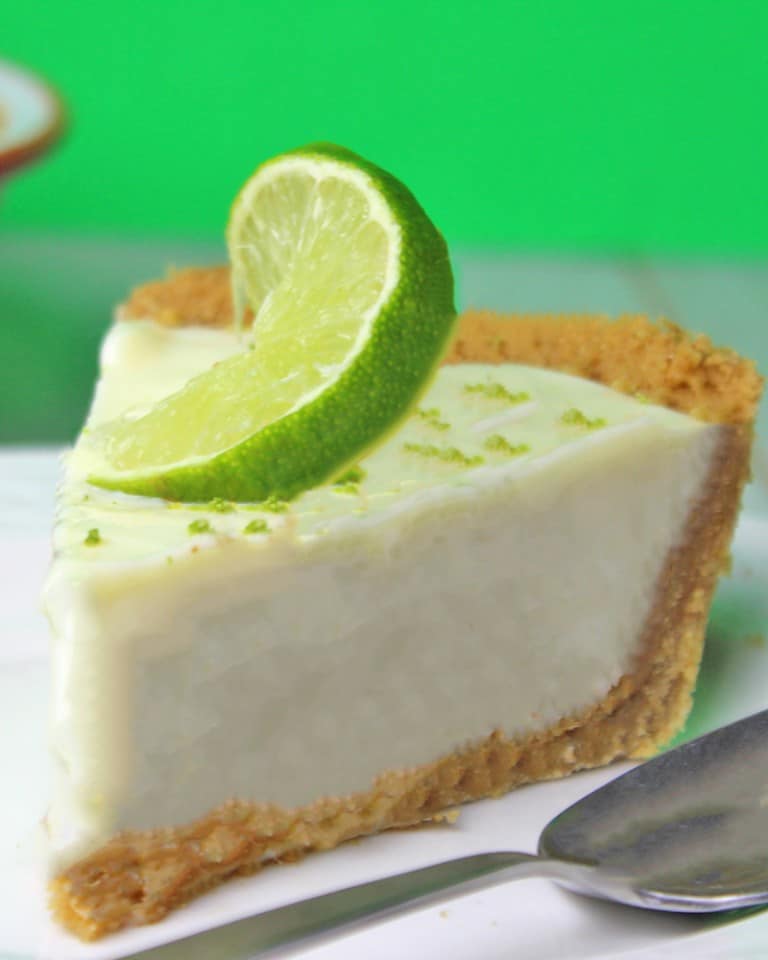 Easy Key Lime Pie has been a dessert I've been making since I moved into my first apartment – mostly because it is so easy to make that it is pretty much fail-proof. I've made it so many times I actually don't even reference the recipe anymore because I've made it so many times.
Most of the reason the recipe is so easy is the Key Lime Juice. I remember the first time I was making it I went into Whole Foods and gathered about thirty key limes in a bag, weighed it and winced at the price I was about to spend. Then I came across bottled Key Lime Juice which has enough in it for making the pie at least twice (and a bit left over for some great limeade).
MY OTHER RECIPES
There are some fun easy ways to customize this recipe
Make them into mini pies in muffin tins.
Cut into wedges, add a popsicle stick and freeze. Best popsicle EVER.
Dip the wedges in melted chocolate (go bittersweet!) and then freeze. Best popsicle EVER.
Top with my homemade Strawberry Shortcake Ice Cream crumb topping (all natural)
Add chopped strawberries to the top before baking.
Make it in an 8×8 square pan and cut into 9 pieces for a Key Lime Bar
Any way you decide to make it the only thing to remember about it is that the pie should not brown. As soon as the time is up and you see the tiniest of bubbles you are done! As it cools it will take shape. If you brown the top of the pie you're going to get a very tough/leathery texture that will ruin the silky filling of this pie.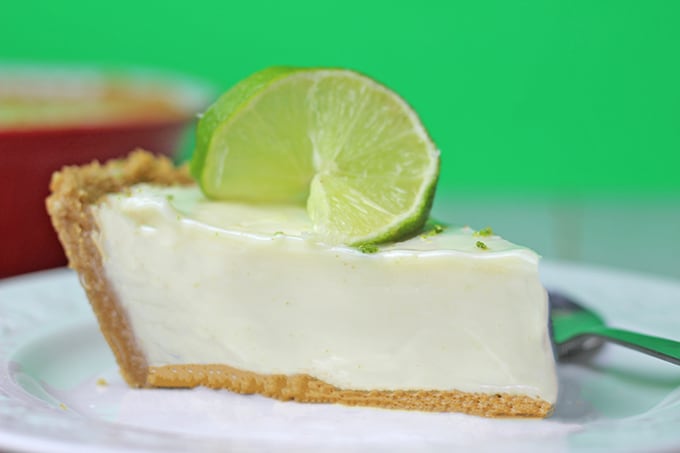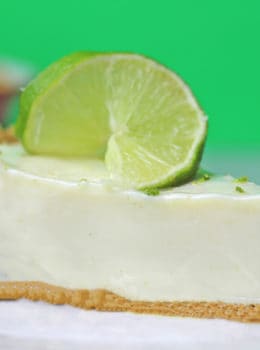 Easy Key Lime Pie
Easy Key Lime Pie with just six ingredients in 15 minutes. A perfect summer dessert thats sweet, tart and buttery!
Prep Time 5 minutes
Cook Time 15 minutes
Total Time 20 minutes
Ingredients
1 1/2 cups finely ground graham cracker crumbs (one packet from a box of 3 packets)
1/3 cup white sugar
6 tablespoons butter (melted)
3 cups sweetened condensed milk
1/2 cup sour cream
3/4 cup key lime juice
lime zest/wedges optional
Instructions
Preheat the oven to 375 degrees.

Mix graham cracker crumbs, sugar and butter well. Press mixture into an 8 inch pie plate.

Bake for 7 minutes. While the crust is baking, make the filling.

In a bowl, combine condensed milk, sour cream, lime juice and add to the crust.

Put it back in the oven for 5 to 8 minutes until you start to see the smallest of bubbles forming.

Do not let the pie brown.

Cool before serving.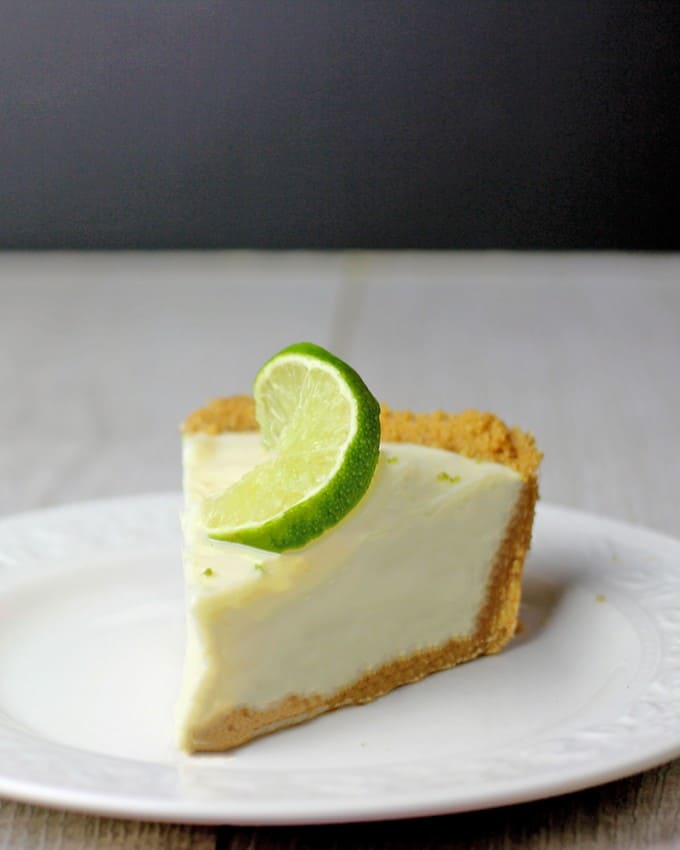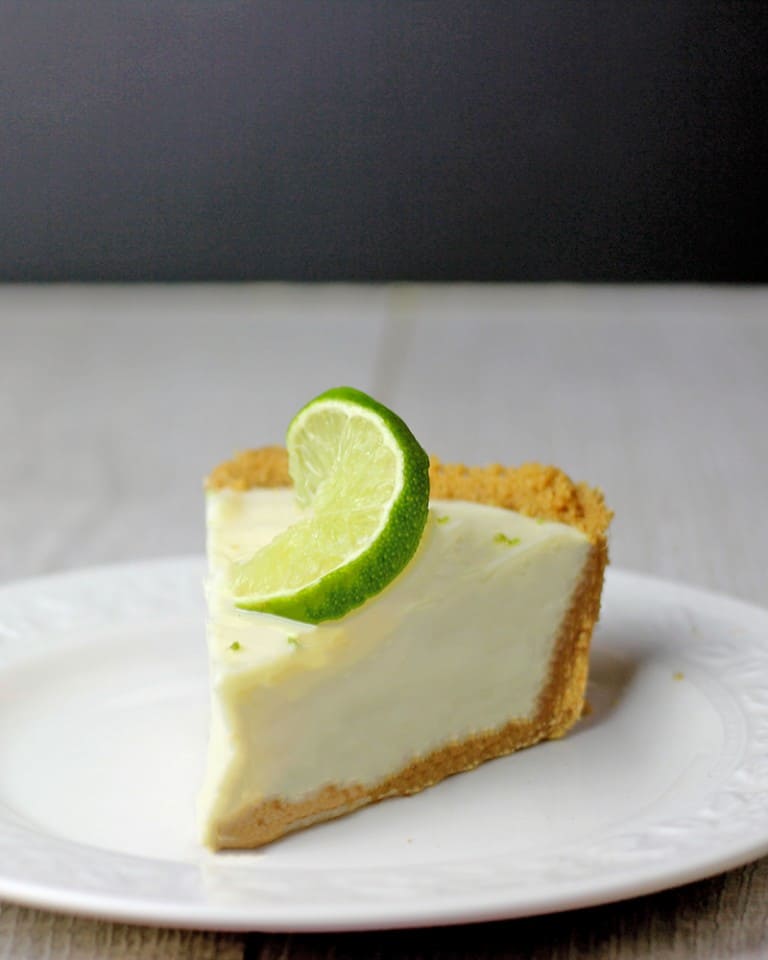 Dinner, then Dessert, Inc. owns the copyright on all images and text and does not allow for its original recipes and pictures to be reproduced anywhere other than at this site unless authorization is given. If you enjoyed the recipe and would like to publish it on your own site, please re-write it in your own words, and link back to my site and recipe page. Read my disclosure and copyright policy. This post may contain affiliate links.