Ice Cream Bonbons are the perfect homemade frozen treats with rich, creamy ice cream centers inside chocolate coating.
Chocolate-covered ice cream balls are the most simple and adorable Dessert Recipe ever! For more frozen treats, try our Frozen Mud Pie and Easy Ice Cream Cakes.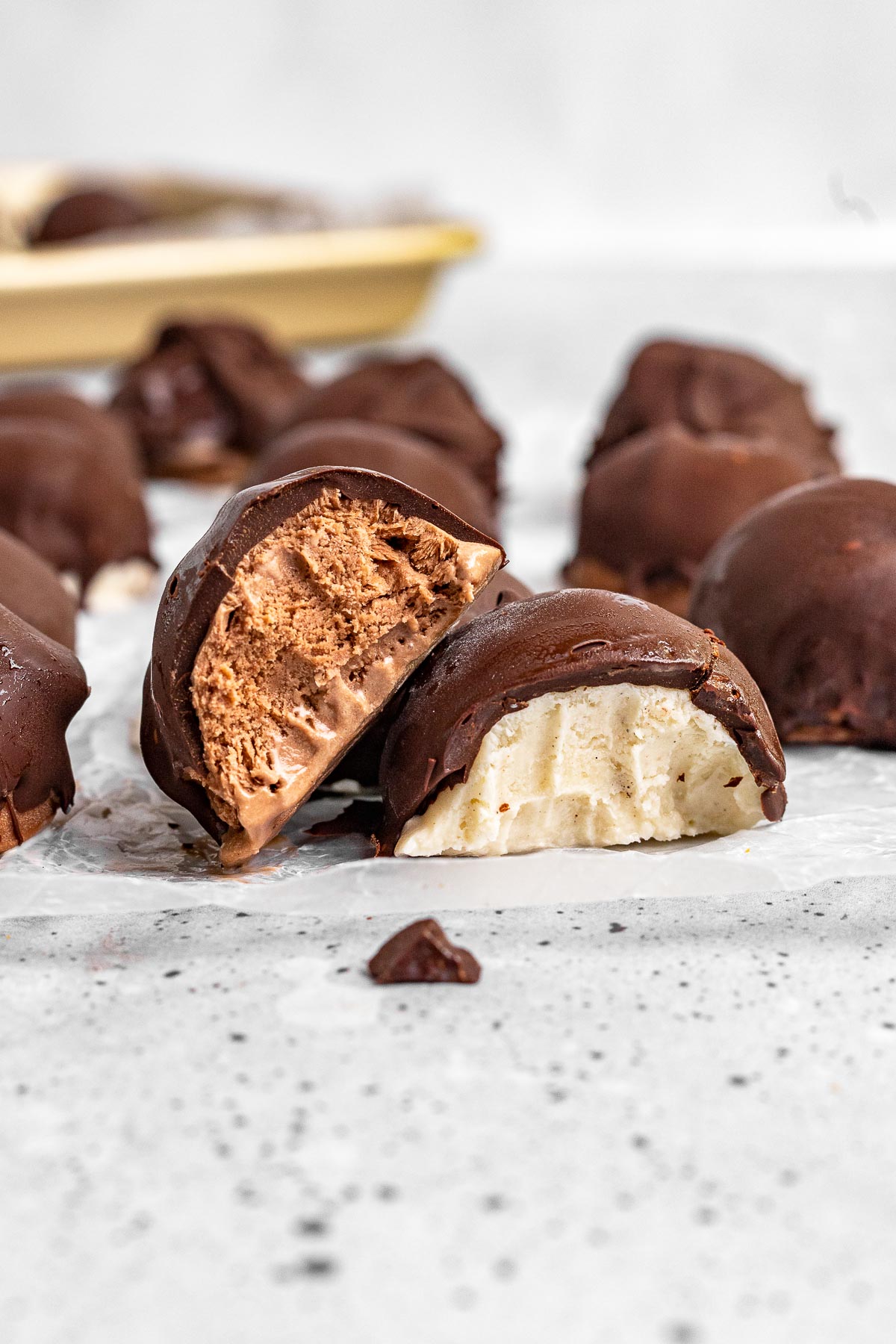 This delicious recipe is perfect for a fun and easy treat to serve a big group. Make the Ice Cream Bonbons a few hours before your next party, and leave them in your freezer until you're ready to serve. Then you can stack the impressive frozen ice cream balls up in a tower on your favorite serving bowl, and bring them out.
If you're worried the ice cream filling will melt, you can always bring out smaller amounts of the treats at a time. But, in my experience, they go fast. So, if you have a reasonably large group, the Ice Cream Bonbons will get gobbled up before they ever have the chance to melt.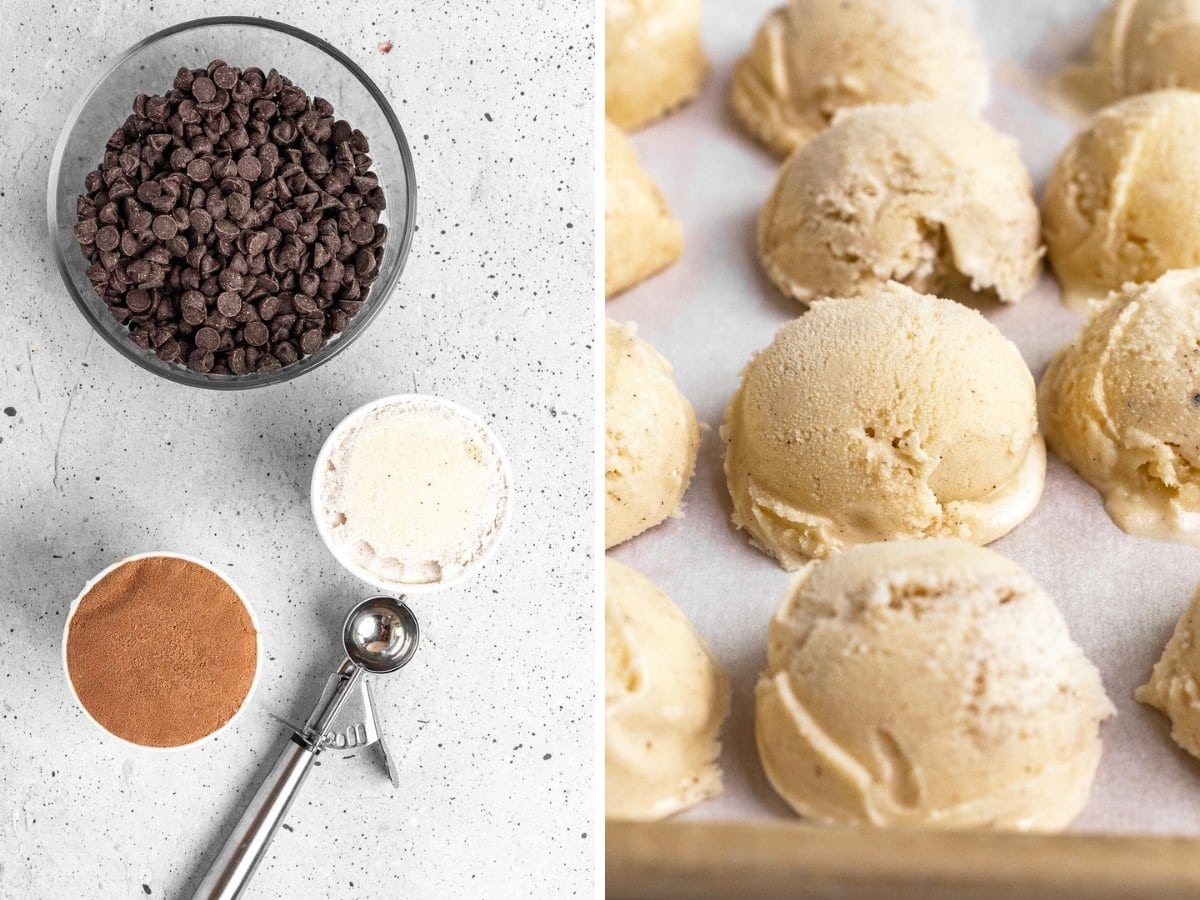 The creamy chocolate treats are a favorite for adults and kids alike. Plus, you'll love this recipe double because of how it tastes and how easy it is to make. All you have to do is get a pint of vanilla and chocolate ice cream. Then freeze them into 1-inch balls before you add the chocolate coating. If you want to make the ice cream exceptionally gourmet, you could make Homemade Vanilla and Chocolate Ice Cream instead of buying them at the store.
What is a bonbon?
A bonbon refers to a chocolate candy with some kind of sweet or liqueur filling. In this case, the filling happens to be dreamy, creamy ice cream! What could be better?
The word "bonbon" comes from France, where it means candy. Initially, the French treats came about in the seventeenth century, and the delicacy was quick to spread across the rest of Europe in the eighteenth century.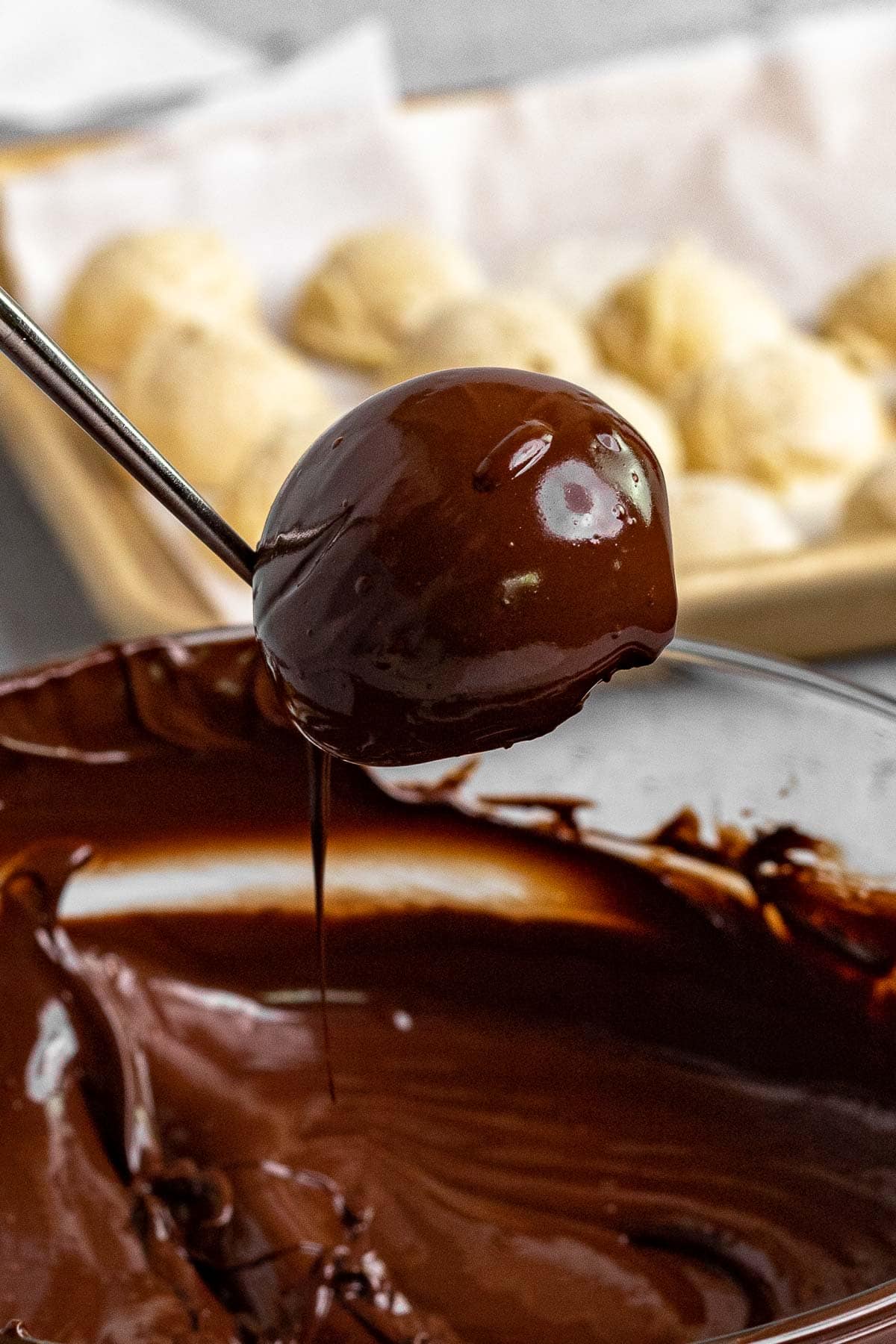 ICE CREAM TREATS
KEY INGREDIENTS
Ice Cream: You only need 3 easy ingredients for this recipe. The first two are the ice cream fillings. We used half chocolate and half vanilla ice cream to have some variety in the bonbon's flavor.

Chocolate chips: Apart from the ice cream, all you need are chocolate chips. Melted dark chocolate gives the ice cream filling a rich, dark coating that hardens nicely into a shell.
TIPS
Prep time: Take out two baking pans and line each sheet with parchment paper.

Ice cream balls: Use an ice cream scoop or melon baller spoon chocolate and then vanilla ice cream into balls. Then place each of them on a parchment-lined cookie sheet. Put trays in the freezer for 1 hour. Then take them out and quickly roll the balls into smooth, even circles. Then place them back on the cookie sheet and return to the freezer for another 30 minutes.

Chocolate coating: Towards the end of the freezer time, add dark chocolate chips to a heatproof bowl. Then melt them in the microwave in 30-second increments until smooth. You can also use a double boiler to melt the bowl of chocolate. Take the ice cream balls from the freezer and use a fork or another chocolate dipping tool to coat them.

Finish: Let any excess chocolate drip off of each Ice Cream Bonbon. Then put them back on the baking sheets to freeze until chocolate hardens. It should only take about 20 minutes.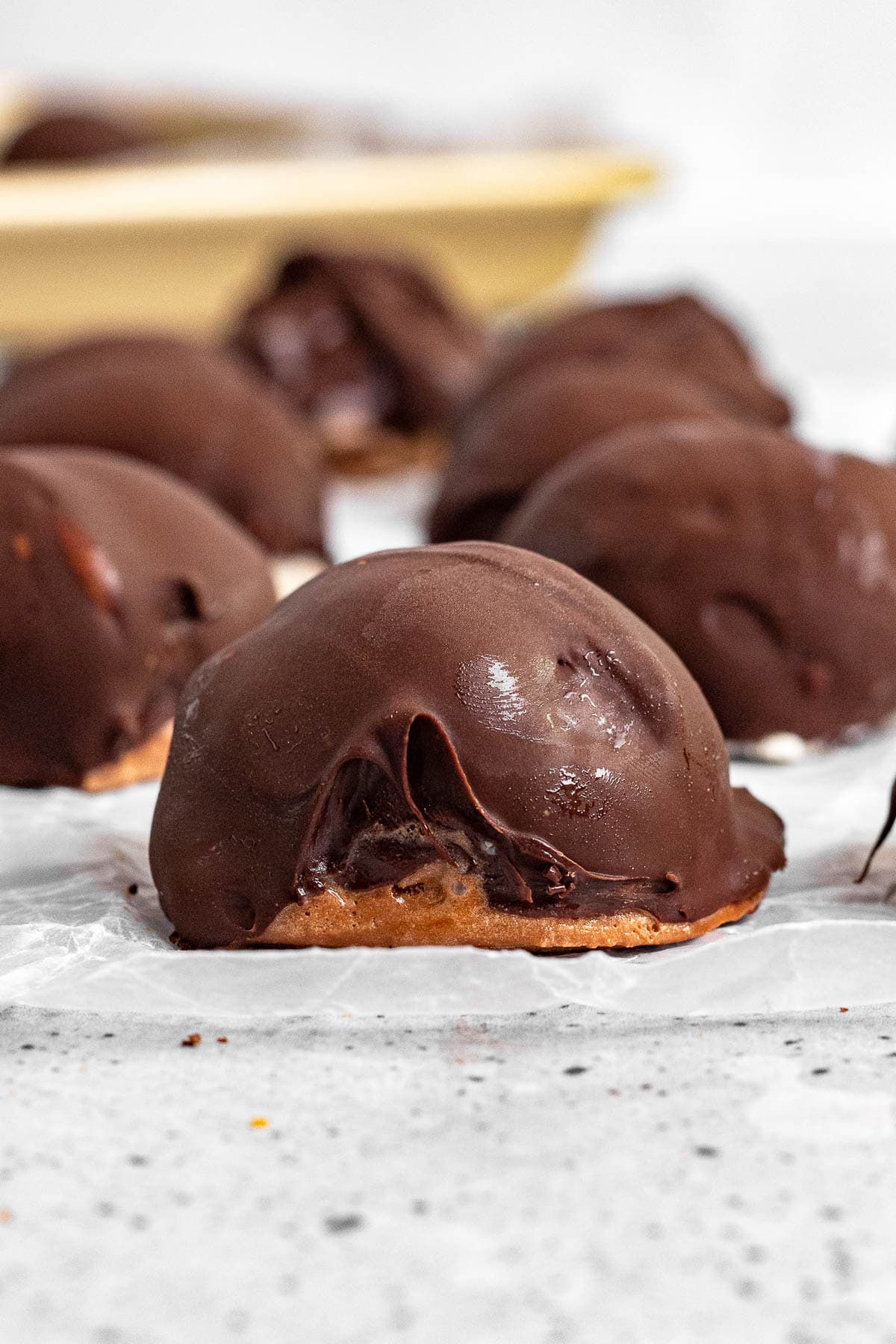 Create a free account to Save Recipes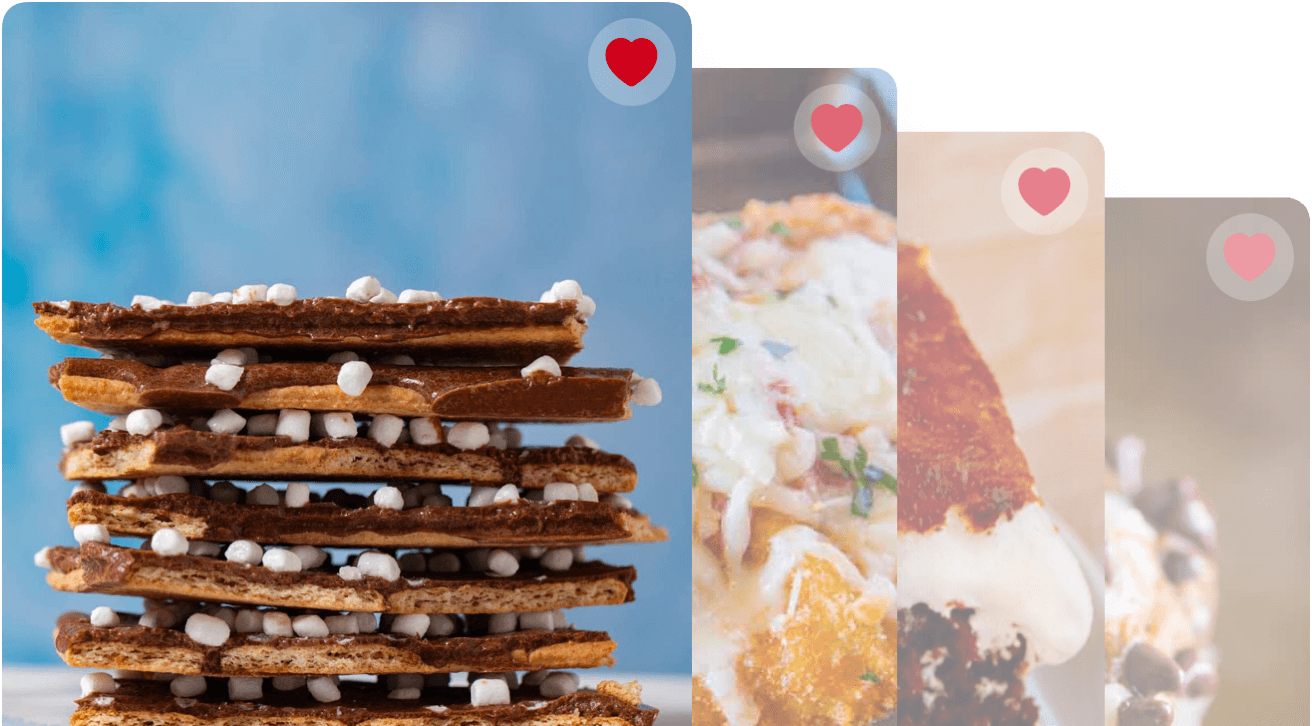 VARIATIONS
Ice cream: Since you only need a simple ice cream filling for this recipe, you can replace the chocolate and vanilla with any other favorite flavor. Strawberry, coffee, Rocky Road, mint chocolate chip, or many other flavors of ice cream would taste amazing as the bonbon filling.
Chocolate: You can also try different kinds of chocolate for the coating. Milk chocolate, semisweet, or white chocolate would all make excellent options. If you opt for white chocolate, you can also add a few drops of food coloring to give the Ice Cream Bonbons a colorful coating.
Chocolate peanut butter coating: You can use half chocolate chips and half peanut butter chips to give the ice cream balls delicious chocolate and peanut butter coating. Melt the two kinds of chips, and swirl them together until smooth. Then dip the ice cream balls in the mixture and freeze as usual.
Toppings: You can also add different kinds of decorative coatings to the outside of the candied ice cream. When the chocolate is still melty, dip the bonbons in a bowl of sprinkles, sanding sugar, sea salt, flaked coconut, or crushed chocolate sandwich cookies. Or, if you're serving Ice Cream Bonbons for the holidays, dip them in crushed peppermint. Just make sure you work fast so that the ice cream doesn't melt before adding the topping.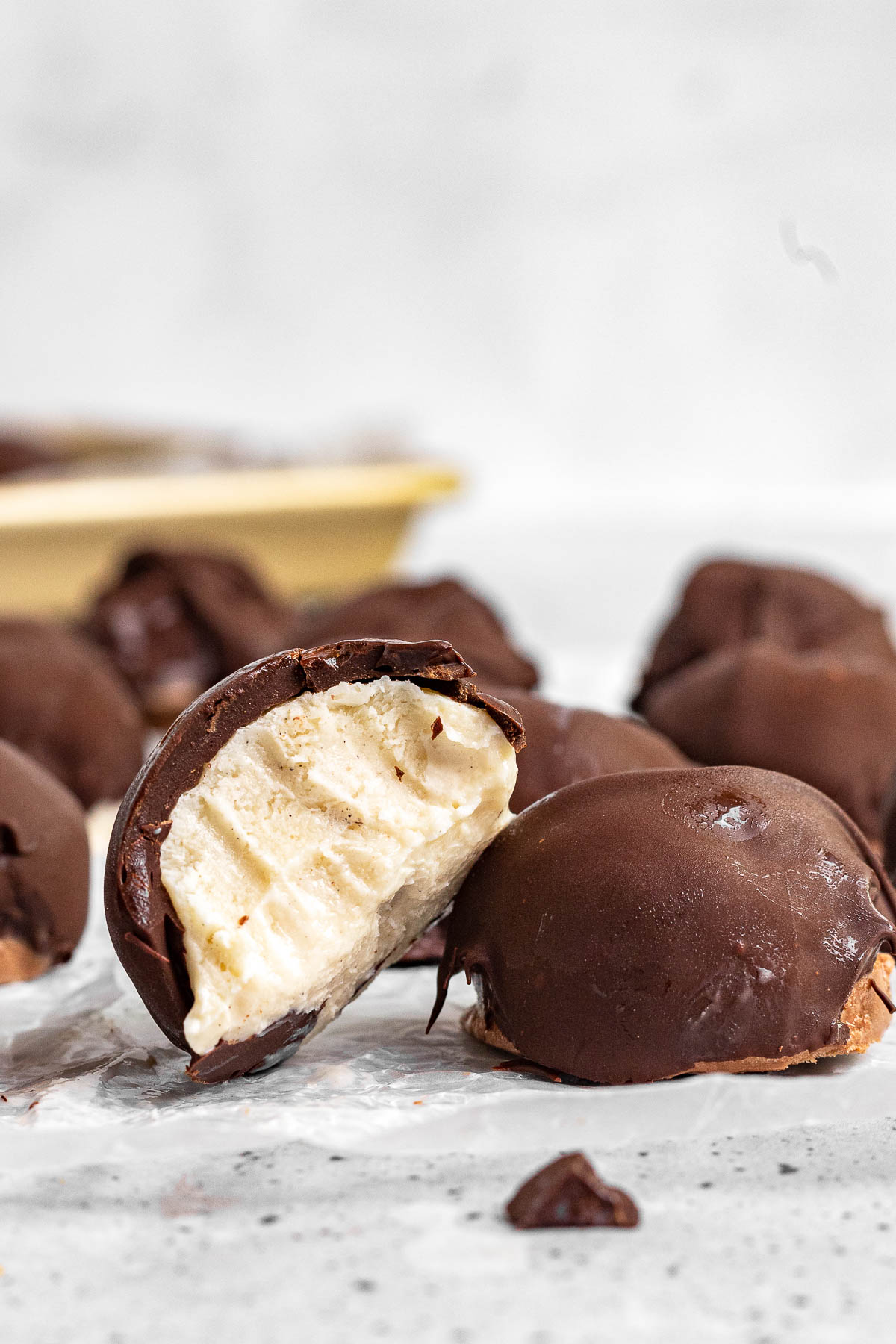 CHOCOLATE TREATS
HOW TO STORE
Serve: Make sure you freeze bonbons for at least 20 minutes before serving so that the chocolate has time to harden. Eat the bonbons soon after taking them out of the freezer before they melt.

Store:

You can also store the Ice Cream Bonbons in gallon-sized zip lock bags or another large freezer container. To ensure they aren't too hard, you may want to take the bonbons out of the freezer a few minutes before serving again.


Instructions
Line two baking sheets with parchment paper.

Scoop 1" balls of ice cream onto the trays and freeze for 1 hour.

Roll the balls quickly and re-freeze for

30 minutes

.

Add chocolate chips to a large microwave safe bowl in

30 second

increments until smooth.

With a fork or a chocolate dipping tool, dip the frozen solid ice cream balls in the melted chocolate.

Drip excess chocolate from the ice cream and place on baking sheet and freeze for

20 minutes

.
Nutrition
Calories:
154
kcal
|
Carbohydrates:
17
g
|
Protein:
2
g
|
Fat:
9
g
|
Saturated Fat:
7
g
|
Polyunsaturated Fat:
1
g
|
Monounsaturated Fat:
1
g
|
Cholesterol:
12
mg
|
Sodium:
41
mg
|
Potassium:
173
mg
|
Fiber:
1
g
|
Sugar:
13
g
|
Vitamin A:
125
IU
|
Vitamin C:
1
mg
|
Calcium:
86
mg
|
Iron:
1
mg