In-n-Out Cheeseburger Sloppy Joes have all the beefy, cheesy flavor of the California classic without the drive-thru lines. Comes with Special Sauce recipe!
Some of Dinner, then Dessert's most popular Copycat Recipes are for favorite burgers and drive-thru dinners. If you love reimagined fast food, you gotta check out Big Mac Sloppy Joes next!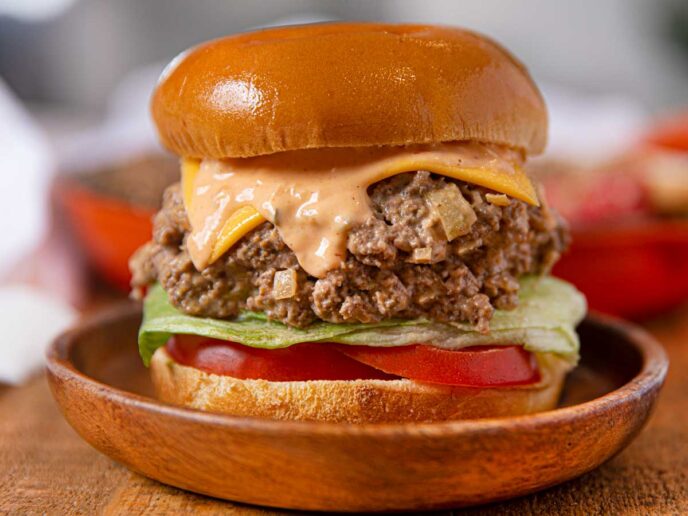 IN-N-OUT CHEESEBURGER SLOPPY JOES
In-N-Out Burger wasn't lying when they coined the catchphrase, "That's what a hamburger's all about". Their beefy, cheesy burgers with layers of fresh ingredients are the California Gold Standard of a quality drive-thru burger.
Have you ever been to an In-N-Out where the lines aren't to the door? And forget about the drive-thru unless you have a great podcast or book to listen to (and possibly a snack). It's not that they are slow, they have perfected fast food efficiency. They are just that good (and their following is that strong)!
It doesn't matter what time you go to In-N-Out or what location, when you finally get through that line and your order is called, you are greeted with a consistently delicious and fresh burger. And if you go, make sure to try a burger Animal Style so you are getting your burger smothered in caramelized onions, cheese, and that amazing Special Sauce.
You can make their Special Sauce at home to have on hand at home for whenever a craving hits. This recipe uses the Special Sauce to add that special flavor in Sloppy Joes, one of the most popular categories of recipes on the site.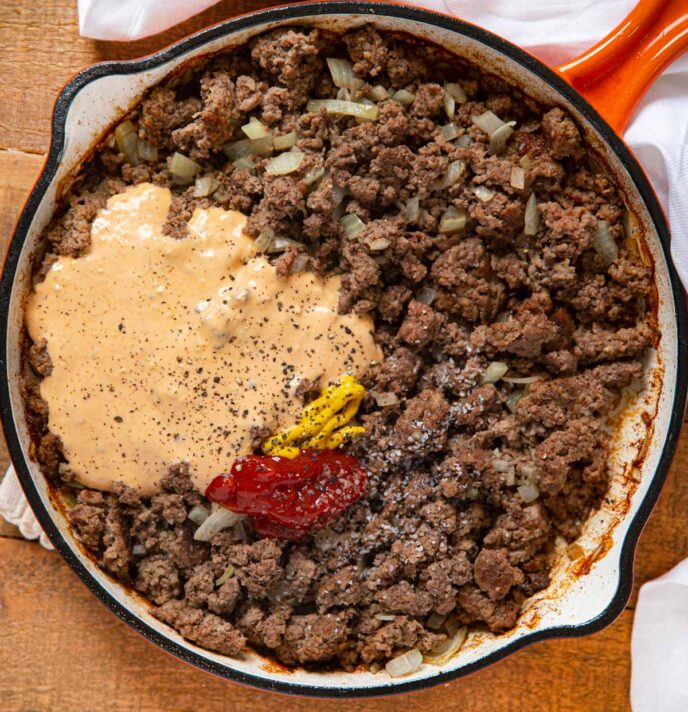 These In-N-Out Cheeseburger Sloppy Joes are so mouthwateringly good, and so messy in all the best ways. You'll want to serve some French Fries on the side to sop up all the meat and cheese and sauce so you don't miss a single bite of this delicious recipe! If you just can't get enough, serve them as a Double-Double and insert a bottom bun half midway and give yourself an extra scoop of filling.
Stacking order from the bottom up:
Add the reserved sauce to each half of the bun.
Bottom Bun
Sauce
4 pickle chips
Tomato
Lettuce
Meat
Cheese Slice
Lettuce
Sauce
Top Bun
MORE DELICIOUS SLOPPY JOES RECIPES
HOW TO MAKE IN-N-OUT CHEESEBURGER SLOPPY JOES
Brown the Meat: Break up the ground beef into small crumbles by stirring frequently while cooking.
Add the Seasonings: Keep stirring occasionally after you add your sauce ingredients so it doesn't stick to the bottom of the pan.
Assemble: Toast your buns if you prefer before scooping a big spoonful of Sloppy Joe mix onto the bottom bun and covering with the other bun half.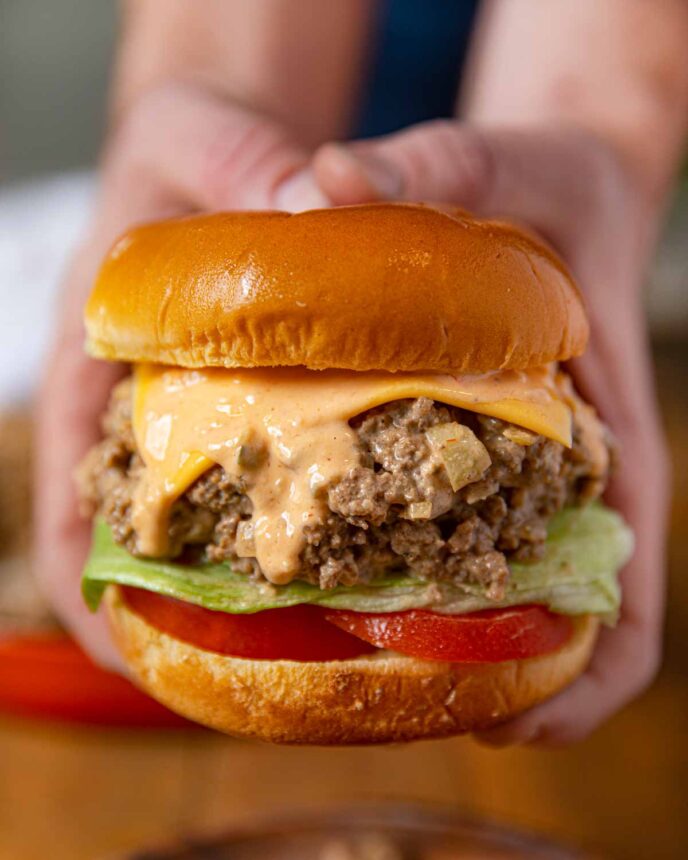 Create a free account to Save Recipes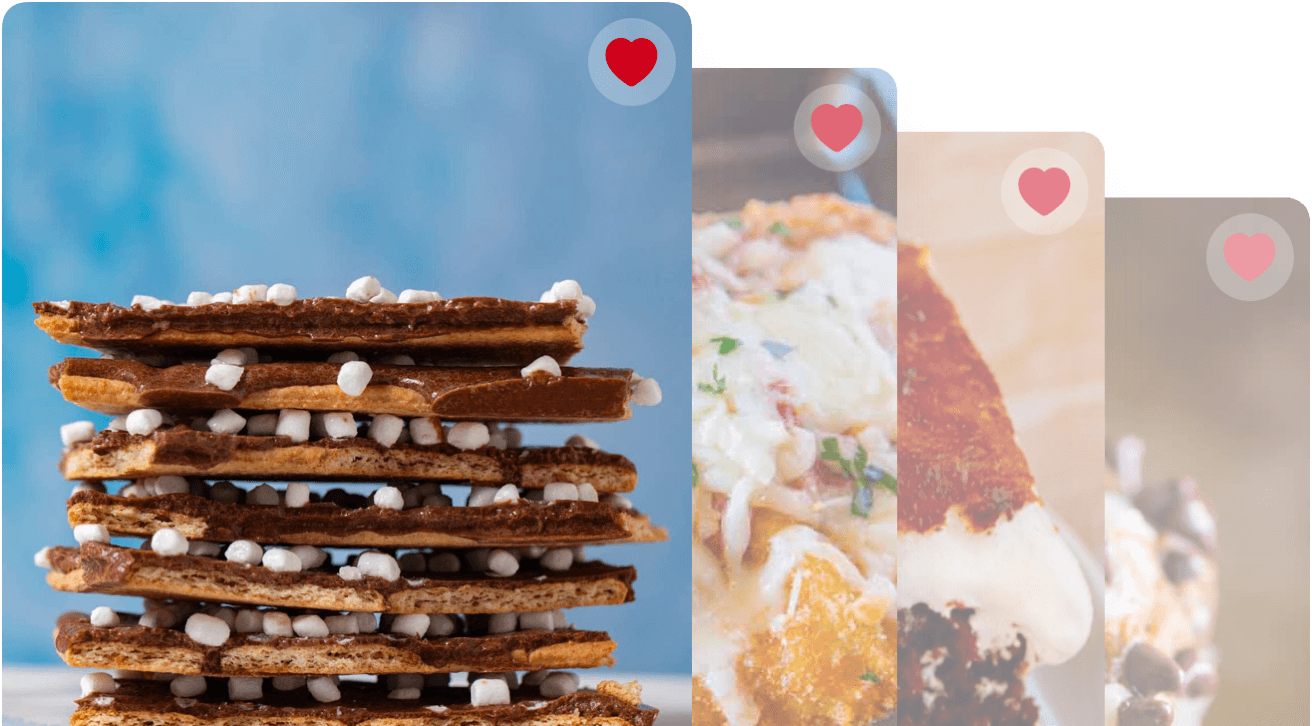 VARIATIONS ON IN-N-OUT SLOPPY JOES
Casserole: Make this into an In-N-Out Cheeseburger Casserole by following out instructions in Cheeseburger Casserole, substituting the meat mixture and sauce for the ones in the recipe below.
Monkey Style: Are you ready to go happily into a food coma? Turn these into a secret menu favorite – Monkey Style. Top your In-N-Out Sloppy Joes with Animal Style Fries and consider yourself inducted into the In-N-Out Expert Club.
Protein Style: If you are going low carb, or just want to take a break from buns, serve your Sloppy Joe mix over some iceberg lettuce and use some extra sauce as dressing.
HOW TO MAKE ANIMAL STYLE CARAMELIZED ONIONS
Ingredients: 1 tablespoon vegetable oil, 1 large yellow onion, finely chopped, ½ teaspoon salt, and ¼ cup water.
Heat oil in a large cast iron skillet over medium-low heat.
Add onion and ½ teaspoon salt and cover.
Cook, stirring occasionally, until golden and soft, about 30 minutes. (If onions are browning too quickly, lower heat)
Uncover and increase the heat to medium-high.
Cook, stirring often, until caramelized, about 8 minutes.
Deglaze by adding ¼ cup water to skillet and scraping up any browned bits from the bottom of the pan.
Simmer, stirring, until the water evaporates, about 2 minutes.
Store up to 3 days in an airtight container.
MORE EASY CHEESEBURGER RECIPES
HOW TO STORE IN-N-OUT CHEESEBURGER SLOPPY JOES
Serve: These can be kept at room temperature for up to 2 hours.
Store: Transfer your cooled Sloppy Joe mix to an air tight container and store for up to 3 days in the fridge.
Freeze: Leftovers can be frozen for up to 3 months. Cool completely before storing in a sealed container.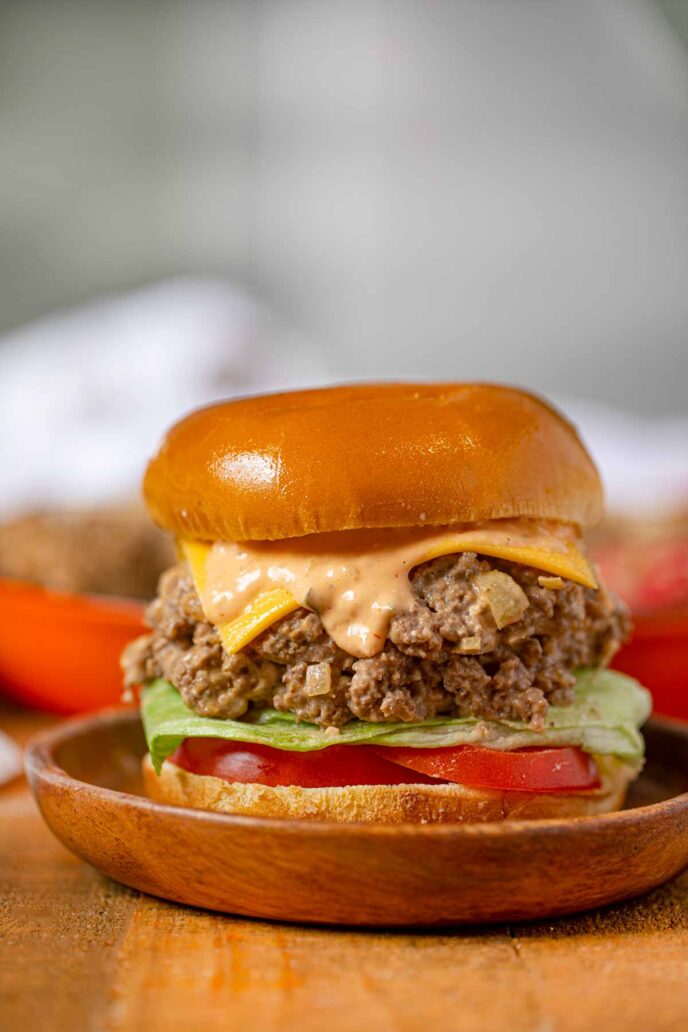 Ingredients
In-N-Out Cheeseburger Sloppy Joes
1

pounds

ground beef

, 85/15

1

tablespoon

unsalted butter

1

yellow onion

, finely chopped

1/2

teaspoon

kosher salt

1/4

teaspoon

coarse ground black pepper
Secret Spread Sauce Recipe
2/3

cup

mayonnaise

1/4

cup

ketchup

3

tablespoons

sweet relish

1 1/2

teaspoons

sugar

1 1/2

teaspoons

white vinegar
Instructions
Brown your ground beef halfway in your large skillet with the butter, then add in the chopped onions, salt and pepper.

Mix the secret spread ingredients in a medium bowl and stir well.

Add ¾ cup of the secret sauce to the pan and stir well to combine (reserve the rest for your buns).

Cook 1 additional minute then serve on sesame hamburger bun (stacking order in notes below).
Notes
Stacking order from the?bottom up:
Add the reserved sauce to each half of the bun.
Bottom Bun
Sauce
4 pickle chips
Tomato
Lettuce
Meat
Cheese Slice
Lettuce
Sauce
Top Bun
Nutrition
Calories:
407
kcal
|
Carbohydrates:
15
g
|
Protein:
22
g
|
Fat:
28
g
|
Saturated Fat:
10
g
|
Cholesterol:
91
mg
|
Sodium:
873
mg
|
Potassium:
433
mg
|
Fiber:
1
g
|
Sugar:
11
g
|
Vitamin A:
328
IU
|
Vitamin C:
3
mg
|
Calcium:
23
mg
|
Iron:
3
mg