Key West Lime Chicken is an Island favorite, made with soy sauce, honey, lime juice, chicken thighs, and garlic.
If you liked some of my other chicken recipes, like Easy Chicken Parmesan, Chicken Katsu, and 20 Minute Chicken Fajitas, this is another delicious dinner for you to try out. Key West Lime Chicken is great for BBQs and potlucks, and it also keeps really well so you can make it in advance and reheat it for a quick weeknight dinner.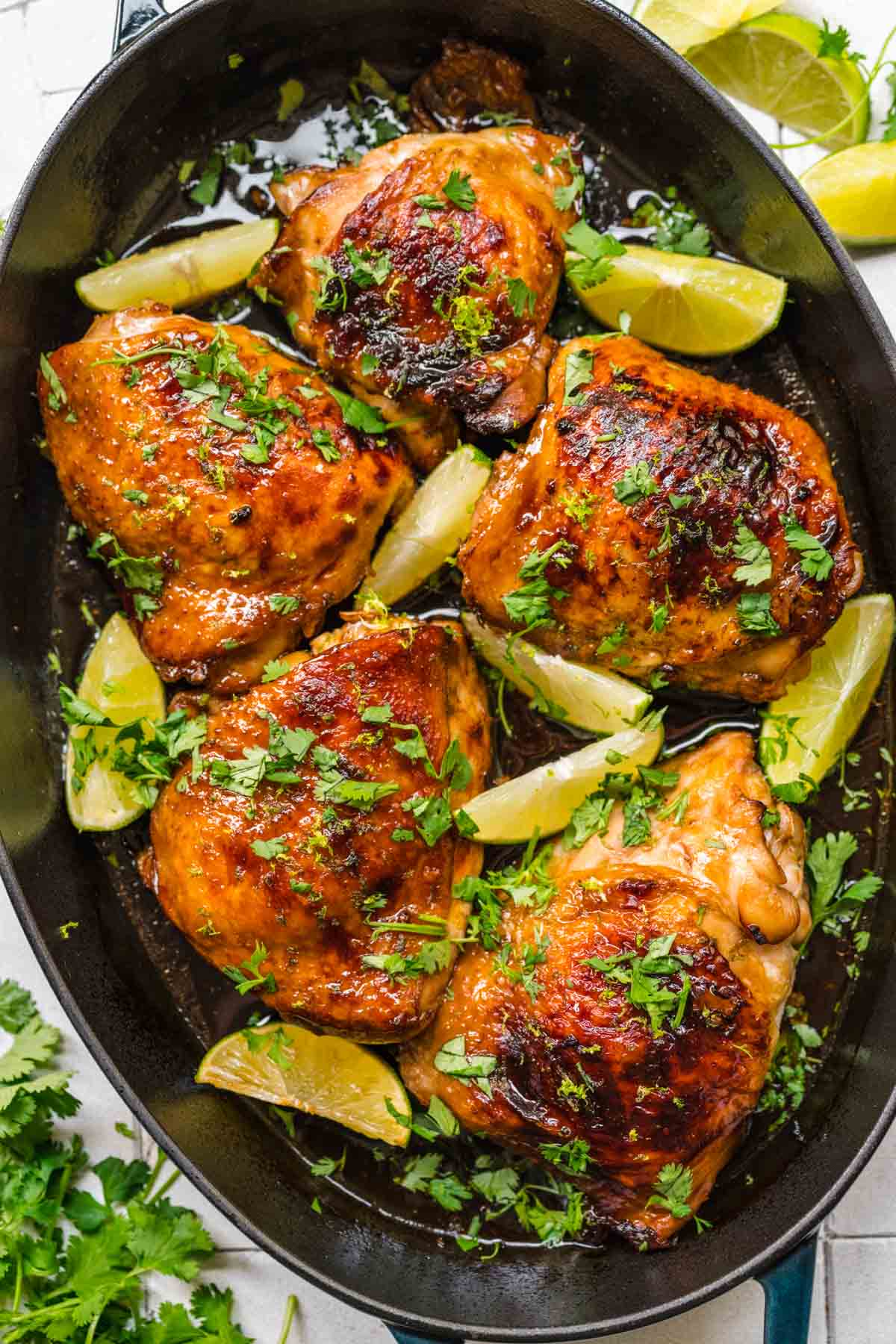 Key West Lime Chicken is a delicious dish from the Florida Keys that is loaded with flavor and really simple to make. Best of all, it is low carb, gluten free, and uses ingredients with anti-inflammatory properties, like honey and citric acid.
Key Lime Chicken is best if you marinate for thirty minutes before cooking, but you can leave it a little longer to let the lime juice and salt tenderize the meat. The cook time is fairly short once the meat is done marinating, which gives you enough time to make a side dish but not so much time that you have to spend all afternoon on it. The marinated chicken doesn't take long to cook through, but you should always check the temperature before you serve it up to make sure it isn't raw in the middle.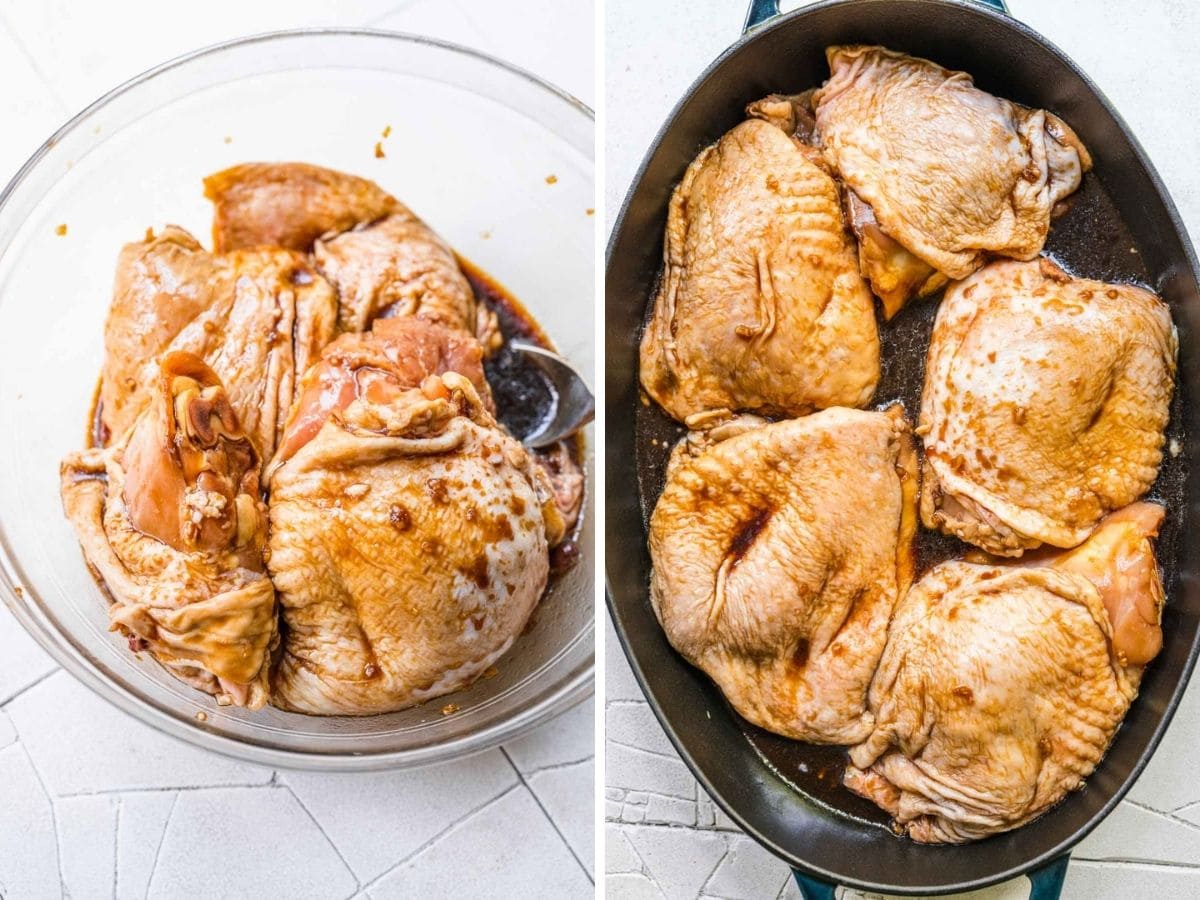 For this recipe, you don't want to use boneless or skinless chicken because the best part is how crispy and moist the skin is. Once the chicken is tender and infused with flavor, discard marinade and bake the chicken until it's golden brown. If the skin on your Key West Grilled Chicken looks like it's starting to get too brown, some basting may help keep it from burning.
I would recommend serving up Key West Lime Chicken with a small bowl of Chinese Steamed Rice, Spanish Rice, or Easy Mushroom Rice.
VARIATIONS ON KEY WEST LIME CHICKEN
Add-ons: You can add any veggies you'd like to your key lime chicken to add a punch of flavor, but I'd recommend chopping up cilantro, jalapeños, or bell peppers and topping the chicken with red pepper flakes.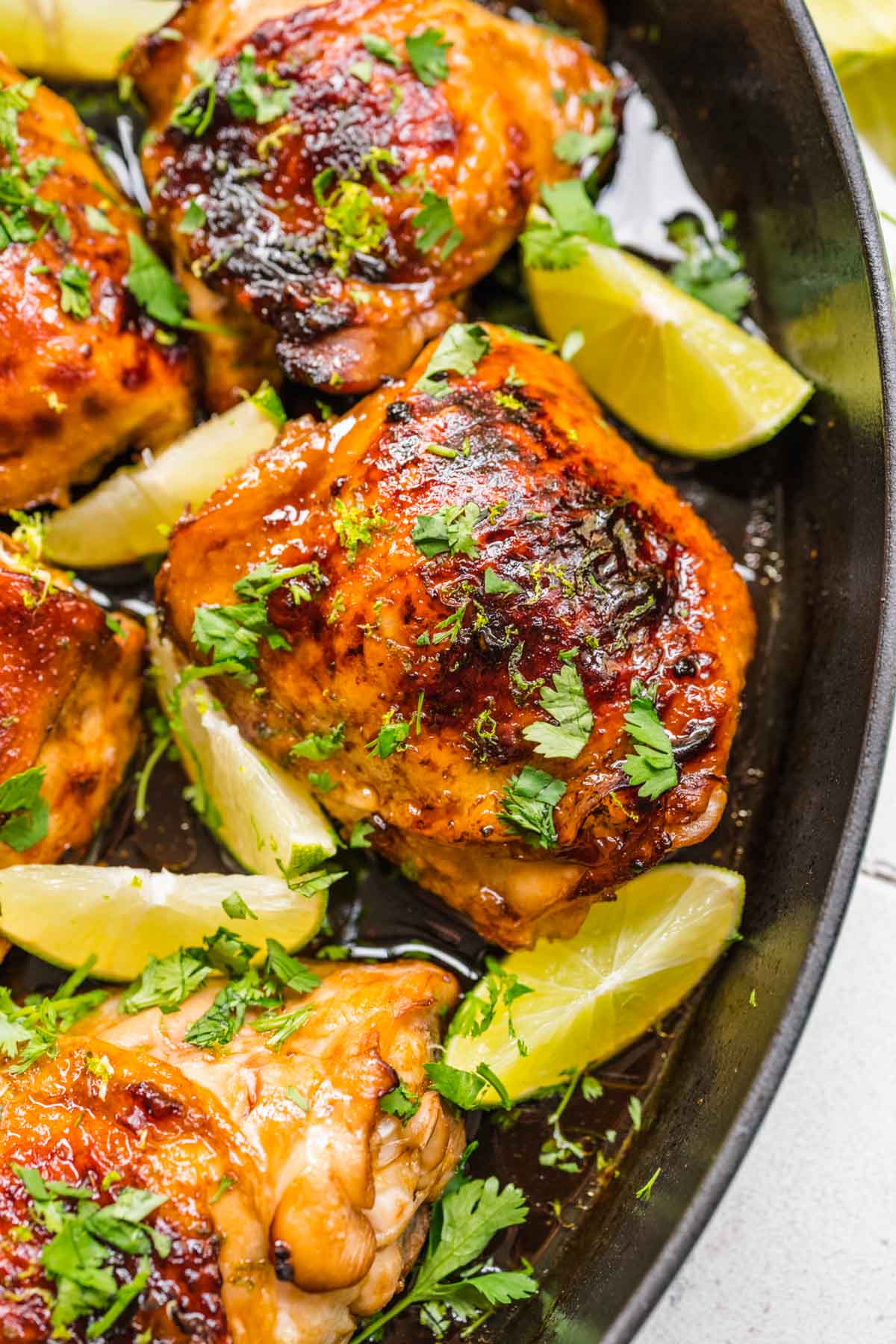 Create a free account to

Save Recipes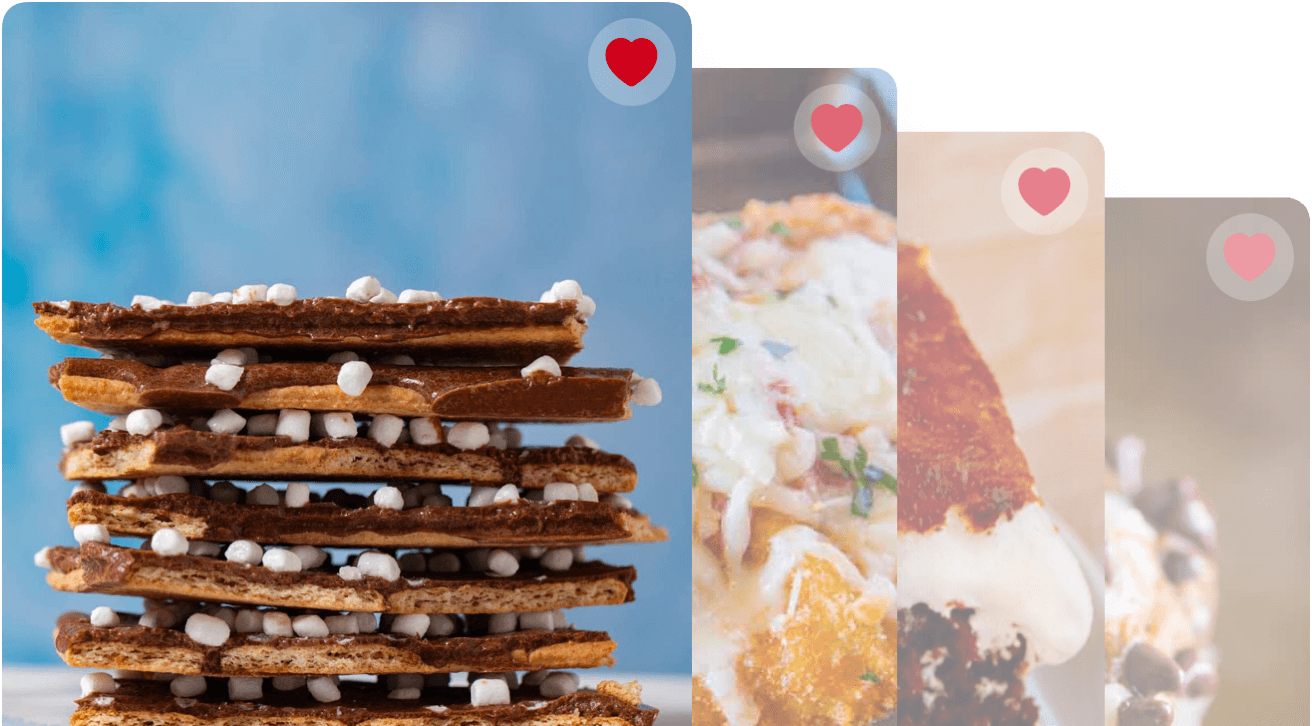 HOW LONG IS KEY WEST LIME CHICKEN GOOD?
Serve: You should not leave your Key West Lime Chicken for longer than about 2 hours or it will start to go bad. If you forgot about your leftovers and let them sit out last night you should throw them away rather than chance getting sick from eating them.
Store: Let the Key West Lime Chicken cool down to room temperature before wrapping it up in plastic wrap or an airtight container and putting it in the fridge. The leftovers will last for up to 3 days in the fridge before it's no longer good.
Freeze: Properly sealed and cooled, your leftovers will be good in the freezer for up to 4 months. I would definitely recommend eating the leftover Key West Lime Chicken sooner rather than later for the best flavor.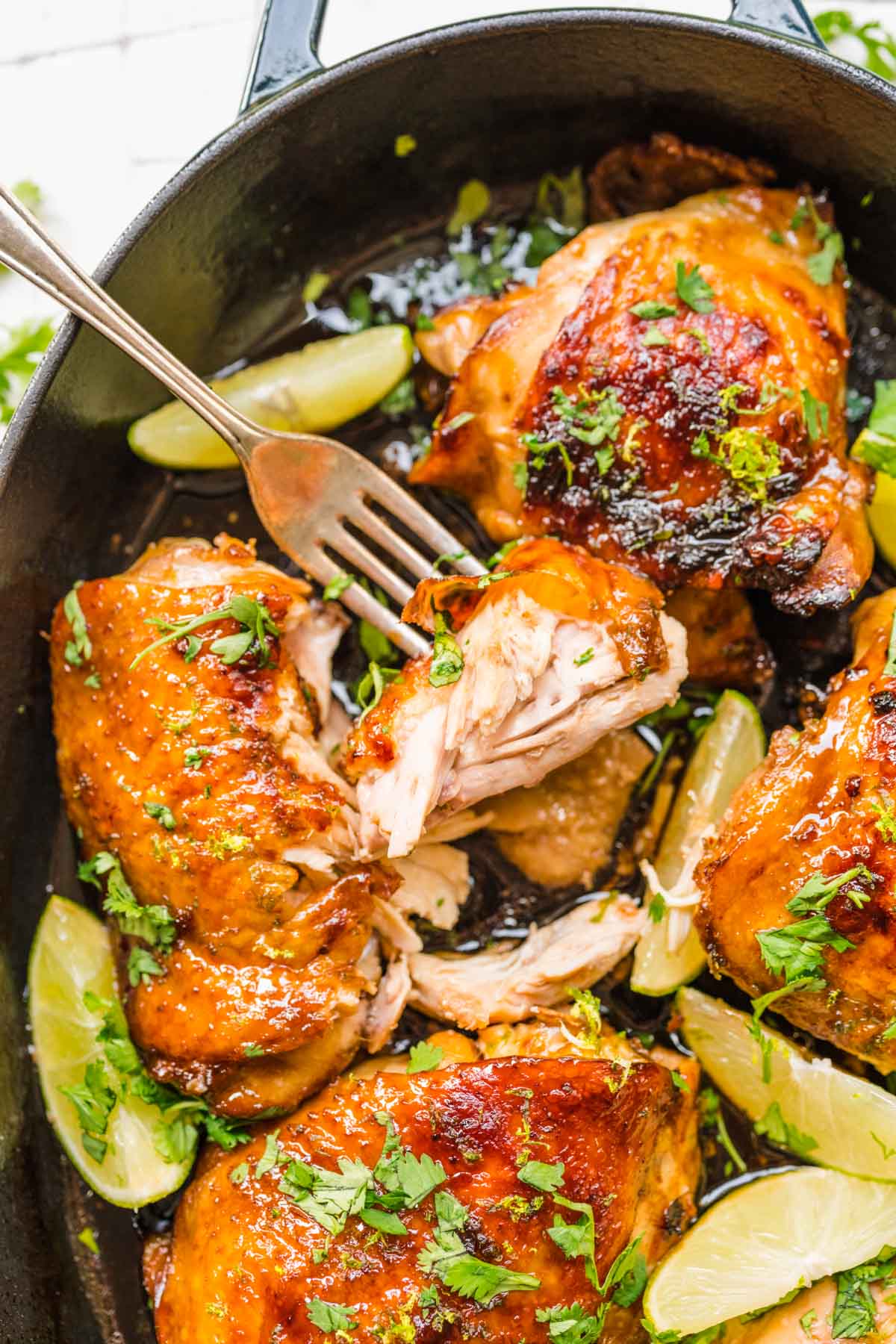 THE KEY WEST CHICKENS
If you ever visit the Florida Keys, one of the things that you'll notice is that there are a lot of beautiful, brightly colored chickens running around. These gorgeous fowl are protected and not used for meat, and they provide eggs and natural pest control. But why are there so many unique, bright chickens running around? How did they get to this relatively secluded island chain?
The story goes that these chickens are the descendants of jungle fowl from Cuba and domesticated chickens that escaped from farms in the surrounding area. The chickens have become so much a part of local Key West culture that a local famously rescued a whole bunch of them from hurricane Irma.
Despite how iconic the chickens are, they aren't everyone's favorite fowls. Key West's Community Trapping Program is a local organization whose self-described mission is to minimize "human chicken conflict," since the chickens can be loud and are literally everywhere. During seasons when there aren't enough natural predators to keep the chickens in check, the Community Trapping Program rents out humane traps and the captured chickens are brought to a community farm where they are adopted out to the mainland. In fact, if you want a Key West chicken of your own, you can adopt one through the Community Trapping Program.


Ingredients
3

tablespoons 

soy sauce

1

tablespoon

honey

1

tablespoon 

vegetable oil

1

tablespoon

lime juice

2

cloves

garlic

, crushed

5

chicken thighs

, bone in, skin on
Instructions
In a zip lock bag add soy sauce, honey, vegetable oil, lime juice, and garlic.

Place chicken breast halves into the mixture, and turn to coat.

Cover and marinate in the refrigerator at least

30 minutes

.

Preheat oven to 375 degrees.

Put chicken in pan skin side up. Roast for

30-35 minutes

until skin is browned.

If the juice is thin, remove chicken and thicken, then glaze chicken with thickened sauce.

Garnish with lime zest and lime wedges.
Nutrition
Calories:
363
kcal
|
Carbohydrates:
5
g
|
Protein:
24
g
|
Fat:
27
g
|
Saturated Fat:
7
g
|
Polyunsaturated Fat:
7
g
|
Monounsaturated Fat:
11
g
|
Trans Fat:
1
g
|
Cholesterol:
142
mg
|
Sodium:
607
mg
|
Potassium:
326
mg
|
Fiber:
1
g
|
Sugar:
4
g
|
Vitamin A:
114
IU
|
Vitamin C:
1
mg
|
Calcium:
16
mg
|
Iron:
1
mg