Korean Beef Stuffed Peppers are an easy tasty Asian style dish with a tangy, saucy spicy ground beef mixture baked in bell pepper pockets.
Stuffed Bell Peppers are a classic family Dinner that's super fun to experiment by adding different kinds of delicious meat filling. This version uses Beef Bulgogi flavored ground beef and no rice for an easy Asian inspired meal.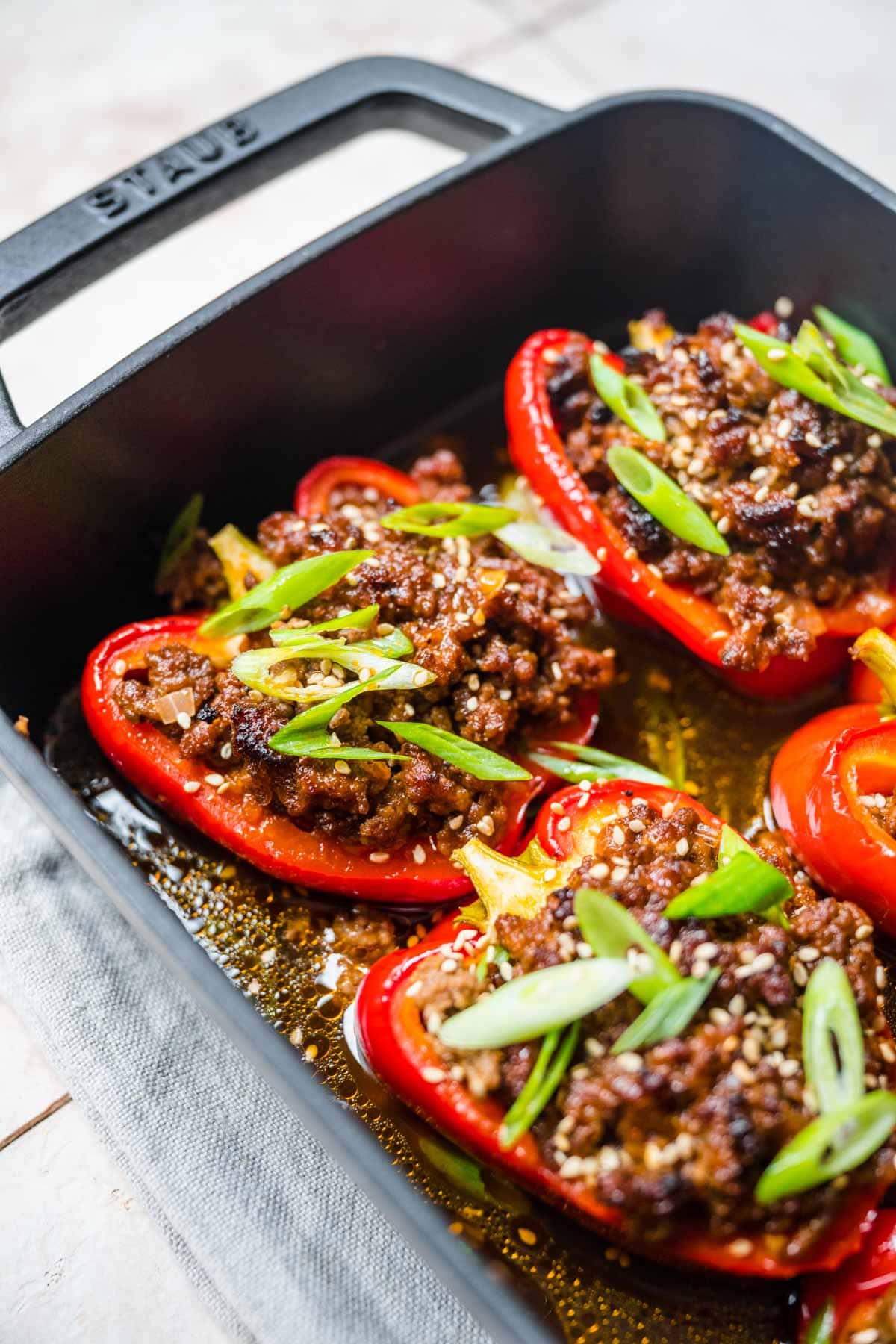 These Korean Peppers are the perfect hearty, delicious and fun dish. They're perfect to enjoy during the fall and winter because they're packed with filling ingredients and warm Asian flavors. The fun comes from taking a dish your family loves and packing it with new flavors like the beef bulgogi inspired filling in these Korean Stuffed Peppers.
You'll be amazed how easy it is to switch up your classic Stuffed Peppers recipe. Really it comes down to the sauce that you cook the ground beef filling in. The tangy, spicy bulgogi sauce for these peppers starts with a combination of Korean seasonings like hoison sauce, rice wine vinegar and soy sauce. Then some regular stuffed peppers seasonings like ketchup and sriracha are added for an East meets West kind of fusion.
These Korean Stuffed Peppers don't have any rice in the filling but you can always serve them with a rice dish on the side. White Rice, Brown Rice, or Egg Fried Rice are all tasty and easy options to go with. A common side dish for Korean meals is kimchi which is a delicious fermented cabbage and would taste amazing with the spicy, tangy flavors in these Korean Beef Stuffed Peppers.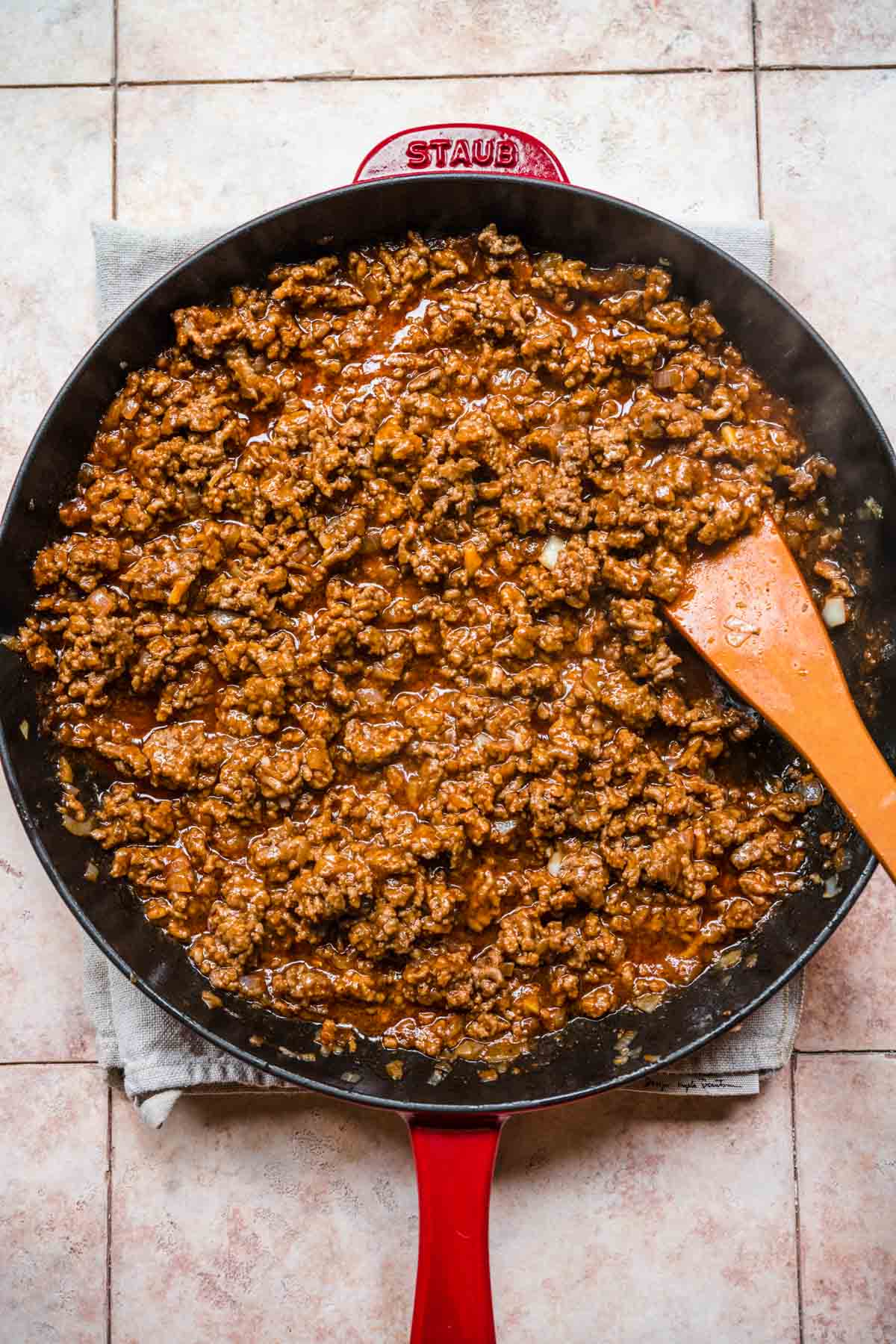 What is Korean Beef Bulgogi?
Korean beef, often referred to as "bulgogi," is a classic Korean dish that's characterized by its unique, sweet and savory marinade. It typically uses thinly sliced, high-quality beef such as ribeye or sirloin. The beef is marinated in a mixture of soy sauce, sugar, sesame oil, garlic, and other flavors, then grilled or pan-fried.
How to Make Korean Beef Stuffed Peppers
Prep time: Start by preheating your oven. Slice each green bell pepper in half. Cut out the stem and remove any seeds.
Beef mixture: Add the ground beef, salt, pepper, and onions to a large skillet over medium heat. Stir and break apart the meat so the beef browns on all sides. After you let the meat cook, drain any excess grease off of the top. Then add the garlic, sesame oil, ketchup, hoisin, water, soy sauce, rice wine vinegar, and sriracha. Stir until well combined.
Baking time: Place the prepared peppers on the baking dish. Then scoop beef inside bell peppers. Pour beef broth on the sides of the bell peppers, and cover the dish. Bake in the preheated of for 50 minutes. Garnish with green onion and sesame seeds.
More Delicious Twists on Stuffed Peppers
FAQs for Korean Beef Stuffed Peppers
Should I boil the bell peppers before stuffing them?
For this specific Korean Beef Stuffed Peppers recipe, it's not necessary to pre-boil the bell peppers before stuffing them. The beef broth helps steam the peppers slowly so they get perfectly tender as they bake.
How do you make stuffed peppers not watery?
To avoid watery stuffed peppers, ensure you drain any excess grease from the ground beef after it's cooked. Additionally, refrain from adding too much sauce or liquid to the stuffing mixture. Lastly, using peppers with a firm, fresh texture can also help, as they are less likely to release excessive moisture during cooking.
Why do stuffed peppers take so long to cook?
Stuffed peppers take a relatively long time to cook because the raw bell peppers need enough time to soften and fully cook through. Additionally, the process of slow cooking also allows all the flavors to meld together, making the filling super flavorful.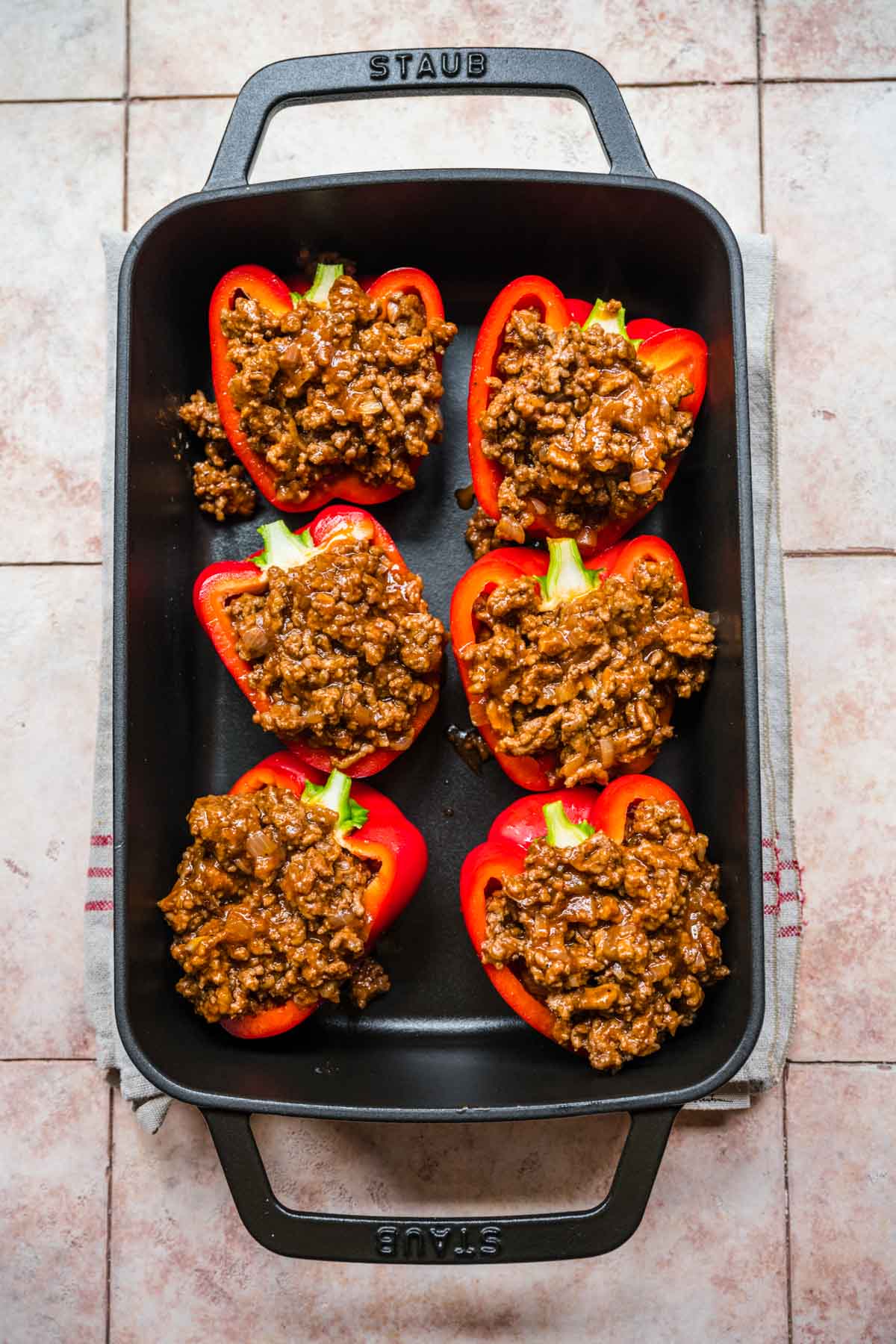 Create a free account to

Save Recipes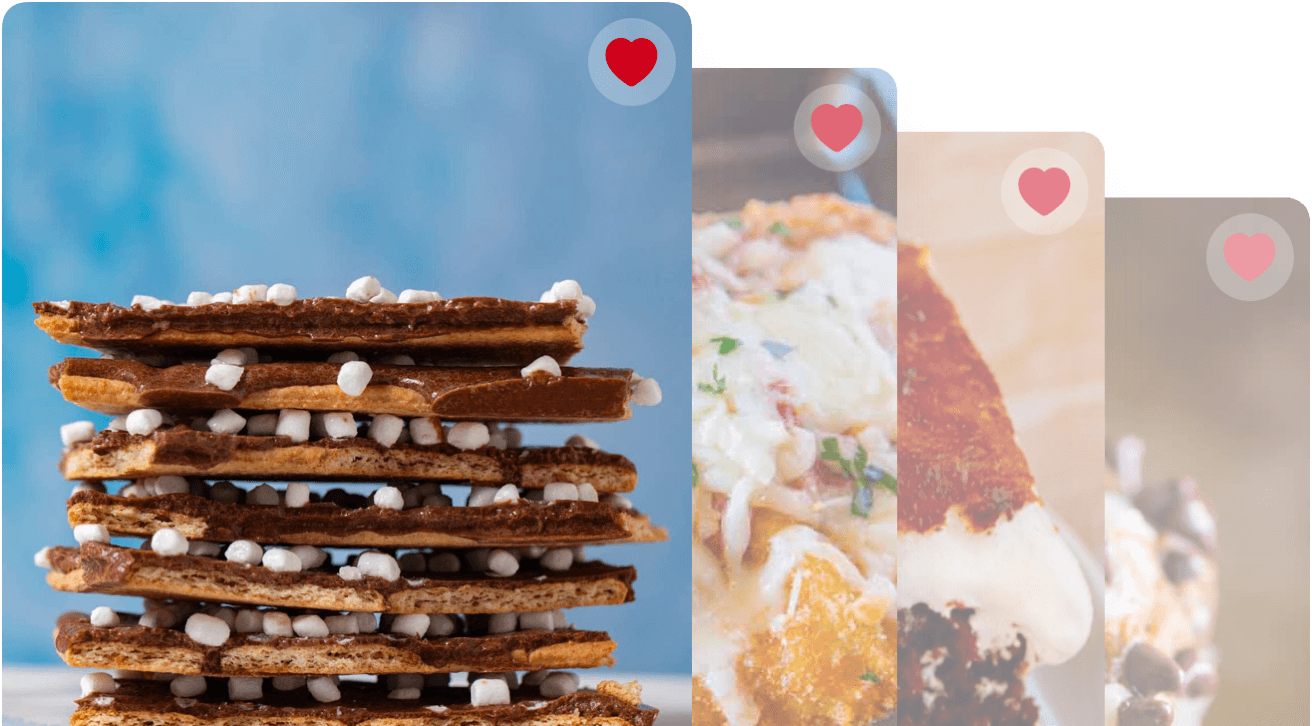 Key Ingredients
Ground beef: Ground meat is the best option for making a stuffed pepper filling, it has a higher fat content and soaks up all the flavors easier. Using ground beef mimics the beef bulgogi but won't dry out during the long baking time.
Sauce ingredients: The ground beef mixture is packed with delicious Korean BBQ flavor thanks to some classic Asian sauce ingredients. The sesame oil, soy sauce, hoisin sauce, and rice wine vinegar are all common ingredients you'll find in Korean cuisine.
Sriracha: The sriracha adds a similar spicy kick that you would normally find with more traditional Korean spicy pastes like Korean chili paste or gochujang paste, but it's more accessible to cooks everywhere.
Sesame Oil: Whenever you are cooking with sesame oil, it's important to keep in mind that this oil has a strong, bold flavor. You want to be careful measuring it because too much will overpower your dish.
Green pepper: Green peppers work best with the Korean beef filling because they have a bright garden flavor with a slight bitterness to balance the spicy, rich umami flavors.
Beef Broth: Beef broth is poured around the stuffed peppers before baking, keeping them moist during the cooking process. As it steams, it gives the dish some more delicious beefy flavor too!
Garnish: These tasty Korean Beef Peppers are finished with some typical Asian garnishes, sesame seeds and green onions. Sesame seeds add a subtle nutty flavor and crunchy texture. Thinly sliced green onions provide a bright, fresh flavor and a pop of color.
Can Korean Beef Stuffed Peppers be made ahead of time?
Yes, Korean Beef Stuffed Peppers can definitely be prepared ahead of time. You can make the beef mixture and stuff the peppers a day ahead, then refrigerate them until you're ready to cook. On the day you plan to serve them, simply pour the beef broth into the baking dish and bake as directed. You can also stuff them and freeze them for up to 3 months. Tightly wrap them individually with plastic wrap and store them together in a container or freezer bag. It's best to cook them from frozen, just add about 10-15 minutes to the cooking time.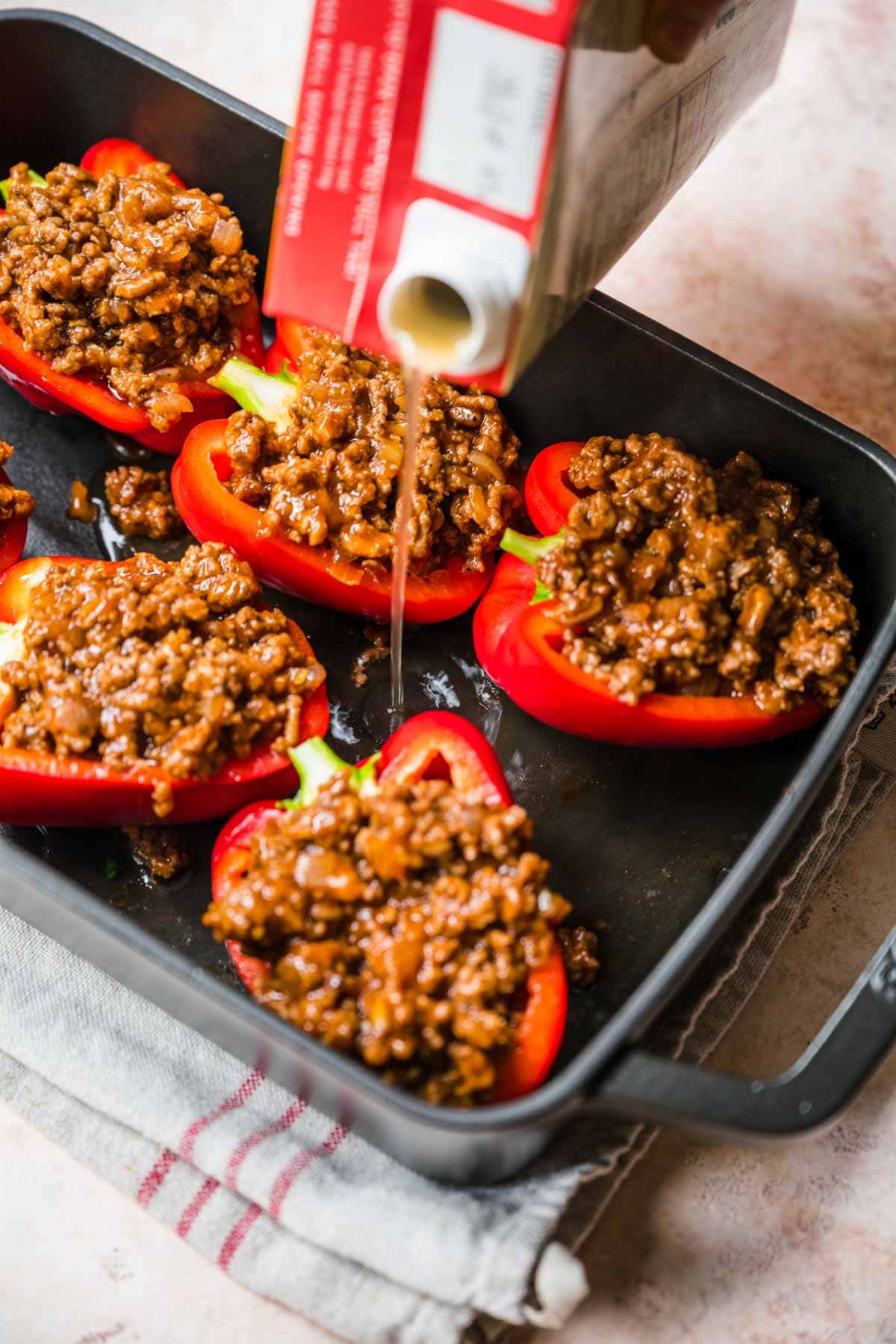 Variations
Seasonings: To give these peppers some more authentic flavor, you can add some spices like fresh ginger or ground ginger, soybean paste, chili powder, or chili pepper flakes.
Meat: You can use different kinds of ground meat in the recipe like ground pork, ground chicken, or ground turkey. If you want to still have the beef flavor, but also want to cut back on calories, you can use lean ground beef for the filling.
Sweet Korean Beef: To make a sweet and tangy filling, you can mix brown sugar with the sauce ingredients. 2-3 tablespoons of brown sugar is a good amount to add some rich, sticky, sweet flavor to the sauce.
Vegetarian: Substitute the ground beef with a plant-based ground meat alternative or a mixture of finely chopped vegetables like mushrooms, zucchini, and eggplant. You can also add cooked quinoa or rice for additional protein.
Spicy: If you enjoy extra heat, add more sriracha or some sliced fresh chili peppers into the beef mixture. You could also serve the finished peppers with some spicy Korean gochujang sauce. Spicy kimchi would make a refreshing, tangy spicy topping too!
Slow Cooker Korean Beef Stuffed Peppers
Follow the recipe up to the point where you have your beef mixture cooked and your bell peppers halved and hollowed.
Instead of preheating an oven, prepare your slow cooker by lightly greasing it.
Place the pepper halves in the bottom of the slow cooker and stuff them with the prepared beef mixture.
Pour the beef broth over and around the stuffed peppers.
Cover the slow cooker and cook on low for 6-7 hours or on high for 3-4 hours, until the peppers are tender to your liking.
Before serving, garnish with sesame seeds and green onions.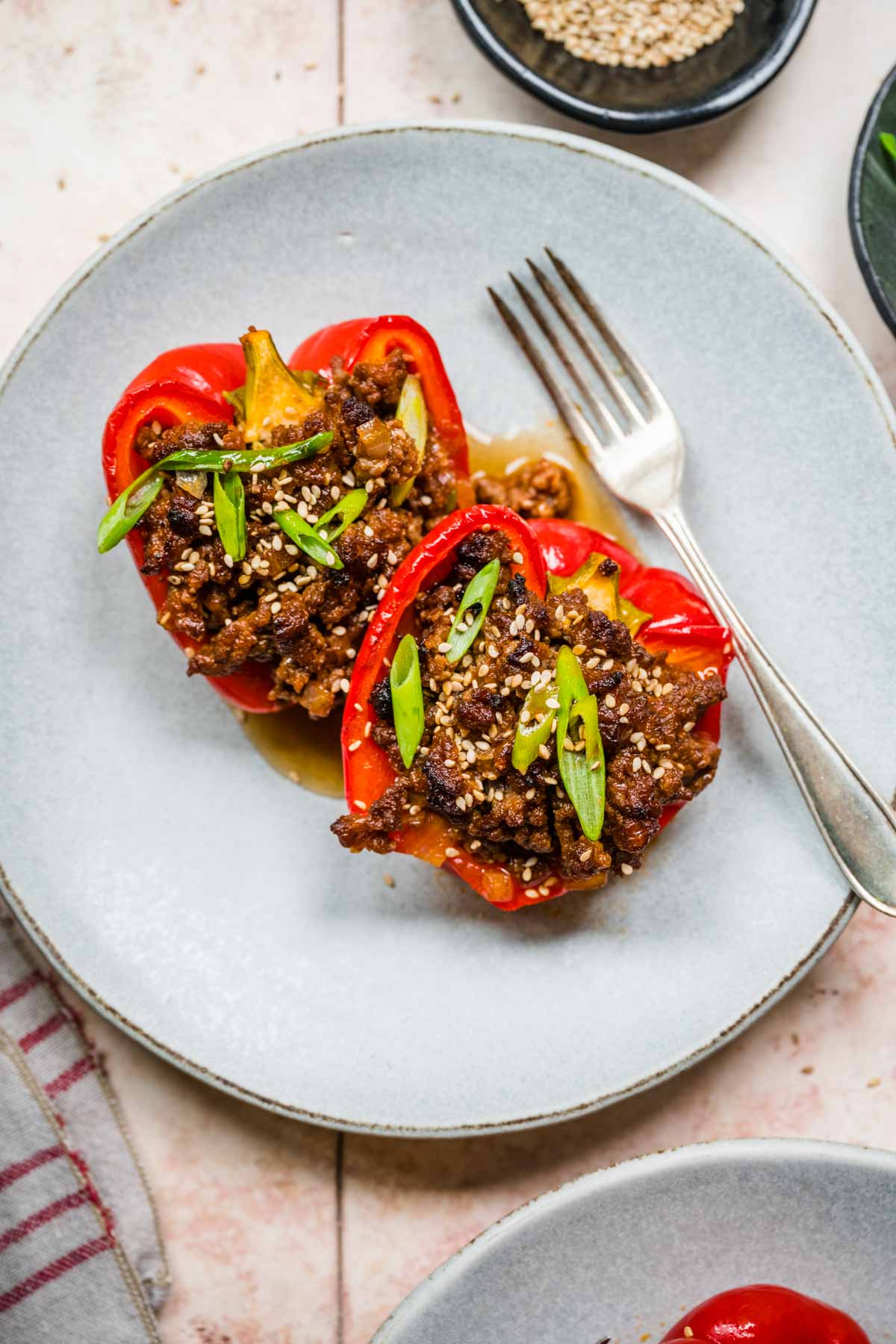 More Korean Beef Dinner Recipes
How to Store
Serve: Don't leave Korean Stuffed Peppers at room temperature for more than 2 hours. Once they have cooled down, you can store them in an airtight container or cover the baking dish with aluminum or plastic wrap. They will stay good in the fridge for up to 4 days.
Reheat: It's best to reheat these peppers in the oven at 350 degrees to keep the meat from drying out. Place peppers in a baking dish and add a little broth, cover the dish with foil and bake until warmed through, about 10-15 minutes.
Freeze: You can freeze this stuffed peppers dish for up to 3 months. Cool the peppers completely then wrap in plastic wrap and store in a freezer safe container. Thaw them overnight in the fridge or unwrap the peppers and reheat from frozen.


Instructions
Preheat oven to 375 degrees.

Add ground beef, salt, and pepper on medium-high heat and cook, breaking it apart, until well browned.

Drain any excess grease.

Add in the garlic, sesame oil, ketchup, hoisin, water, soy sauce, rice wine vinegar, and sriracha.

Stir well and bring to a simmer then turn off the heat.

Add the peppers to a 9×13 baking dish.

Scoop mixture into the halved green bell peppers.

Pour beef broth on the sides of the bell peppers.

Bake, covered, for

50 minutes

.

Garnish when serving with green onions and sesame seeds.
Nutrition
Calories:
361
kcal
|
Carbohydrates:
20
g
|
Protein:
24
g
|
Fat:
20
g
|
Saturated Fat:
7
g
|
Polyunsaturated Fat:
2
g
|
Monounsaturated Fat:
9
g
|
Trans Fat:
1
g
|
Cholesterol:
78
mg
|
Sodium:
1517
mg
|
Potassium:
621
mg
|
Fiber:
2
g
|
Sugar:
13
g
|
Vitamin A:
1969
IU
|
Vitamin C:
78
mg
|
Calcium:
55
mg
|
Iron:
3
mg