jump to recipe
Martha White Southern Cornbread
This post may contain affiliate links. Read my disclosure policy here.
Martha White Southern Cornbread is an easy recipe with just 6 ingredients that makes a classic Southern cornbread with buttermilk.
Martha White Southern Cornbread
Southern Cornbread is different than the cornbread you find in most restaurants. This cornbread is not sweet, it is distinctly corn flavored and generally used in stuffing recipes. The other great thing about it though? It tastes like what you'd want a real cornbread to taste like instead of a corn muffin.
It is a perfect addition to a bowl of warm chili (like yesterday's Slow Cooker Chili) and is delicious on the side of your favorite bbq dishes.
Another positive for this? It is great for a quick side dish, with just a few ingredients you'll have this Southern Cornbread ready to bake before you cast iron skillet even warms up!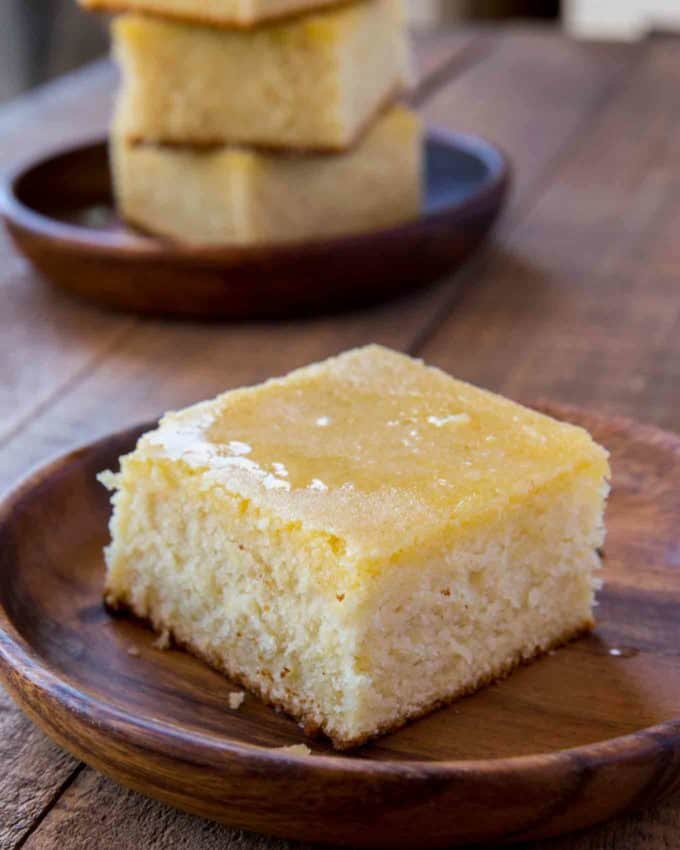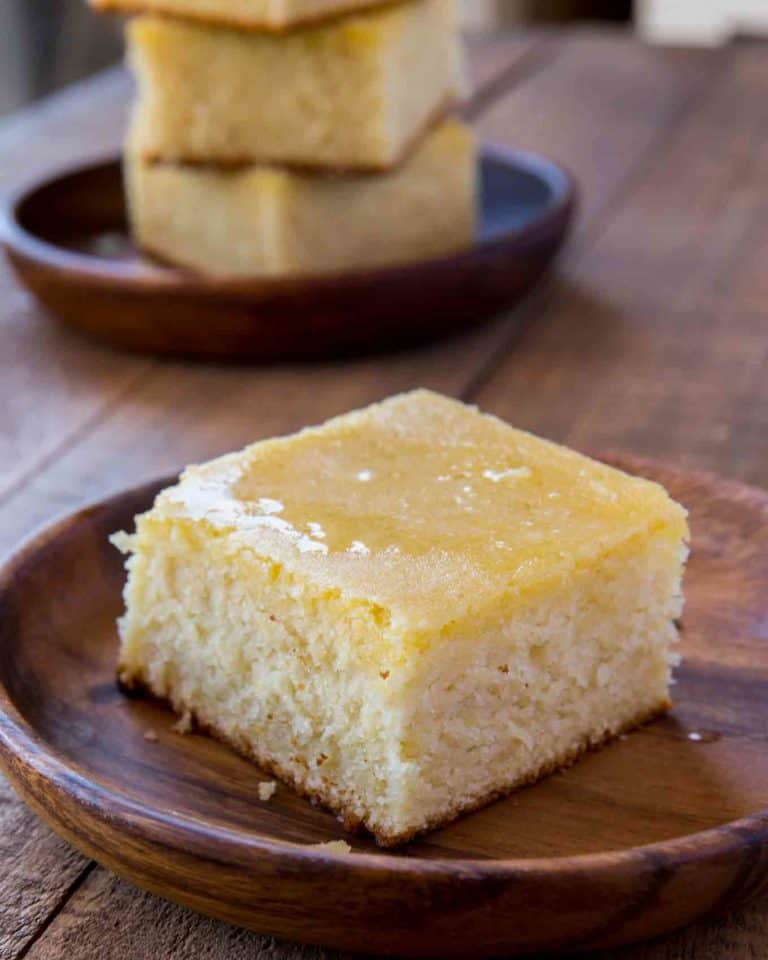 What is White Cornbread vs Yellow Cornbread?
White cornbread uses white cornmeal as the base and tends to have a less bold flavor than yellow cornbread. Many will say the only difference is in the color of the corn that is used to create the cornmeal, but white corn tends to have a muted, less sweet flavor than yellow corn.
Why is this Southern Cornbread?
Most cornmeal you'll find in the south is white cornmeal. The use of yellow cornmeal or cornmeal mixes are primarily used outside of the Southern United States. Outside of the area you'll find almost all cornbread is a sweeter, yellow variety.
MY OTHER RECIPES
Looking for more bread options?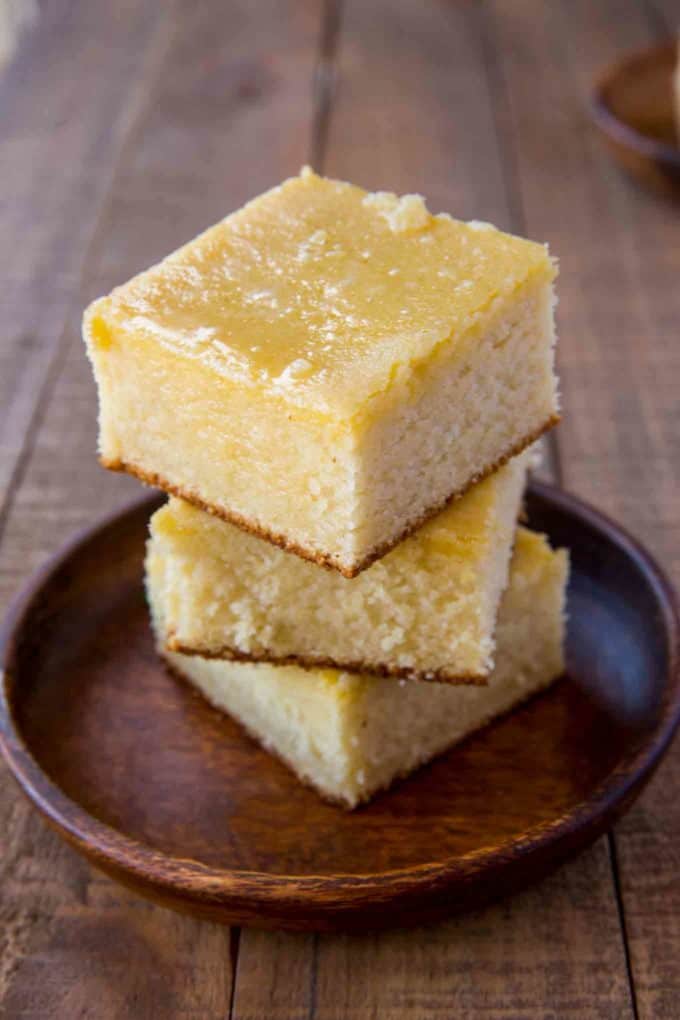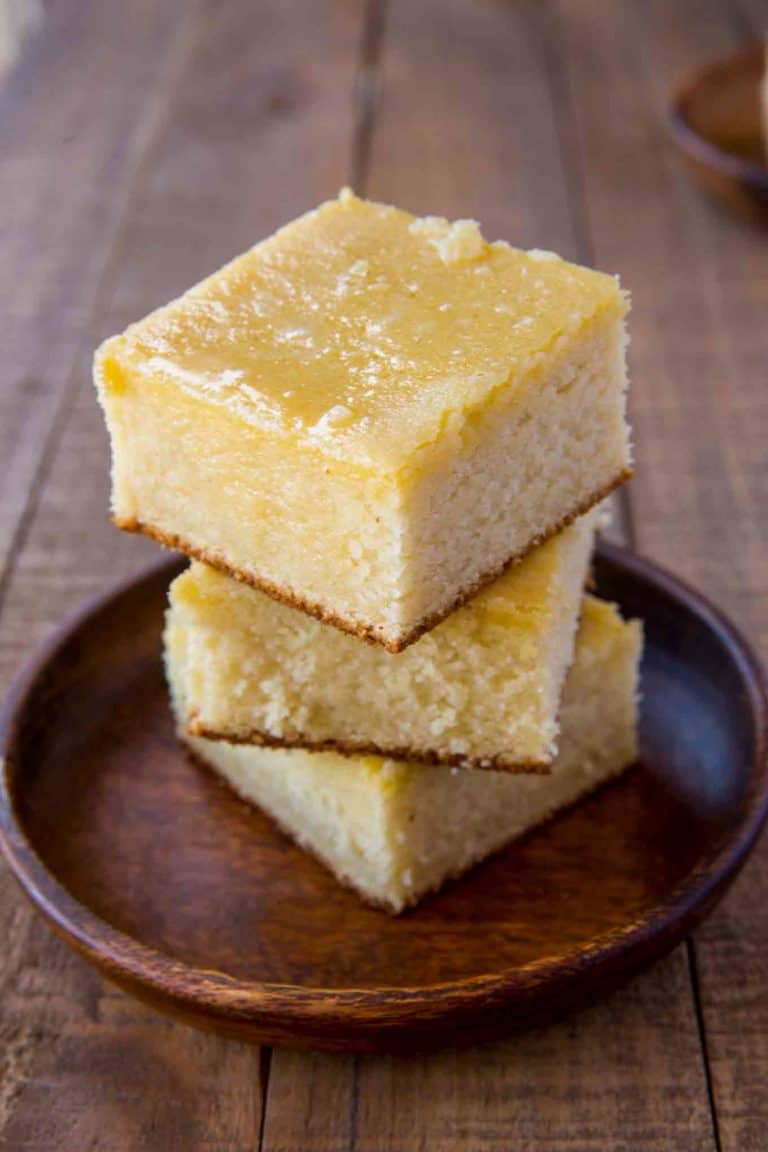 Tools Used in this Martha White Southern Cornbread:
Cast Iron Skillet: My most used pan in my kitchen, heavy, keeps heat well and gives the BEST sear ever and makes the best crust on your cornbread!
White Cornmeal: A southern staple, this cornmeal is different than the yellow variety and different than the cornbread mixes.
Buttermilk Powder: An easy substitute to keeping fresh buttermilk on hand! Easy to mix into replacement buttermilk.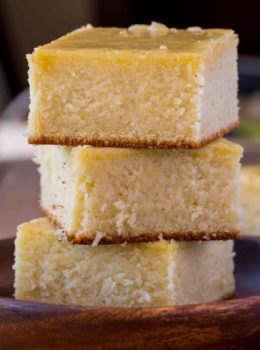 Martha White Southern Cornbread
Martha White Southern Cornbread is an easy recipe with just 6 ingredients that makes a classic Southern cornbread with buttermilk.
Ingredients:
1 large egg
1 3/4 cups buttermilk
1/4 cup oil (or shortening)
2 cups white cornmeal
1 tablespoon baking powder
1 teaspoon salt
1 tablespoon sugar (optional)
2 tablespoons butter, melted (optional)
Directions:
Preheat the oven to 450 degrees.
Grease a cast iron skillet with oil or shortening and put it in the oven.
In a large bowl add the egg, buttermilk, oil, cornmeal, baking powder and salt (sugar would be added here too if you want a hint of sweetness).
Whisk to combine.
Bake for 25-28 minutes or until golden brown.
Brush on melted butter when it comes out of the oven (optional).
Nutrition Information
Yield: 12 servings, Serving Size: 1/12th recipe
Amount Per Serving:
Calories: 241 Calories
All images and text ©
Made this recipe?
Show me what you made on Instagram or Facebook and tag me at @DinnerthenDessert or hashtag it at #dinnerthendessert.
Dinner, then Dessert, Inc. owns the copyright on all images and text and does not allow for its original recipes and pictures to be reproduced anywhere other than at this site unless authorization is given. If you enjoyed the recipe and would like to publish it on your own site, please re-write it in your own words, and link back to my site and recipe page. Read my disclosure and copyright policy. This post may contain affiliate links.