Slow Cooker Chicken Fajitas
This post may contain affiliate links. Read my disclosure policy here.
Slow Cooker Chicken Fajitas are made with homemade fajita seasoning mix, chicken, onions, bell peppers and fresh limes for the perfect easy weeknight meal.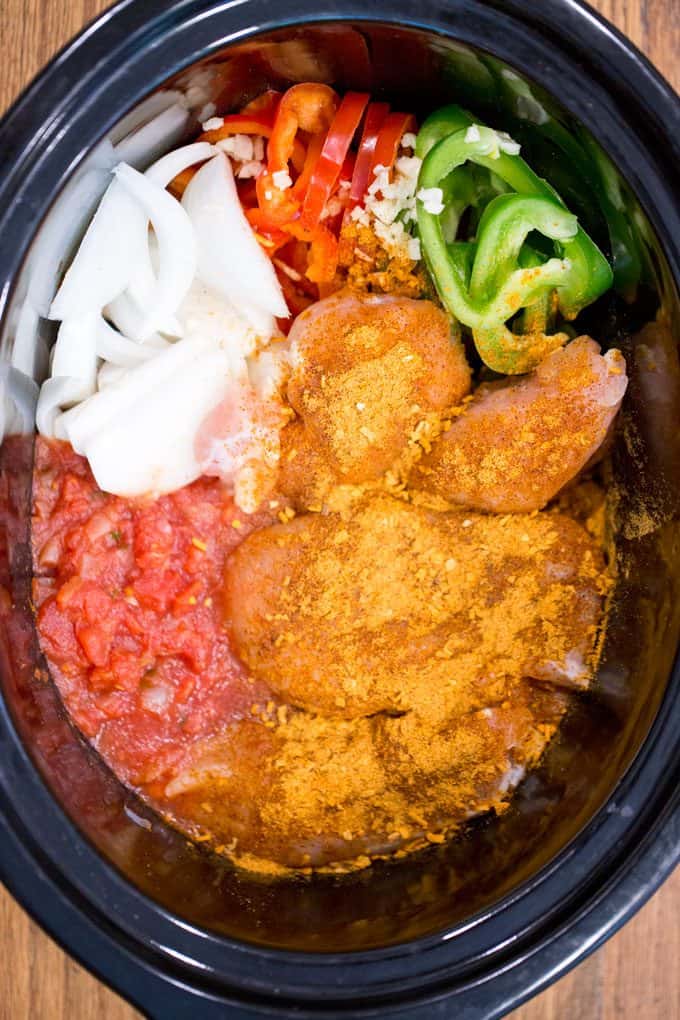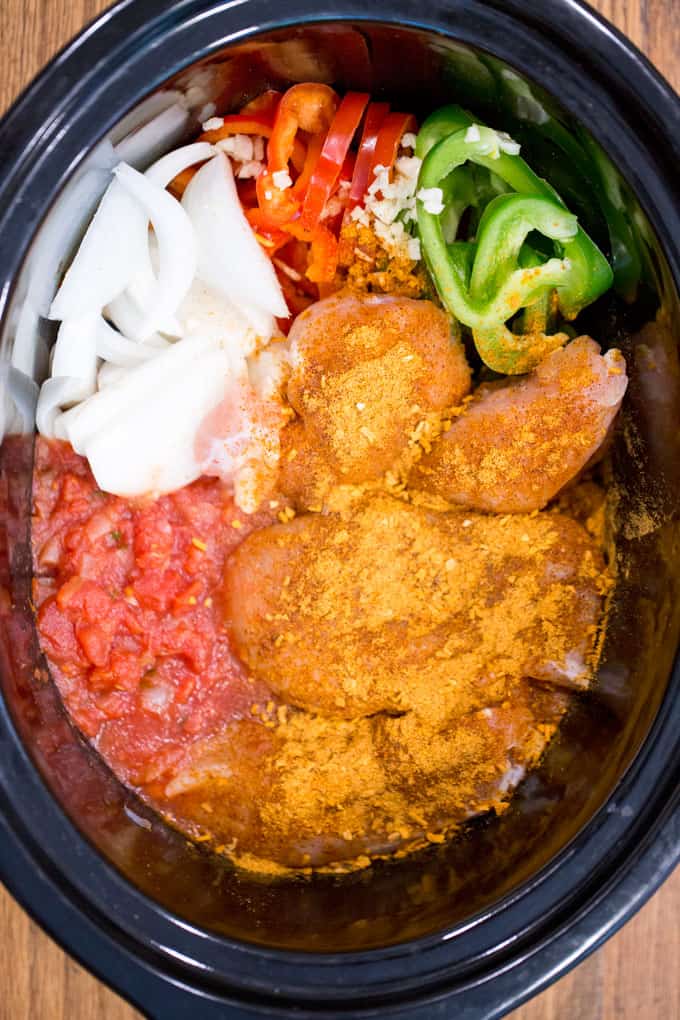 Slow Cooker Chicken Fajitas have been around for a heck of a long time. I've seen them on Pinterest for years before starting this blog but I mostly saw versions using fajita seasoning mixes.
I'm a huge fan of slow cookers and as we are heading at what seems like warp speed into the school year and the weather cooling down I am using my slow cooker so often I've stopped putting it away between uses! See how easy this recipe is to make in this video:
To make this recipe I used exactly what I would to make my fajitas at home and added in some salsa to round out the flavors and make it a base recipe you could use in other applications as well.
If you want your chicken to shred feel free to let the chicken cook for longer than directed in the recipe. I listed it as 3 hours on high or 6 hours on low to allow you to cut your chicken into slices.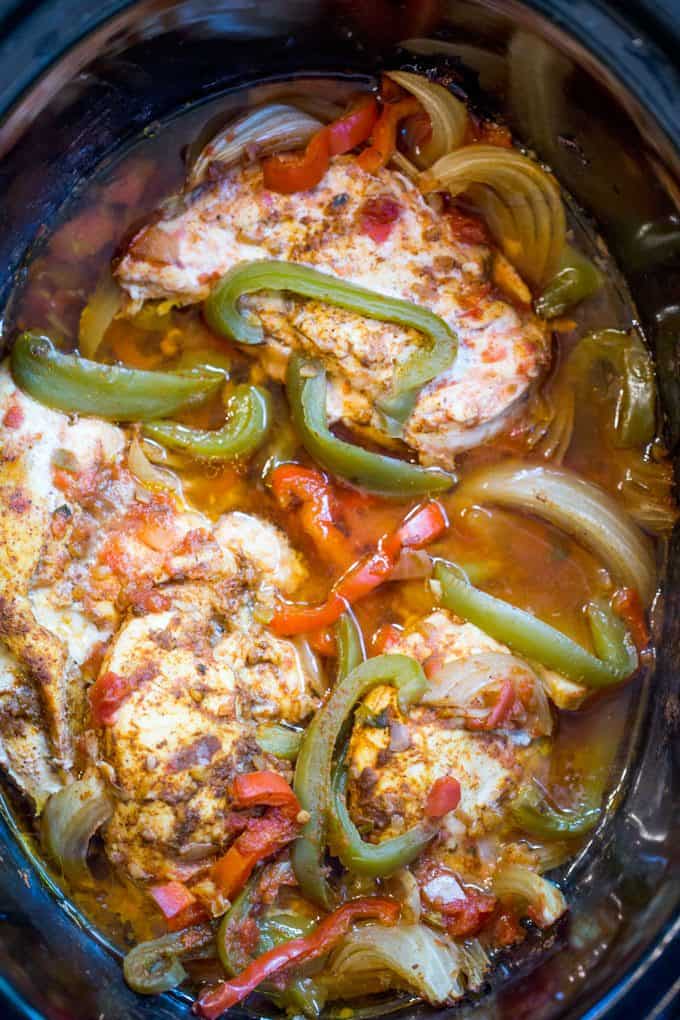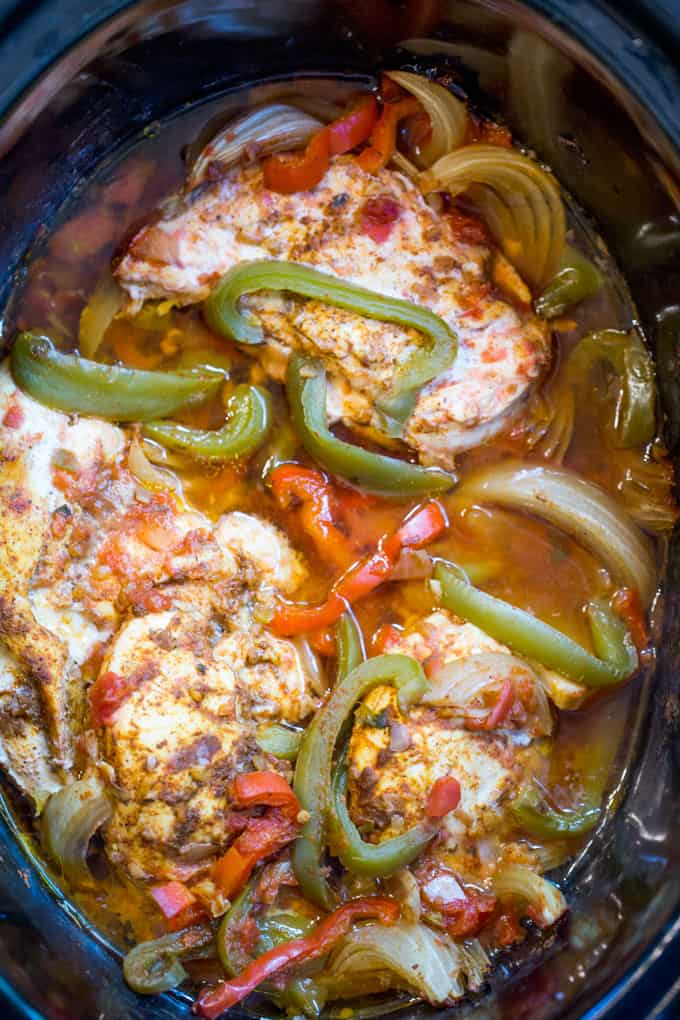 So some of the recipes you can make with this base?
Shred everything to make a base mixture for enchiladas made with my enchilada sauce
Roll it into flour or corn tortillas and fry into taquitos (make sure to use the least amount of liquid possible).
Add chicken broth, beans and corn to make a soup with some crunchy tortilla strips on top.
Chop up the chicken and add it to the top of a Chicken Fajita bowl
Looking for more slow cooker options?
MY OTHER RECIPES
Freezer Option: You can also easily freeze this recipe for future cooking, I usually make a double batch, freeze a bag of ingredients and cook one off.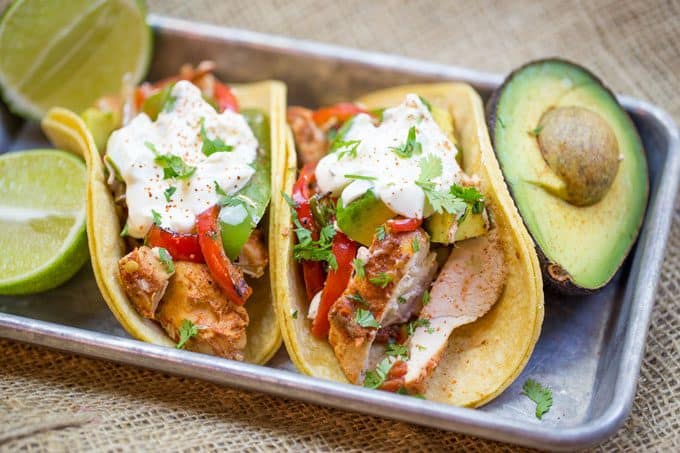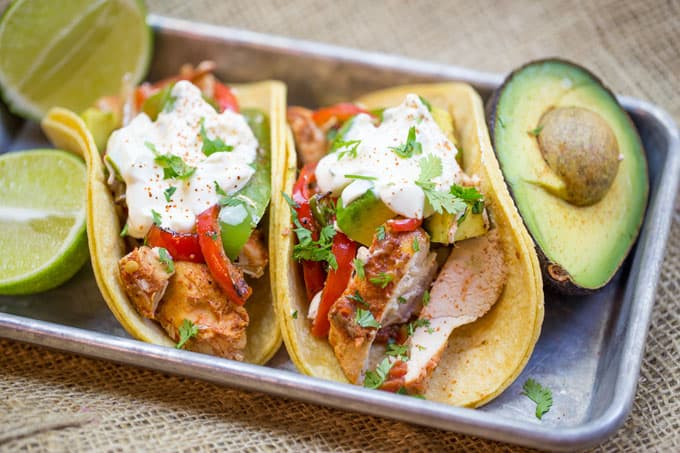 Tools Used In This Recipe:
Slow Cooker: Love this slow cooker and how programmable it is, it has been a workhorse for me… until…
My New Slow Cooker: This recipe was made in this slow cooker. For larger roasts I also brown the meat in the insert and not lose a bunch of the flavor by transferring the meat and leaving the browned bits behind. If you're thinking of a new slow cooker, consider it if your budget is open.
Salsa: I love making salsa at home, check out my favorite Guapo's Mexican Salsa, but for a quick swap I LOVE this one from Costco (link for reference).
Fajita Seasoning Mix: If you are skipping the spices and going for a mix this is the brand I love and have in my pantry as a backup.
Freezer Bags: Other brands may be more popular, but I have never had a bag burst/leak with this brand. I have however with Ziploc.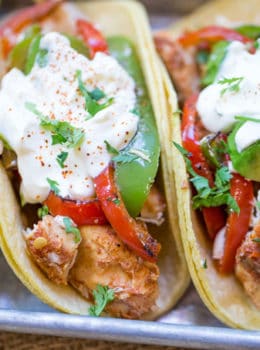 Slow Cooker Chicken Fajitas
Slow Cooker Chicken Fajitas are made with homemade fajita seasoning mix, chicken, onions and bell peppers for the perfect easy weeknight meal.
Ingredients:
1 tablespoon cornstarch
2 teaspoons chili powder
1 teaspoon salt
1 teaspoon paprika
1 teaspoon white sugar
1 teaspoon dried onion flakes (you can substitute onion powder)
1/4 teaspoon cayenne pepper (I use 1/2 teaspoon because we like a bit more spice)
1 teaspoon ground cumin
4 boneless skinless chicken breasts
1 yellow onion, cut into 1/2 inch wedges
1 red bell pepper, sliced
1 green bell pepper, sliced
4 cloves garlic, minced
1 cup salsa
1 lime, cut into wedges
chopped cilantro (as a garnish)
Directions:
Mix the cornstarch, chili powder, salt, paprika, white sugar, dried onion flakes, cayenne pepper and ground cumin in a small bowl.
Add the chicken, onions, garlic, bell peppers and salsa to your slow cooker.
Add the seasonings over the top of the mixture.
Cook on high for 3 hours or on low for 6 hours. If you cook longer it will also taste fine, but cutting may be more difficult because the chicken will break down easier.
Squeeze fresh lime juice over the top of your chicken (do not add before, it won't have the same flavor after cooking for so long).
Garnish with cilantro (optional).
You can substitute Fajita Seasoning Mix for the ingredients listed from the cornstarch through the cumin. I would still highly suggest adding the fresh garlic though.
All images and text ©
Made this recipe?
Show me what you made on Instagram or Facebook and tag me at @DinnerthenDessert or hashtag it at #dinnerthendessert.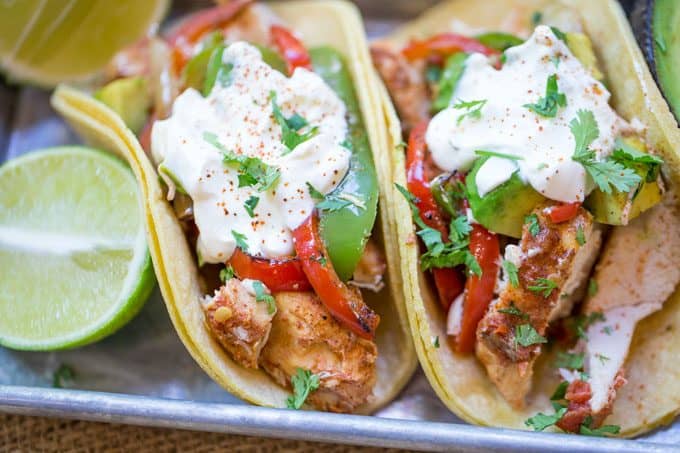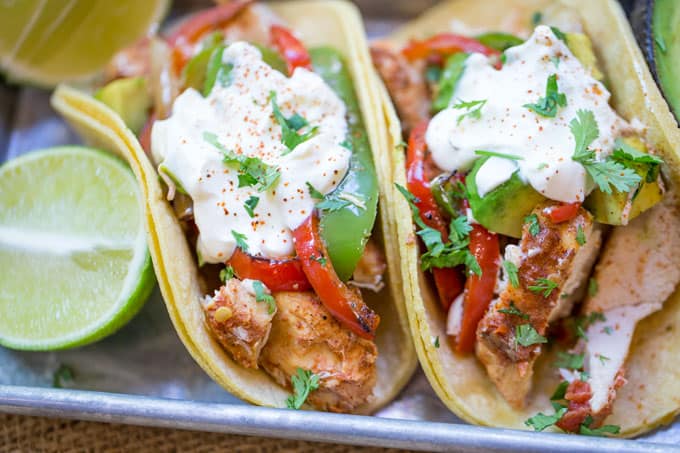 Dinner, then Dessert, Inc. owns the copyright on all images and text and does not allow for its original recipes and pictures to be reproduced anywhere other than at this site unless authorization is given. If you enjoyed the recipe and would like to publish it on your own site, please re-write it in your own words, and link back to my site and recipe page. Read my disclosure and copyright policy. This post may contain affiliate links.