Wendy's Vanilla Frosty (Copycat) is just as thick and creamy as the classic frozen treat made easily from home with just 5 ingredients.
A Chocolate Wendy's Frosty is a classic fast-food Dessert that we all know and love for its thick and creamy consistency that's softer than Chocolate Ice Cream but thicker than a milkshake.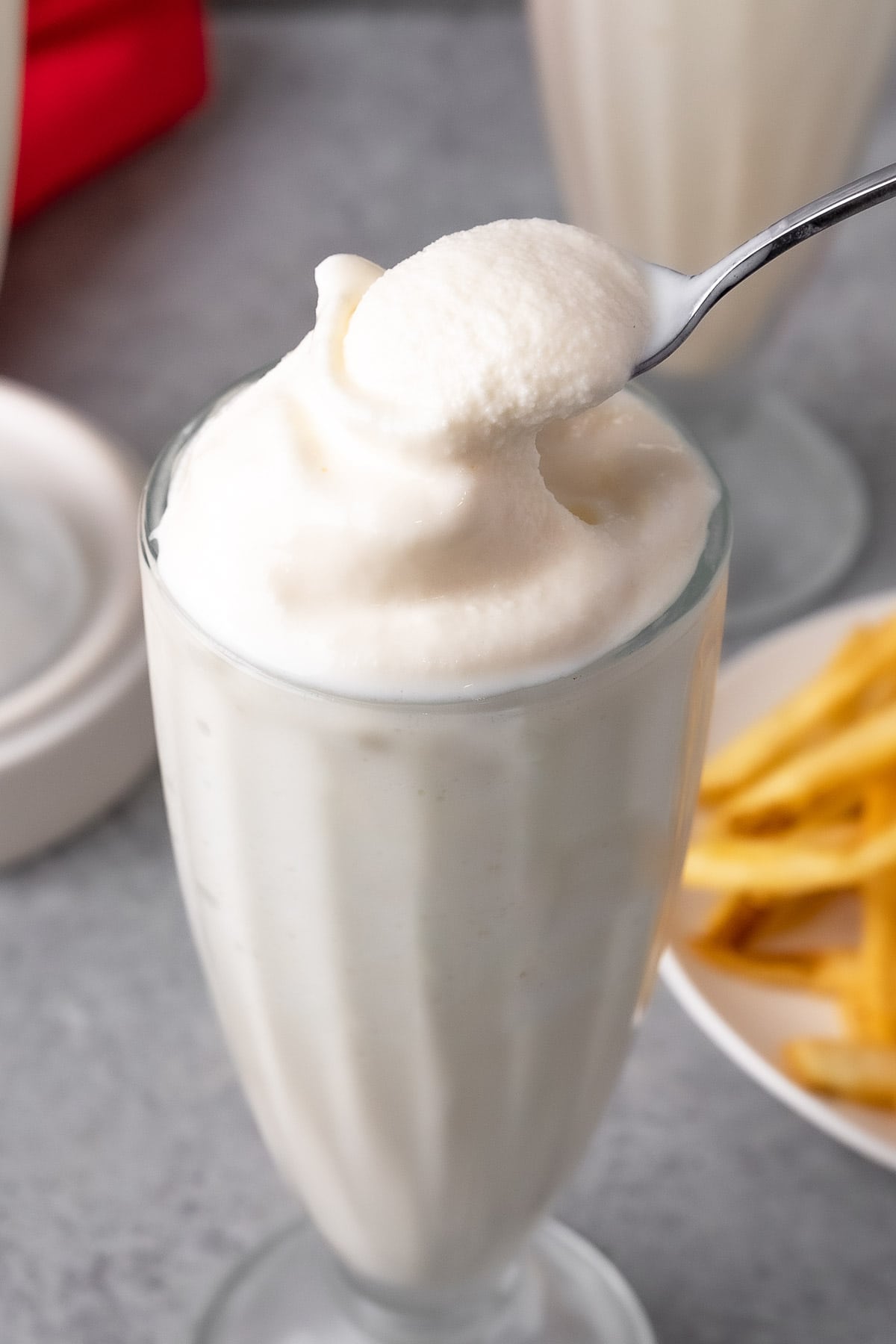 While the Chocolate Frosty has been available at Wendy's since day one, the Vanilla Ice Cream version didn't show up on menus everywhere until 2006. It was long awaited and it has been a huge hit, but even still, when Wendy's wants to debut a new flavor, like strawberry or peppermint, the Vanilla Frosty is the one that gets benched temporarily. Luckily, when you know how to make it at home, you never have to worry about it being discontinued or when it's coming back!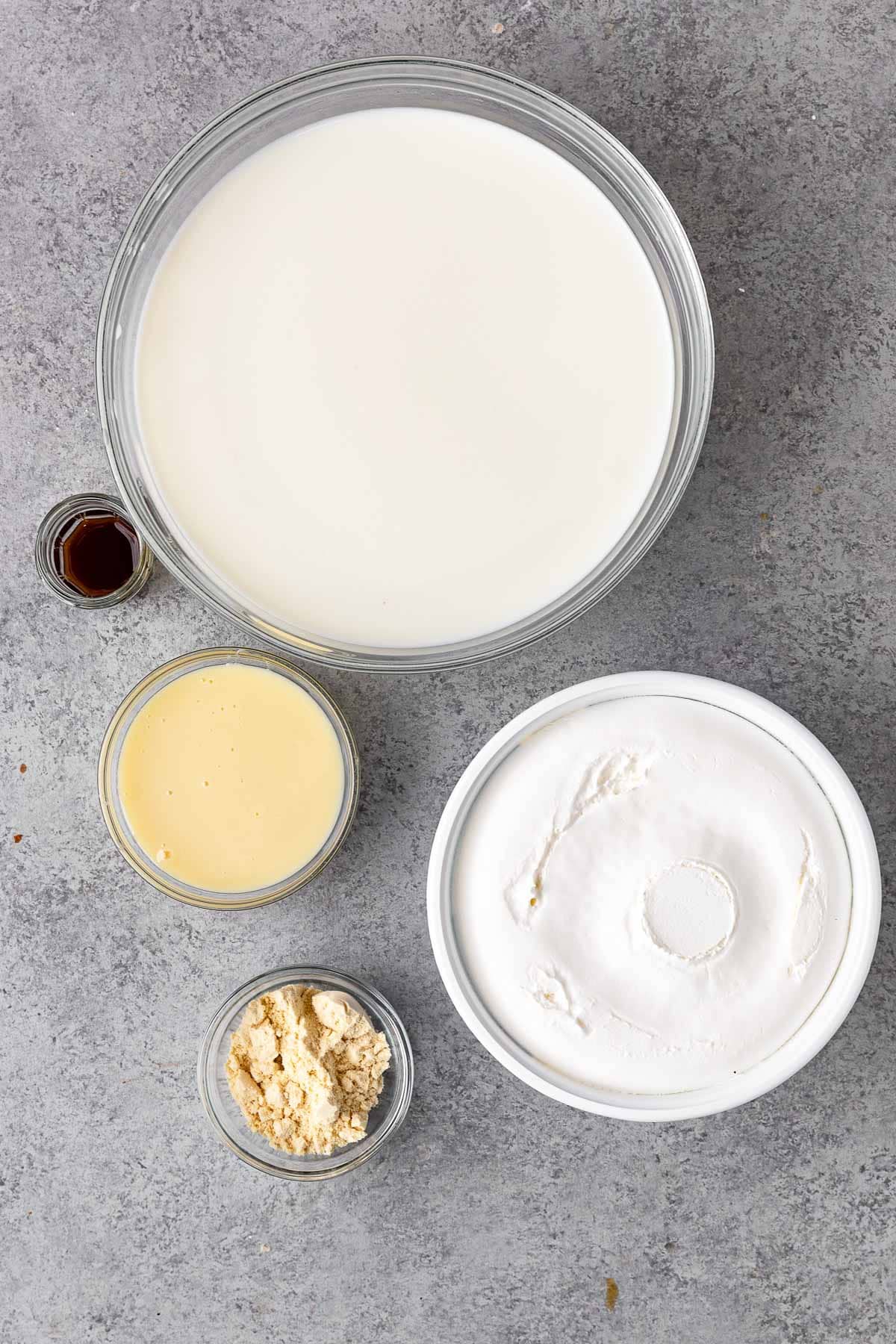 This copycat Vanilla Frosty tastes exactly like the vanilla-flavored iconic treat you love from Wendy's plus it has the same thick, slightly melty creaminess that makes it so delicious. Plus it only takes a few ingredients and 15 minutes to make a big batch of Frosties that will last for a whole month. You could make this snack for your kids and all their friends in less time than it takes to wrangle everyone to hit the drive thru.
There are only 4 ingredients in this recipe, and while they might not be in your pantry right now, they aren't too far out there. Besides regular whole milk, all you need is Cool Whip, sweetened condensed milk and the secret ingredient… malted milk powder. This old-fashioned milk powder is what sets this recipe apart and gives it the signature thick, drinkable texture and distinct somewhat buttery flavor.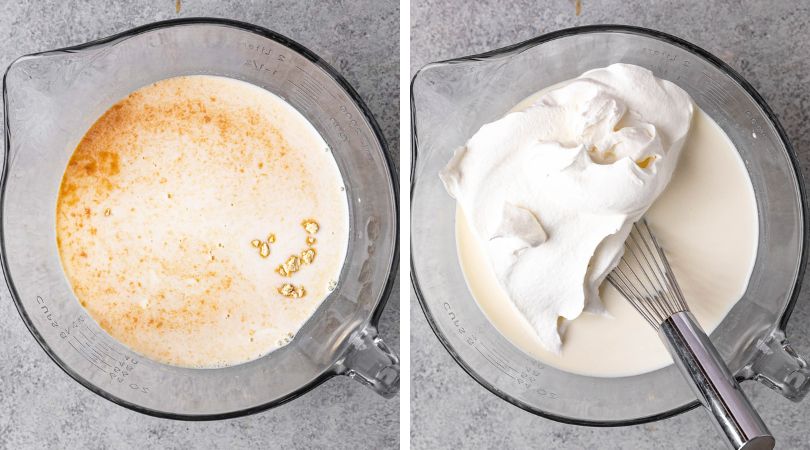 It should be noted that malted milk powder contains wheat flour, so it isn't gluten free. But that's the great thing about making your favorite fast food recipes at home, you can cut out or exchange ingredients to work with any dietary limitations or to accommodate different tastes. Copycat Recipes also let you have multiple fast food favorites in one meal, like McDonald's Big Macs with In and Out Animal Fries finished off with this vanilla treat. Whether you make a whole meal out of copycats, or just stick to this dessert, this Vanilla Frosty recipe is a favorite!
What is the difference between a Frosty and a Milkshake?
They look very similar, and are made with similar ingredients, but milkshakes and Frosty's are not the same. A Frosty is more like a cross between a soft serve and a milkshake, meant to be thick enough to eat with a spoon. It's soft enough you can dunk a French Fry in it and get a nice scoop of creamy Frosty goodness, but you'll have to let it sit for a bit before it can be drank through a straw.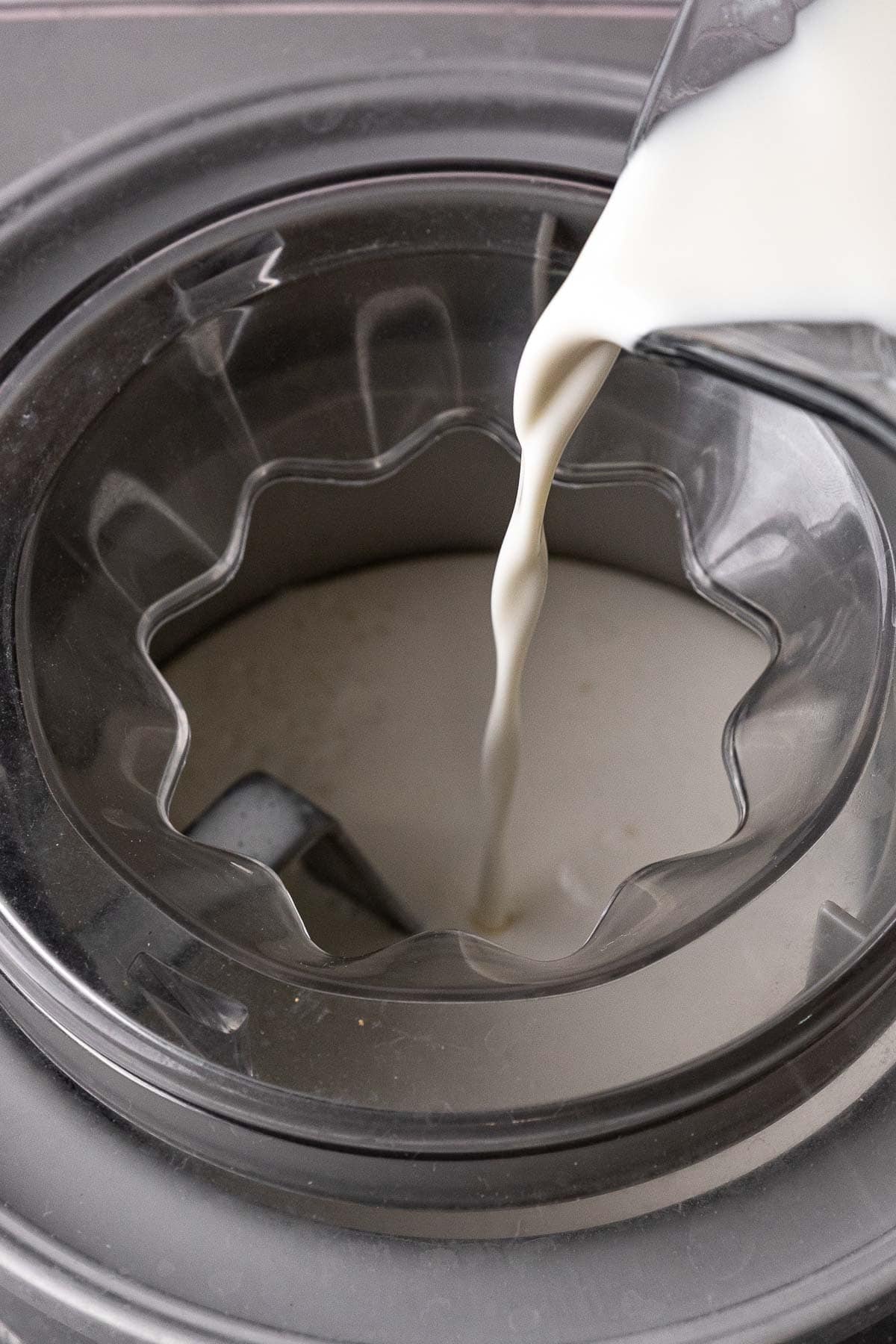 How To Make a Wendy's Frosty
Whisk: In a large bowl, whisk the condensed milk, milk, malted milk powder, and vanilla extract until smooth and completely combined. You can also use a blender to mix it all together.
Fold: Fold softened cool whipped topping into the vanilla milk mixture until it's just combined. You don't want to overmix or let the whipped topping get too warm.
Ice Cream Maker: Make sure your ice cream make bowl is completely frozen. Add the milk-cool whip mixture to the ice cream maker bow. Let the mixture churn for 10-15 minutes until it's thick but not frozen. Do not mix for more than 20 minutes, if it's not freezing enough, then pop it in the freezer for 30 minutes, stir, and repeat until frozen to your liking.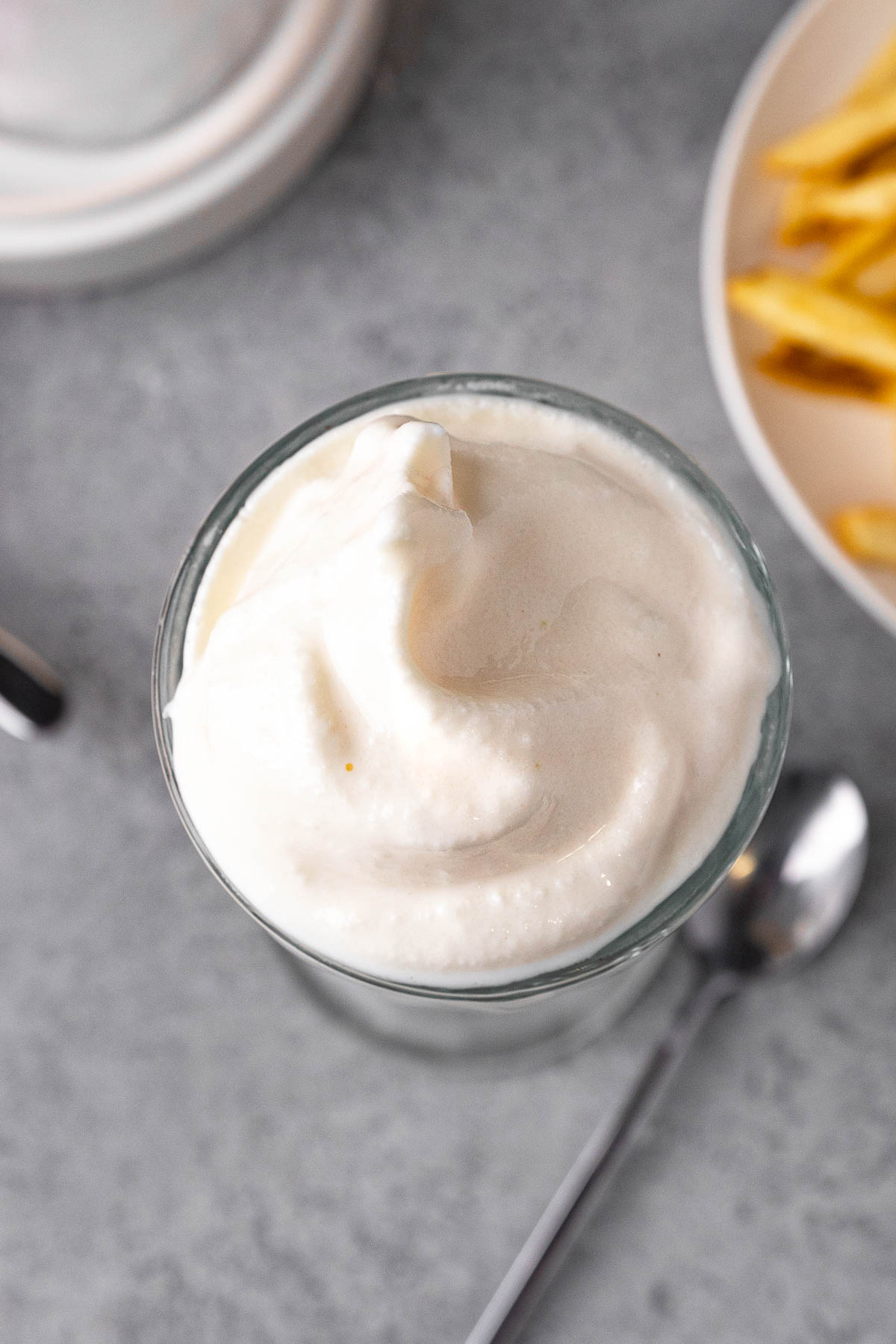 More Copycat Dessert Recipes
FAQs for
Wendy's Frosty
What makes a Wendy's Frosty so good?
There are so many reasons that a Wendy's Frosty is good from the light, not overly sweet vanilla taste, to the creamy frozen custard-like base, to the dip-able airy softness. It's the perfect delicious balance of sweet, creamy, and cool.
What is the secret ingredient in this copycat Frosty recipe?
The secret to making a rich, creamy Frosty is a combination of sweetened condensed milk as the sugar, so they aren't overly sweet, and the malted milk powder so they have that signature buttery taste and texture.
What was the original Frosty flavor at Wendy's?
While it's called the Chocolate Frosty, the original frosty flavor is actually what Dave Thomas called "light chocolate". This was a mixture that is mostly chocolate plus some vanilla so the flavor pairs better with heavier fast food like burgers and fries.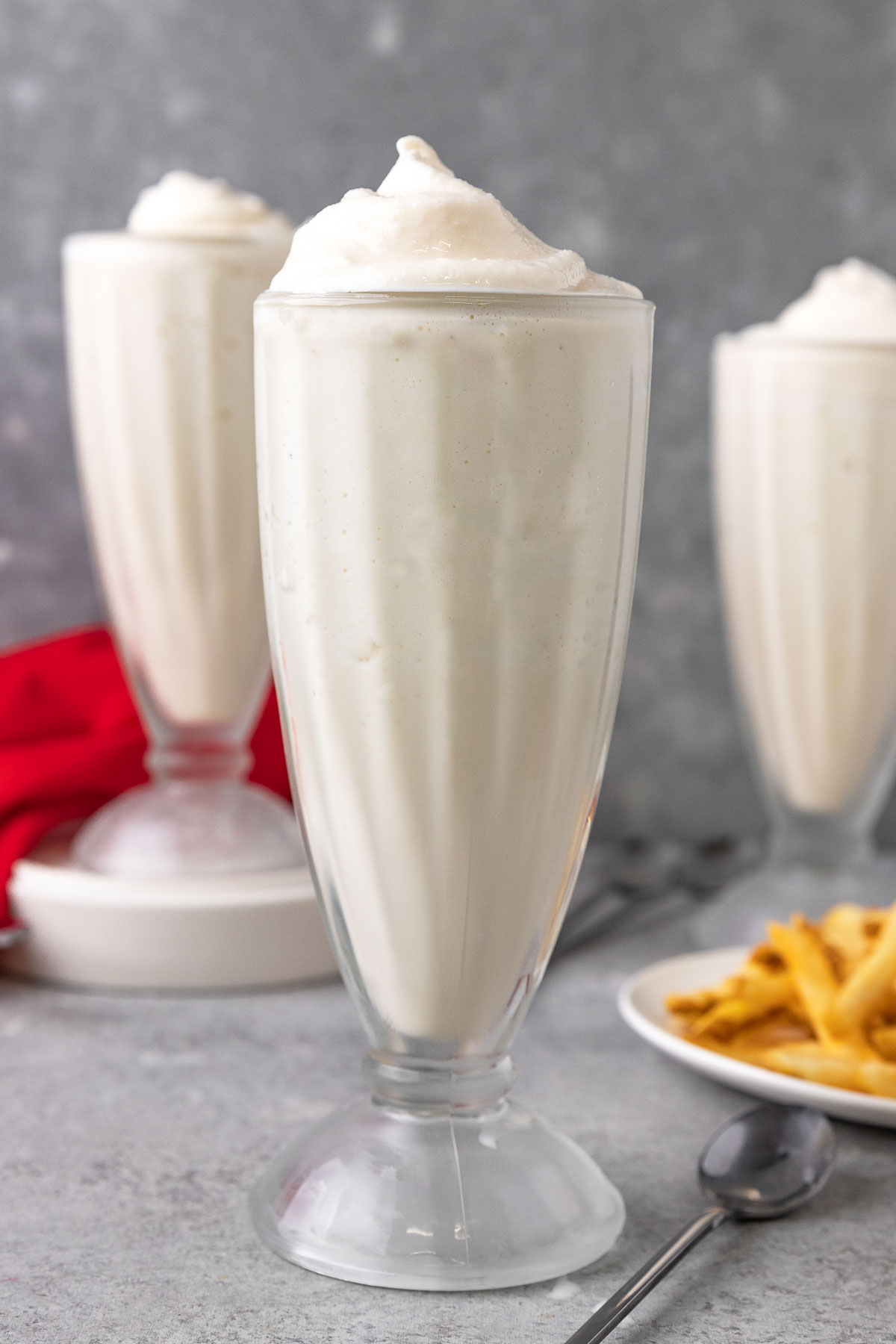 Create a free account to

Save Recipes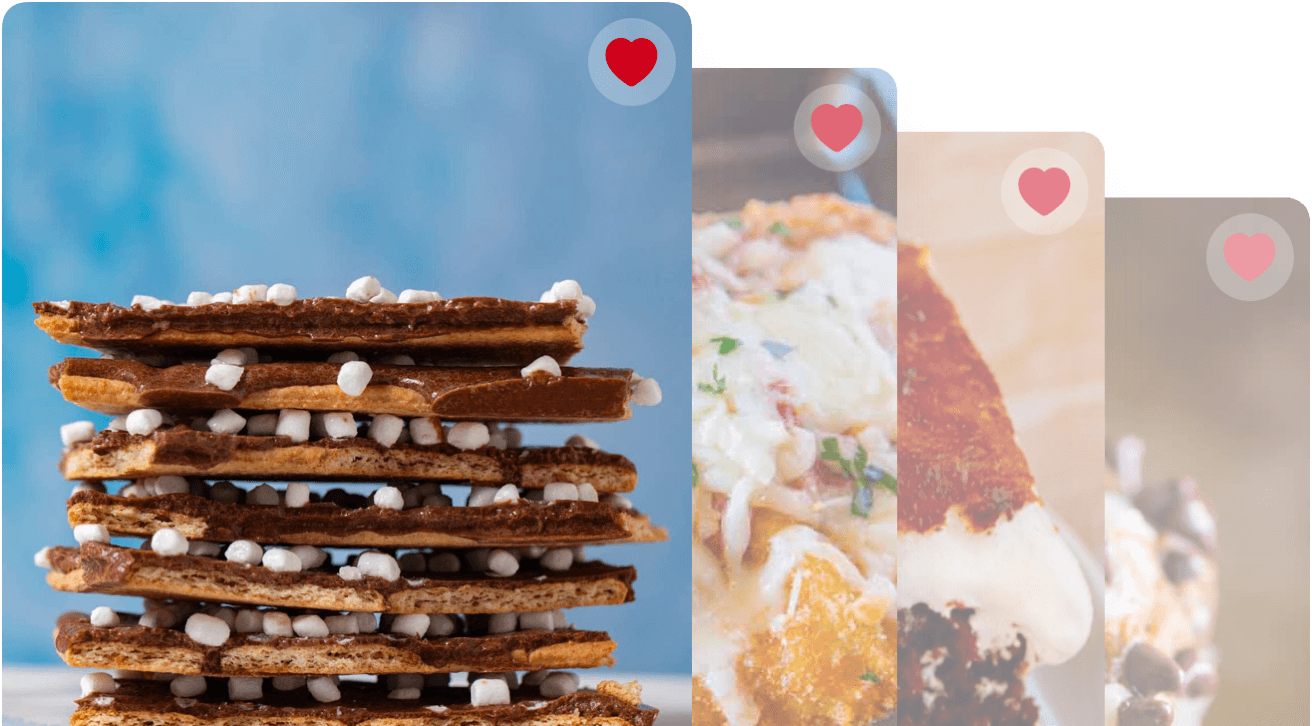 Key Ingredients
Sweetened Condensed Milk: This canned sweetened milk is basically milk that has been reduced down with sugar until it is extremely thick and concentrated. It is very sugary so it adds the sweetness to the ice cream plus gives it that creamy texture without needing a long time in the ice cream maker.
Whole Milk: This recipe does us a half gallon of milk, but it also makes a lot of servings! While you can use low fat or non-dairy milk like almond milk, keep in mind it won't be as rich or creamy.
Malted Milk Powder: Malted milk powder is a special milk powder made out of barley, evaporated milk, and wheat flour. This interesting milk powder doesn't taste great on its own but when it's added to sweet treats like ice cream or candy, it makes them taste amazing! You can find it near the evaporated, condensed and powdered milk products.
Cool Whip: Frozen cool whipped topping helps the ice cream thicken up and get creamy faster without needing to be in the freezer or ice cream maker for a really long time. You can also use regular Whipped Cream, but this works better if you make it by hand.
Vanilla Extract: Malted Milk Powder has a light vanilla taste but to make sure you can really taste the warm, sweet vanilla, you want to add vanilla extract. Use real vanilla, not imitation vanilla, for the best taste.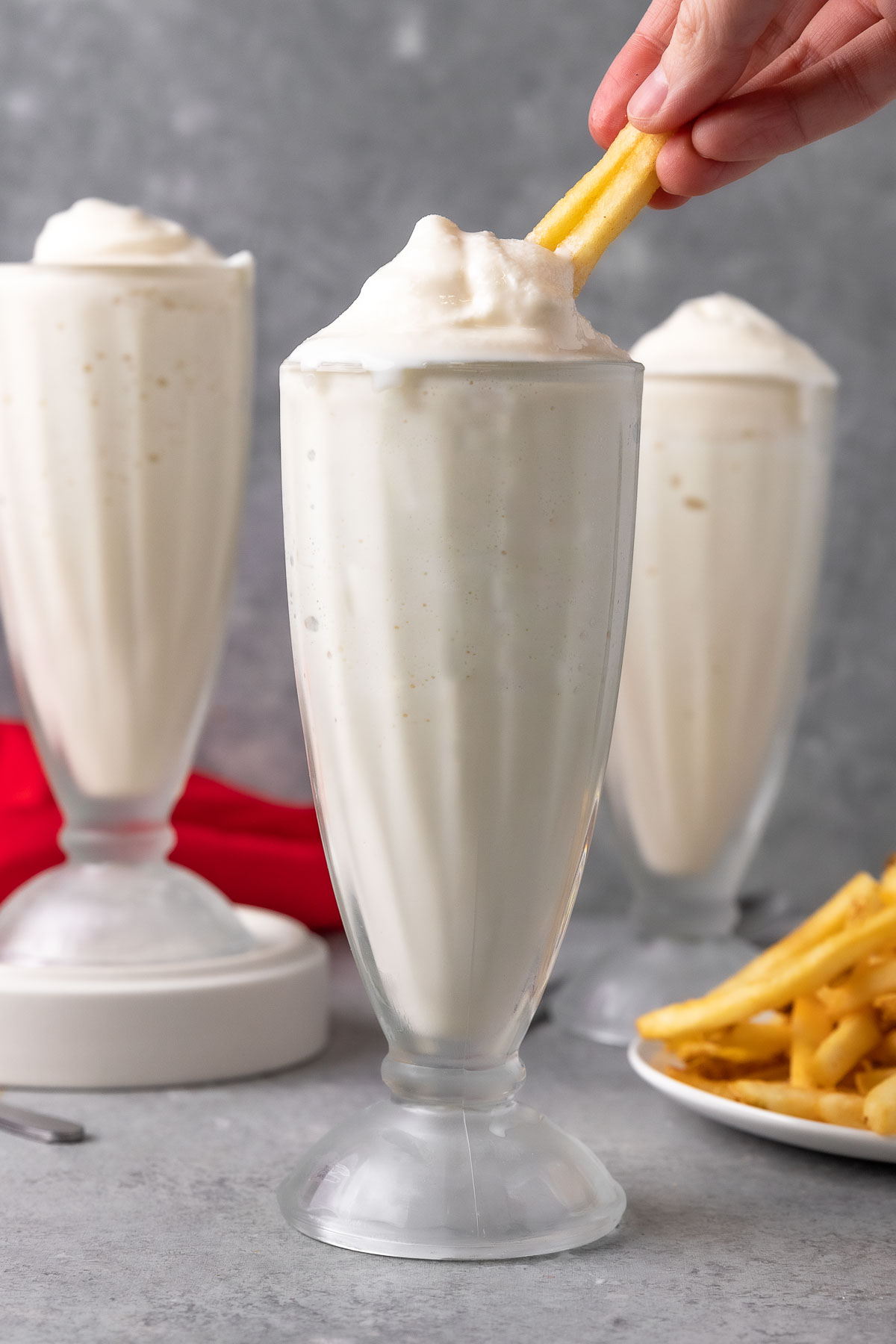 Variations
Caramel Apple: Did you know Canada Wendy's had a Caramel Apple Frosty? Well you can make your own instead of hoping it comes to a town near you. Simply peel and dice up a green apple into tiny pieces and stir them into the frosty after it's churned in the ice cream maker. In the serving glass, add a swirl of Salted Caramel Sauce, then add the Vanilla Apple Frosty and top with a little more sauce!
Strawberry: Nesquik makes malted milk powder and also makes them in other flavors besides vanilla. Easily make these the summery Strawberry Frosty by using Strawberry Nesquik. Serve with whipped cream and Strawberry Topping for an extra special summer treat.
Frosty Float: Make a delicious old-fashioned treat by serving your Frosty with Coca-Cola or Root Beer soda to make a Vanilla Frosty Float. Orange Soda on top would make it a tasty creamsicle flavor!
Mix-ins: Try mixing in some fresh chopped fruit, M&M's, peanut butter chips, chocolate chunks, or crushed cookie pieces. Basically anything you can add to a milkshake can be added to a Frosty. You want to mix them into the Frosty after it has set in the ice cream maker.
Vanilla Frosty with Hand Mixer
Freeze a metal bowl overnight.
Fill a large bowl, that will fit the metal bowl plus ice, with ice.
Stir rock salt into the ice.
Nestle the metal bowl into the ice so that the edges are covered in ice.
Add all the ingredients to the bowl except the Cool Whip.
Use a handheld mixer to whip the ingredients together. The ice bath should chill the frosty while the mixer churns it.
Halfway through, fold in the Cool Whip, then continue churning until it is frozen.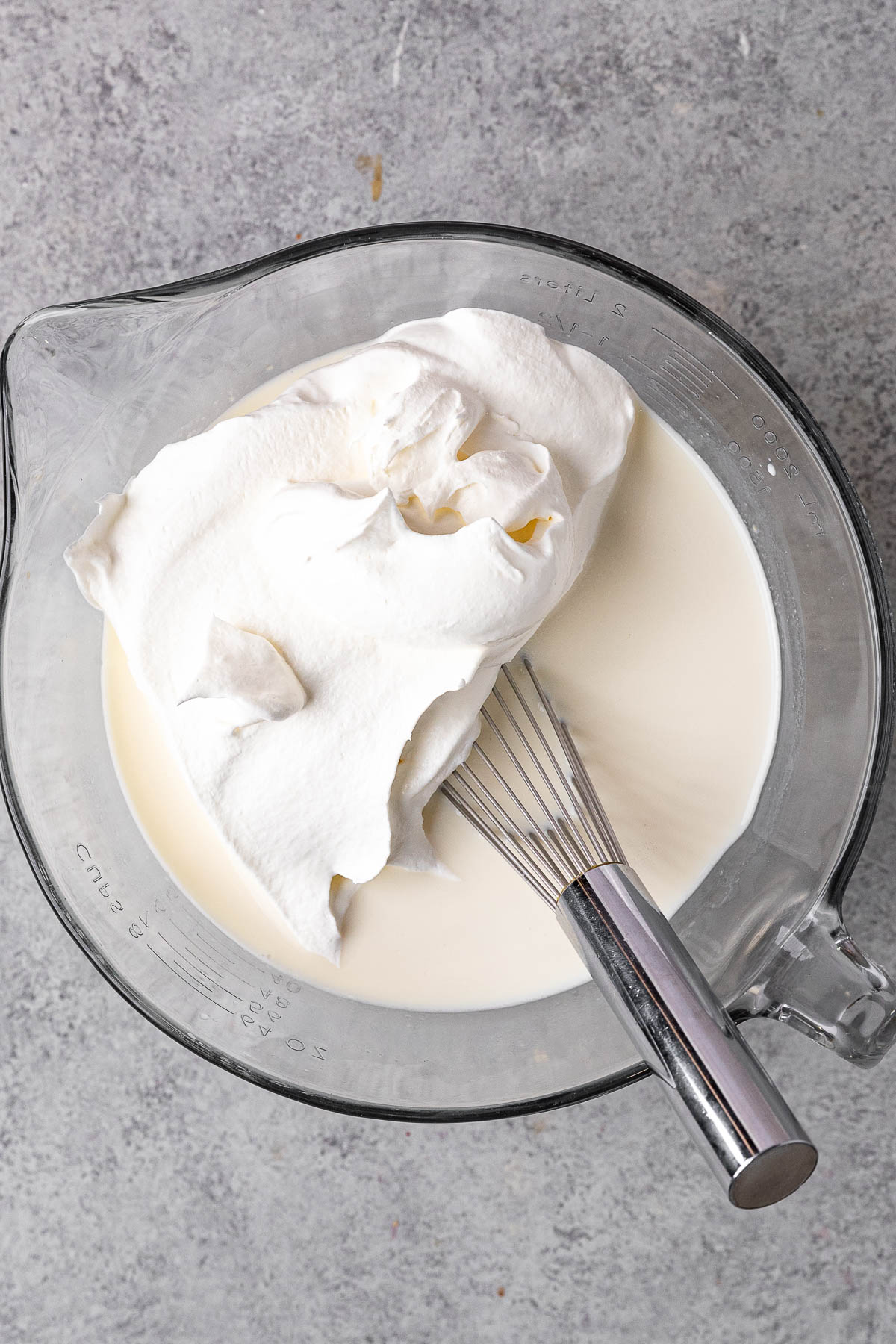 More Tasty Frozen Treats!
How to Store
Serve: This frosty treat will melt quickly if you leave it out at room temperature. So, either enjoy the Frosty right away or cover and store.
Store: If you're planning to eat the frosty within a few hours, you can store it in an airtight container in the fridge.
Freeze: For longer storage, put the Frosty in a freezer-safe container and store it in the freezer for up to a month. Let it thaw in the fridge to soften again before mixing and serving.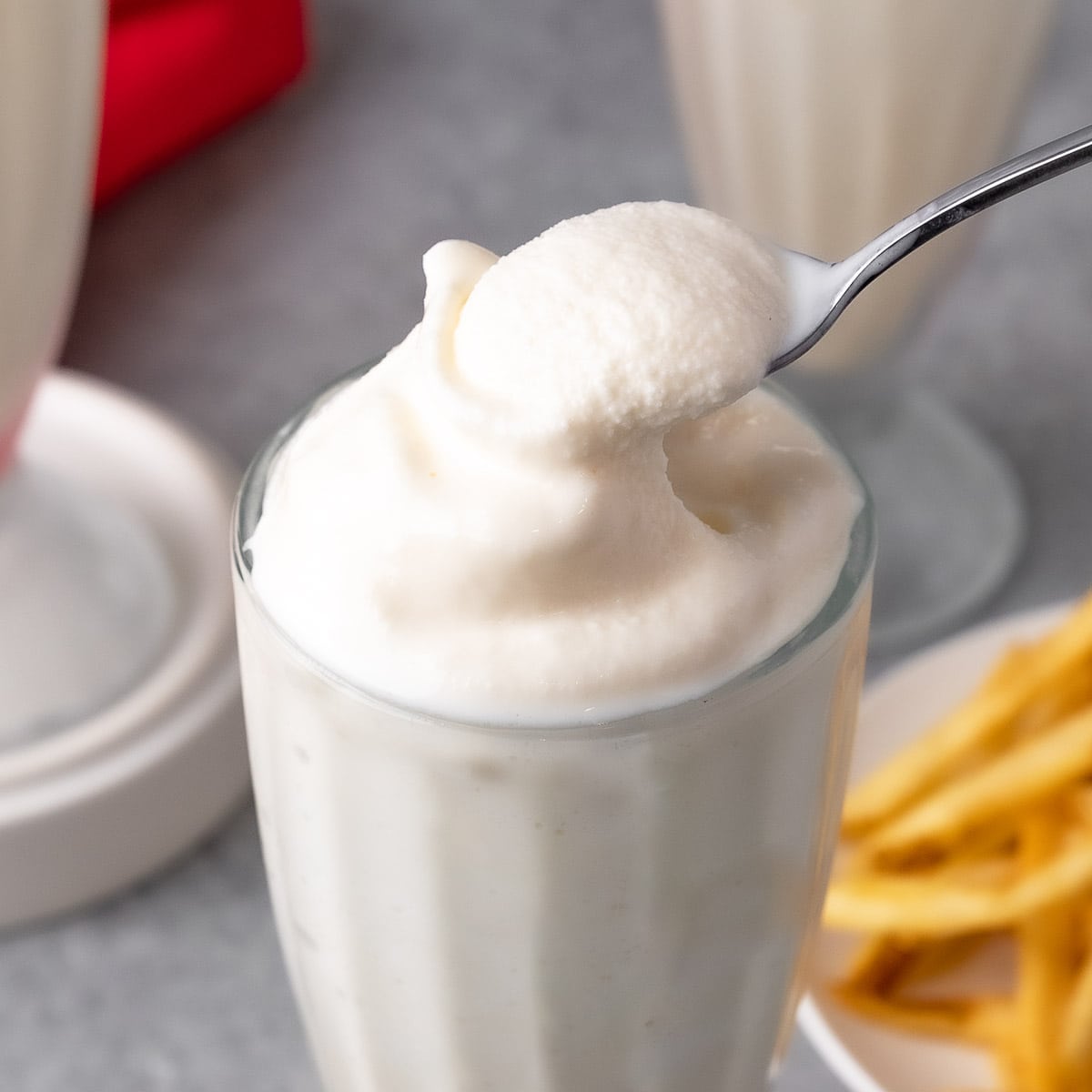 Ingredients
3/4

cup

sweetened condensed milk

, half can

8

cups

whole milk

4

tablespoons

malted milk powder

1

tablespoon

vanilla extract

8

ounces

Cool Whip
Instructions
Add condensed milk, milk, malted milk powder, and vanilla extract to a large bowl and whisk until smooth.

Whisk in the Cool Whip until creamy.

Add to ice cream maker with a frozen mixing bowl, let churn for

10-15 minutes

until thickened but not frozen.
Nutrition
Calories:
300
kcal
|
Carbohydrates:
37
g
|
Protein:
11
g
|
Fat:
12
g
|
Saturated Fat:
7
g
|
Cholesterol:
39
mg
|
Sodium:
173
mg
|
Potassium:
482
mg
|
Fiber:
1
g
|
Sugar:
34
g
|
Vitamin A:
528
IU
|
Vitamin C:
1
mg
|
Calcium:
396
mg
|
Iron:
1
mg