Balsamic Bruschetta is an appetizer made with balsamic vinegar, garlic, red onions, olive oil, tomatoes and toasted bread slices.
If you love Bruschetta, then this is the perfect easy recipe for you to make your own. This is a great Italian appetizer that is really easy to put together and goes great with a dinner of Chicken Parmesan, Chicken Marsala, or Baked Ziti.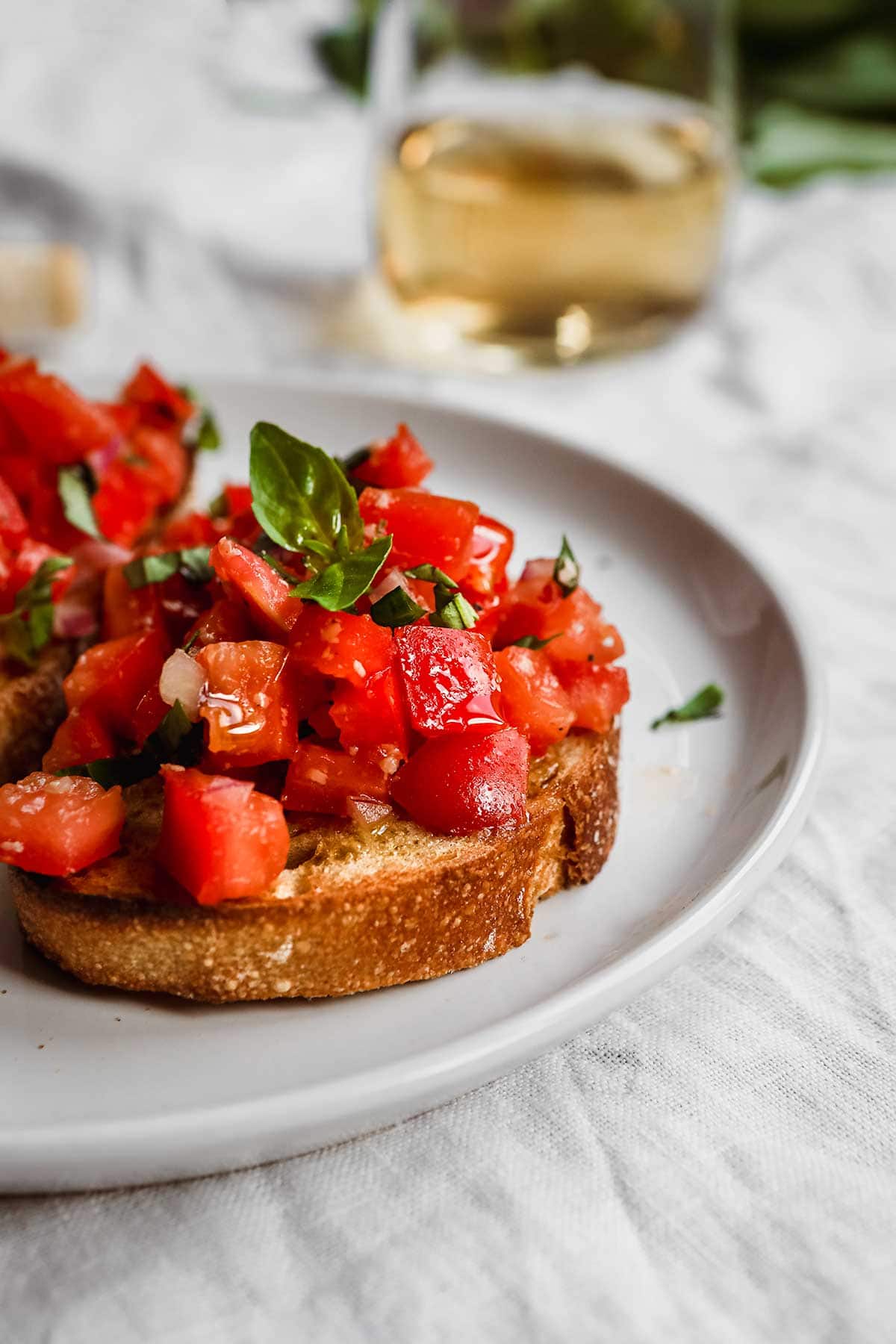 BALSAMIC BRUSCHETTA
Bruschetta is such an all time popular appetizer, mostly because of how quickly you can make it. This is one of the easiest Balsamic Bruschetta recipes that you'll ever try. All you need are some fresh tomatoes, a few garlic cloves, red onion, basil leaves, toasted bread slices, balsamic vinegar, salt, pepper, and olive oil. Using a baking sheet or platter to set the Balsamic Bruschetta out on will give you an even surface to work. You will definitely want to use Roma tomatoes, instead of large ones, for their bold flavor which goes really well with the fresh basil leaves. You can find Roma tomatoes in your average grocery store for a fairly inexpensive price.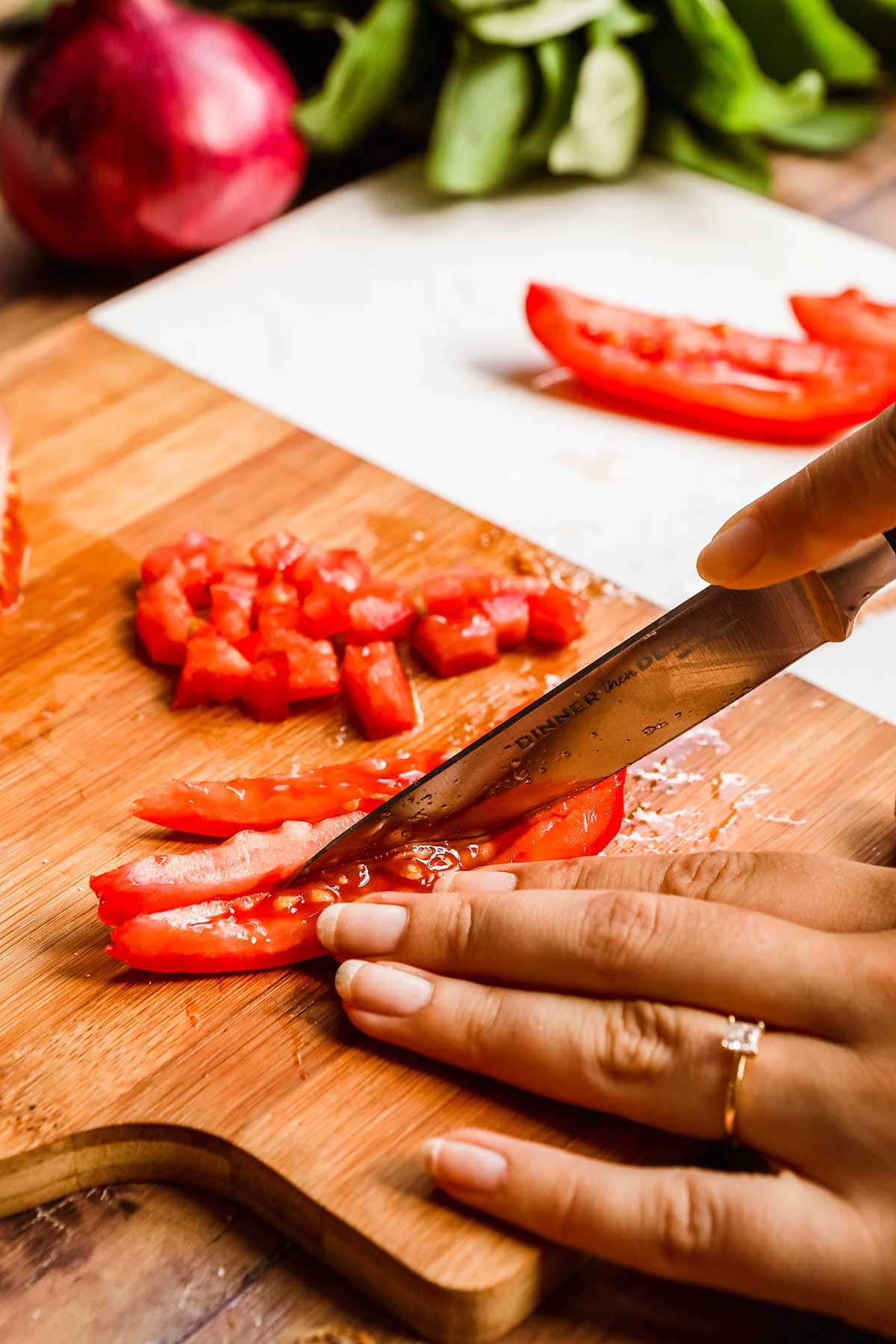 Homemade Balsamic Bruschetta will end up being one of your favorite recipes for a fun appetizer or delicious side dish, and the fact that it has no cook time whatsoever is an added bonus. You also wouldn't be alone in loving Bruschetta, as it has been a favorite appetizer and side dish since the ancient Romans. Truly, you are eating a piece of delicious history!
WHAT TO SERVE WITH BALSAMIC BRUSCHETTA
WHAT DOES "BRUSCHETTA" MEAN?
"Bruschetta" comes from a Roman version of the word "abbrustolire" which means "toasted on coals." Bruschetta comes from Ancient Rome and was originally a way for olive pressers to show off their olive oil at the market. They would drizzle a little from one of their kegs onto a slice of bread and let potential buyers taste them.
This idea turned into an appetizer around the 15th century when tomatoes were introduced from the New World and were very in style. In modern Bruschetta, it is very American to put tomatoes in this recipe, since Italian cuisine has moved away from tomato Bruschetta.
Tomatoes are originally from the Americas and were brought back to Europe during the 1500's. They are actually related to the Nightshade plant, whose berries are toxic. Other plants that are both delicious and part of the same family as nightshade are potatoes, eggplant, peppers, and a few others.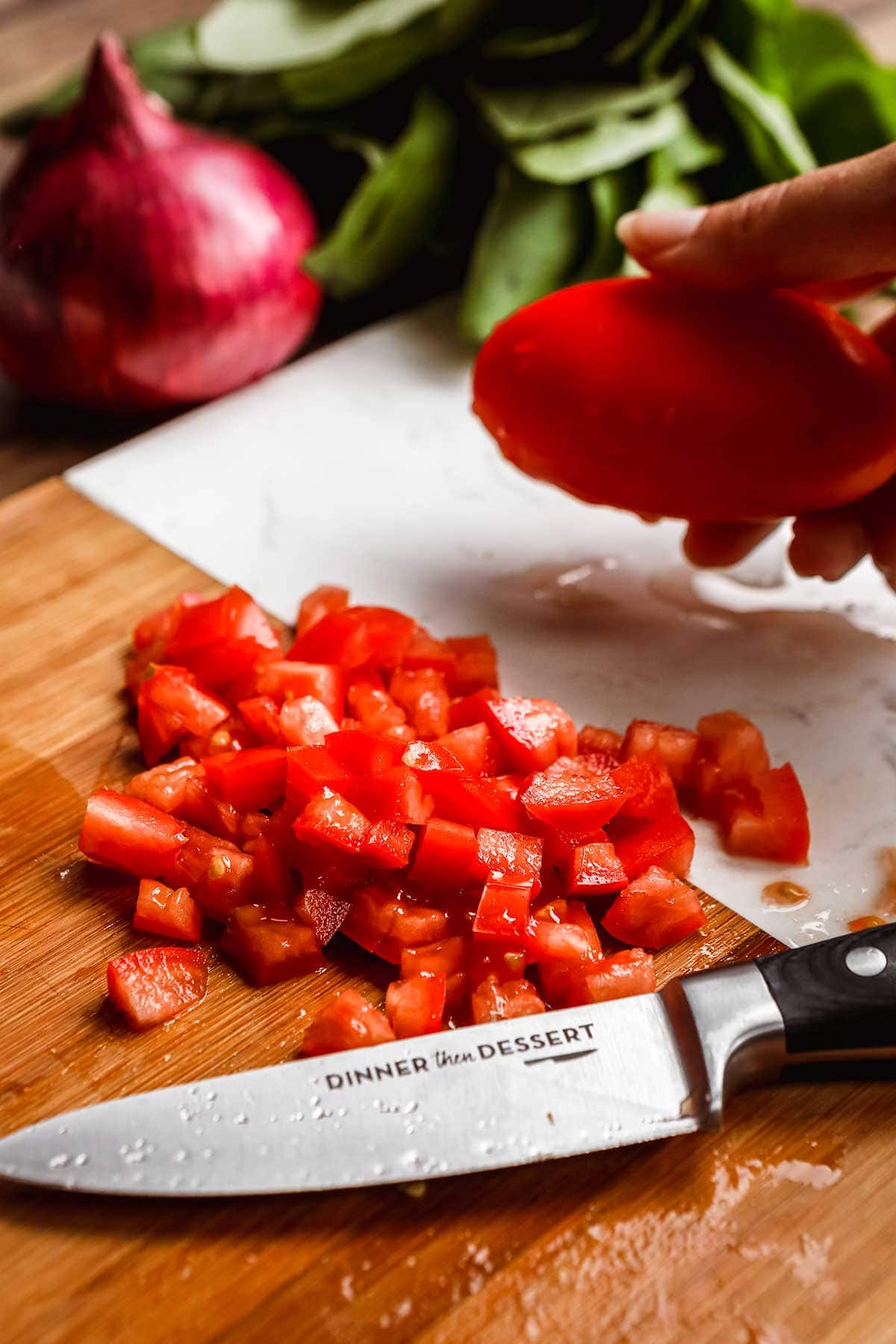 HOW TO MAKE BALSAMIC BRUSCHETTA
In a bowl, toss together the tomatoes, red onion, basil, and garlic.
Mix in the balsamic vinegar, olive oil, kosher salt, and pepper.
Serve on toasted bread slices.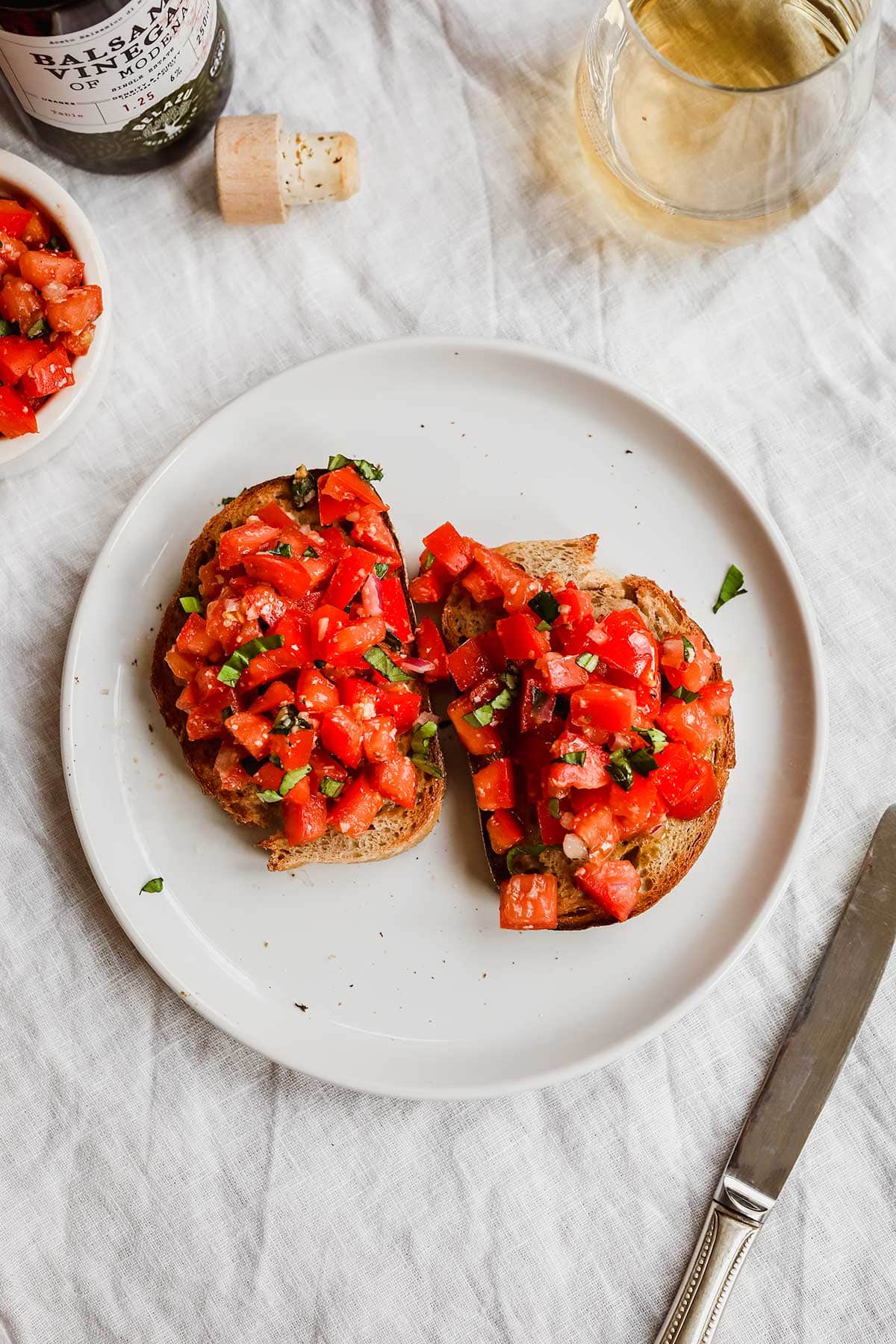 Create a free account to

Save Recipes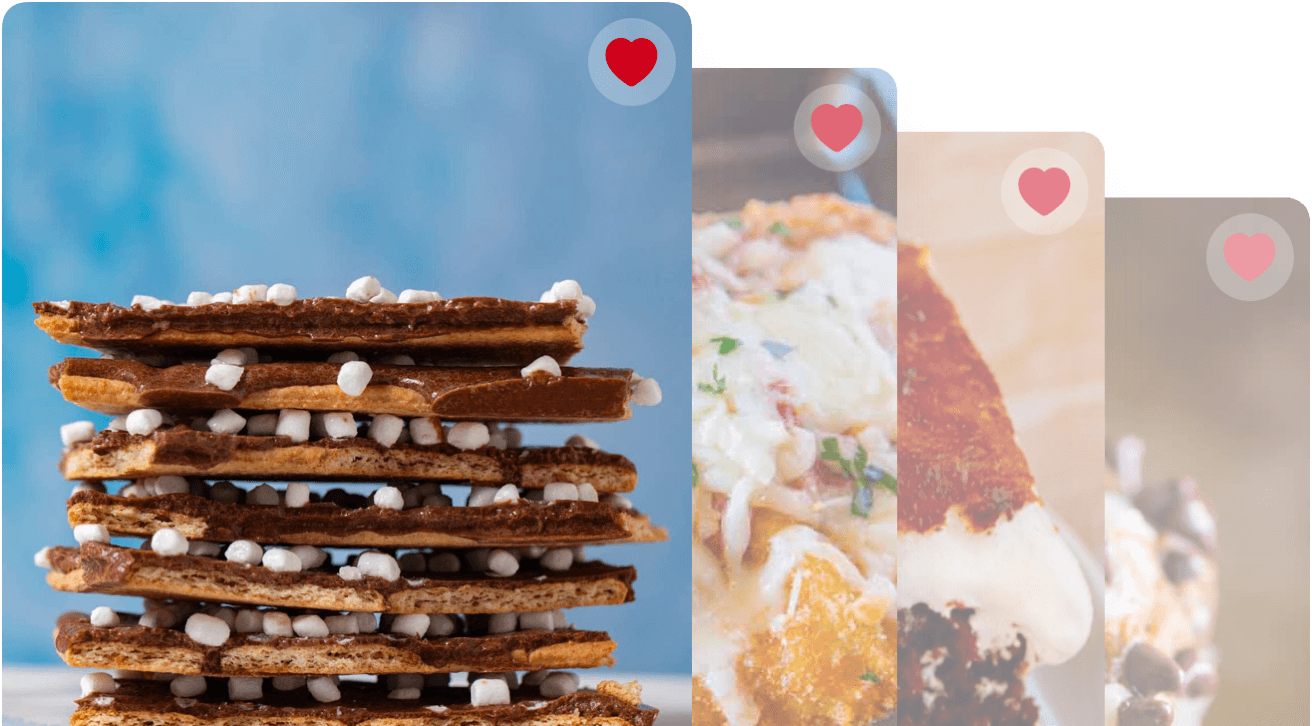 VARIATIONS ON BALSAMIC BRUSCHETTA
Cheese: Consider adding fresh grated parmesan to the tomato mixture or as a garnish on top. You could also melt some mozzarella cheese onto the baguette slices when toasting for an extra cheesy Balsamic Bruschetta.
Herbs and Seasonings: Have fun with the flavors by adding your favorite fresh herbs like oregano, thyme, or rosemary. To add a kick, add a half teaspoon red pepper flakes, too.
Bread: Mix up the texture and flavor of the appetizer by using different breads like sourdough, pretzel bread, or focaccia.
MORE APPETIZER RECIPES
HOW LONG IS BALSAMIC BRUSCHETTA GOOD?
Serve: You can serve up your Bruschetta for up to 3 hours at room temperature before you should refrigerate it to keep it fresh.
Store: Wrap up your leftovers in an airtight container or plastic wrap and put them in the fridge. The Bruschetta will be good for up to 1 week, but I would definitely eat them sooner rather than later.
Freeze: You can freeze the tomato mixture separate from the slices of bread to keep it good longer. Bruschetta can last in the freezer for up to 3 months, and you can eat it straight from the freezer, since Bruschetta is still delicious cold.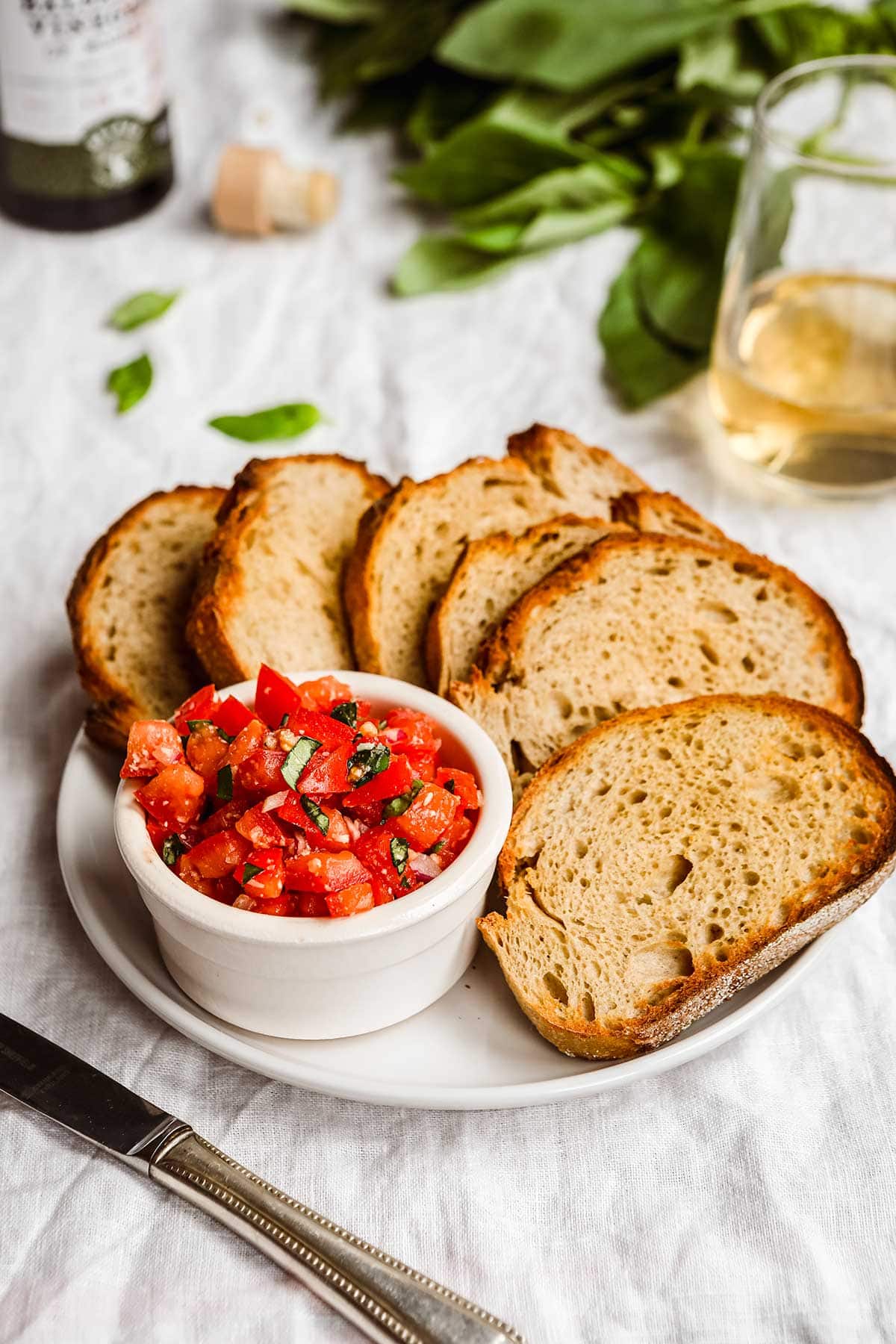 Ingredients
8

roma tomatoes

, deseeded and diced

1/3

cup

fresh basil

, chopped

1/4

cup

red onion

, minced

2

cloves

garlic

, minced

1

tablespoon

balsamic vinegar

1

teaspoon

olive oil

1/4

teaspoon

kosher salt

1/4

teaspoon

coarse ground black pepper

1

loaf

French baguette

, toasted and sliced
Instructions
In a bowl, toss together the tomatoes, basil, red onion, and garlic.

Mix in the balsamic vinegar, olive oil, kosher salt, and pepper.

Serve on toasted bread slices.
Nutrition
Calories:
106
kcal
|
Carbohydrates:
19
g
|
Protein:
3
g
|
Fat:
2
g
|
Saturated Fat:
1
g
|
Sodium:
268
mg
|
Potassium:
189
mg
|
Fiber:
2
g
|
Sugar:
2
g
|
Vitamin A:
569
IU
|
Vitamin C:
9
mg
|
Calcium:
34
mg
|
Iron:
1
mg