DoubleTree Chocolate Cookies (Copycat) are the perfect replica of the gooey, melty cookies with crunchy nuts from the Hilton hotels.
A delicious Chocolate Chip Cookie is one of the most classic and well-loved Cookie Recipes ever. This copycat recipe is made just like the chewy chocolate chip walnut cookies served at DoubleTree Hotels.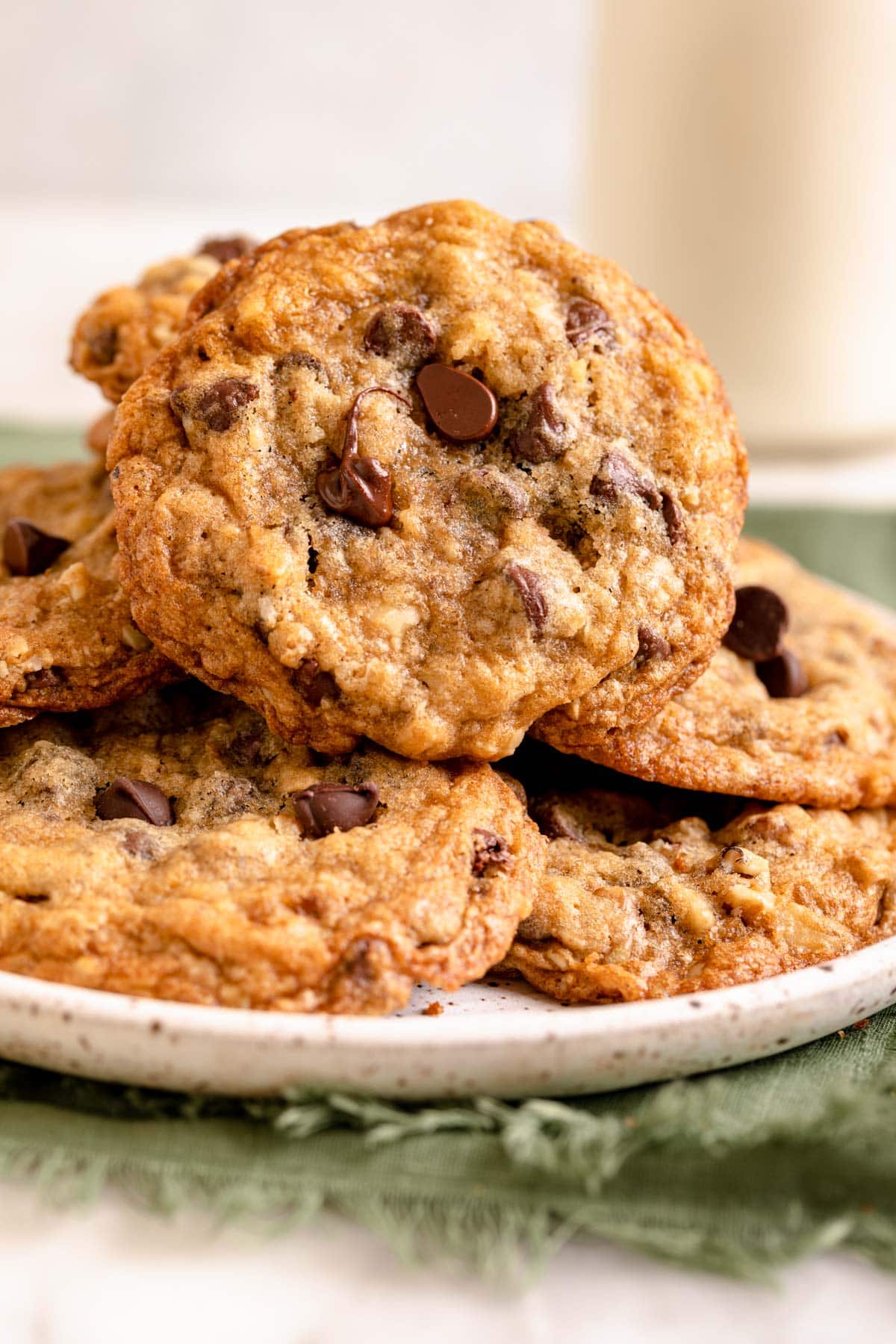 Hilton's DoubleTree Hotel is known for its delicious chocolate chip walnut cookies. The DoubleTree Signature Cookie recipe has always been a favorite, and with this copycat recipe, you can enjoy freshly baked cookies even when you're not at the hotel chain.
If you haven't had DoubleTree Cookies before, then you're in for a treat. These simple cookies are made with rolled oats, walnuts, chocolate, and a little cinnamon. They turn out with the perfect buttery, chewy texture and warm cookie flavor. They're just too good to only have at the hotel, so it's great to make the DoubleTree Signature Cookies from your own kitchen.
Once they're done, let the warm chocolate chip cookies cool before you serve them. The soft, gooey texture is delicious, but it also means the warm cookies will fall apart and make a mess. Once they've cooled, you can enjoy the cookies on their own, or make a more decadent dessert with a scoop of Ice Cream over your cookie.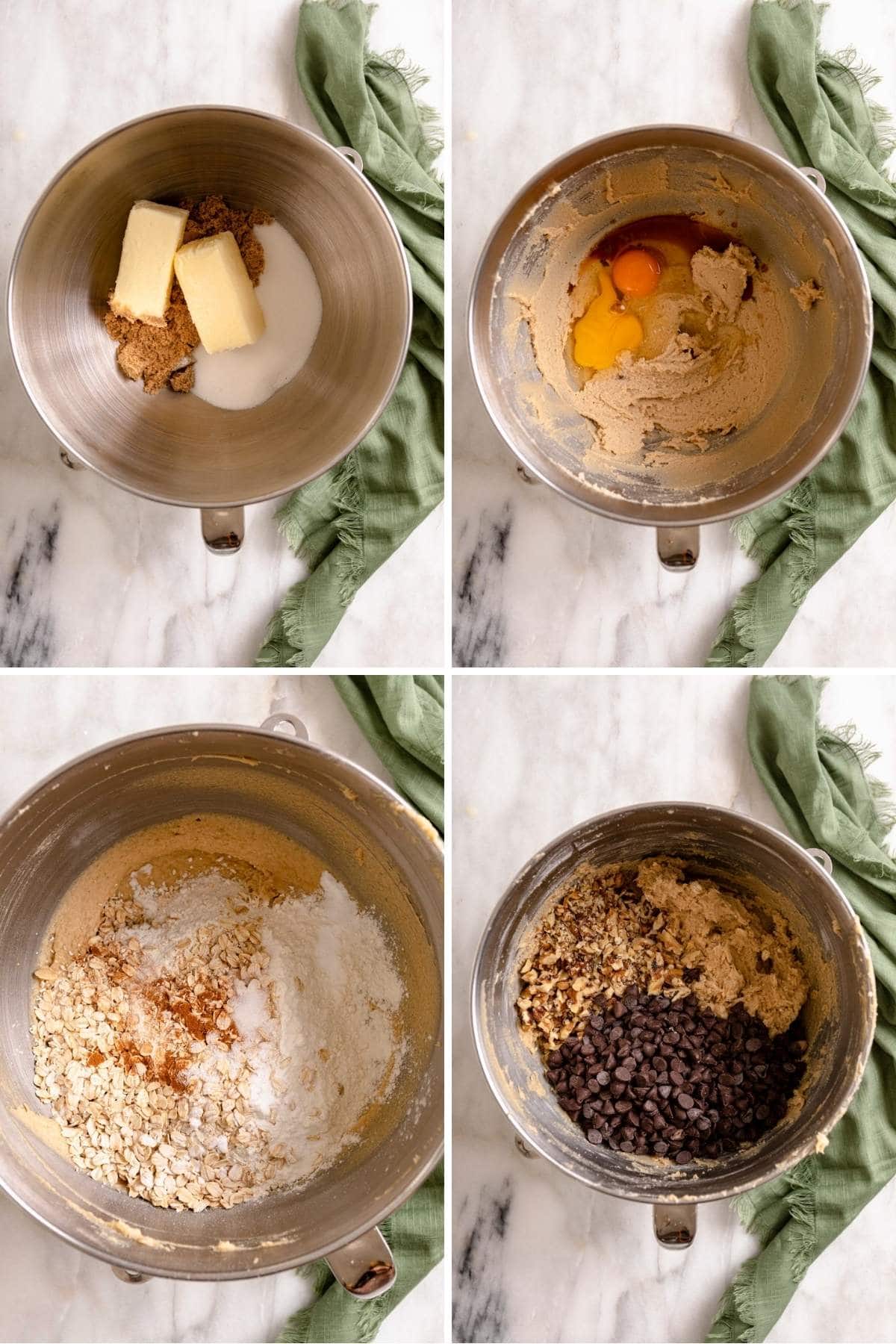 Can You Freeze the Cookie Dough?
You can absolutely freeze the DoubleTree Walnut Cookie dough to bake later. Form the dough into balls as usual, and place them on a baking sheet. Then pop them in the freezer for a few hours. Once they've hardened, you can transfer the dough balls to a freezer bag for long-term storage.
When you're ready to bake, place the dough balls on a parchment-lined baking sheet with 2 inches of space between each one. There's no need to let them thaw. Just preheat the oven to 300 degrees and pop them in. Then let the DoubleTree Chocolate Walnut Cookies bake until golden brown at the edges with a soft center.
Amazing Chocolate Chip Cookie Recipes
Frequently Asked Questions About Doubletree Chocolate Walnut Cookies
Why does the butter have to be softened before starting the cookies?
You want the butter nice and soft so you can cream the butter and sugars together. This allows the sugar to be even distributed throughout the dough. It also creates a light, fluffy texture because little the grains of sugar getting mixed into the butter for 2 minutes, allows small amounts of air to get mixed in as well.
Why can't I use the stand mixer to mix in my chocolate chips and walnuts?
Your stand mixer is a powerful tool. Using that to mix in your chocolate chips and walnuts into these cookies will cause the chips and nuts to break apart before you will be able to evenly distribute the throughout your dough. Mixing them by hand ensures they stay in the right size chunks, and they also get mixed in evenly.
What size should I make these Chocolate Walnut Cookies?
You can make these cookies any size you like. For larger cookies us an ice cream scoop to scoop them out onto the baking sheet. You don't want to make them much larger, as they won't fully cook in the middle if they're too large. For small, bite-size cookies use just 1 tablespoon of dough for each cookie. Adjust your cooking time accordingly and watch the cookies closely if you are adjusting the size.
Key Ingredients
Flavor Ingredients: For the most part, DoubleTree Chocolate Walnut Cookies use pretty basic cookie ingredients. But there are a few little additions that make a big difference in flavor. While the vanilla extract and even the pinch of cinnamon are fairly standard flavors, the recipe also calls for fresh lemon juice. There's not a lot of lemon juice, so it's a subtle flavor but it does add a hint of citrus and more interest to the overall taste.
Rolled Oats: Adding rolled oats in with the dry ingredients is such a great way to make extra chewy cookies. They also add a little bit of a natural, nutty taste.
Mix-ins: Of course, this cookie recipe uses semisweet chocolate chips for the delicious chocolate chunks. But along with the chocolate, DoubleTree also puts walnuts in the mix for a nice crunch throughout the buttery cookies.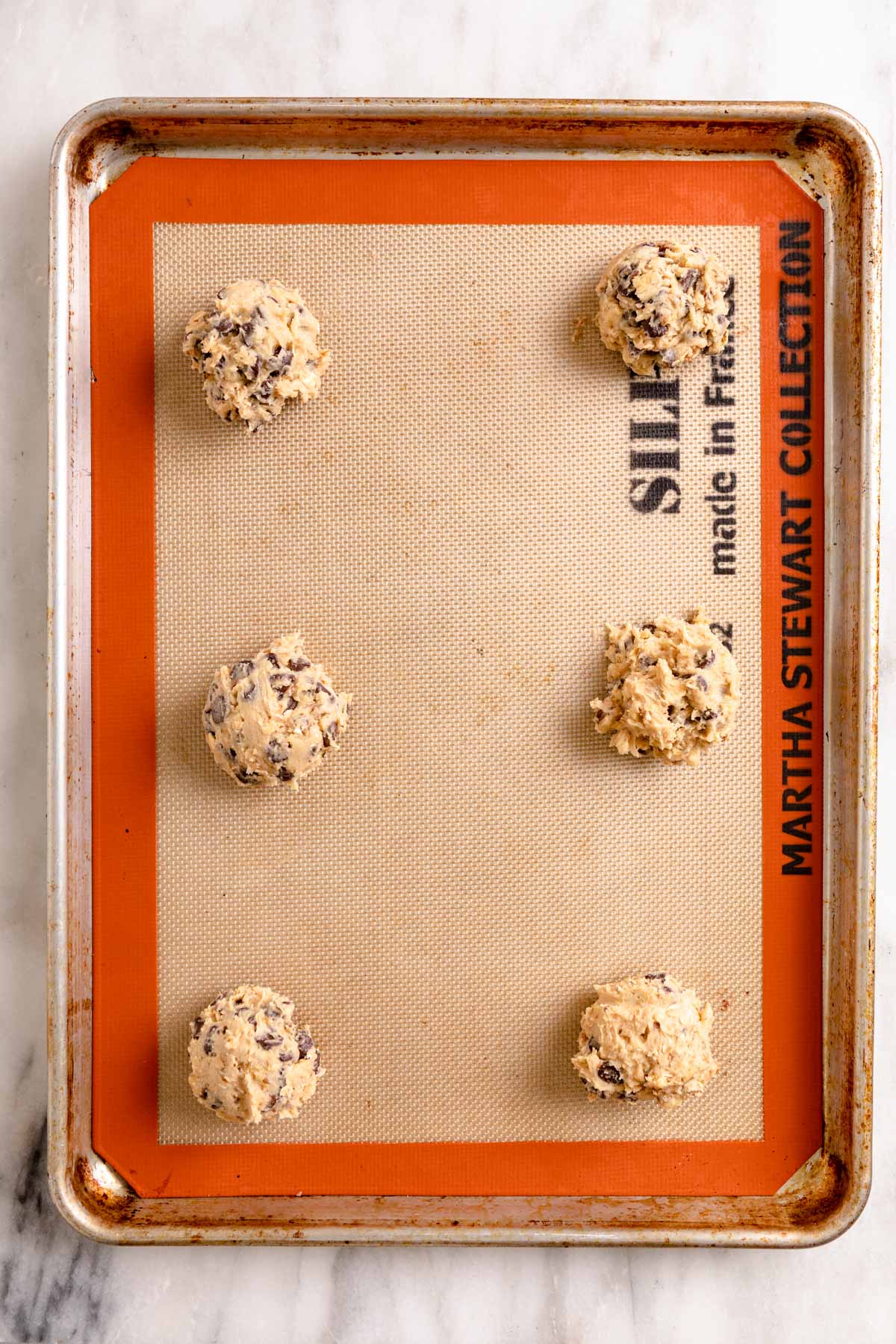 How to Make Doubletree Chocolate Cookies
Prep Time: Preheat your oven to 300 degrees, and prep your cookie sheets with parchment paper.
Cookie Dough: Add softened butter and brown sugar to the mixing bowl of your stand mixer. Then mix at medium speed for 2 minutes until the butter is creamed. Add the eggs, vanilla, and lemon juice, and blend them at low speed for 30 seconds. Then turn the mixer up to medium speed for 2 minutes until light and fluffy. Use a rubber spatula to scrape the dough down as it mixes. Then set the mixer back to low speed as you add the all-purpose flour, rolled oats, baking soda, salt, and a pinch of cinnamon. Mix until the dry ingredients are just combined, being careful not to overmix. Finish the dough by folding in the chocolate chips and walnuts.
Portion: Portion out balls of dough using a cookie scoop to form the dough into balls. Then place the inch-sized balls about 2 inches apart on the parchment-lined baking sheet.
Baking Time: Put the DoubleTree Cookies in the oven for 20-23 minutes, until the edges are golden brown but the center is still soft. After baking, let the DoubleTree Chocolate Walnut Cookies cool on the baking sheet for an hour before serving.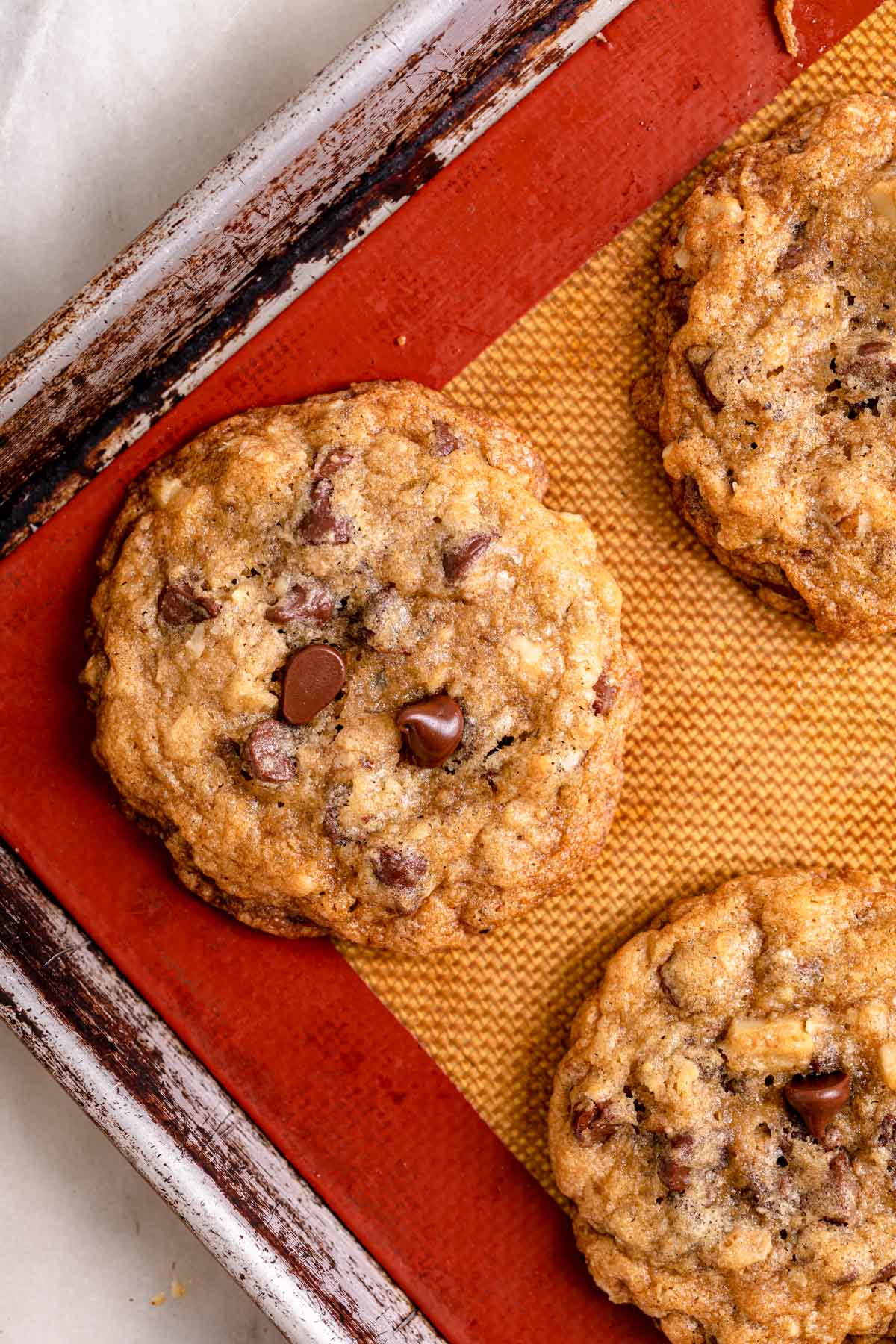 Create a free account to

Save Recipes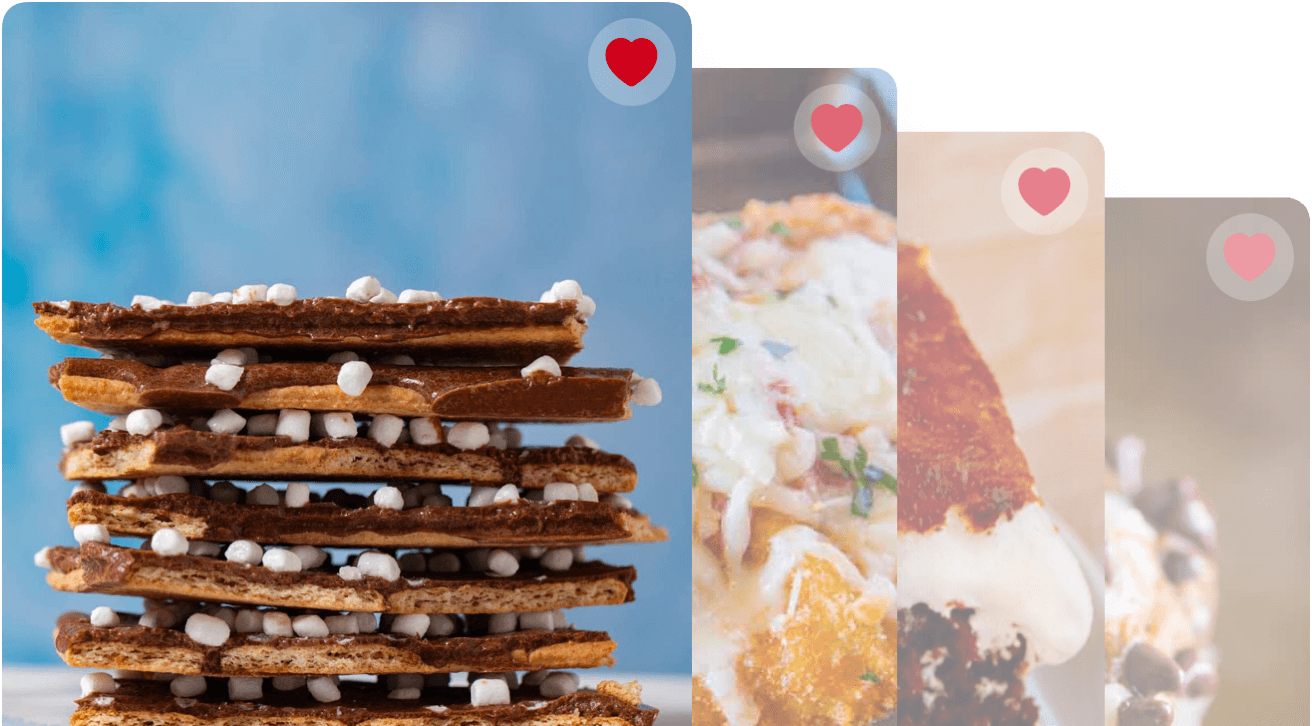 Variations
Chocolate Chips: Instead of regular semi-sweet chocolate chips, you can try using chocolate chunks, dark chocolate pieces, milk chocolate, or any combination of these.
Mix-ins: There are plenty of other mix-ins you can try in DoubleTree Chocolate Walnut Cookies. Chopped almonds, raisins, shredded coconut, M&Ms, or peanut butter chips would all taste amazing.
Gluten-Free: To make gluten-free Chewy Chocolate Chip Walnut Cookies, you can replace all-purpose flour with almond flour, oat flour, coconut flour, or any of your other favorite gluten-free replacements.
Orange: Orange and chocolate make a great combination. Replace the lemon juice for orange juice in this recipe and add in some orange zest. Use a teaspoon for subtle orange flavor, or a tablespoon of orange zest for stronger orange flavor.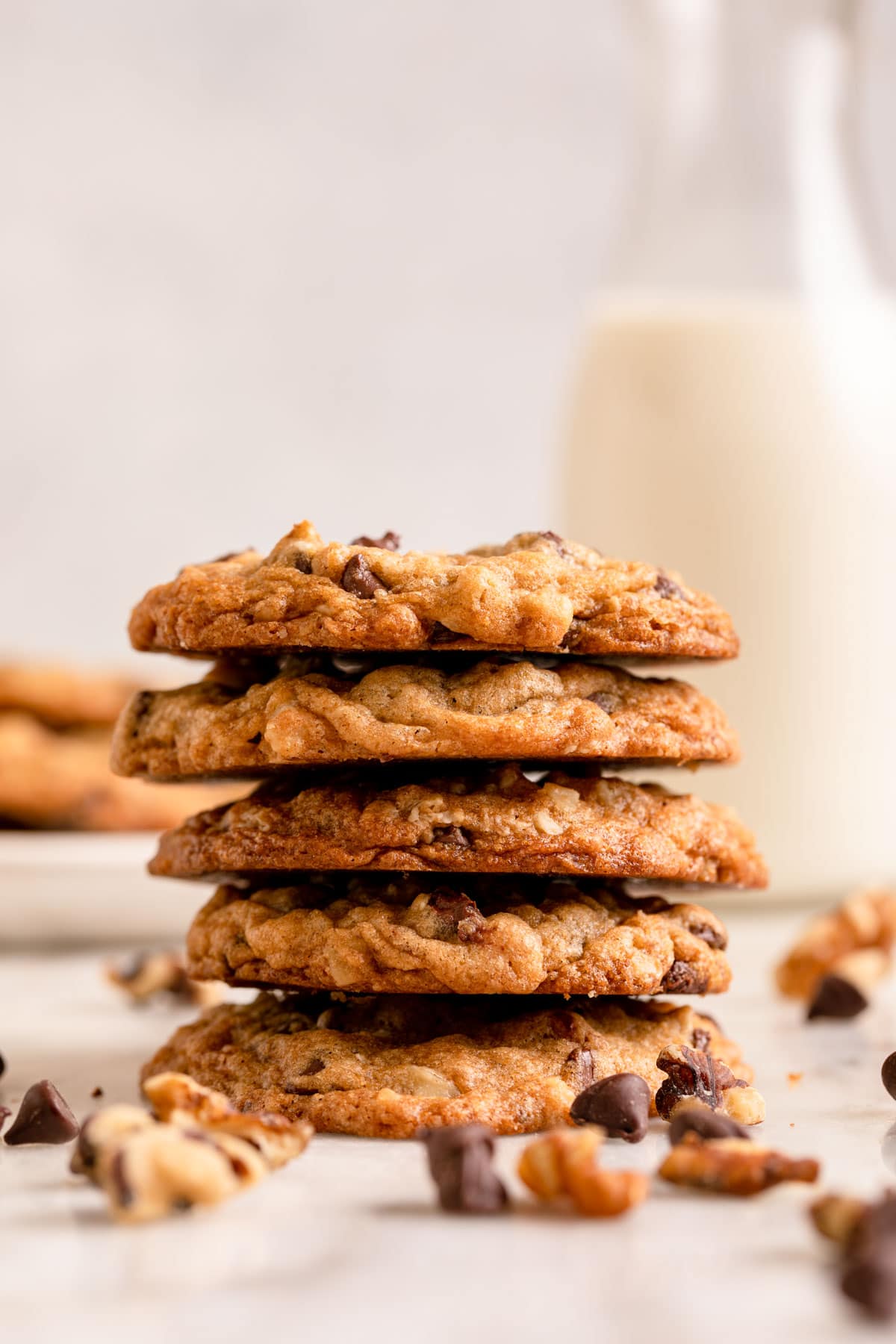 More Copycat Desserts
How to Store
Serve: Let the baked cookies cool completely before serving them.
Store: Leftover Chocolate Chip Walnut Cookies can stay good at room temperature covered in plastic wrap for 1-2 weeks. Or, keep the cookies sealed in the fridge for up to 1 month.
Freeze: For more long-term storage, freeze the cookies for up to 6 months.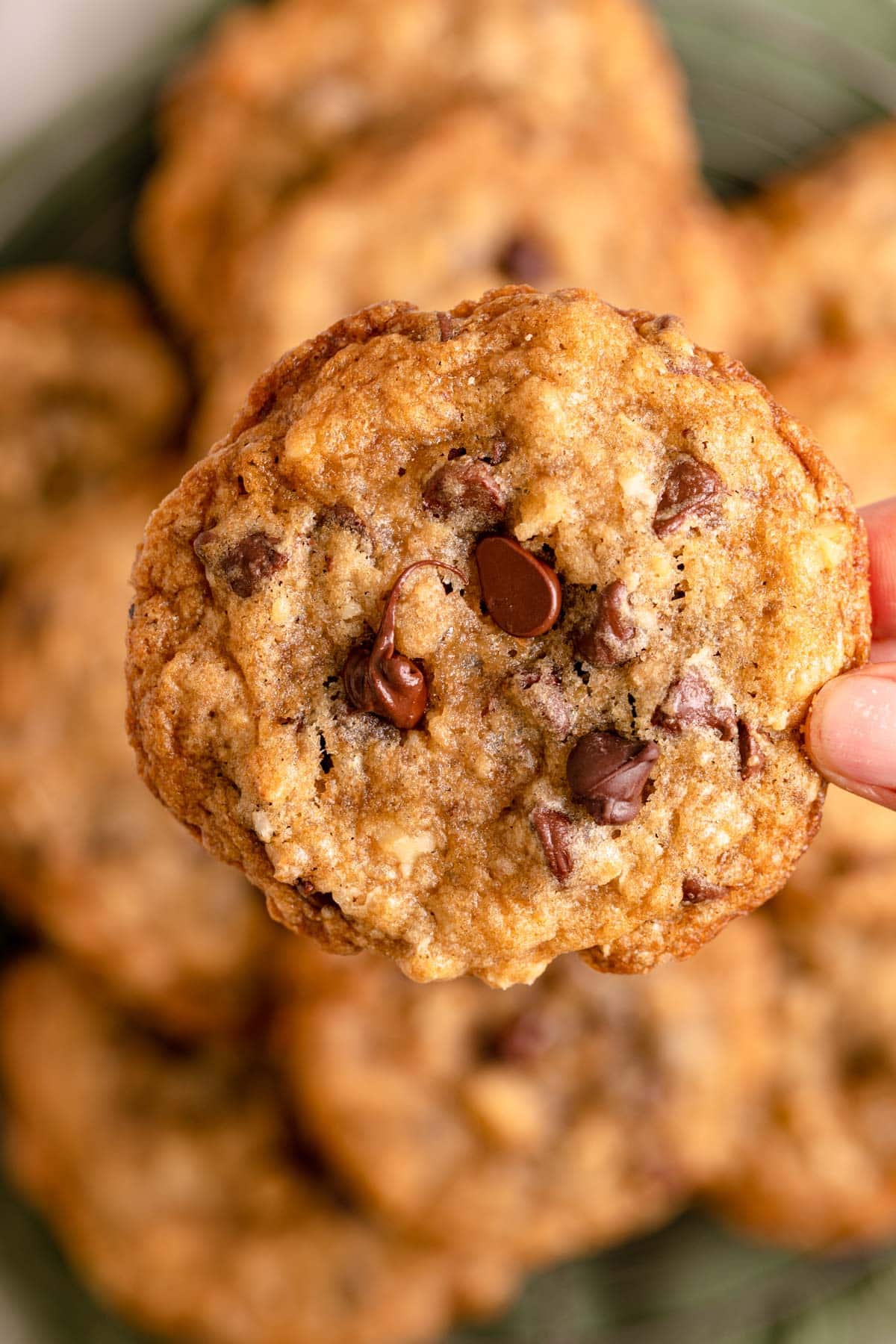 Ingredients
½

pound

butter

, softened (2 sticks)

14

tablespoons

sugar

¾

cup

brown sugar

, packed

2

large eggs

1 ¼

teaspoons

vanilla extract

¼

teaspoon

lemon juice

, freshly squeezed

2 ¼

cups

flour

1/2

cup

rolled oats

1

teaspoon

baking soda

1

teaspoon

salt

1

pinch

cinnamon

2 2/3

cups

semi-sweet chocolate chips

1 3/4

cups

walnuts

, chopped
Instructions
Preheat oven to 300°F. Line a baking sheet with parchment paper.

Cream butter, sugar, and brown sugar in the bowl of a stand mixer on medium speed for about

2 minutes

.

Add eggs, vanilla, and lemon juice. Blend with mixer on low speed for

30 seconds

, then medium speed for about

2 minutes

, or until light and fluffy, scraping down bowl.

With mixer on low speed, add flour, oats, baking soda, salt, and cinnamon, blending for about

45 seconds

. Don't overmix.

Remove bowl from mixer and stir in chocolate chips and walnuts.

Portion dough with a scoop (about 3 tablespoons) onto baking sheet lined about 2 inches apart.

Bake for

20 to 23 minutes

, or until edges are golden brown and center is still soft.

Remove from oven and cool on baking sheet for about 1 hour.
Nutrition
Calories:
319
kcal
|
Carbohydrates:
32
g
|
Protein:
4
g
|
Fat:
20
g
|
Saturated Fat:
6
g
|
Polyunsaturated Fat:
6
g
|
Monounsaturated Fat:
6
g
|
Trans Fat:
0.02
g
|
Cholesterol:
14
mg
|
Sodium:
223
mg
|
Potassium:
174
mg
|
Fiber:
2
g
|
Sugar:
19
g
|
Vitamin A:
341
IU
|
Vitamin C:
0.1
mg
|
Calcium:
32
mg
|
Iron:
2
mg