Easy Lemon Bars with just 5 Ingredients are a 50 year old recipe that are rich, sweet and tart.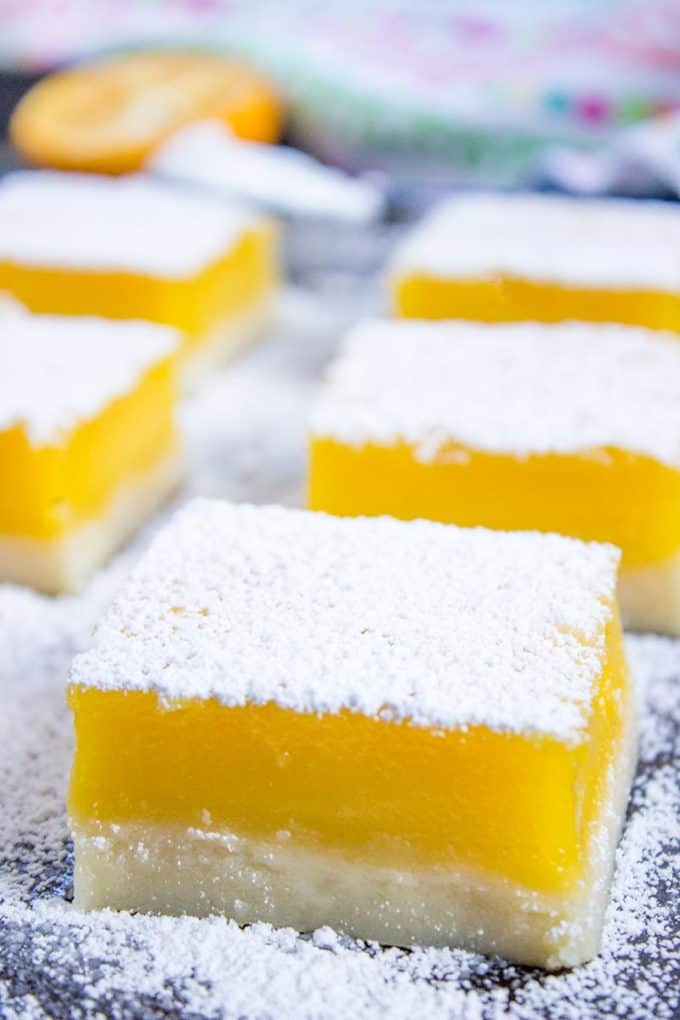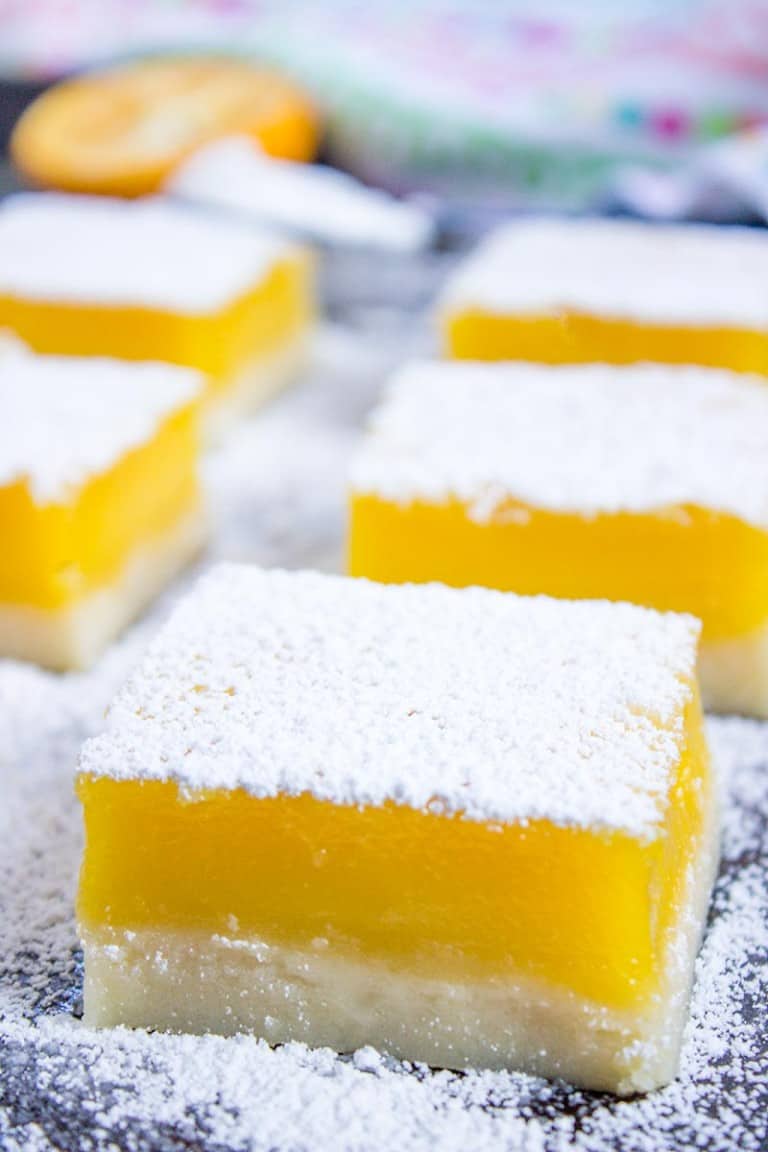 Easy Lemon Bars are one of those desserts that I have loved since I was a kid when most kids were all about chocolate. I think it is just the sour candy lover in me that can't get enough of the sweet and tart flavors, but lemon bars are pretty much perfection in my eyes. 
*Quick Note* Sorry for the late post today! The last 24 hours has been a huge issue with servers and only 10 minutes ago did I get the go ahead to post.
The best thing about these *truly* Easy Lemon Bars is that the crust, which most people would normally say is the toughest part to make, is made in 20 seconds completely in a food processor. You literally just add the flour, sugar and butter cubes and let it go for 20 seconds. That is it, no scraping, no whipping eggs or adding ingredients in one at a time. It is just the best shortbread base and takes no effort at all.
The filling is just as easy, everything in a bowl, five seconds of whisking and the hardest part is just waiting for that shortbread base to come out of the oven before baking off the bars.
So with a recipe so easy I thought I would also share my favorite versions of this bar with you guys!
Add in strawberries! I've used both fresh sliced berries and freeze dried strawberries.
Swap out 1/4 cup of the lemon juice for lime or orange juice, I've even used tangerine juice with awesome results.
Add poppy seeds to the top and to the shortbread base for an awesome lemon poppy bar.
White chocolate, melted and drizzled on the shortbread base after it comes out of the oven and before the lemon layer.
Jam! I've added berry, orange, and even pineapple jam to these bars before. Just little spoonfuls after adding the lemon layer. Easiest hack ever and I normally do it when I've got 1/3 of a bottle left and need the refrigerator door space. 🙂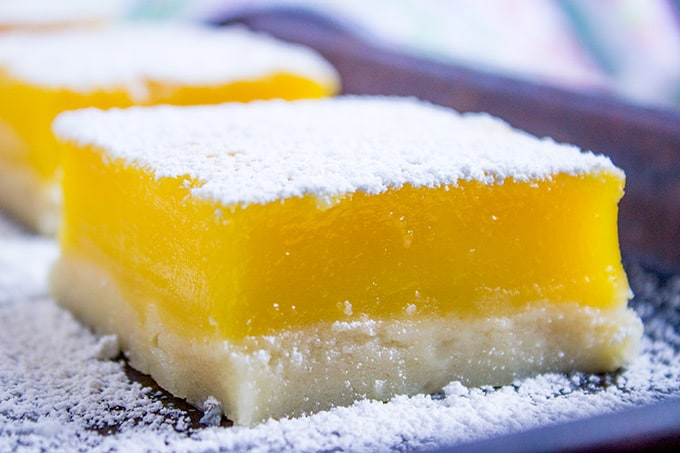 Recipe
Save

Recipe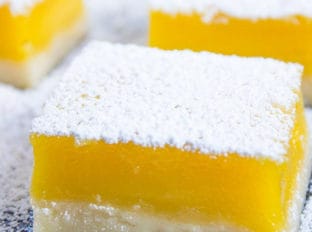 Easy Lemon Bars (5 Ingredients!)
Yield:

16

bars

Prep Time:

5

minutes

Cook Time:

45

minutes

Total Time:

50

minutes

Course: Dessert
Cuisine: American
Author: Dinner, then Dessert
Easy Lemon Bars with just 5 Ingredients are rich, sweet and tart and they taste like they are straight from the bakery. The recipe is from a bakery who has been making them for 50 years.
Ingredients
For the crust:
12

tablespoons

cold butter

, cut in small pieces

6

tablespoons

sugar

1 1/2

cups

flour
For the filling:
1 1/2

cups

sugar

1/4

cup

flour

4

eggs

3/4

cup

of lemon juice

1

tablespoon

lemon zest
Instructions
Note: click on times in the instructions to start a kitchen timer while cooking.
Preheat oven to 350 degrees.

Add the butter, sugar and flour to a food processor and let process for 20-30 seconds or until the dough comes together into a ball

Press into an 8x8 inch pan that you have lined with parchment paper.

Bake the crust for 22-25 minutes.

Combine the 1 1/2 cups sugar, 1/4 cup flour, 4 eggs, lemon juice and zest in a large bowl and whisk well.

Let sit at least 15 minutes while the crust is baking.

Whisk again just before pouring it onto the crust in case any sugar settled at the bottom.

Put the pan back in the oven for 20-22 minutes.

You don't want the tops to brown, just to set.

The beauty of lemon bars is the beautiful, vibrant yellow color of them.
Nutrition Information
Yield: 16 bars, Amount per serving: calories
All images and text © for Dinner, then Dessert.
Save

Recipe