Oven-Baked Bacon is the perfect way to make amazingly crispy bacon for a big breakfast without having to stand over a skillet all morning.
Nothing says "Breakfast time!" like the smell of sizzling bacon filling the house. But, making that bacon can be a hassle. Especially, if you have other dishes to prep like Pancakes and eggs. That's why this Oven-Baked version is the perfect way to cook bacon. You just pop them in the oven and don't worry about them until the timer goes off.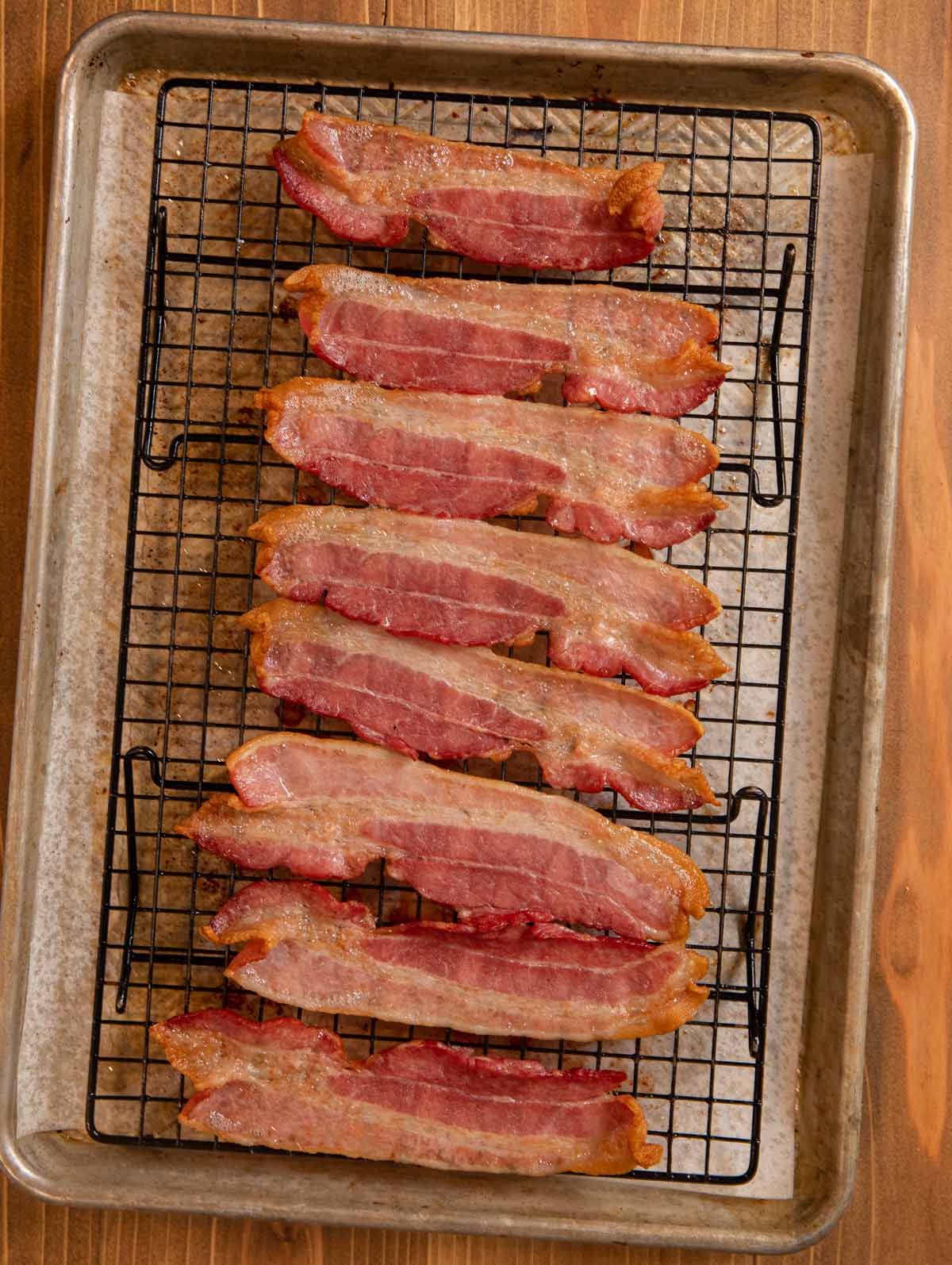 OVEN-BAKED BACON
It's hard to think of a better way to start the morning than with a full family breakfast. We're talking the works, with perfect slices of bacon, fried eggs, and pancakes or Waffles. Of course, making a breakfast like that takes a bit of work. Sure, each component is fairly easy, but when you're having to manage a waffle iron and keep your eye on the stovetop to flip the bacon and eggs, it's easy for something to get burned and ruin your perfect morning.
That's why I love this perfect Oven-Baked Bacon recipe. Instead of standing over the stovetop and worrying about bacon grease burning you, all you have to do is line the bacon up on a rack over a baking sheet. It's easier than bacon made in a cast-iron skillet, and it turns out amazing every time.
Baking sheet bacon makes perfectly crisp, evenly cooked bacon. In fact, it's the method that a lot of restaurants use to cook bacon. The heat goes evenly around all the bacon slices in the oven, so that the whole batch of bacon reaches the perfect doneness. It's also a healthier way to make bacon than frying because the fat drips off the bacon while it cooks.
This is also a great recipe for the holidays, brunch, or anytime you have a big group at your house for breakfast. Instead of making the bacon in batches, you can do it all in a single time. Just pop them in the oven and wait for the perfectly crispy results after a quick baking time.
WHAT TO SERVE OVEN-BAKED BACON WITH
HOW TO MAKE OVEN-BAKED BACON
Prep time: Preheat your oven and prepare your baking sheet. Prep your rimmed baking sheet with parchment paper. Or, if you don't have parchment paper, line the sheet with foil. The parchment paper or aluminum foil will catch the bacon grease and make for easy cleanup after cooking. Then place an oven-safe cooling rack on top of the pan.
Baking time: Place the bacon slices over the wire rack in a single layer. Cook bacon in the preheated oven for 15-18 minutes until desired doneness and level of crispiness. Leave them in closer to 18 minutes to make the bacon extra crispy. Take the cooked bacon from the oven and use tongs to move them from the baking sheet to a paper towel-lined plate.
Bacon grease: If you want to keep the bacon grease for other recipes, put it in an airtight container to store in the fridge.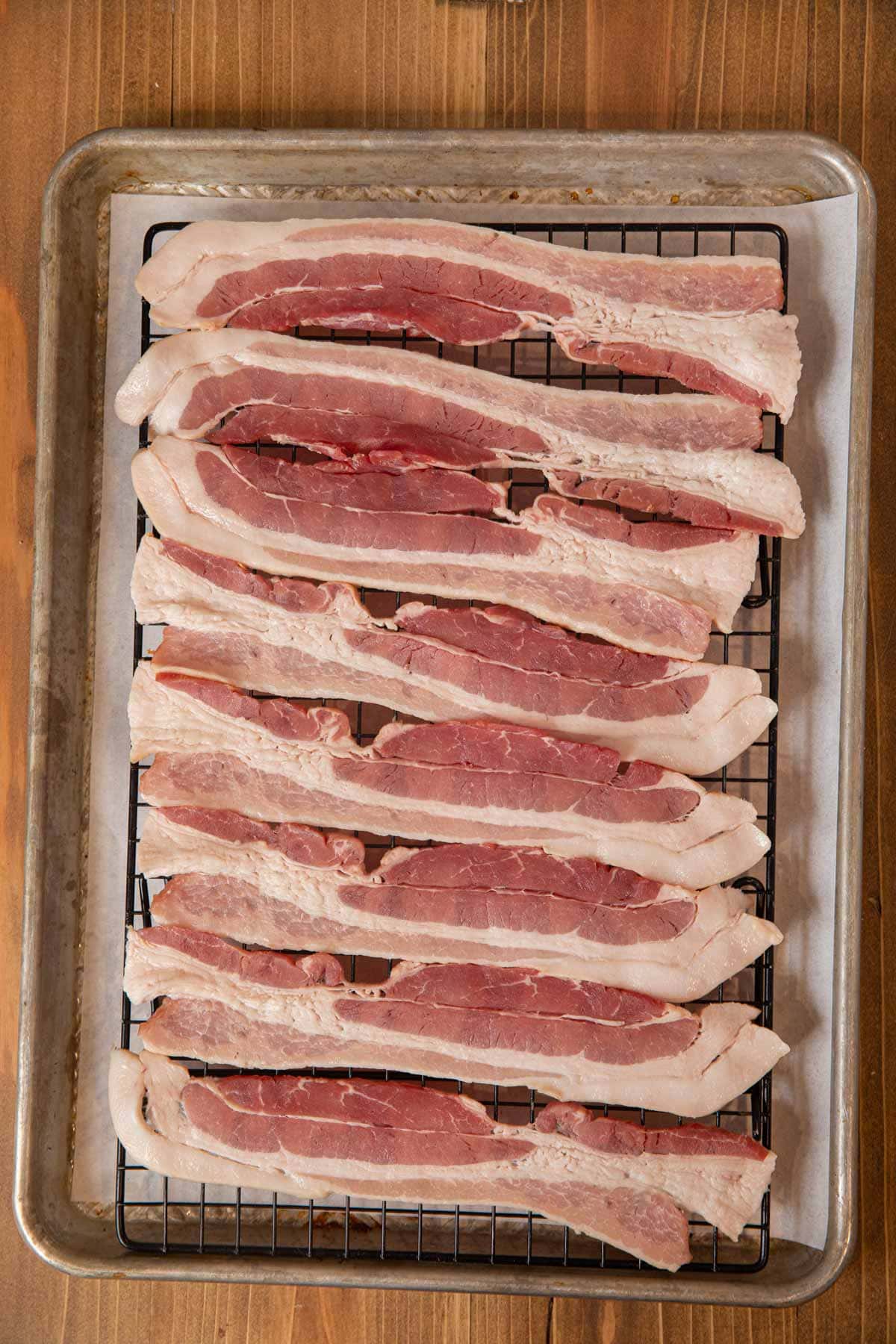 Create a free account to Save Recipes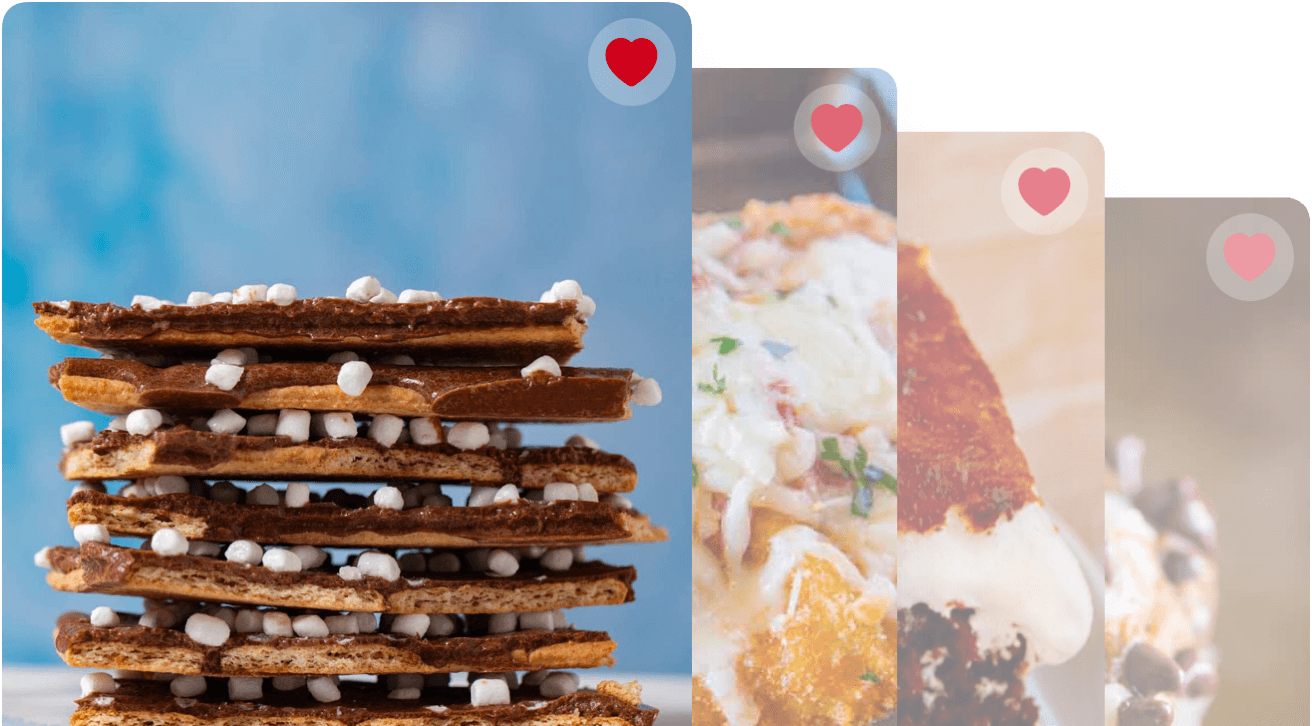 VARIATIONS ON OVEN-BAKED BACON
Candied Bacon: To make sweet and salty candied bacon, coat the bacon slices in brown sugar or maple syrup before baking them. Use ⅓ cup of your choice of sweetener to coat the bacon. The sugar will caramelize in the oven and make a delicious, sweet candy coating.
Seasoning: For some extra flavor try adding seasoning to your bacon like kosher salt, fresh ground pepper, chile powder, cayenne pepper, cinnamon, garlic salt, or cumin.
Type of bacon: You can also make this recipe with different types of bacon like thick-cut bacon or turkey bacon if you want a lighter version.
MORE BREAKFAST SIDES
HOW TO STORE OVEN-BAKED BACON
Serve: Don't leave cooked bacon at room temperature for more than 2 hours.
Store: You can put the bacon in a Ziploc bag lined with paper towels to absorb any moisture. The Oven-Baked Bacon will stay good for up to 5 days.
Freeze: You can also seal the bacon to freeze it for 1 month. Let it thaw in the fridge overnight before you reheat the Bacon in the oven.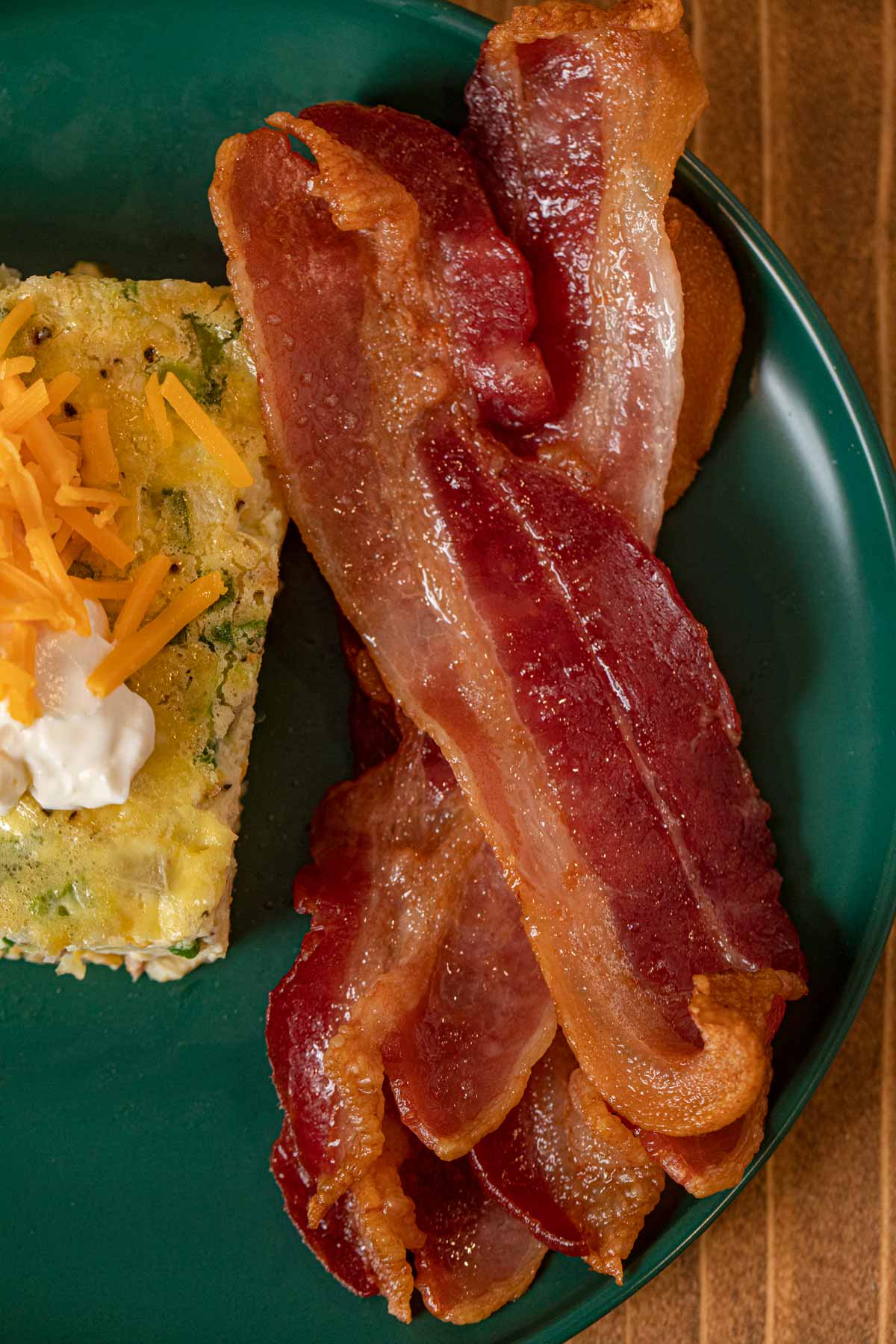 Ingredients
12

slices

bacon

, leftover bacon

1/2

teaspoon

coarse ground black pepper

, optional
Instructions
Preheat oven to 400 degrees and line a baking pan with parchment paper and top with a metal cooling rack.

Lay the bacon over the cooling rack in a single layer. Sprinkle black pepper over the bacon (if using.)

Bake for

15-18 minutes

until crispy and browned.
Nutrition
Calories:
107
kcal
|
Carbohydrates:
1
g
|
Protein:
8
g
|
Fat:
8
g
|
Saturated Fat:
2
g
|
Cholesterol:
27
mg
|
Sodium:
640
mg
|
Potassium:
111
mg
|
Calcium:
3
mg
|
Iron:
1
mg