Peppermint Fudge is creamy, rich, and full of crushed candy canes. Just 5 ingredients to make an easy white chocolate fudge that's perfect for Christmas.
If you've tried our recipe for Easy Chocolate Fudge, then you know how easy it can be to homemake your favorite Candy Recipes. This Candy Cane Fudge is just as simple and turns out wonderfully festive.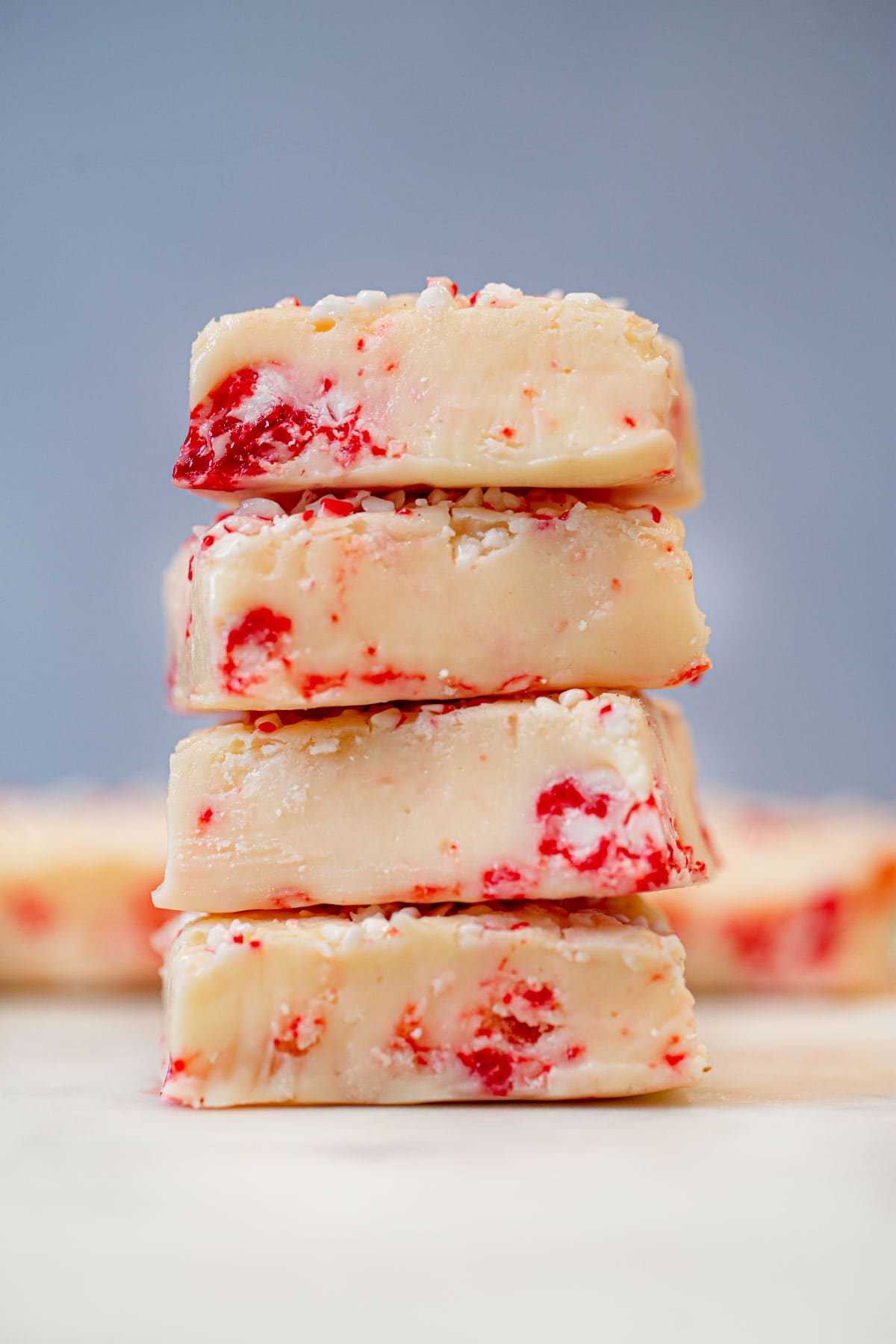 PEPPERMINT FUDGE
This easy Peppermint Fudge is the perfect dessert for the holidays. With the sweet peppermint flavor it's as Christmas-y as Gingerbread Cookies or Eggnog. Put out this peppermint candy on a tray with other holiday treats for your next party or family get-together. They also make great gifts!
If holiday baking stresses you out, this is an easy recipe to make ahead of time and freeze. You can make this fudge months in advance and then just leave it in the freezer until you need it. Come Christmas time all you have to do is let the fudge thaw out in the fridge. Making holiday desserts ahead of time and keeping them in the freezer is a great way to reduce the work you have to do in December, and keep the holidays as stress free as possible.
TIPS FOR MAKING PEPPERMINT FUDGE
If you've never tried making fudge, you'll be surprised just how easy the recipe is. There's no special equipment needed, no baking, and most the total time for the recipe is just leaving the fudge in the fridge.
Start by preparing your pan. Line your baking sheet with aluminum foil, then spray that with non-stick cooking spray. This will make sure you have no problems with the fudge sticking to the pan.
When you add the chocolate chips, condensed milk, and salt to the saucepan, make sure to keep the burner on low heat so it doesn't scald the milk.
Continue stirring until the chocolate is melted.
Turn off the heat before you add the peppermint extract.
To crush your peppermints or candy canes without making a mess, put them in a ziplock bag and use a rolling pin to break them apart.
Once the candy canes are broken apart add all but a handful to the Peppermint Fudge.
Pour the ingredients into the prepared pan.
Add the remaining candy canes to the top. This will add more flavor and make a nice decoration.
Put the pan in the fridge and let it set for 4 hours.
PEPPERMINT FUDGE AS A GIFT
Fudge makes the perfect edible gift for the holidays. The best way to package homemade fudge is in a decorative cookie tin. After the Candy Cane Fudge has cooled, cut it into squares. Cut a piece of parchment paper to the size of your tin or use festive tissue paper. Put a layer of fudge squares over the paper. If you want to add more than one layer of fudge put another layer of paper then add the fudge on top of that. Continue until the container is full.
If you're planning to ship the fudge, it's best to use express shipping. Put your candy tin a shipping box of a similar size. If you're worried about the fudge melting in transit, put a gel freezer pack in the package. Wrap the freeze pack in plastic just to make certain it doesn't leak. It's also a good idea to let the person you're sending the gift to know to expect food, so they can get it stored properly when it arrives.
MORE FUDGE RECIPES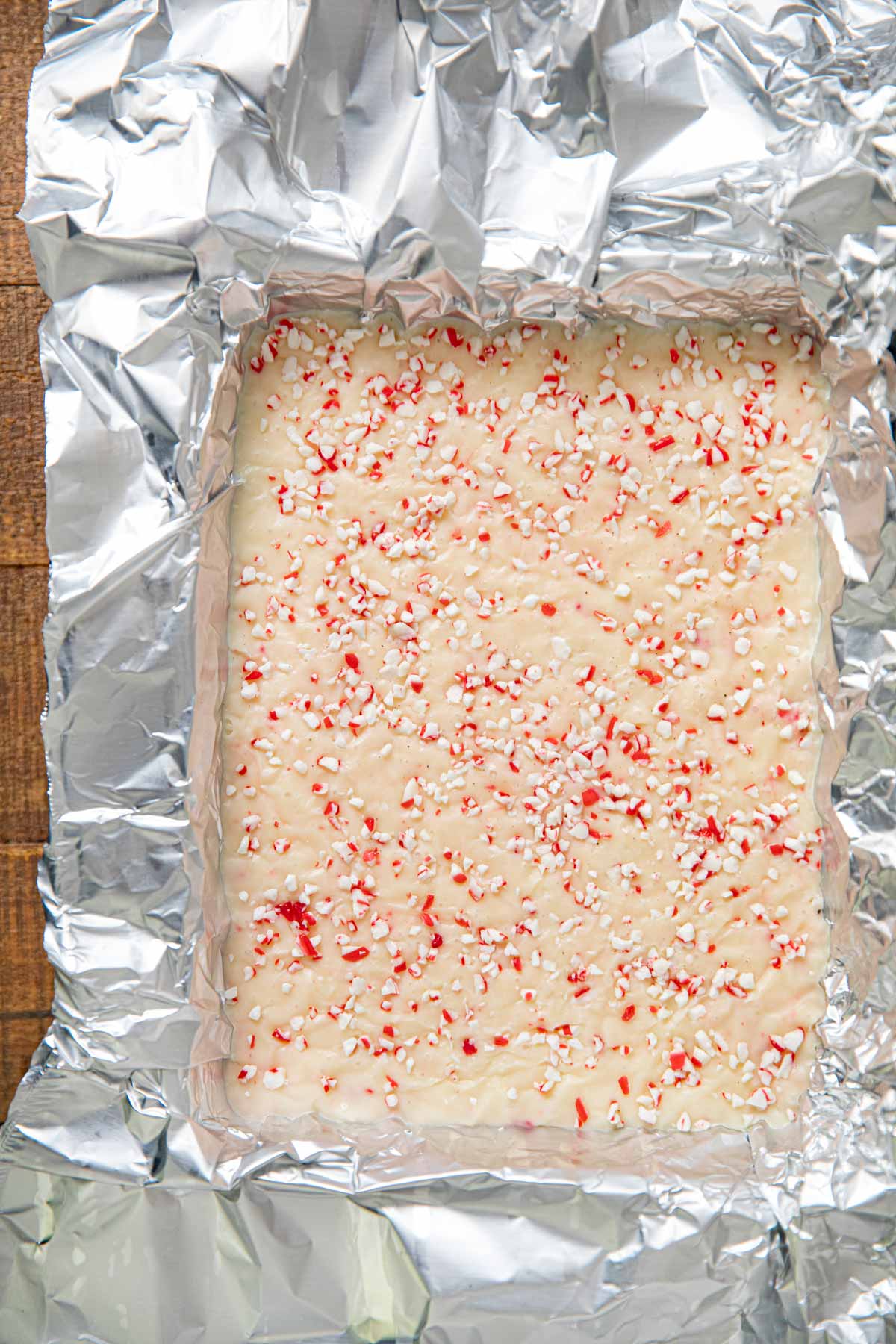 Create a free account to

Save Recipes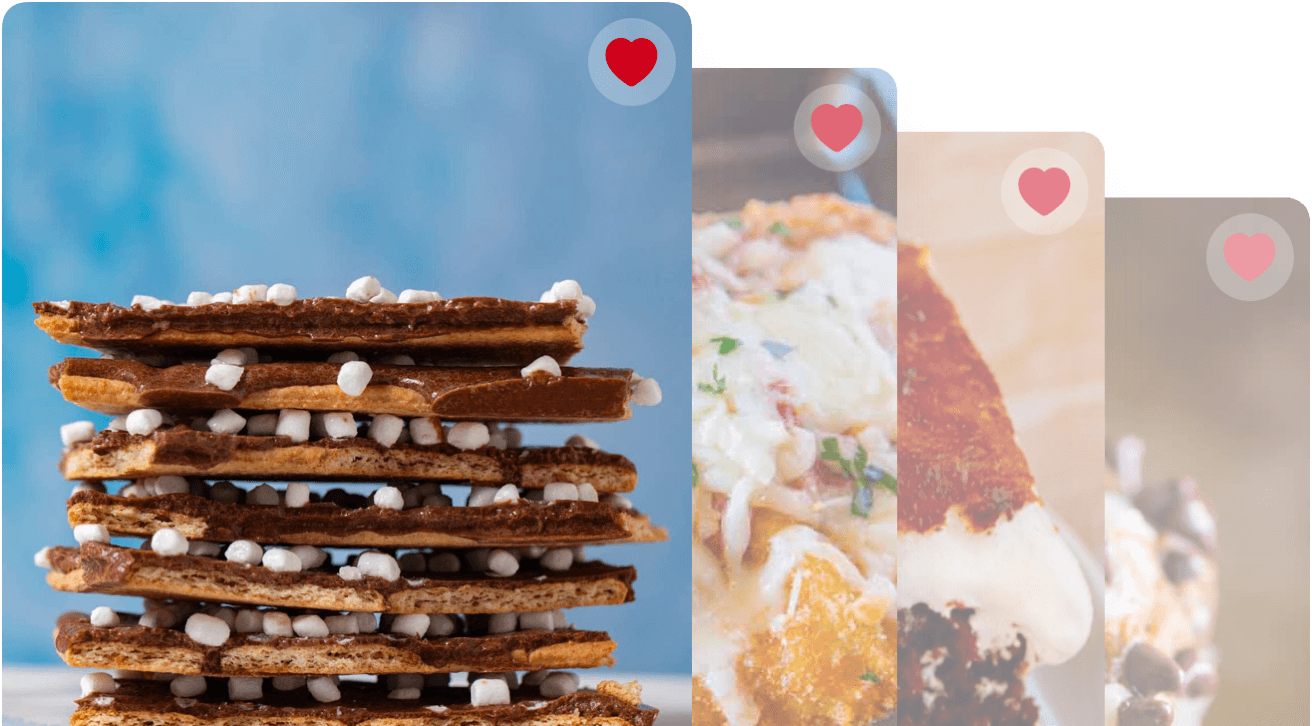 VARIATIONS ON PEPPERMINT FUDGE
Chocolate Peppermint: Instead of making White Chocolate Peppermint Fudge, you can use semi-sweet chocolate chips to make regular chocolate fudge. Just use 24 ounce of semisweet chocolate chips in place of the white chocolate, and prepare the rest of the recipe as usual.
Vegan: To make Vegan Candy Cane Fudge replace the sweetened condensed milk with coconut condensed milk. You'll also need to replace the white chocolate with a dairy free chocolate chip.
Oreo: For some extra flavor crush some oreo cookies to put in the fudge recipe at the same time you add the candy canes.
Toppings and Add-ins: There are plenty of other ingredients you can add besides Oreos. Try mixing in some mini chocolate chips, or chopped nuts. You could also add a little vanilla extract along with the peppermint flavoring. For decorations try sprinkling on some mini marshmallows or red sprinkles on top before you put the pan in the fridge to harden.
MORE HOLIDAY RECIPES
HOW TO STORE PEPPERMINT FUDGE
Serve: You can keep Candy Cane Fudge at room temperature for up to a week. Be sure to keep it in a ziplock bag or other airtight container. Try to keep them in a cool place so that the fudge doesn't melt.
Store: To keep the White Chocolate Peppermint Fudge longer, store it in the fridge for up to 2 weeks. If you put the fudge squares in a ziplock bag layer them with parchment paper so they don't stick together.
Freeze: This is a great dessert recipe to make ahead of time and store in the freezer. Candy Cane Fudge will keep well in the freezer for up to 6 months.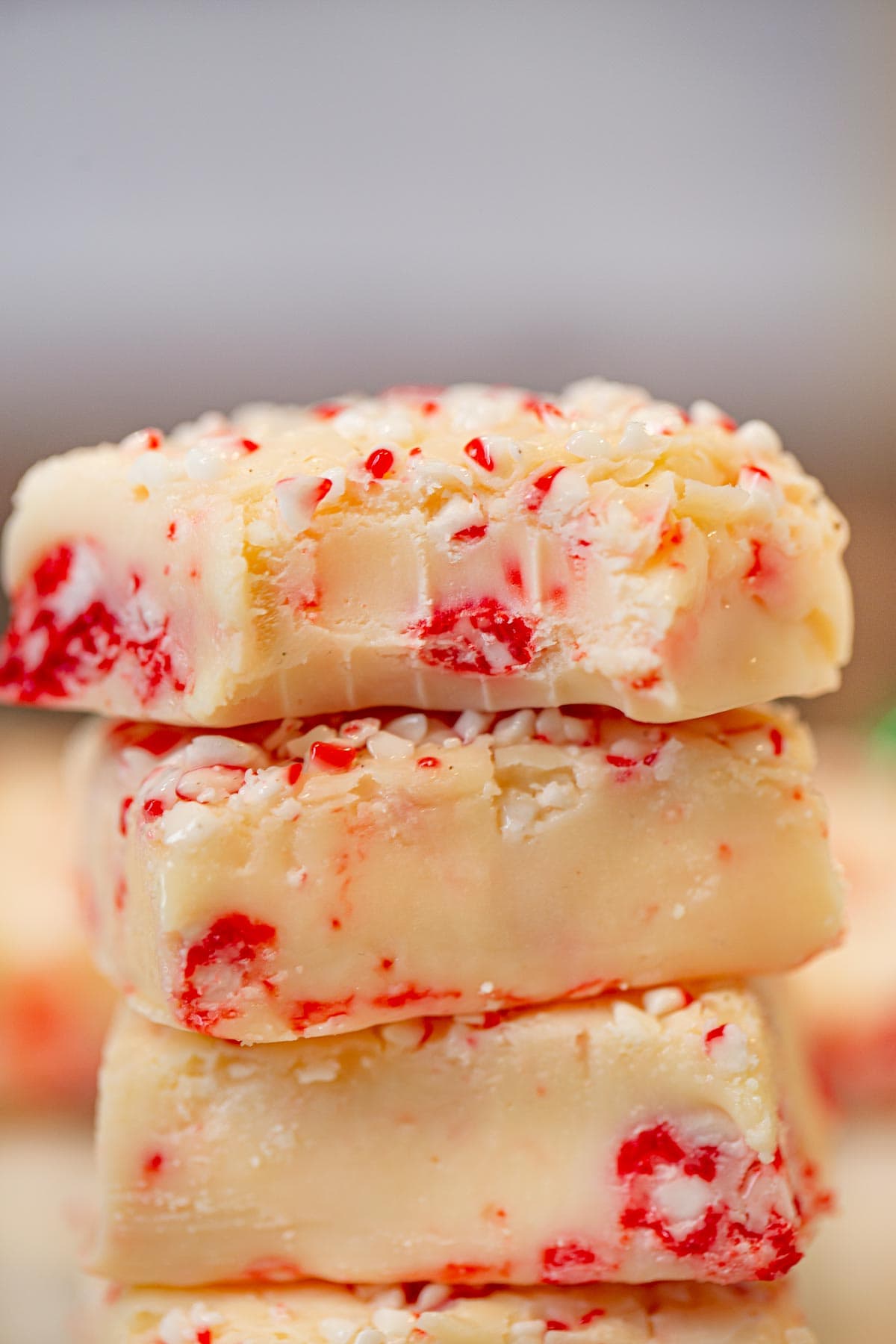 Instructions
Line an 8x8 pan with foil and spray with vegetable oil spray.

Add white chocolate chips, sweetened condensed milk and salt to a large saucepan on low heat.

Stir until chocolate is melted.

Turn off heat and add in peppermint extract.

Mix in all but a small handful of the crushed peppermint candies.

Spread into baking dish.

Sprinkle on the remaining peppermint candies into the baking pan.

Refrigerate for

4 hours

before slicing.
Nutrition
Calories:
249
kcal
|
Carbohydrates:
36
g
|
Protein:
3
g
|
Fat:
11
g
|
Saturated Fat:
6
g
|
Cholesterol:
12
mg
|
Sodium:
59
mg
|
Potassium:
142
mg
|
Fiber:
1
g
|
Sugar:
33
g
|
Vitamin A:
53
IU
|
Vitamin C:
1
mg
|
Calcium:
103
mg
|
Iron:
1
mg