Philly Cheesesteak made in your own kitchen with tender rib-eye steak, caramelized onions, and Cheese Whiz, in a buttery, toasted hoagie roll.
Cheesesteaks are one of the most iconic American Sandwich Recipes ever. We love this traditional Philadelphia dish so much that we have several versions of it already on the blog. Try out our Instant Pot Philly Cheesesteak, or Sloppy Joe Philly Cheesesteak for more cheesesteak recipes.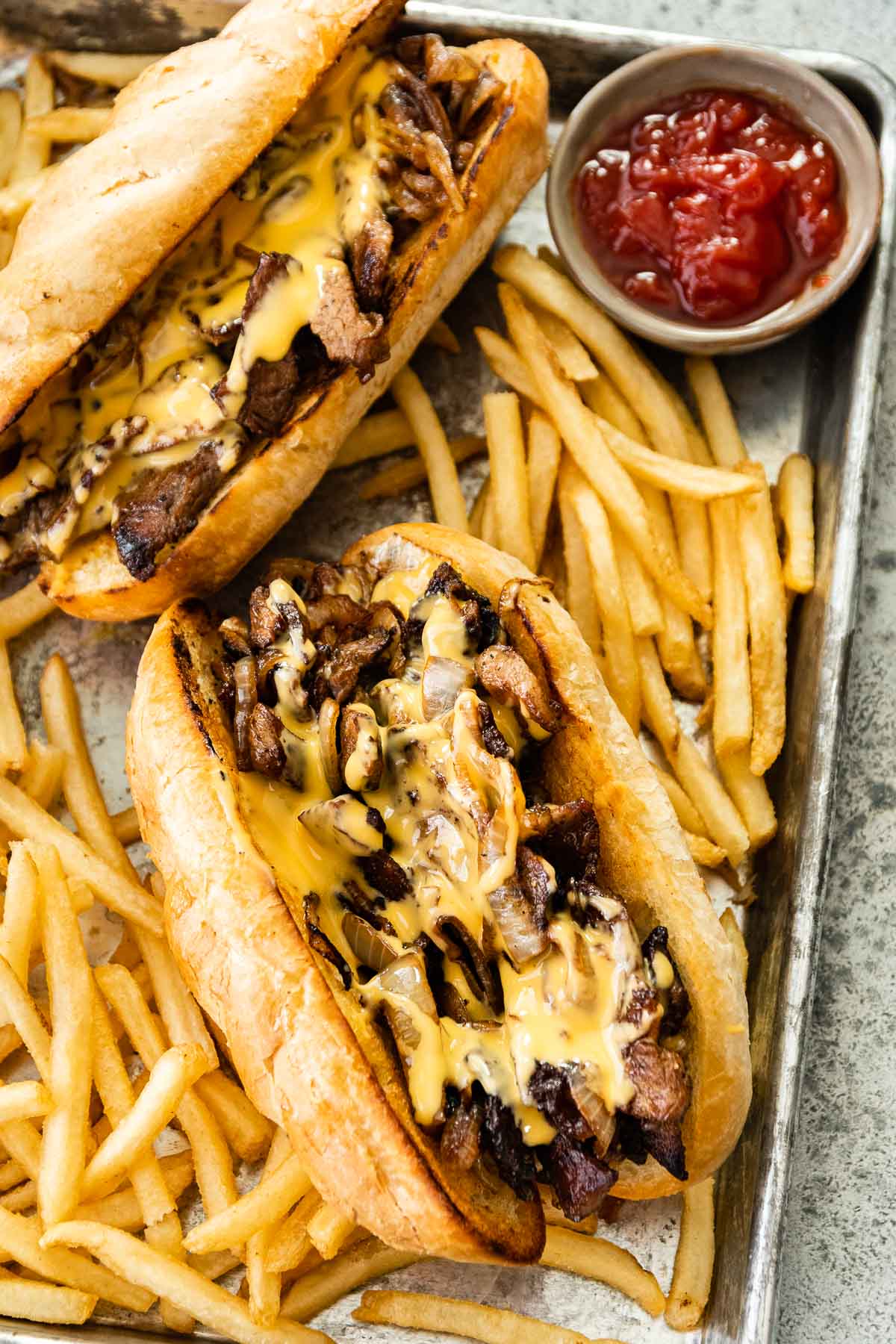 Enjoying authentic cheesesteaks is definitely one of the highlights of visiting Philadelphia. The tender steak, melty cheese, and buttery rolls are just the perfect combination! If you're not in Philly you can still enjoy Cheesesteak Sandwiches. Just follow this easy recipe to make an authentic Philly Cheesesteak that's just as good as one from your favorite sandwich shop.
Now, there are lots of variations and toppings you can try on this steak sandwich, but there are a few things that will be the same in pretty much any Philly Cheesesteak recipe. Those ingredients are thinly sliced rib-eye steaks, caramelized onions, a crusty roll, and cheese. The cheese of choice for most Philadelphians is Cheese Whiz. You can, however, use provolone or American instead.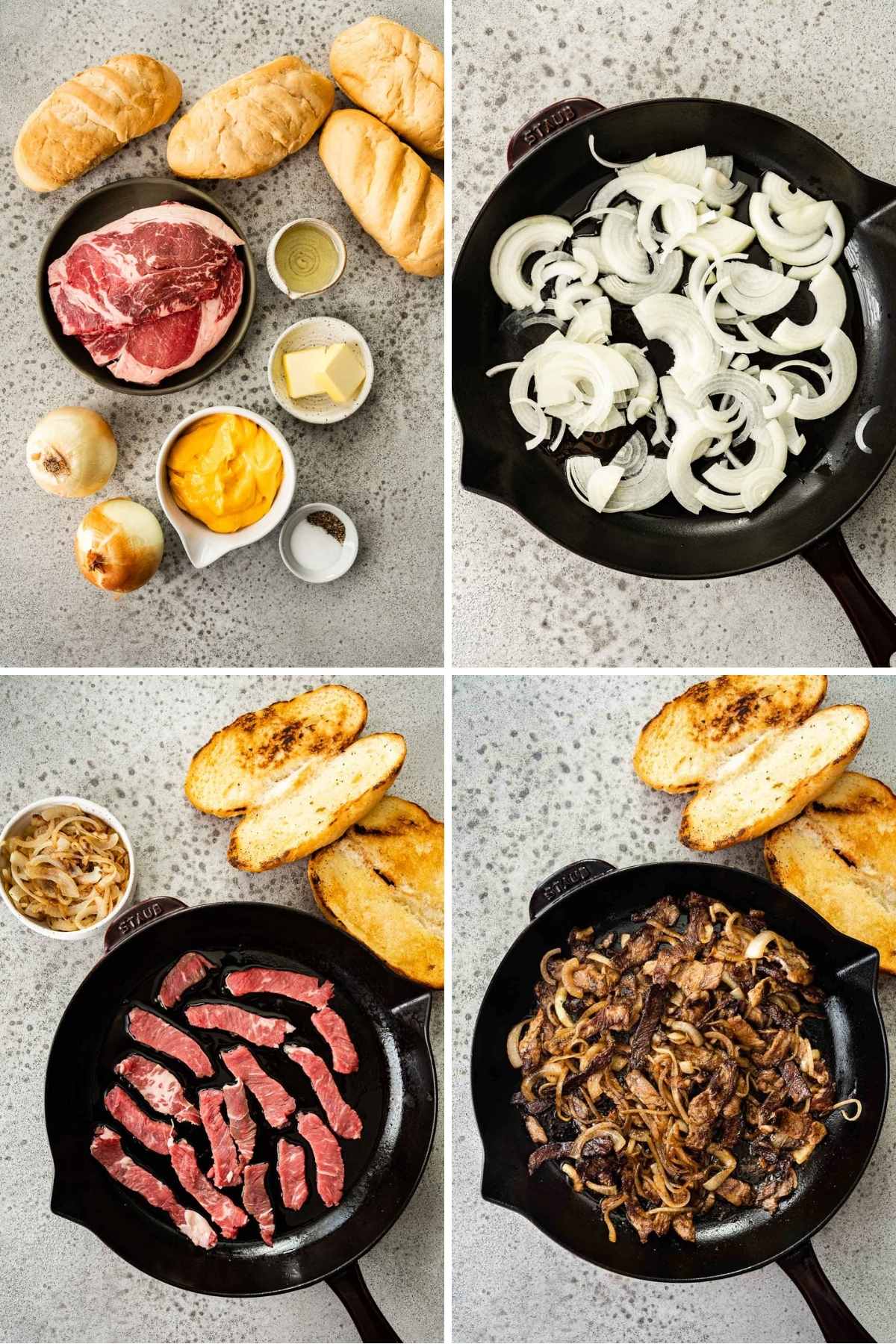 For a full meal serve the cheesesteaks up with your favorite sandwich sides. Garlic French Fries or Onion Rings would both be great additions to the dinner.
MORE SANDWICH RECIPES
TIPS FOR MAKING PHILLY CHEESESTEAK
Prepping steak: To slice the steak into nice thin layers easily, you can start by freezing the beef for 2-3 hours before beginning the Philly Cheesesteak recipe. The partially frozen beef is better for slicing into thin strips.
Onions: To make the caramelized onions add 3 tablespoons of vegetable oil to a cast-iron skillet over medium heat. Then add the sliced onions to the pan. Stir and cook for 5-6 minutes until the onions are translucent. Remove the onions from the pan and set them to the side.
Steak: Slice beef into thin pieces with a sharp knife. Add the remaining oil to your pan and increase the heat to high. Add the steak slices and sear them on both sides for 1-2 minutes. Season the steak with salt and pepper then add the onions back in, and stir to combine. Remove the steak mixture from the pan.
Toast: Slice the hoagie rolls and brush melted butter inside them. Place them face down on the pan to toast for 2-3 minutes until they're golden brown.
Assemble: Take the hoagies from the pan and assemble the steak sandwiches. Spread Cheese Whiz over each roll and then top that off with the beef and onions.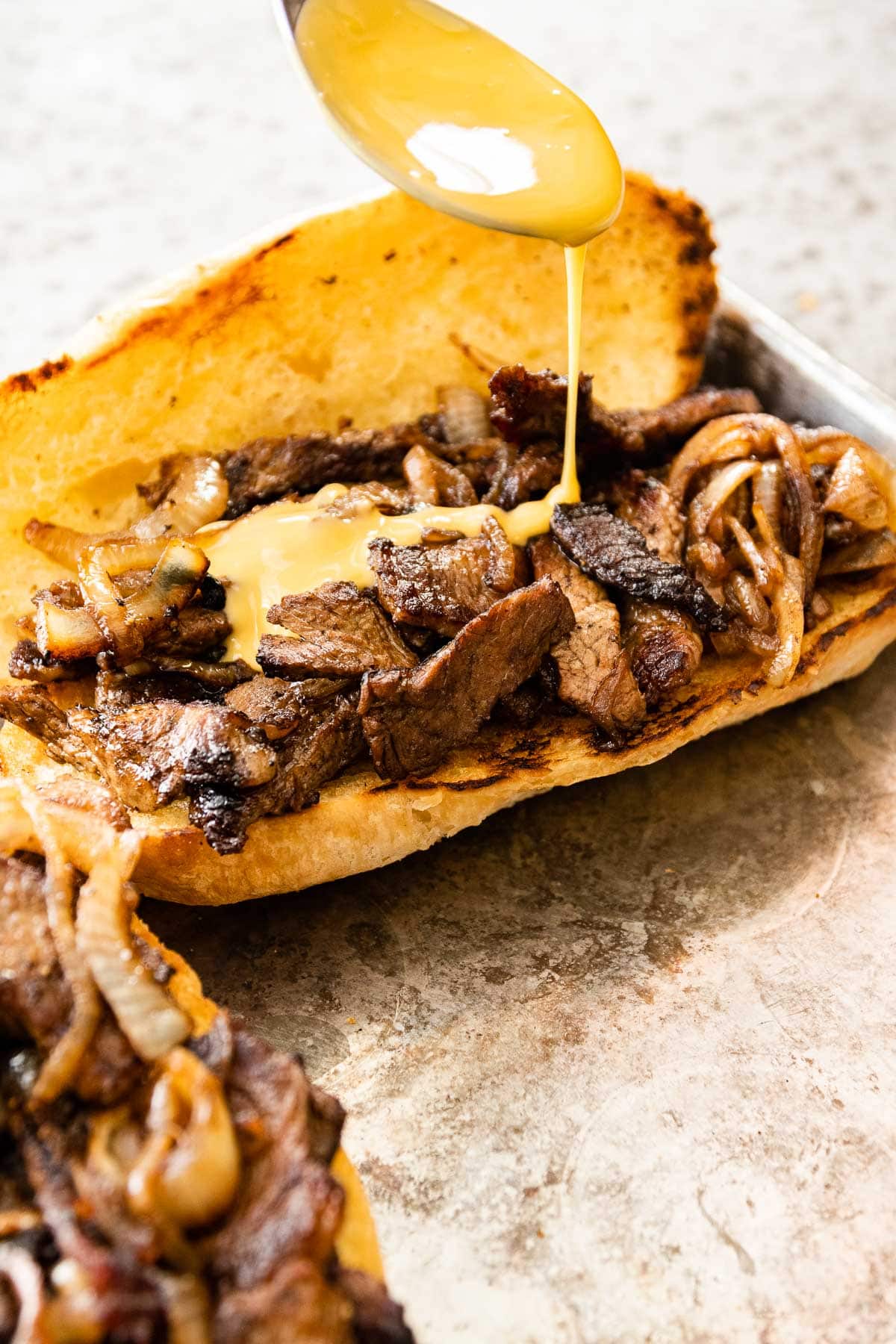 Favorite Toppings in a jar for Cheesesteaks:
Hot Peppers: These are classically found on the topping bar in your favorite Cheesesteak shop, the hot peppers are a traditional PA topping, highly highly recommended.
Cheez Whiz: Yes, you can use American cheese, yes you can use Provolone, and yes we've even seen people using Velveeta, but the king of cheesesteak cheeses will always be Cheez Whiz. The idea of using a cheese that's spelled with a z may be a bit of a hill to climb, but there is no more authentic version.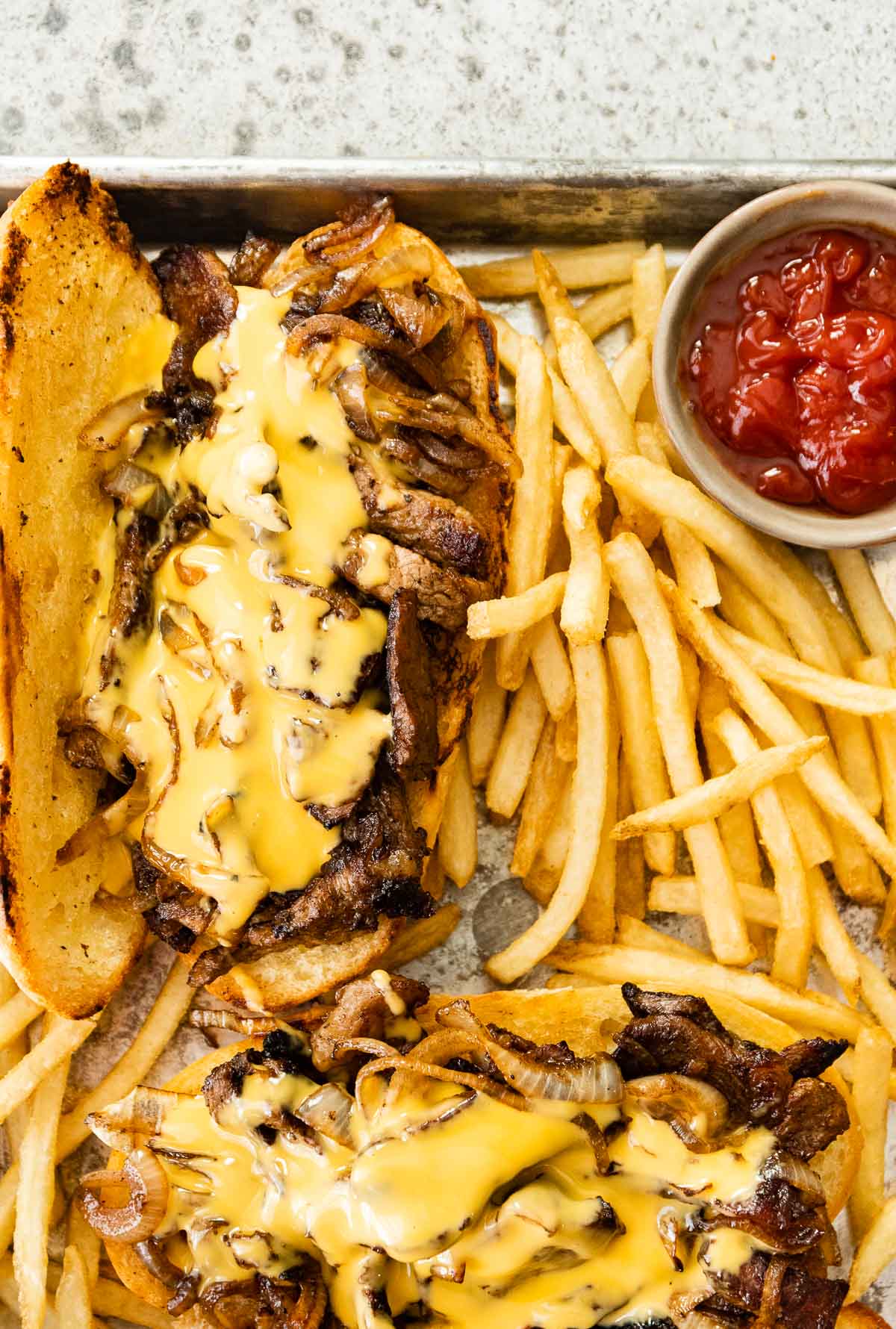 Finish it off with Dessert:
Tastykake: These packaged Philadelphia classics are found at most cheesesteak shops and are the perfect way to finish your meal. Want to make one at home, try our Tasty Kake Peanut Butter Tandy Cake

Create a free account to

Save Recipes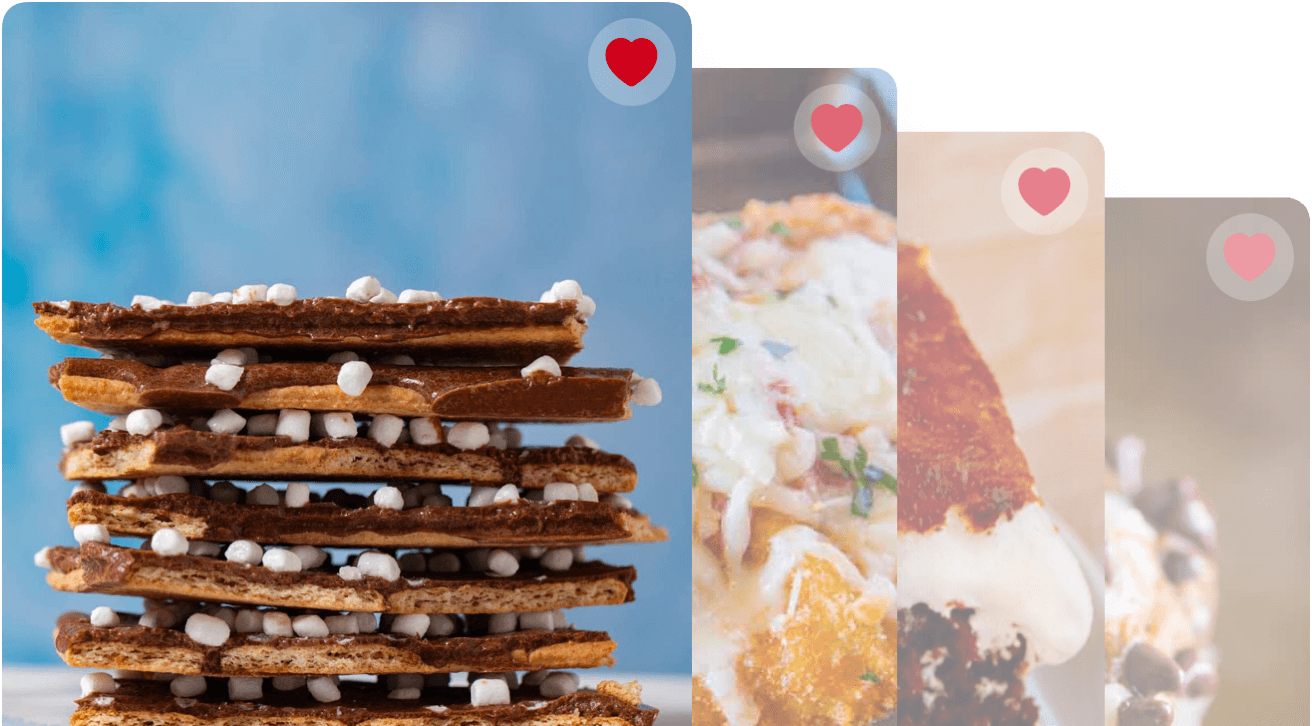 VARIATIONS ON PHILLY CHEESESTEAK
Steak: You can try different kinds of steak in your Philly Cheesesteak recipe besides rib-eye. Skirt steak, flank steak, or sirloin will all work well in the sandwich.
Bread: You can use different kinds of bread instead of classic cheesesteak hoagies. French bread rolls, challah, sourdough, or white bread would all taste amazing. For the most authentic Philly recipe, try amoroso rolls.
Cheese: Along with the traditional Cheese Whiz, try other cheese options like provolone cheese, American cheese, white American cheese, muenster, or Pepper Jack cheese slices.
Toppings: For some common toppings try out bell peppers, hot peppers, tomato, button mushrooms, pickles, or olives. Other than vegetables you can add ingredients like bacon, and mustard.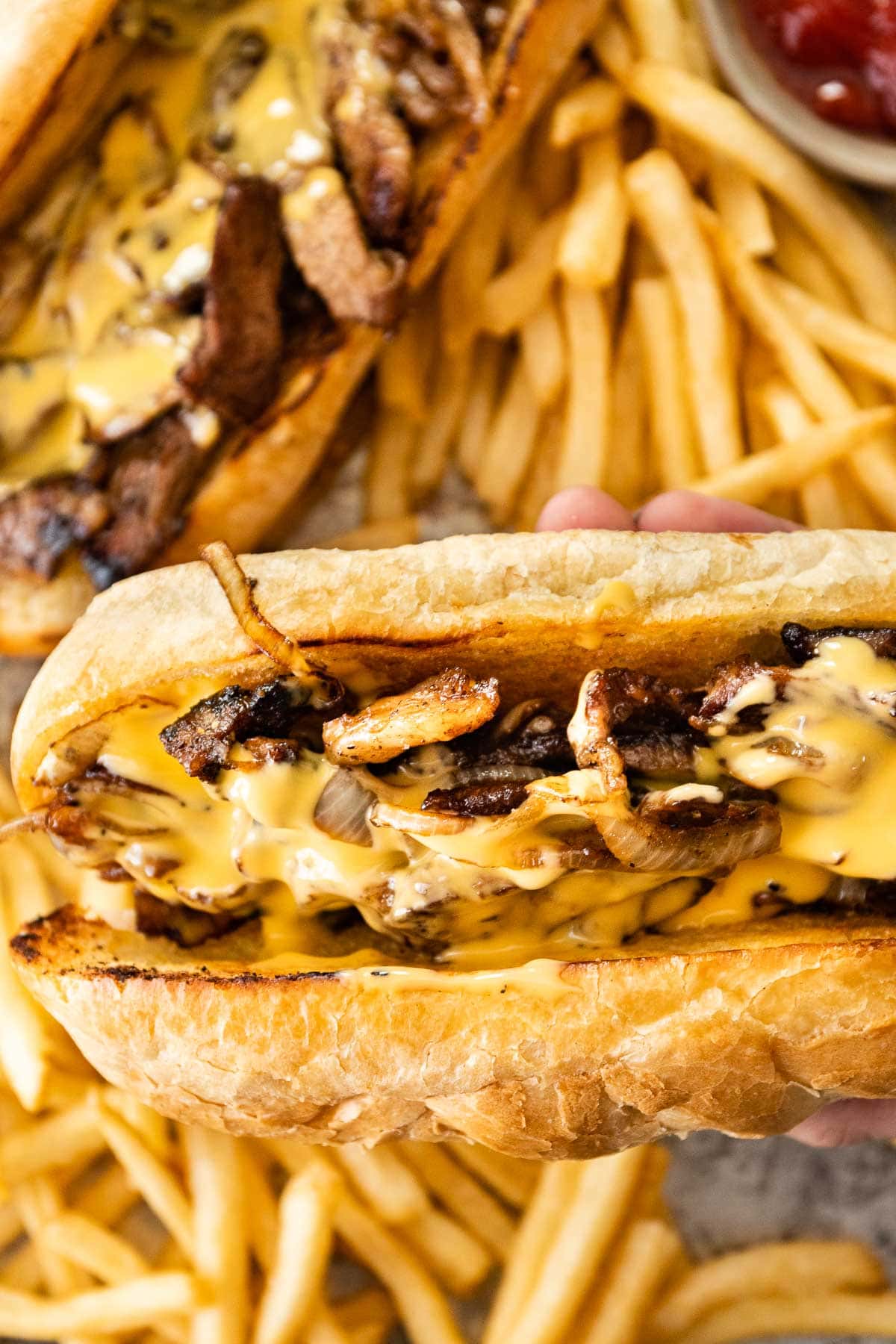 SIDE DISHES TO SERVE WITH PHILLY CHEESESTEAK SANDWICHES
Classic Philly Cheesesteak Variations:
There are many classic variations you'll find in authentic Cheesesteak Shops like Geno's Steaks and Pat's (try our Pat's Cheesesteak recipe too!):
Pizza Steak: ribeye steak, grilled onions, marinara sauce and mozzarella cheese. Bonus points if you add pepperoni or sausage.
Mushroom Steak: The classic with mushrooms added. Many places will add canned mushrooms in a hurry, you need to take your time with fresh ones, cooking them down, and sometimes at a busy spot that isn't very likely. If using canned, drain and rinse sell and still give it a good sear on the flat-top.
Pepper Steak: The classic with added green bell peppers. Depending on how long you cook the bell peppers, this could add a textural crunch to the sandwich, we like them softer than crunchier.
Steak Hoagie: Mildly ashamed to admit this is a personal favorite. When in PA, we often order a classic and a hoagie, the addition of lettuce, tomato and oregano … and sometimes mayonnaise, makes the sandwich into a hoagie. The hot and cold play well together. Try it, just not at the expense of also ordering it the classic way.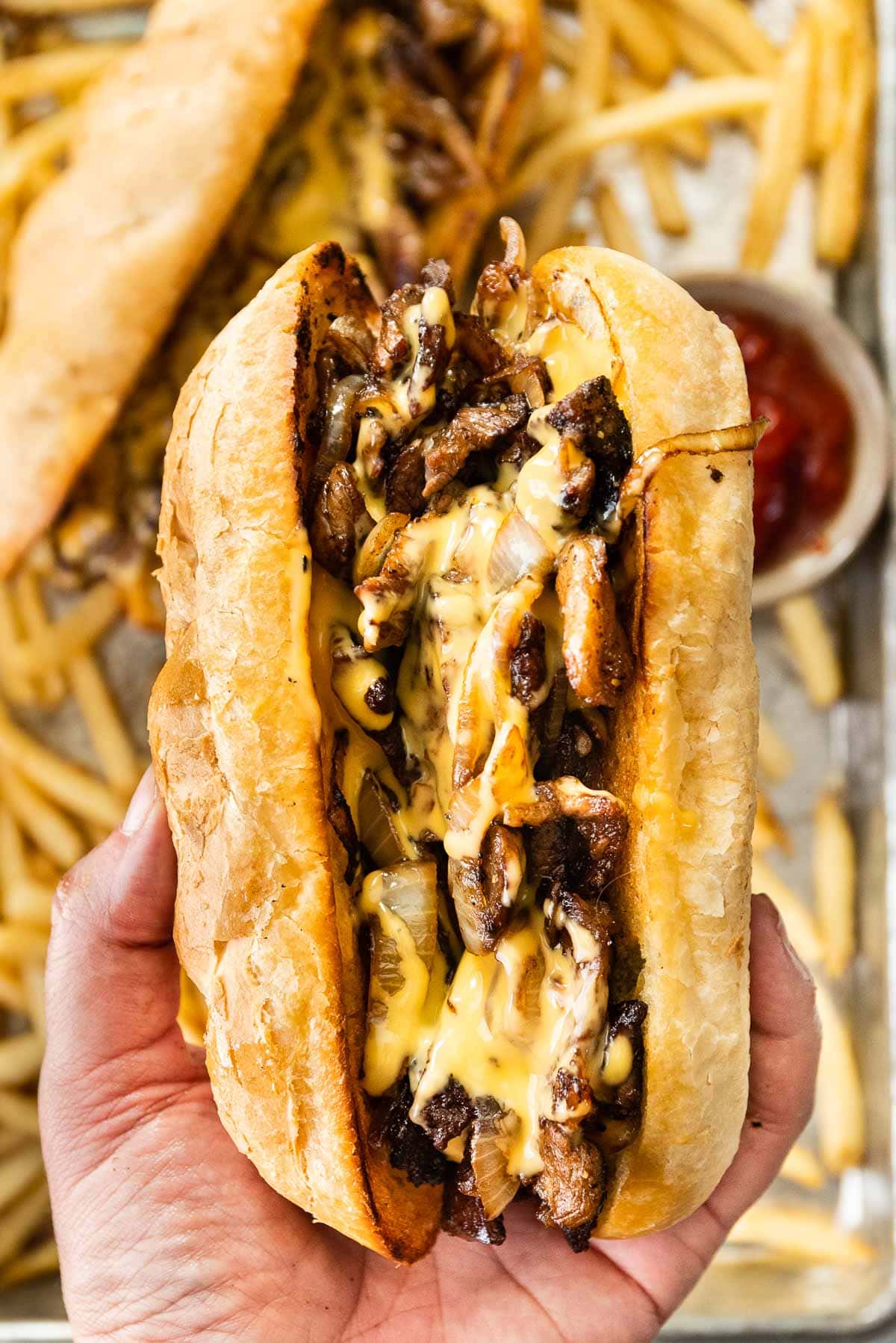 HOW TO STORE PHILLY CHEESESTEAK
Serve: Don't leave your Philadelphia Sandwich at room temperature for more than 2 hours.
Store: If you have any leftovers, you can wrap the sandwiches in plastic wrap to store in the fridge for up to 3 days. To stop the bread from becoming soggy, you can separate the filling from the bread and store it in an airtight container. Then serve the meat in fresh bread.
Freeze: You can also freeze the meat for up to 6 months.


Ingredients
4

tablespoons

vegetable oil

, divided

2

large

onion

, thinly sliced

24

ounces

rib eye

, thinly sliced

1/2

teaspoon

kosher salt

1/8

teaspoon

coarse ground black pepper

6

ounces

Cheez Whiz

4

hoagie rolls

2

tablespoons

unsalted butter
Instructions
In a cast-iron skillet on medium heat add three tablespoons of vegetable oil and the onions.

Cook, stirring often, for

5-6 minutes

until translucent.

Remove the onions, add remaining oil.

Raise heat to high.

Add steak, searing on each side for

1-2 minutes

.

Season with salt and pepper.

Add onions back to the pan and stir to combine.

Brush hoagies with melted butter and place buttered side down onto a griddle or pan to brown for

2-3 minutes

.

Spread with Cheez Whiz and top with steak and onions.
Notes
To thinly slice the beef, put it in the freezer for 2-3 hours. This will allow you to slice it easily as thinly as you'd like. You can also buy sliced beef in ethnic grocery stores or in the frozen section.
Nutrition
Calories:
845
kcal
|
Carbohydrates:
43
g
|
Protein:
46
g
|
Fat:
55
g
|
Saturated Fat:
31
g
|
Cholesterol:
151
mg
|
Sodium:
1372
mg
|
Potassium:
667
mg
|
Fiber:
2
g
|
Sugar:
10
g
|
Vitamin A:
476
IU
|
Vitamin C:
6
mg
|
Calcium:
188
mg
|
Iron:
14
mg