Tin Roof Sundae Pie is an amazing ice cream treat with a sweet cornflake and peanut butter crust topped with ice cream, peanuts, and chocolate syrup.
This Frozen Dessert makes a delicious summertime treat. The ice cream filling is simple, cooling, and doesn't require any baking time. For another ice cream pie recipe, try this classic Ice Cream Sundae Pie.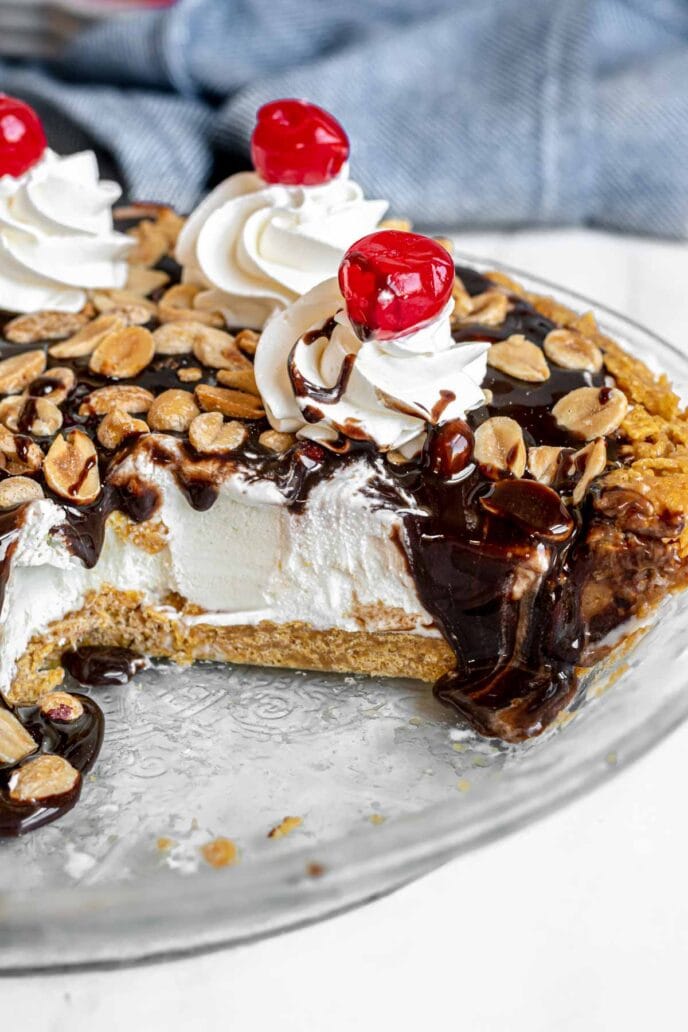 Tin Roof Pie is based on a favorite ice cream sundae. According to one account, the tin roof sundae was first created at a pharmacy in New England, and it got its unique name from the pharmacy's actual tin roof. The original sundae was made with a scoop of vanilla ice cream, chocolate syrup, and a sprinkling of peanuts, so the pie version incorporates those same flavors.
Tin Roof Pie makes a special treat that you can serve for a birthday party, a family get-together, or any time you're craving a delicious ice cream treat. It's super quick to make since all you have to do is make the crust, scoop in the ice cream filling, add the toppings, and then let it set in the freezer.
Before serving, you can add other toppings to the ice cream sundae pie if you want. Try a dollop of Cool Whip, a sprinkling of chocolate shavings, or Strawberry Sauce to finish it off.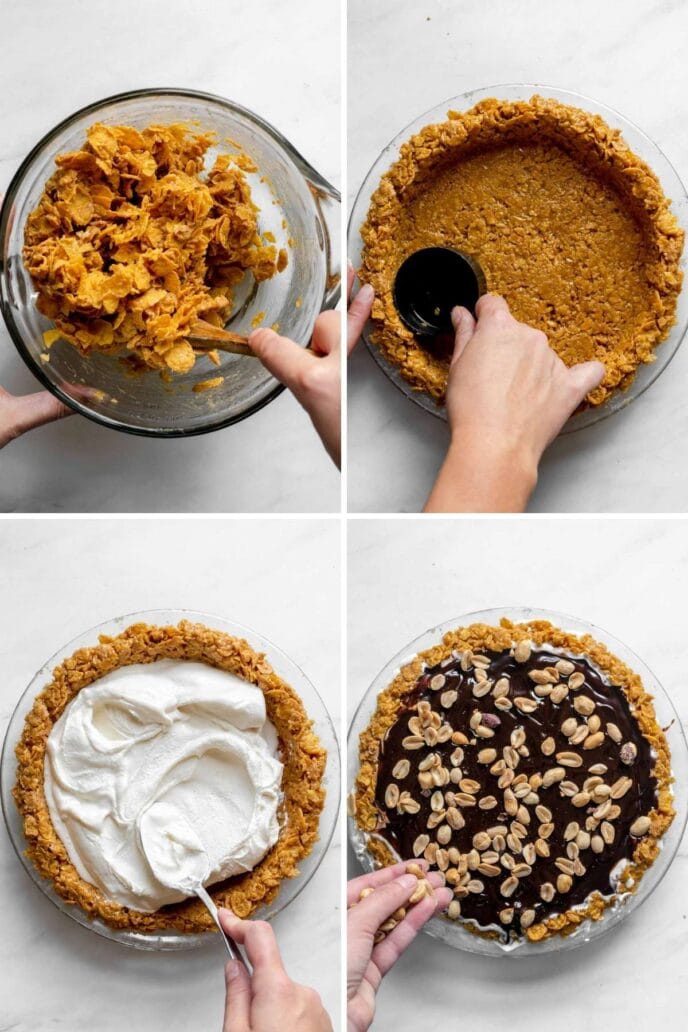 Chilled Pies 
Key Ingredients
Crust: This pie crust is super easy to make with just 3 simple ingredients. All you need are cornflakes, creamy peanut butter, and corn syrup. The cornflakes make a crispy base that does an excellent job holding up the ice cream filling. Then the peanut butter and corn syrup give it a sweet and salty flavor and help the crust to stick together.
Ice Cream: Using an ice cream filling is such an easy way to get a sweet, creamy, and indulgent filling for the pie. Just scoop the softened vanilla ice cream into the prepared crust. You can also make Homemade Ice Cream if you want the recipe to be more from scratch.
Toppings: Drizzle on chocolate syrup for a sweet chocolate flavor. Then sprinkle peanuts over the top to add some crunch. The peanuts also pair nicely with the peanut butter crust. You can add whipped cream and maraschino cherries for some extra toppings.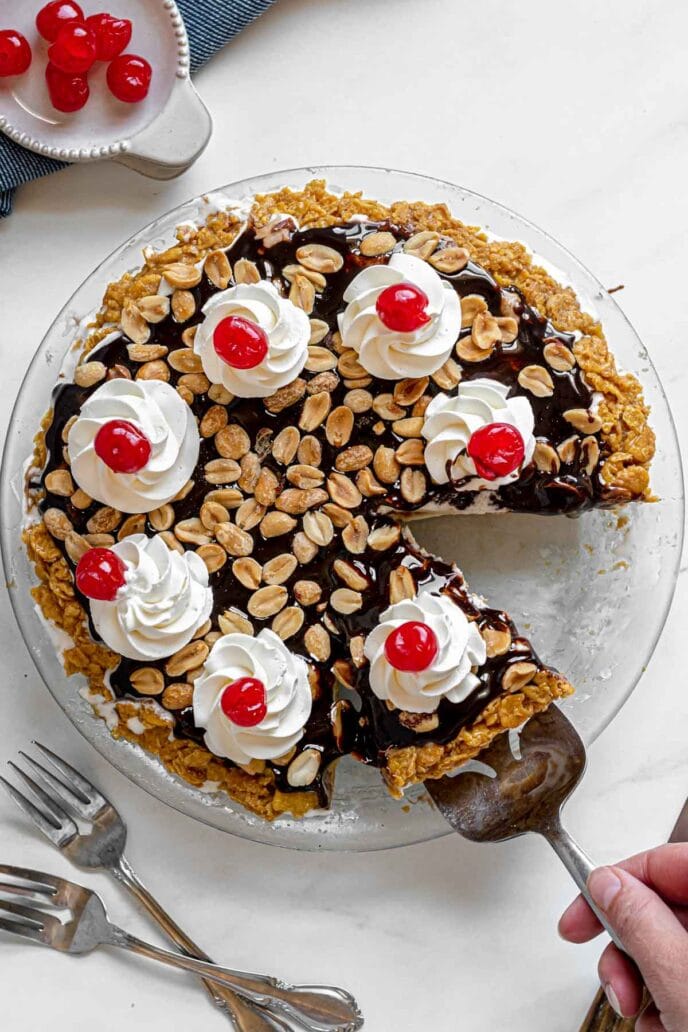 How to Make Tin Roof Sundae Pie
Prep: Make sure that you take your ice cream out of the freezer a few minutes before starting the recipe. That gives time to let the ice cream soften so it's easy to scoop into the crust and spread evenly.
Crust: Add the cornflakes, peanut butter, and corn syrup to a large bowl. Mix them together until the cornflakes are well coated. To make this easier, you can put the peanut butter in the microwave for a few seconds to soften it. Once it's well mixed you can press the cornflake crust evenly into a 9-inch pie plate.
Filling: Scoop the softened vanilla ice cream into the crust, and use the back of the scoop to spread it out evenly. Then drizzle on a chocolate layer followed by a sprinkling of peanuts. Put the Tin Roof Sundae Pie in the freezer until firm before you slice and serve the cool dessert.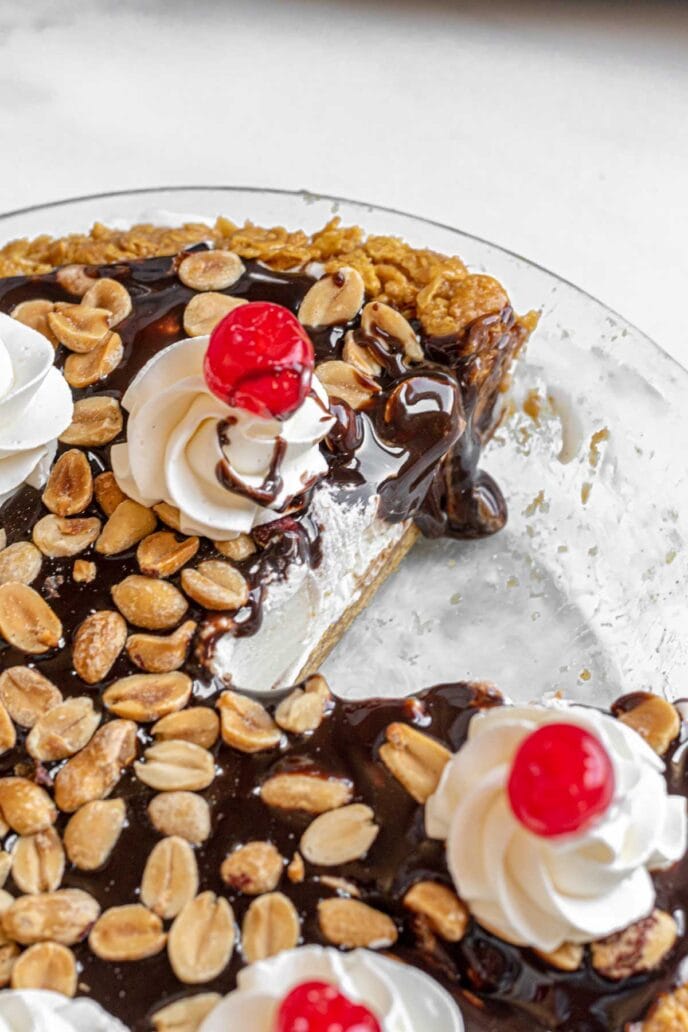 Create a free account to Save Recipes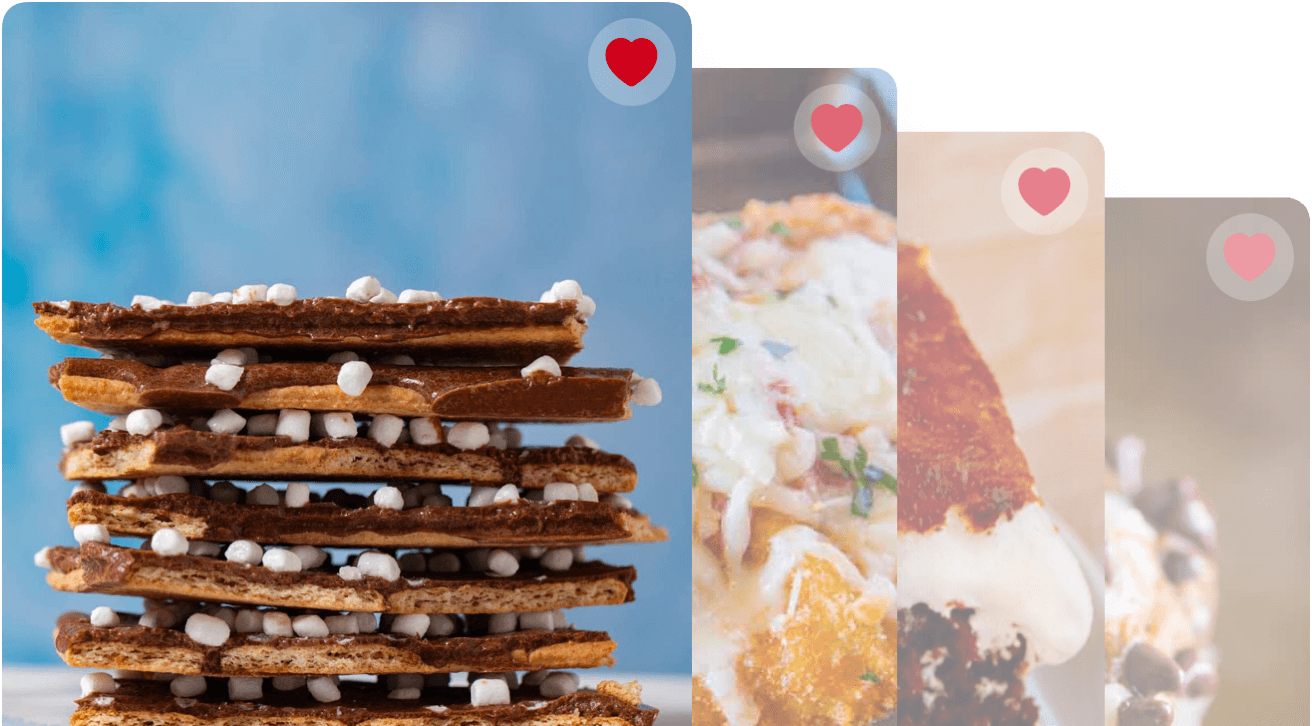 Variations on Tin Roof Sundae Pie
Fruit Toppings: There are lots of optional toppings that you could add over the chocolate and peanuts. For some fresh fruit flavor, try adding sliced fresh strawberries, fresh bananas, raspberries, or blueberries.
Tin Roof Chocolate Pie: The great thing about this ice cream pie recipe is that you can change it up using a different ice cream flavor. To make a Tin Roof Chocolate Pie, just use chocolate ice cream. You could also use a combination of vanilla and chocolate. Or, try other flavors like mint chocolate chip, rocky road, strawberry, or coffee-flavored ice cream.
Pecans: If you prefer, you can replace the topping of peanuts with roasted pecans or candy-coated pecans.
Caramel Topping: You can drizzle a little Caramel Sauce over the Tin Roof Sundae Pie to go along with or replace the chocolate syrup.
Oreo Pie Crust: If you prefer, you can make a chocolatey cookie crust instead of the cornflake crust. To make the cookie crust, you'll need about half a package of Oreos and ¼ cup melted butter. Pulse the cookies into crumbs in the food processor, and mix them with the melted butter. Then press the crumbs into the pie plate and bake for 10 minutes.
More Frozen Treats 
How to Store Tin Roof Sundae Pie
Serve: Make sure to give the Tin Roof Pie enough time to set in the freezer before you take it out to slice and serve.
Freeze: If you have leftovers, you can cover the pie dish carefully in aluminum foil. Then it will stay good in the freezer for up to 2 weeks.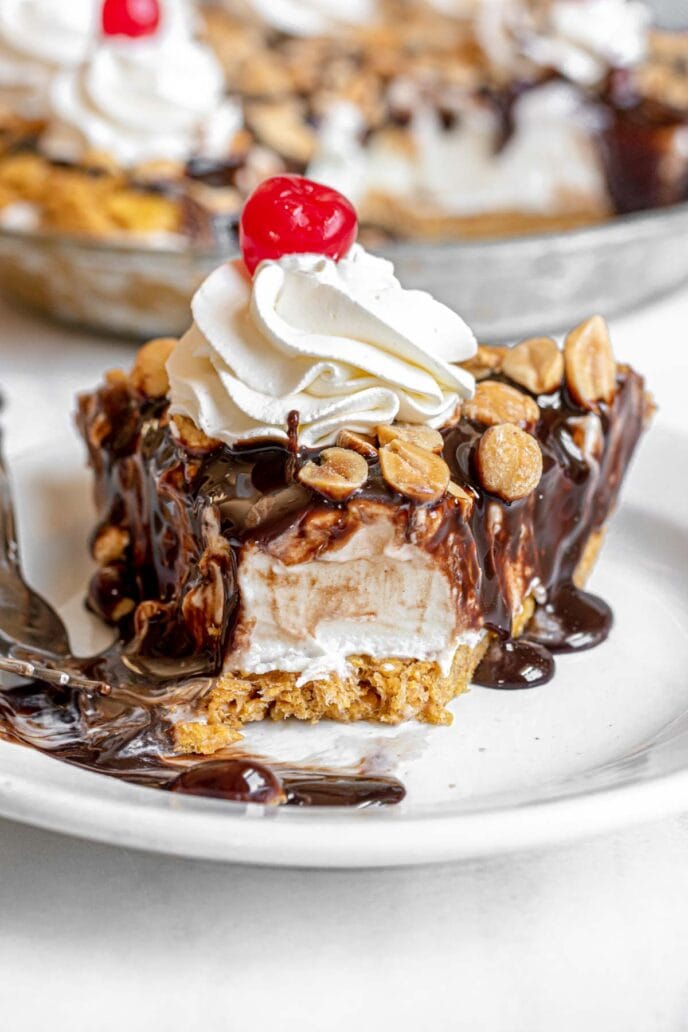 Instructions
Mix the cornflakes, peanut butter, and corn syrup together and press into a pie plate.

Add the softened ice cream, top with chocolate syrup, and peanuts.
Nutrition
Calories:
378
kcal
|
Carbohydrates:
54
g
|
Protein:
8
g
|
Fat:
16
g
|
Saturated Fat:
6
g
|
Polyunsaturated Fat:
3
g
|
Monounsaturated Fat:
6
g
|
Cholesterol:
29
mg
|
Sodium:
198
mg
|
Potassium:
318
mg
|
Fiber:
3
g
|
Sugar:
39
g
|
Vitamin A:
445
IU
|
Vitamin C:
2
mg
|
Calcium:
102
mg
|
Iron:
4
mg