The heat of summer often deters even the most dedicated home chefs from slaving over a hot stove. But when the family gathers around the dinner table, they're hoping for a meal that's not just delicious but also fresh and flavorful. Enter the world of easy summer meals. This collection is all about simplicity, freshness, and, most importantly, taste.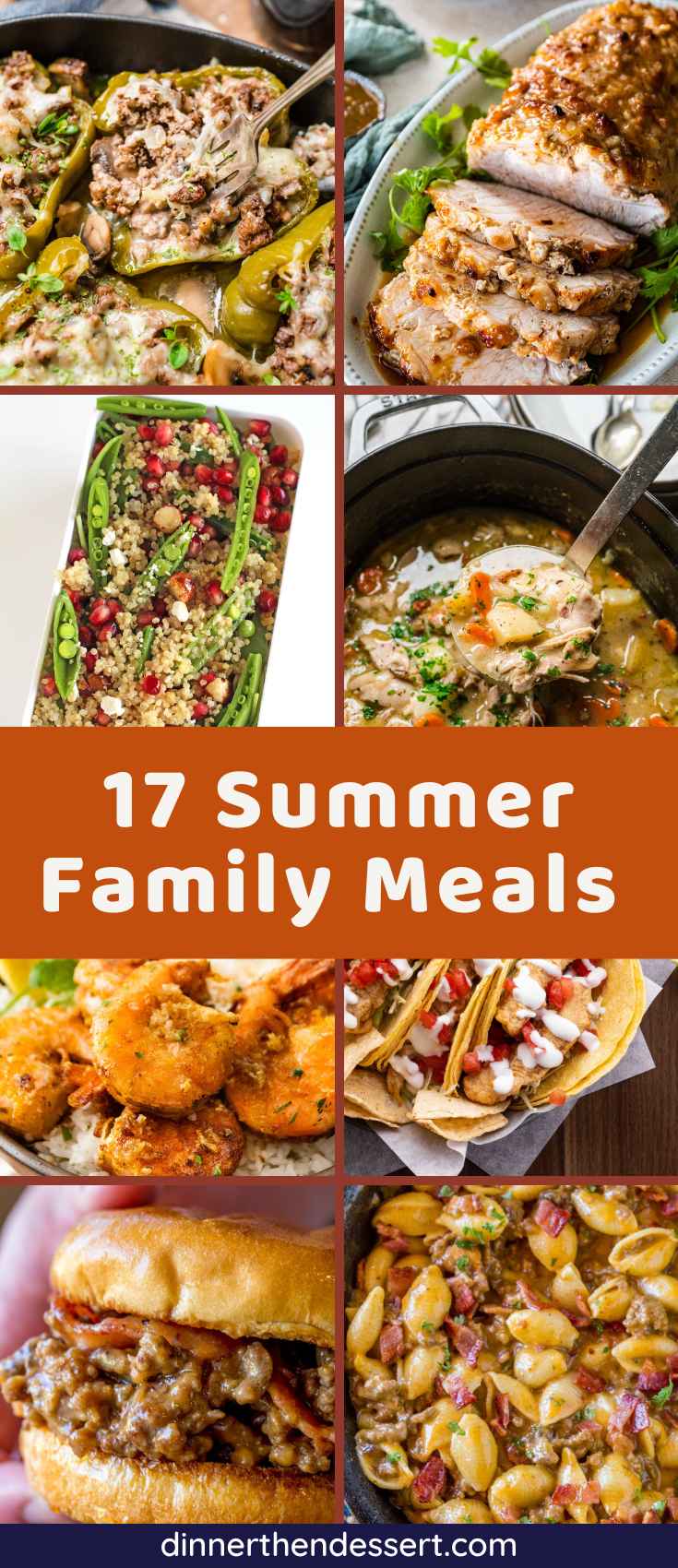 Summer's bounty, brimming with fresh produce and lighter fare, calls for dishes that are quick to prepare, yet big on flavor. Think about those succulent tomatoes from the local farmers' market, the aroma of fresh basil wafting through the air, or the sweet crunch of corn on the cob. These aren't just ingredients; they're the very essence of summer. And the best part? They don't need much tinkering to shine on the dinner table.
Easy summer meals revolve around minimal cooking. It's about letting the ingredients be the stars. Grilled chicken with a zesty lemon-herb marinade, chilled pasta salads bursting with fresh veggies, or a refreshing soup can be whipped up with little fuss. Moreover, consider the advantages of make-ahead dishes. Preparing in advance not only reduces last-minute stress but also allows flavors to meld and intensify.
When considering meals for the family, versatility is the name of the game. A single dish, like a robust bean salad, can serve as a filling main for some and a side for others. Moreover, summer provides the perfect backdrop for communal dining experiences. Picture this: A platter of grilled vegetables, a big bowl of Pomegranate Quinoa Salad with Tea Vinaigrette, and some skewered and barbecued prawns. Everyone digs in, crafting their plate according to their preference. It's not just a meal; it's an experience.
Another pro tip? Embrace batch cooking. Prepare a larger quantity of a dish and use it in multiple ways throughout the week. That quinoa salad can be a base for a bowl meal, a filling for wraps, or a side for grilled meats. The idea is to think smart and work efficiently.
In conclusion, crafting easy summer meals for the family doesn't mean compromising on taste or quality. It's about intelligent choices, leveraging the season's produce, and sometimes, letting simplicity lead the way. Dive into this collection and discover the joy of effortless summer dining. Every bite promises a taste of sunshine.
1

/15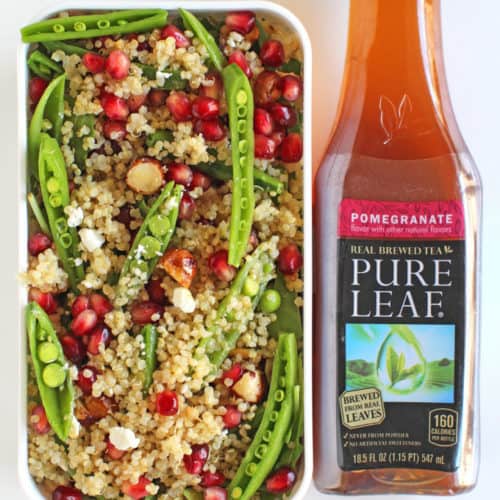 Pomegranate Quinoa Salad with Tea Vinaigrette with crunchy hazelnuts, creamy goat cheese and fluffy quinoa is a delicious lunch option you'll love. Pairs perfectly with Pure Leaf® Pomegranate Flavor Iced Tea.
Check out this recipe
2

/15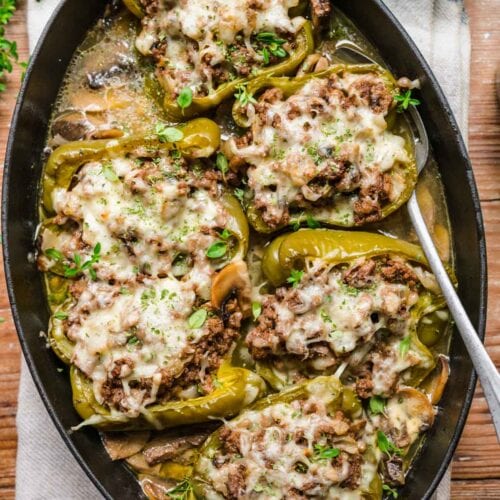 Beef Stroganoff Stuffed Peppers are made with a delicious ground beef and mushroom stroganoff mixture served in bell peppers with melty cheese.
Check out this recipe
3

/15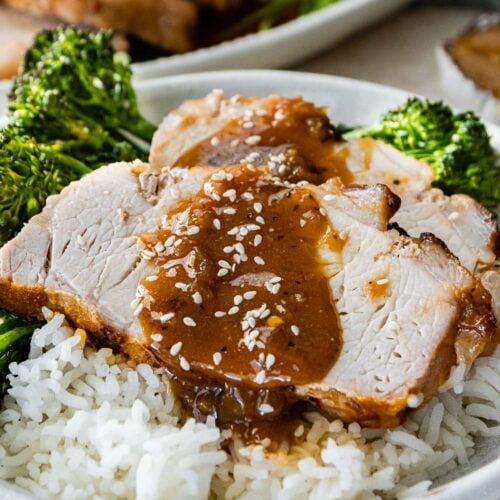 Peanut Butter and Jelly Pork Roast is a delicious weeknight meal with juicy pork baked in peanut butter and pineapple passionfruit preserve sauce.
Check out this recipe
4

/15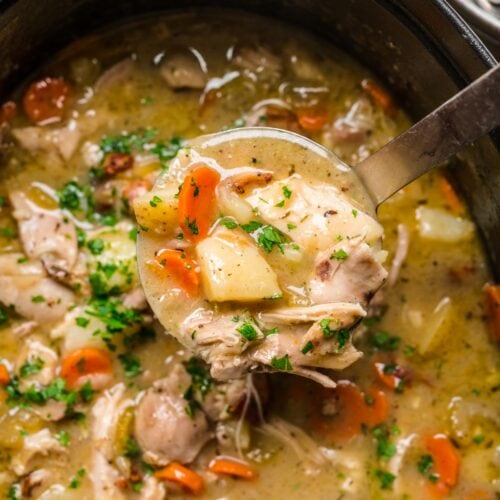 Classic Chicken Stew is a comforting weeknight dinner made with classic ingredients like chicken thighs, bacon, onion, thyme, and carrots.
Check out this recipe
5

/15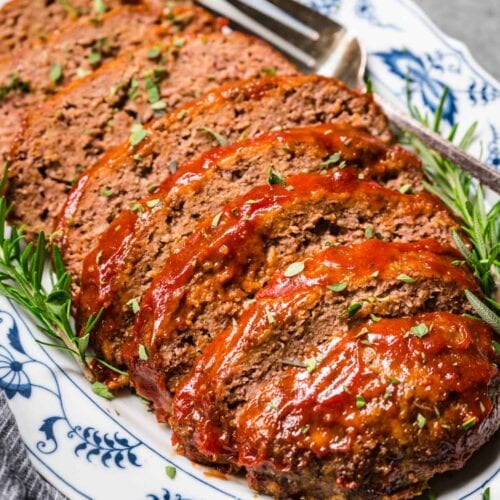 Slow Cooker Meatloaf has the flavors of classic meatloaf with a delicious glaze made with ketchup and brown sugar, done in your slow cooker!
Check out this recipe
6

/15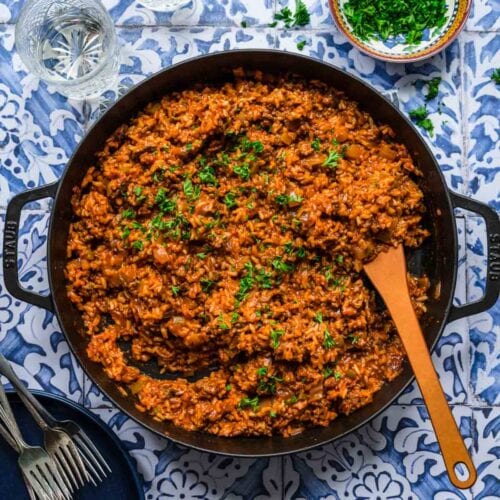 Easy Spanish Beef and Rice Skillet is a quick hearty skillet meal with tender rice and ground beef simmered in a flavorful tomato sauce.
Check out this recipe
7

/15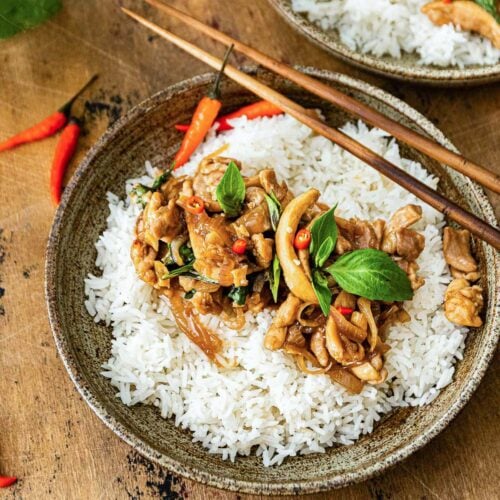 Thai Basil Chicken is chicken stir fry with bright basil flavor! Chicken thighs in a spicy savory sauce with Thai chilies and fresh basil!
Check out this recipe
8

/15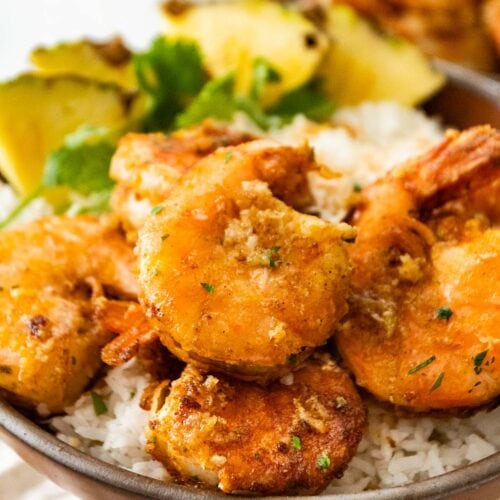 Hawaiian Garlic Shrimp is cooked quickly in a skillet with flavorful garlic butter, and seasoned with paprika and spicy cayenne pepper.
Check out this recipe
9

/15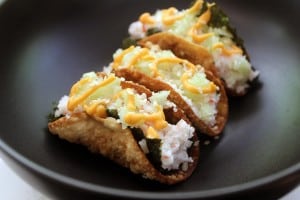 Crispy wonton shells filled with nori, brown rice, crab mixture, sesame seeds and spicy mayo!
Check out this recipe
10

/15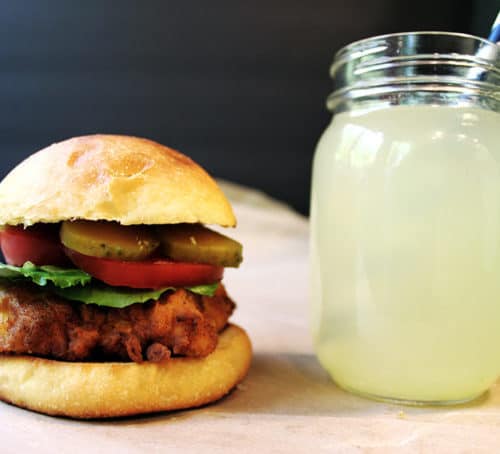 The crispy, seasoned fried chicken sandwich we all love washed down with the best restaurant lemonade there is! Save the trip and the wait in the long lines!
Check out this recipe
11

/15
Glazed Brown Sugar Meatloaf with tangy ketchup topping and crushed saltines is the easiest and most flavorful take on a classic meatloaf you'll ever make!
Check out this recipe
12

/15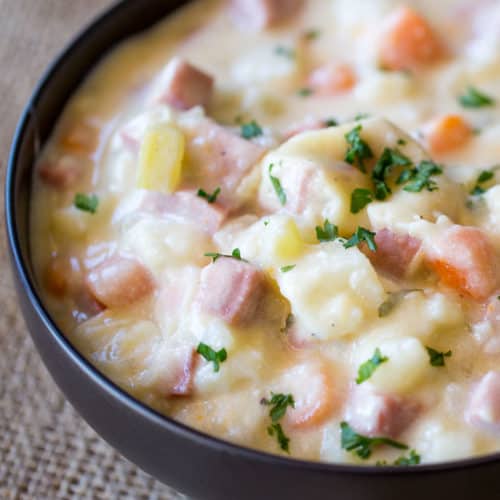 Slow Cooker Ham and Potato Soup
Slow Cooker Ham and Potato Soup that's creamy, full of vegetables and chunks of ham, finished off with milk and sour cream for a easy and delicious hearty soup.
13

/15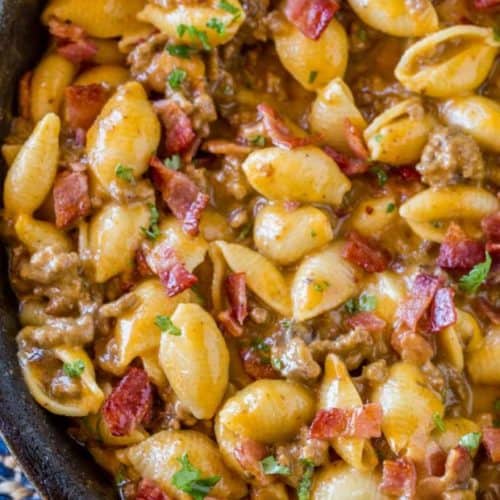 Bacon Cheeseburger Hamburger Helper is full of bacon and cheesy pasta goodness turned into a 20 minute meal perfect for weeknights that the kids will love!
Check out this recipe
14

/15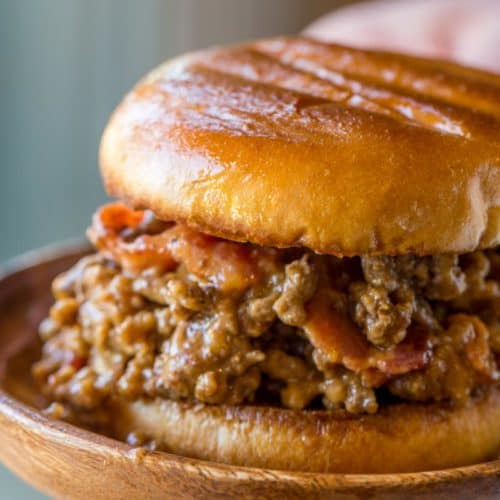 Bacon Cheeseburger Sloppy Joes
Bacon Cheeseburger Sloppy Joes with ground beef, ketchup gravy, cheddar cheese and crisp bacon is the ultimate bacon cheeseburger indulgence!
15

/15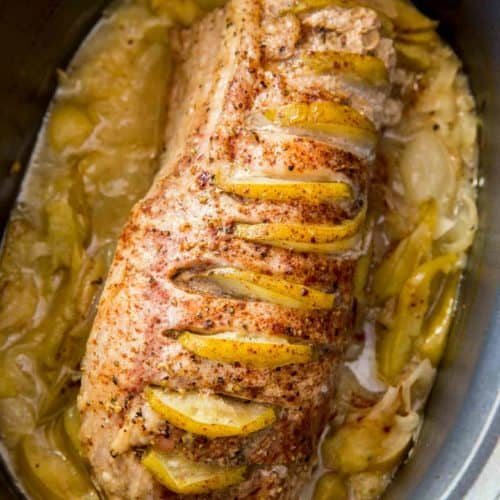 Slow Cooker Honey Apple Pork Loin with just seven ingredients is a showstopping meal with none of the effort! Perfect for holiday dinners!
Check out this recipe
16

/15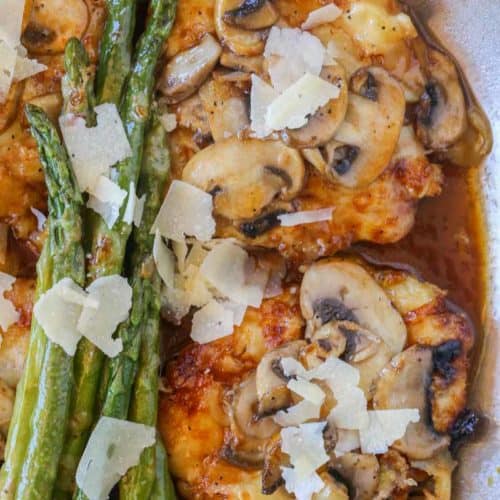 Cheesecake Factory Chicken Madeira (Copycat)
Cheesecake Factory Chicken Madeira with chicken breasts, mushrooms and asparagus in a rich, buttery, madeira wine sauce is a copycat of the most popular chicken dish on the menu.
17

/15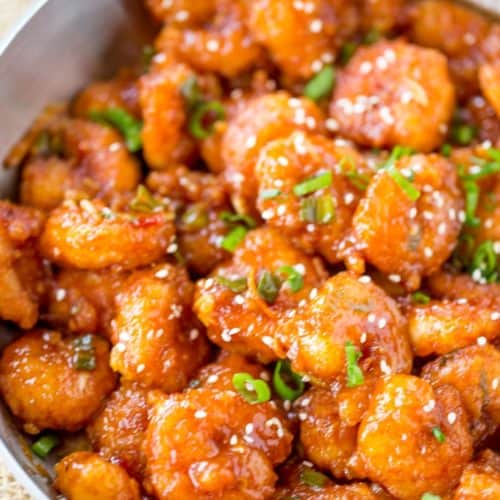 Honey Orange Firecracker Shrimp is sweet, spicy, sticky, and crispy. It is so easy to make you'll throw your Chinese food takeout menus away!
Check out this recipe