The easiest Homemade Cookie Butter recipe ever! Creamy and decadent dessert spread made with Speculoos cookies, sugar, condensed milk, and evaporated milk.
Homemade dessert spreads and sauces like Chocolate Ganache are easy to make and take your Dessert Recipes to the next level.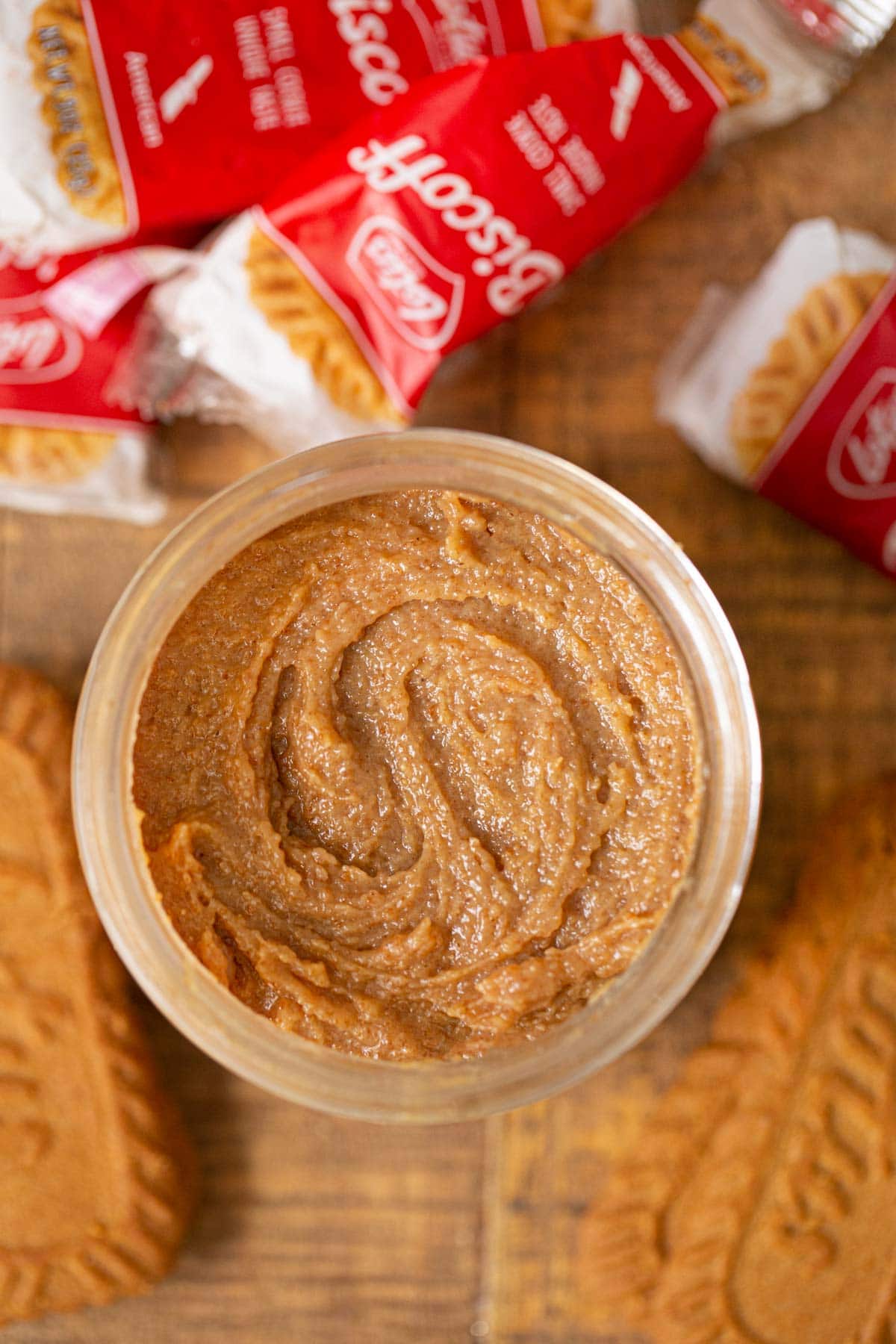 COOKIE BUTTER
Who among us hasn't splurged on a jar of Cookie Butter and had to resist eating the whole jar at once? With this homemade Cookie Butter recipe, you'll never have to ration your rich, decadent cookie spread again. Make delicious, easy Cookie Butter whenever you want to treat yourself with simple pantry ingredients and whatever cookies you have on hand!
We love using caramely, spiced Speculoos biscuit cookies (especially during the holidays) but Cookie Butter can be made with pretty much any cookie in your cupboard. Try shortbread cookies, Oreos, Teddy Grahams, and graham crackers or use leftover Homemade Cookies! If you want a chunky Cookie Butter, add larger cookie pieces at the end.
No food processor, no problem! You can turn the Speculoos into crumbs with a heavy-duty zippered plastic bag and a rolling pin, bottle, meat mallet, book, etc. Basically, anything solid and flat that you can use to compress the cookies. Crush the cookies into crumbs about 10 at a time to get them really fine. This is a great activity to occupy little bakers and kitchen helpers.
What are Speculoos Cookies?
Belgian Speculoos, or Biscoff cookies, are spiced biscuit cookies similar to a gingerbread cookie or gingersnap. Unlike gingerbread, Speculoos don't have molasses in them, instead adding spices like cardamom and white pepper to give them more bite. Biscoff is the most popular brand of Speculoos cookies (and cookie butter spread) but you can make them homemade or use any other brand.
MAKE COOKIE BUTTER WITH THESE COOKIE CLASSICS:
How to Use Cookie Butter?
Besides eating by the spoonful straight from the jar, there are lots of ways to enjoy Cookie Butter. Spread it on warm homemade Banana Bread or Pancakes for breakfast. For dessert, blend Cookie Butter with Vanilla Ice Cream and a splash of milk, and top with Whipped Cream and crushed Biscoff cookies for an easy, fun cookie milkshake.
Can you Bake with Cookie Butter?
Once you get done spreading Cookie Butter on everything, the next logical step is to add it to all your favorite baked goods. Use it as a one to one substitute for peanut butter in baked desserts like Peanut Butter Brownies. Your bars or cookie recipe will be a little more dense and rich since Cookie Butter is adding extra fat and sugar.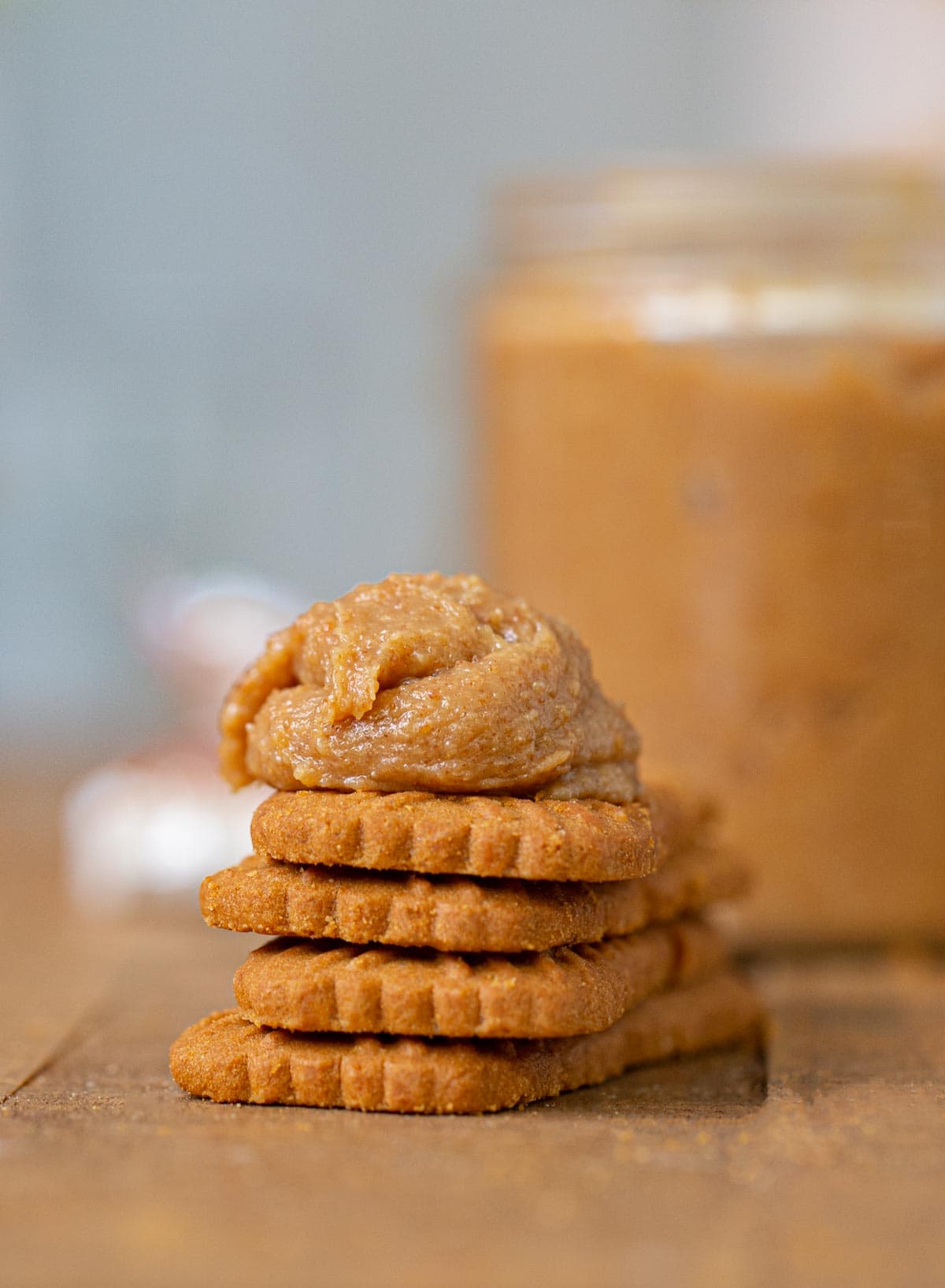 Create a free account to

Save Recipes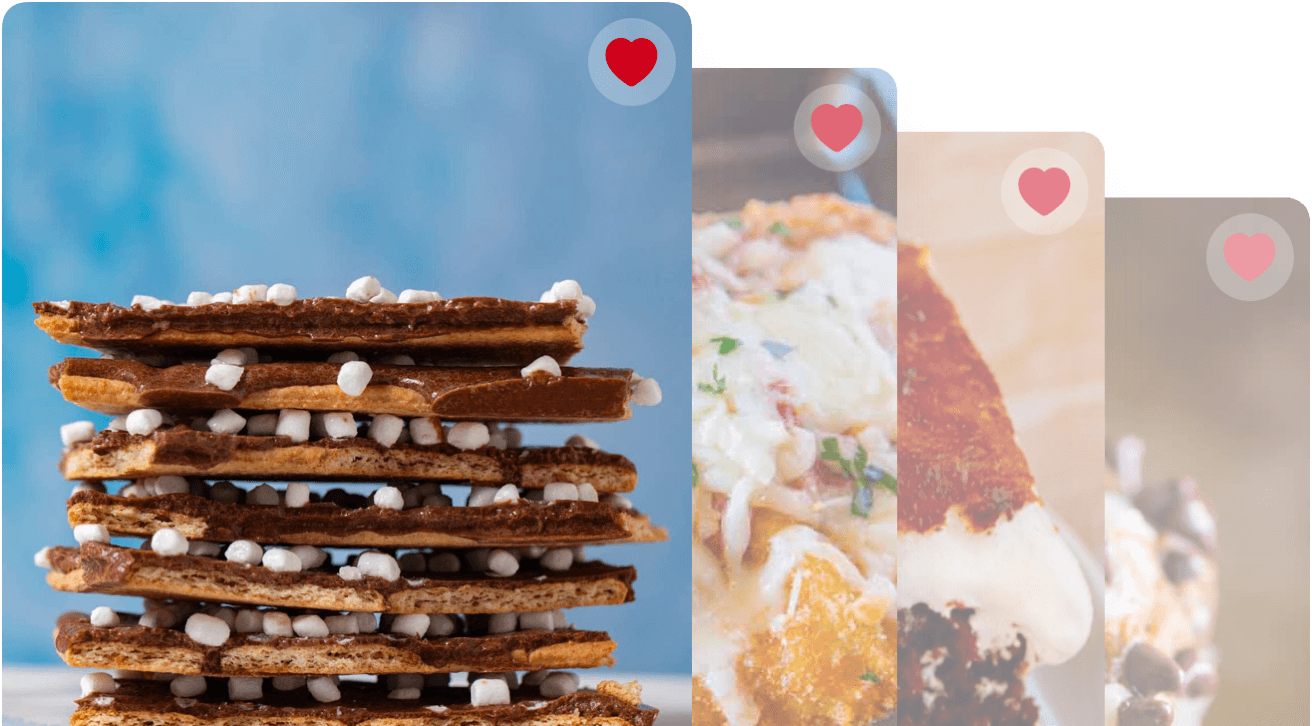 VARIATIONS ON COOKIE BUTTER
Peanut Butter Cookie Butter: Use Nutter Butter Cookies or other peanut butter sandwich cookies for a Peanut Butter Cookie Butter. No need to remove the filling, just blend in a food processor to get it smooth before using.
Oil: You can use other fat instead of butter like vegetable oil, refined coconut oil, or shortening. Adjust to the oil amount or the cookie amounts get the consistency you like. Coconut oil will make your Cookie Butter extra creamy!
Oreo Cookie Butter: Use 2 cups Oreo cookie crumbs, about 25-30 cookies with filling removed. Reserve some of the creme filling and use instead of the sugar for the sweetener in this recipe.
Sweetener: Instead of granulated sugar, try brown sugar, honey, or coconut sugar. You can also add a teaspoon molasses to bring out the caramel flavor of the Speculoos.
Flavors: Try spices like cinnamon, nutmeg, or cardamom to enhance the warm flavors of Speculoos cookies. For a fall treat, add a tablespoon of Pumpkin Pie Spice and vanilla extract!
MORE DESSERT PANTRY STAPLE RECIPES
HOW TO STORE COOKIE BUTTER
Serve: Let Cookie Butter chill for at least an hour before serving. You can keep Cookie Butter at room temperature for up to 2 hours before it needs to be stored.
Store: Place Cookie Butter in a glass mason jar or other airtight container and refrigerate for up to 2 weeks. Bring to room temperature to soften before serving.
Freeze: We don't recommend freezing Cookie Butter. The butter and milk solids will separate and not come back together after they are frozen. Make a fresh batch and only refrigerate for the best Creamy Cookie Butter!


Ingredients
30

speculoos cookies

, 2 cups ground

1/4

cup

unsalted butter

1/2

cup

sweetened condensed milk

1/4

cup

evaporated milk

2

tablespoons

water
Instructions
Add the cookies to the food processor until finely ground.

Add butter, condensed milk and evaporated milk to a medium microwave safe bowl and microwave on 50% power for 30 seconds.

Stir and microwave for 30 seconds again at %50 power until completely melted.

Add in the speculoos cookie crumbs and stir until moistened.

Microwave for 30 seconds.

Add in water and stir until mixture is smooth.

Refrigerate for 1 hour before serving (keep refrigerated).
Nutrition
Calories:
77
kcal
|
Carbohydrates:
10
g
|
Protein:
1
g
|
Fat:
4
g
|
Saturated Fat:
2
g
|
Cholesterol:
8
mg
|
Sodium:
55
mg
|
Potassium:
62
mg
|
Fiber:
1
g
|
Sugar:
5
g
|
Vitamin A:
82
IU
|
Vitamin C:
1
mg
|
Calcium:
32
mg
|
Iron:
1
mg