Homemade Baking Mix makes it super easy to bake so many favorite recipes. Made with pantry ingredients like flour, baking powder, and sugar.
Homemade Baking Mix is fantastic for making a whole array of Breakfast and brunch foods, like a batch of Pancakes, Cinnamon Roll Pancakes, Belgian Waffles, and other breakfast classics. Plus, this homemade mix is incredibly easy to put together from ingredients you can find in any local grocery store.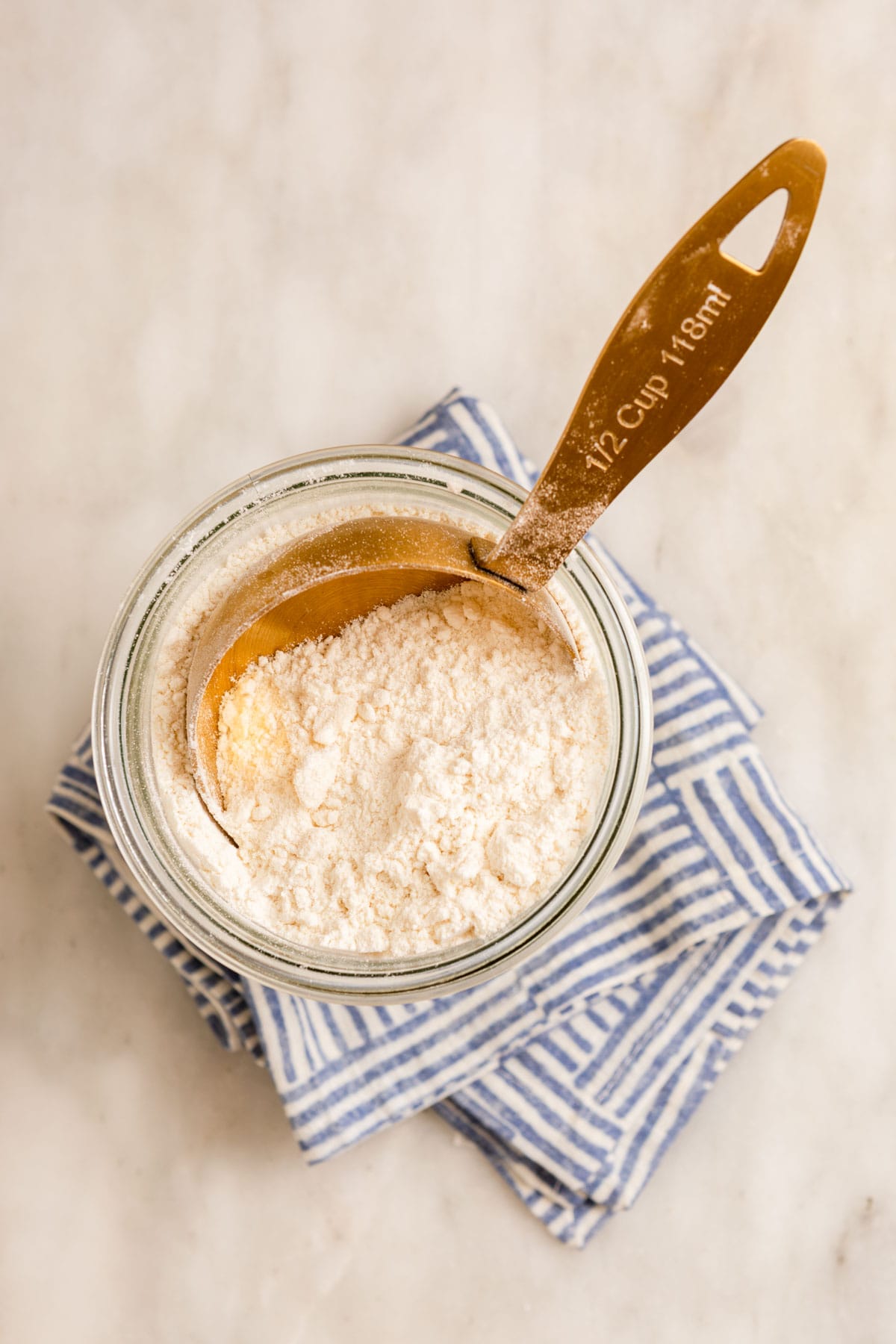 There are a few dry ingredients that almost every baking mix recipe has in common: flour, baking powder or baking soda, sugar, and salt. It's the same simple base for tons of breakfast and Dessert Recipes. Once you have these main ingredients you can bake just about anything you need with just a few extras thrown in. Just toss the mix together in a mixing bowl. Then store the finished product in an airtight container in your pantry until you're ready to bake.
There are a few famous brands of yummy Baking Mix out there, but if your box of Bisquick is empty and don't want to run to the store this homemade Baking Mix recipe is easy to make with simple ingredients! The great thing about making your own baking mix mixture is that you can customize it to fit your personal taste and dietary needs. Plus, you know there aren't any preservatives or other ingredients you might find in the store-bought versions.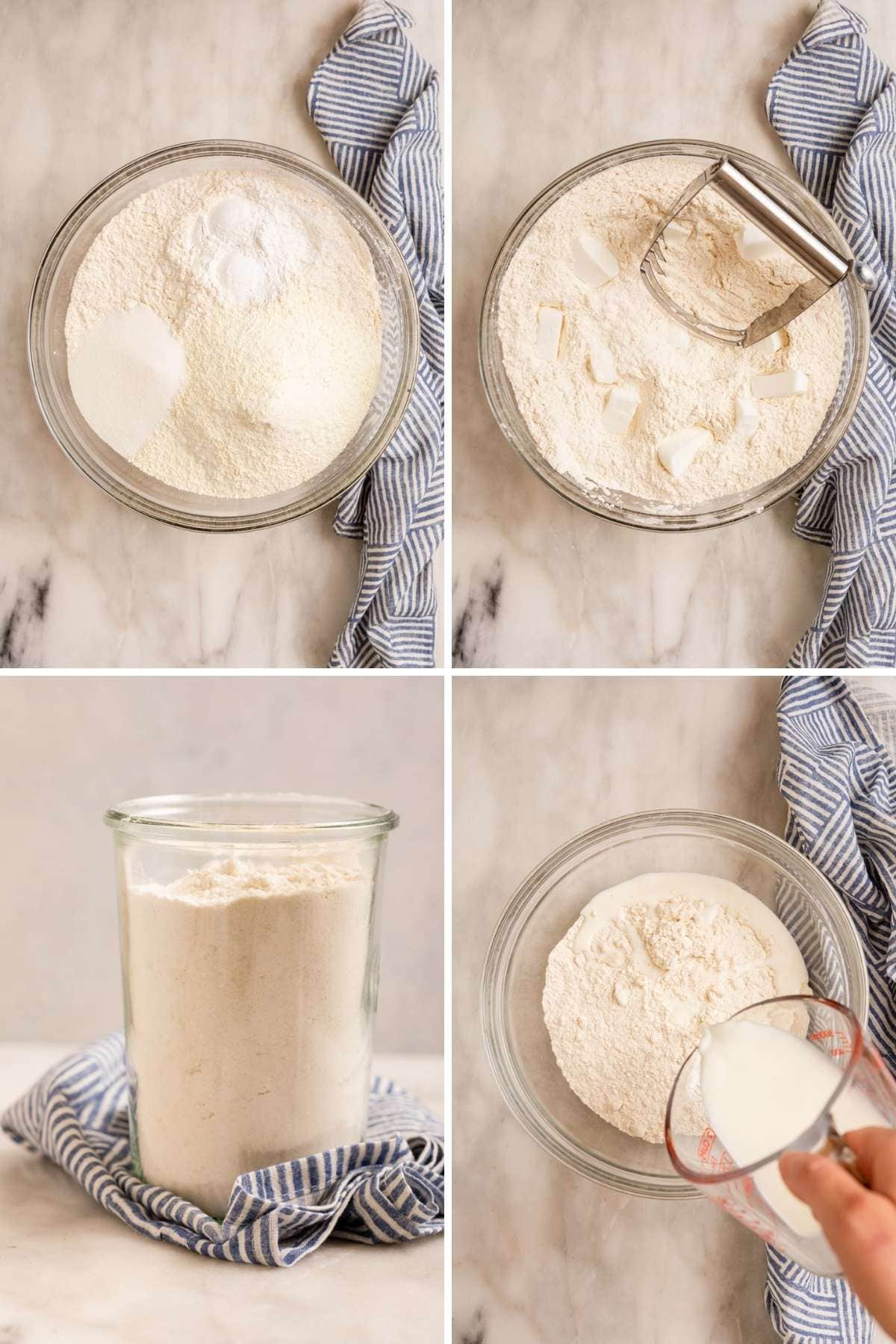 When making your Homemade Baking Mix, you may be tempted to add in blueberries or chocolate chips so that making pancakes or other baked goods is even easier. However, you should wait to add any mix-ins until you're actually prepping the batter. Fruit mix-ins, like blueberries, can add moisture to the mix and make it unusable and the chocolate chips may melt during storage.
RECIPES TO MAKE WITH BAKING MIX
KEY INGREDIENTS
Dry ingredients: For the most part this recipe is made with a handful of dry ingredients. White flour acts as the base. Then mix in baking powder, milk powder, salt, and granulated sugar. The 5 tablespoons of baking powder act as a leavening agent, and are essential to making light, fluffy baked goods.
Vegetable shortening: The Homemade Baking Mix also needs 1 cup vegetable shortening. It might sound strange to add something that's not dry to the mixture. But, there's so much more flour than shortening, that most of the moisture gets absorbed into the mix. The shortening makes the final recipes flaky and tender.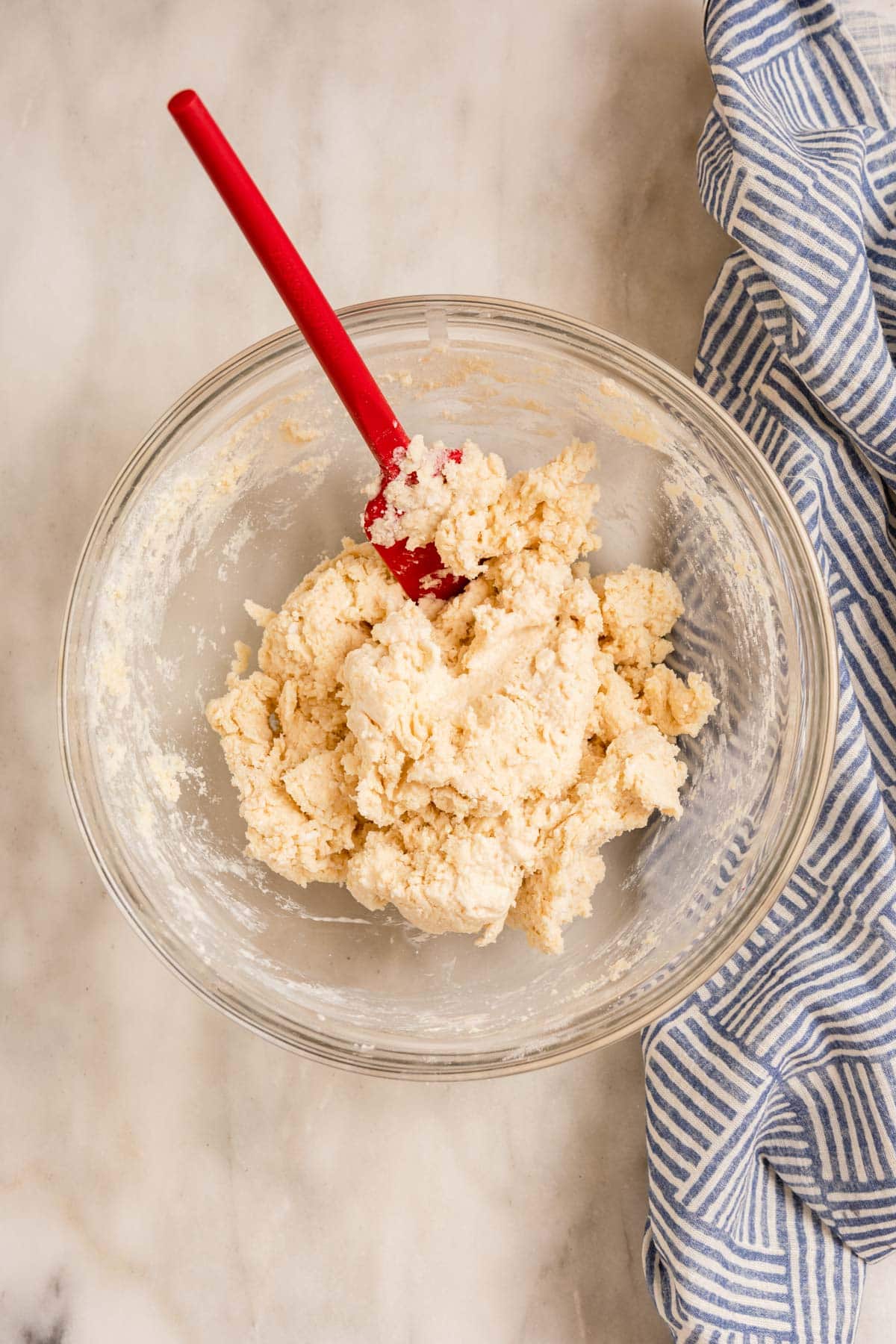 HOW TO MAKE
Baking mix:
Whisk the flour, dry milk powder, baking powder, sugar, and salt in a large mixing bowl until thoroughly combined.
Cut shortening into dry ingredients with a pastry blender, about ½ cup at a time, until the mixture resembles cornmeal.
Then store it in an air-tight container for up to 3 months.
Biscuit recipe:
There are plenty of recipes that you can make with this baking mix. However, one of the simplest recipes to toss together with the mixture are buttery homemade biscuits. Follow the baking instructions below to make quick and easy biscuits.

Start by preheating the oven to 425 degrees.
If you still need to make the baking mix, use a pastry cutter to blend the ingredients together. Or, take your premade mix out of the pantry.
Mix together 2 ½ cups baking mix and ¾ cup of milk in a large bowl.
Scoop the dough onto parchment paper-lined baking sheets.
Then bake the biscuits for 10-12 minutes.
Spread Strawberry Jam, or honey butter over warm biscuits for an easy treat.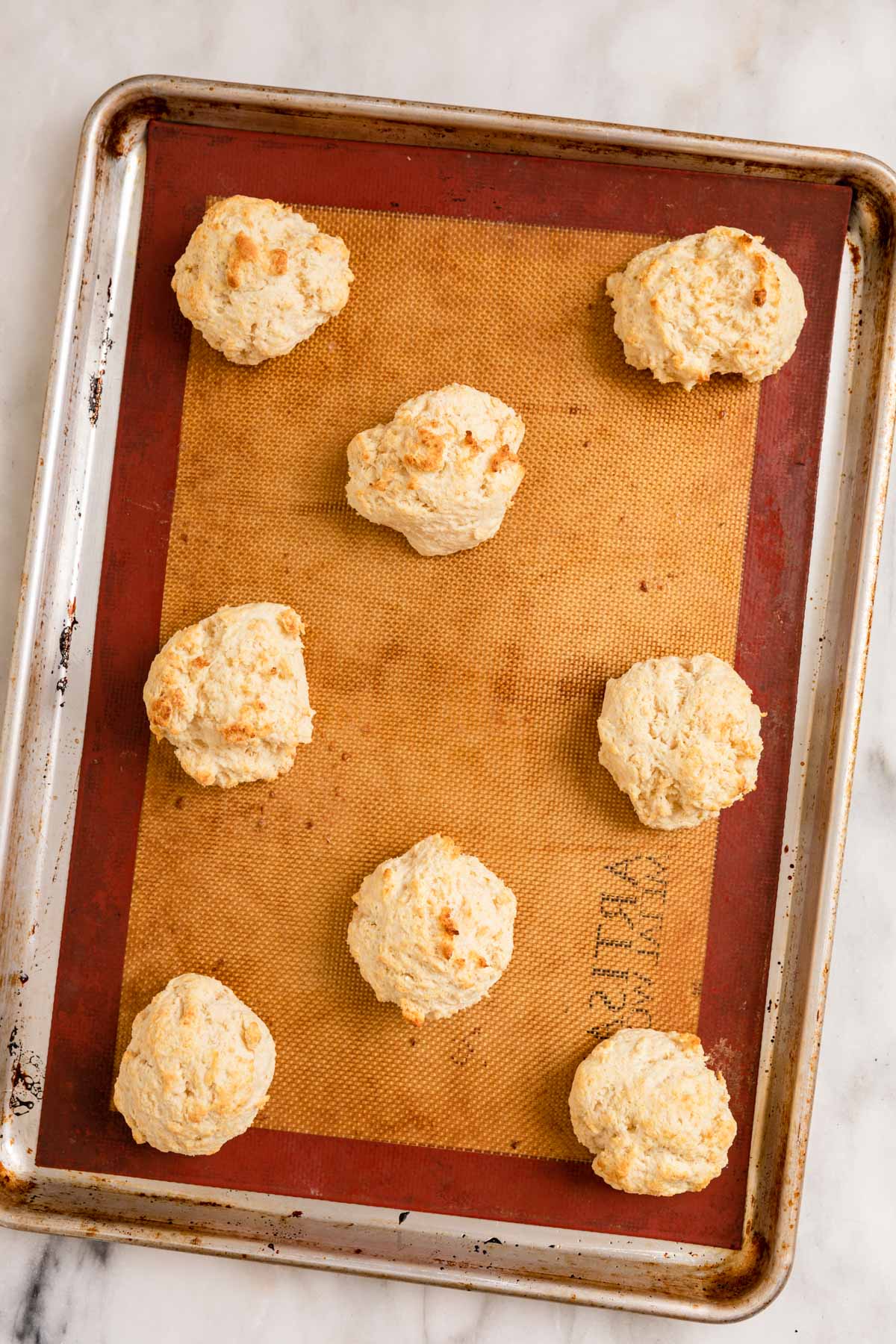 Create a free account to

Save Recipes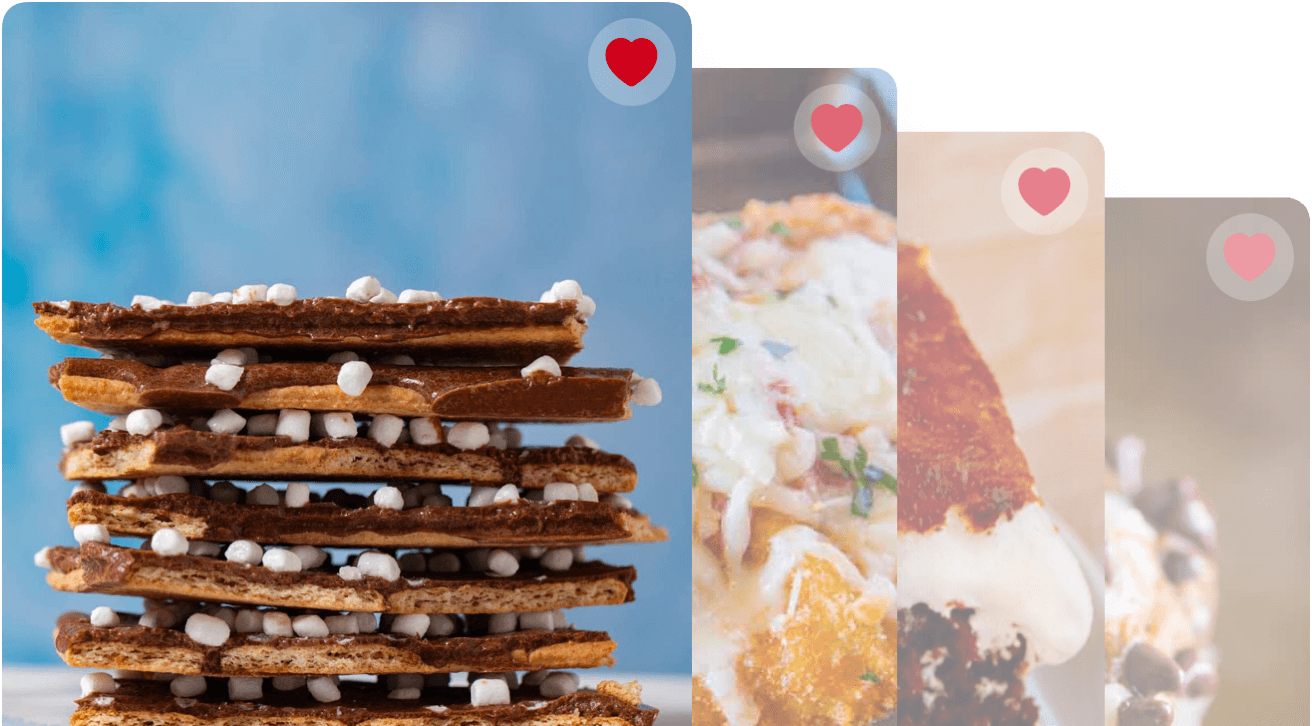 VARIATIONS
Healthy baking mix: You can change up the baking mix with more healthy ingredients. Instead of all-purpose flour try using whole wheat flour or buckwheat flour to add more nutrients to the recipe.
Gluten-free: If you want to make a gluten-free version of this mix recipe, you can replace the all-purpose flour or whole wheat flour with a gluten-free option. Coconut flour, almond flour, or oat flour would all make good substitutes.
WHAT TO MAKE WITH HOMEMADE BAKING MIX
Well, the obvious things to make with Homemade Baking Mix are your favorite recipes for biscuits, pancakes, muffins, and waffles, but you can also use it for a few savory dishes that you might never have considered. Here are some favorites:
Oven-Fried Chicken: You can use my recipe for homemade Bisquick to oven fry chicken. It may sound unusual, but our recipe calls for a Bisquick mix to coat the chicken. This DIY Baking Mix makes the chicken just as yummy, crispy, and keeps the moisture in.
Sausage Balls: These are rich, delicious appetizers that are great for parties or a quick snack. The Homemade Baking Mix keeps the Sausage Balls from being crumbly and holds the sausage mixture together.
Crispy Onion Rings: Yes, you absolutely can use biscuit mix to coat onions and fry them. The Homemade Baking Mix makes a yummy, crunchy coating on the outside of the onion slices. They are great as an appetizer or side dish and they have a really short prep time.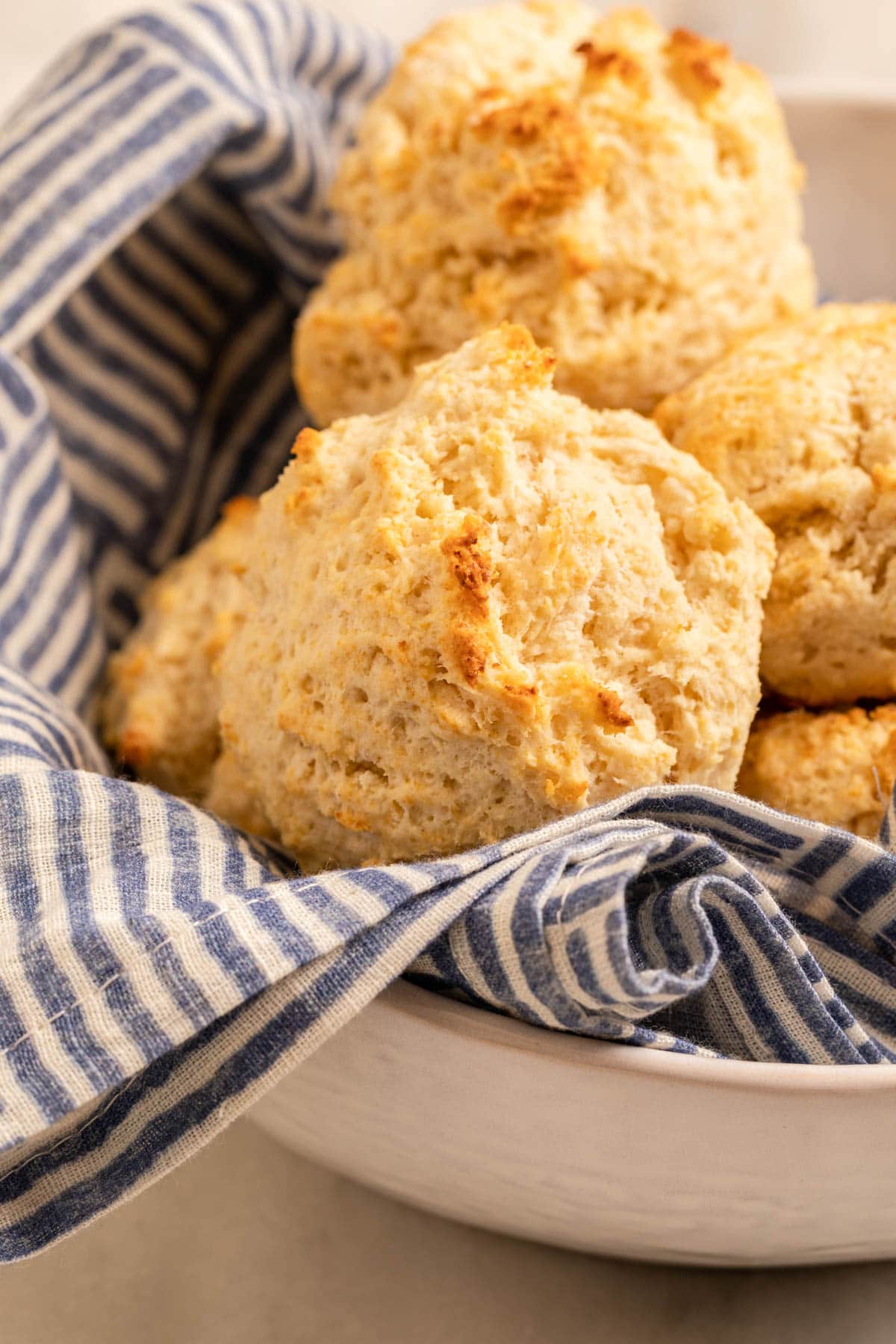 FAVORITE PANTRY RECIPES
HOW TO STORE
Store: You can store your Homemade Baking Mix inside an airtight container or a sealable bag and keep it in a cool, dry place. As long as it's carefully sealed, then it will stay good for up to 3 months. You technically can refrigerate it, but that won't significantly extend its shelf life and the moisture inside a fridge could make the Baking Mix soggy.


Ingredients
9

cups 

flour

1

cup

nonfat dry milk powder

5

tablespoons

baking powder

1/4

cup

sugar

1

tablespoon

salt

1

cup

vegetable shortening
To Make Into Biscuits:
2 1/2

cups

baking mix

3/4

cup

whole milk
Instructions
Whisk flour, dry milk powder, baking powder, sugar, and salt in a large bowl until thoroughly combined.

Cut shortening into dry ingredients with a pastry cutter, about ½ cup at a time, until mixture resembles cornmeal.

Store in an air-tight container for up to 3 months.
To Make Into Biscuits:
Preheat oven to 425 degrees.

Mix together baking mix and milk.

Scoop ¼ cup dough onto baking sheet lined with parchment paper.
Nutrition
Calories:
324
kcal
|
Carbohydrates:
55
g
|
Protein:
8
g
|
Fat:
8
g
|
Saturated Fat:
2
g
|
Polyunsaturated Fat:
2
g
|
Monounsaturated Fat:
3
g
|
Trans Fat:
1
g
|
Cholesterol:
1
mg
|
Sodium:
324
mg
|
Potassium:
316
mg
|
Fiber:
2
g
|
Sugar:
5
g
|
Vitamin A:
86
IU
|
Vitamin C:
1
mg
|
Calcium:
147
mg
|
Iron:
3
mg