Ah, summer – a season bursting with vibrant colors, lively energy, and, of course, the tantalizing aromas of fresh produce. As the days grow longer and the nights become warmer, our kitchens become a haven for experimenting with flavors reminiscent of sunny European getaways or breezy Mediterranean beaches. And what better canvas for these seasonal ingredients than pasta? The world of summer pasta recipes is an exciting and fresh way to cook something that will bring back fond memories of summer.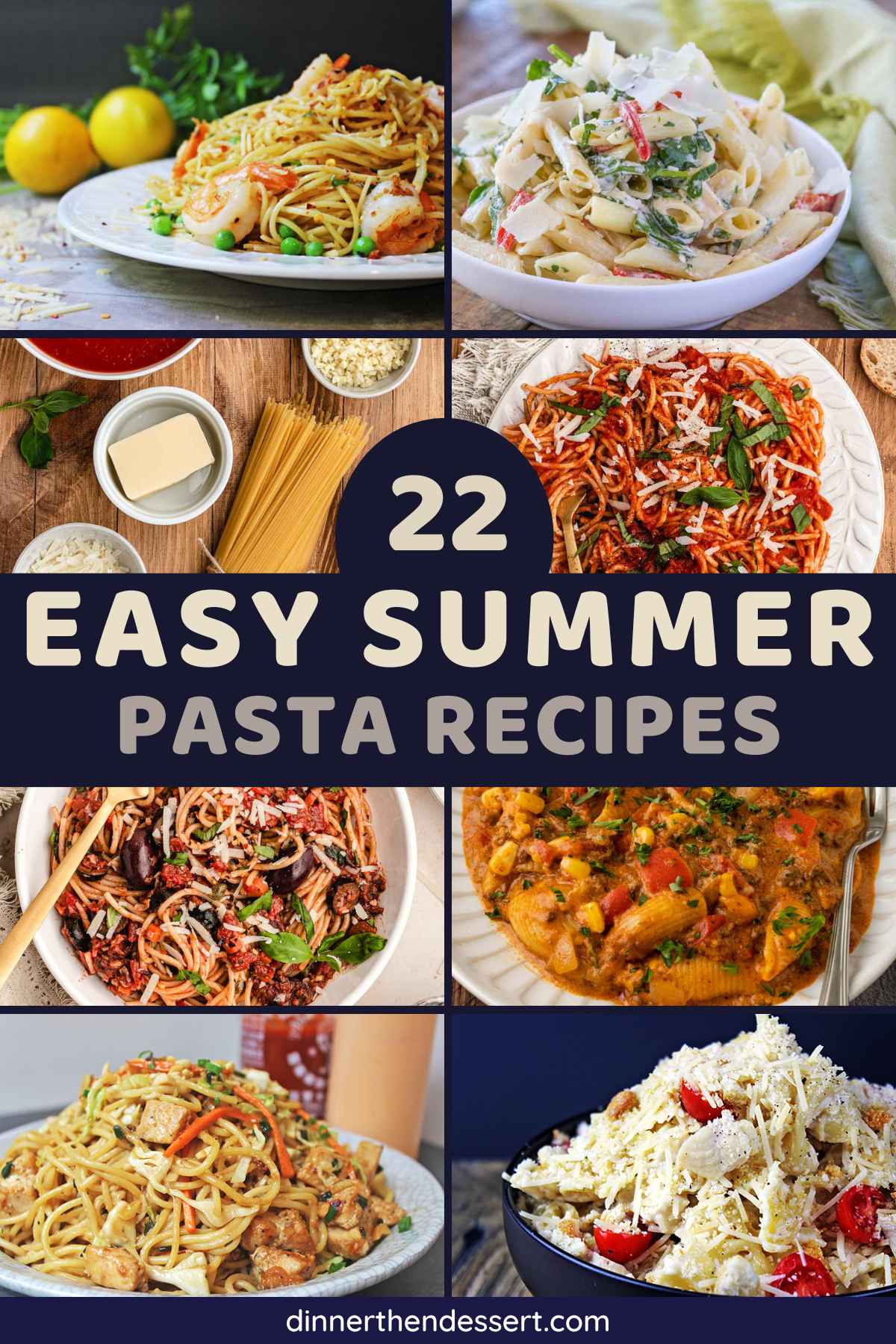 From the rustic lanes of the Italian countryside to the bustling streets of New York, these mouthwatering pasta recipes will be enjoyed by the whole family. The beauty of summer pasta lies in its adaptability and simplicity. From fresh tomatoes to zesty lemons, aromatic basil, or even the catch of the day – they all find their rightful place in a summer pasta dish. The trick is to let these ingredients shine. Summer produce is so vibrant and flavorful on its own it barely needs any dressing up. With a drizzle of good olive oil and a sprinkle of sea salt, you'll be halfway to a meal that sings of backyard parties and picnics.
For those who are keen on diving into the deep end, how about a light Lemon Ricotta Pasta or a creamy Spinach Artichoke Ravioli Bake? Or if you adore the sea's bounty, a Seafood Pasta Salad tossed in garlic and white wine – an ode to coastal culinary delights. But wait, there's more for the adventurous souls! Ever tried adding fruit to your pasta salad? A Strawberry Spinach Pasta Salad might sound unconventional, but it's a refreshing symphony of sweet, tart, and savory.
Remember, summer is the time to be bold in your culinary choices. Experiment, innovate, and, above all, enjoy the process. Think of your kitchen as an artist's studio, and your pasta as the canvas. Each ingredient is a brushstroke, contributing to a masterpiece that's both delightful to the palate and pleasing to the eye.
Summer offers a fleeting yet fabulous window to turn ordinary pasta into something extraordinary. Embrace the abundance of the season, and let your summer pasta dishes be a reflection of your culinary passion and creativity. Go ahead, roll up those sleeves, boil that pasta, and let's make this summer deliciously unforgettable!