Easy Creamy Horseradish Sauce recipe with only 3 ingredients! The best homemade horseradish sauce for Prime Rib, Beef Tenderloin, and Roast Beef Sandwiches.
Take holiday Prime Rib or leftover Roast Beef Sandwiches to the next level with this better-than-store-bought Sauce made in minutes.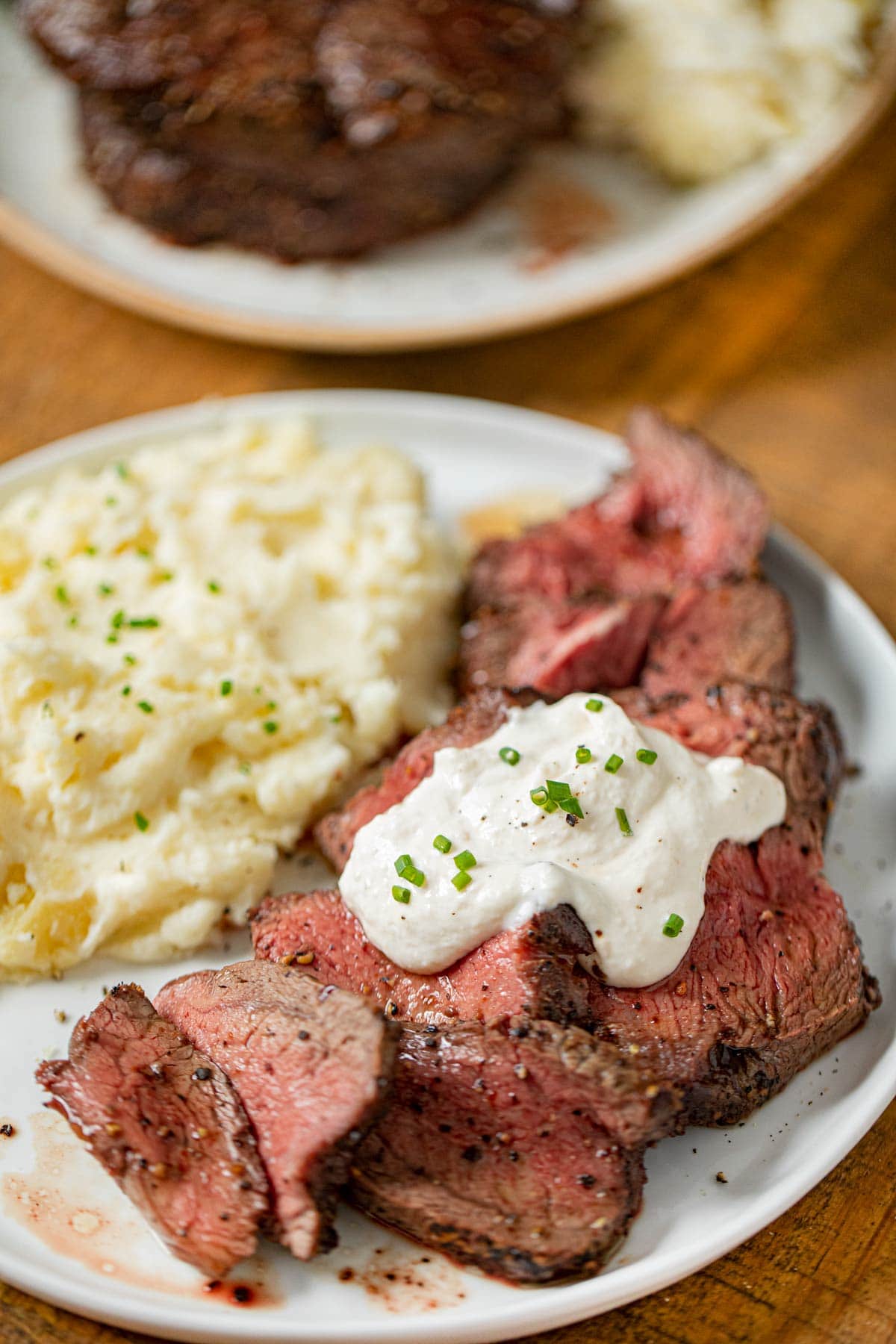 CREAMY HORSERADISH SAUCE
Horseradish Sauce is a milder way to enjoy prepared horseradish without completely losing its spicy mustard-pepper flavor and pungency. This steak sauce is goes perfectly with a medium-rare Filet Mignon and it's a must have with any fancy holiday dinner like Prime Rib Roast. Guests will think this Horseradish Sauce came from the deli of a gourmet store instead of your kitchen!
This homemade Horseradish Sauce is made with sour cream, prepared horseradish, and black pepper for cream sauce full of pungent horseradish flavor. Prepared horseradish is grated horseradish root that's been preserved in vinegar and salt. The added vinegar is just enough to make this recipe tangy without adding vinegar separately. You can use fresh horseradish for even more flavor, but you'll want to add a teaspoon white vinegar to balance out this sauce.
Store-bought Horseradish Cream Sauce is almost always made with mayonnaise or mayonnaise ingredients like soy bean oil, egg yolk, and a bunch of other additives. The best part of making it at home, besides the simple ingredient list, is that you can adjust the horseradish to your taste. Love that spicy pungent flavor? Load it up! Dial it down if you want a family-friendly sauce. Divide into two prepared batches and add horseradish a teaspoon at a time to one batch so you have mild and spicy sauces!
Homemade Horseradish Sauce is made in the total time it takes you to measure and stir 3 simple ingredients, it's that easy! its gluten-free, vegetarian, and perfect for most allergies. You can easily substitute a dairy-free sour cream for a Horseradish Sauce everyone can enjoy. If you want to add some more flavor without taking away from the horseradish root, check out our variations for Horseradish Sauce.
CLASSIC BEEF MAIN DISH RECIPES
This easy Horseradish Sauce isn't just for steak, it goes great as a substitute sour cream on just about anything. Try this creamy sauce on comfort food favorites like Baked Potatoes or Beef Stroganoff. For fancy, next level holiday side dishes, use it in your Mashed Potatoes or Deviled Eggs. Use as a condiment on leftover Roast Beef and Pulled Pork sandwiches.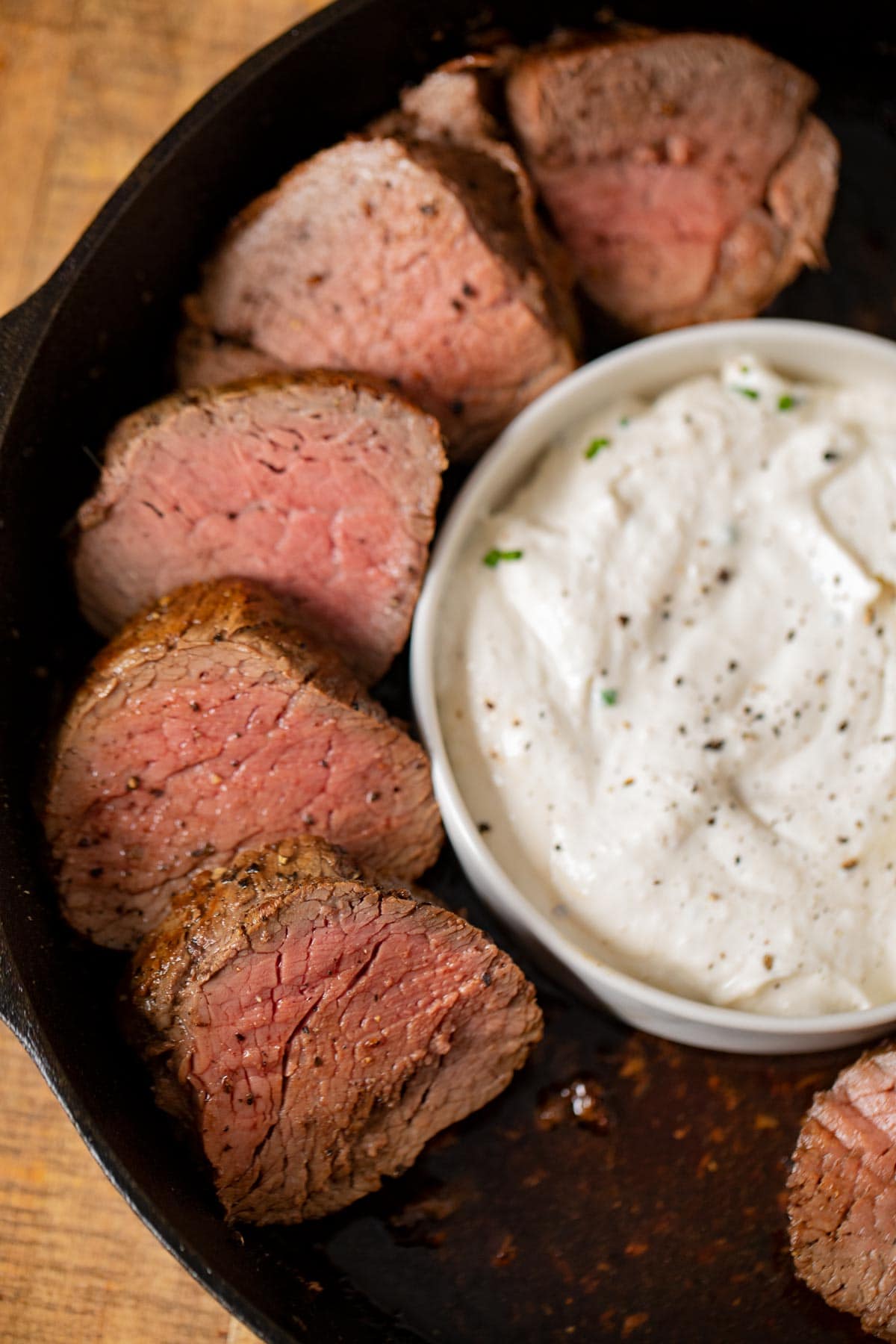 Create a free account to Save Recipes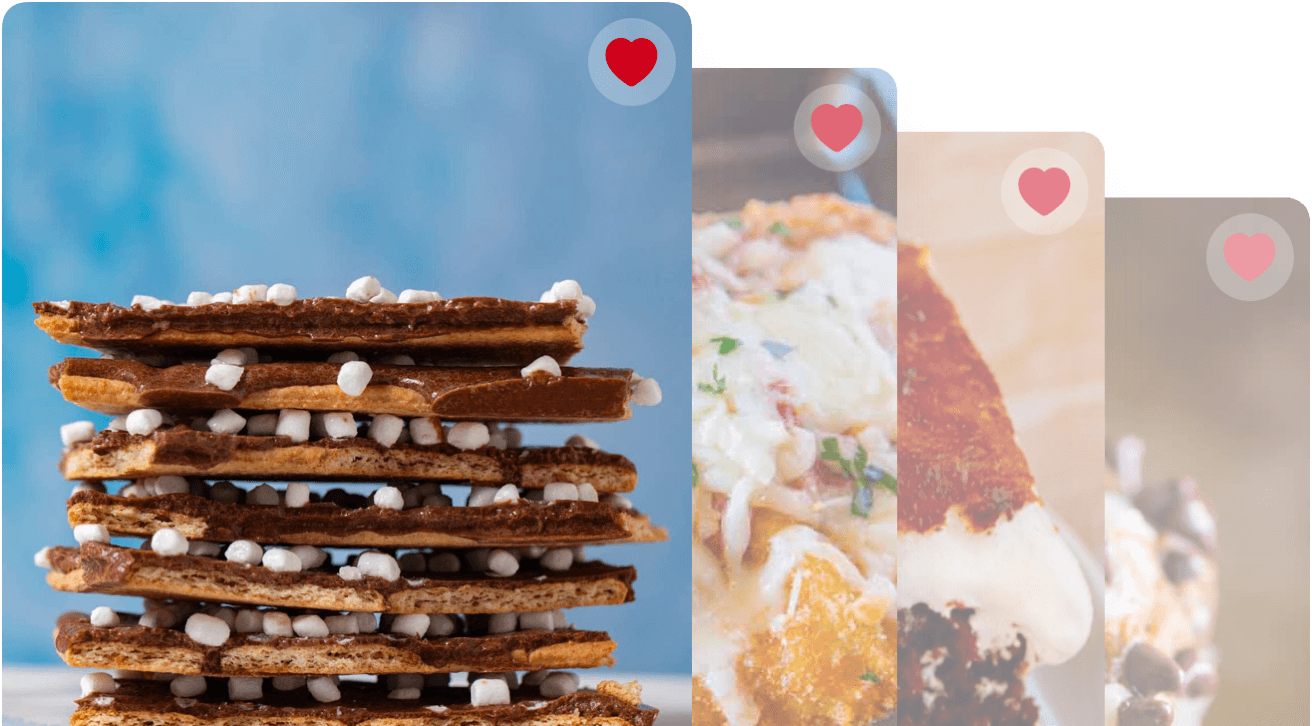 VARIATIONS ON HORSERADISH SAUCE
Sour Cream: Vary how fancy you want to get with this Horseradish Sauce by swapping out the sour cream for other cream bases. Try creme fraîche, heavy cream, dairy-free sour cream, Mexican crema, or plain greek yogurt.
Vinegar: For a tangy Horseradish sauce, add a tablespoon white wine vinegar, apple cider vinegar, or lemon juice. You can also use dijon mustard or spicy brown mustard to make it tangy and bring out the mustard flavor of horseradish.
Spices: Add spices like paprika, dry mustard, garlic powder, Worcestershire sauce to this Horseradish Sauce recipe to slightly alter the flavor without overwhelming it.
Fresh Horseradish: You can freshly prepare horseradish root instead of using jarred horseradish. Fresh horseradish is more pungent, so use a food processor to easily grate it without getting a runny nose or watery eyes!
STEAKHOUSE SIDE DISH RECIPES:
HOW TO STORE HORSERADISH SAUCE
Serve: Horseradish Sauce can be at room temperature for up to 2 hours, but it's best to keep it chilled since there is dairy. It is best served at least 4 hours after making, the longer the better the flavor.
Store: Store Horseradish Sauce n an airtight container, like a glass jar, for up to 2 weeks in the refrigerator. It will naturally separate a bit so stir before serving.
Freeze: Don't freeze Creamy Horseradish because water in the sauce separates when frozen and then thawed and it becomes grainy. You can freeze prepared horseradish without the cream for up to 6 months in a sealed container.


Ingredients
1

cup

sour cream

1/3

cup

prepared horseradish

1/4

teaspoon

coarse ground black pepper

1/4

cup

minced chives

, for garnish
Instructions
Mix sour cream, prepared horseradish and black pepper in a bowl.

Cover and refrigerate for 4 hours or overnight.

Serve over steak and garnish with chives.
Nutrition
Calories:
20
kcal
|
Carbohydrates:
1
g
|
Protein:
1
g
|
Fat:
2
g
|
Saturated Fat:
1
g
|
Cholesterol:
5
mg
|
Sodium:
22
mg
|
Potassium:
22
mg
|
Fiber:
1
g
|
Sugar:
1
g
|
Vitamin A:
78
IU
|
Vitamin C:
1
mg
|
Calcium:
12
mg
|
Iron:
1
mg