Nilla Wafer Cookies (Copycat) are a perfect replica of the crunchy, sweet storebought cookie. Save yourself a store trip using simple pantry ingredients.
Homemade Vanilla Wafers are the perfect versatile Dessert Recipe. You can enjoy them as a simple cookie on their own, serve them over pudding, or use them to make a pie crust. For more copycat desserts try our recipes for Thin Mints and Peanut Butter Tasty Kake.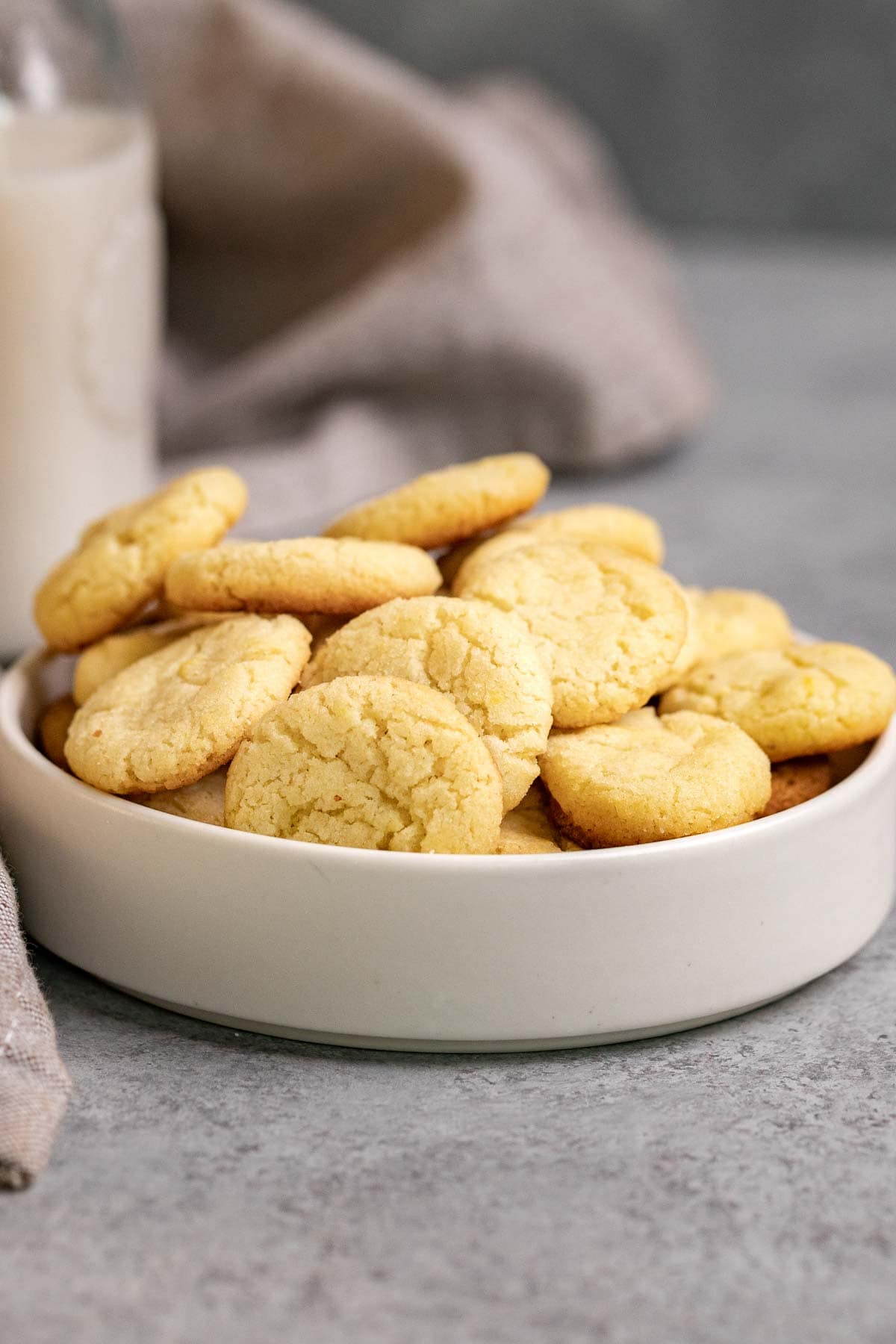 NILLA WAFER COOKIES (COPYCAT)
Nilla Wafers Cookies are easy and quick to make. There's no need to run to the grocery store to grab a box, you can make the perfect copycat recipe in just 25 minutes. The step by step recipe is easy to follow, and the finished product is just as crunchy, buttery, and packed with vanilla flavor as the original.
Fresh baked Vanilla Wafers come out even more buttery and flavorful. This is the perfect recipe to make when you have a sweet tooth because it is quick, easy, satisfying, and not too rich.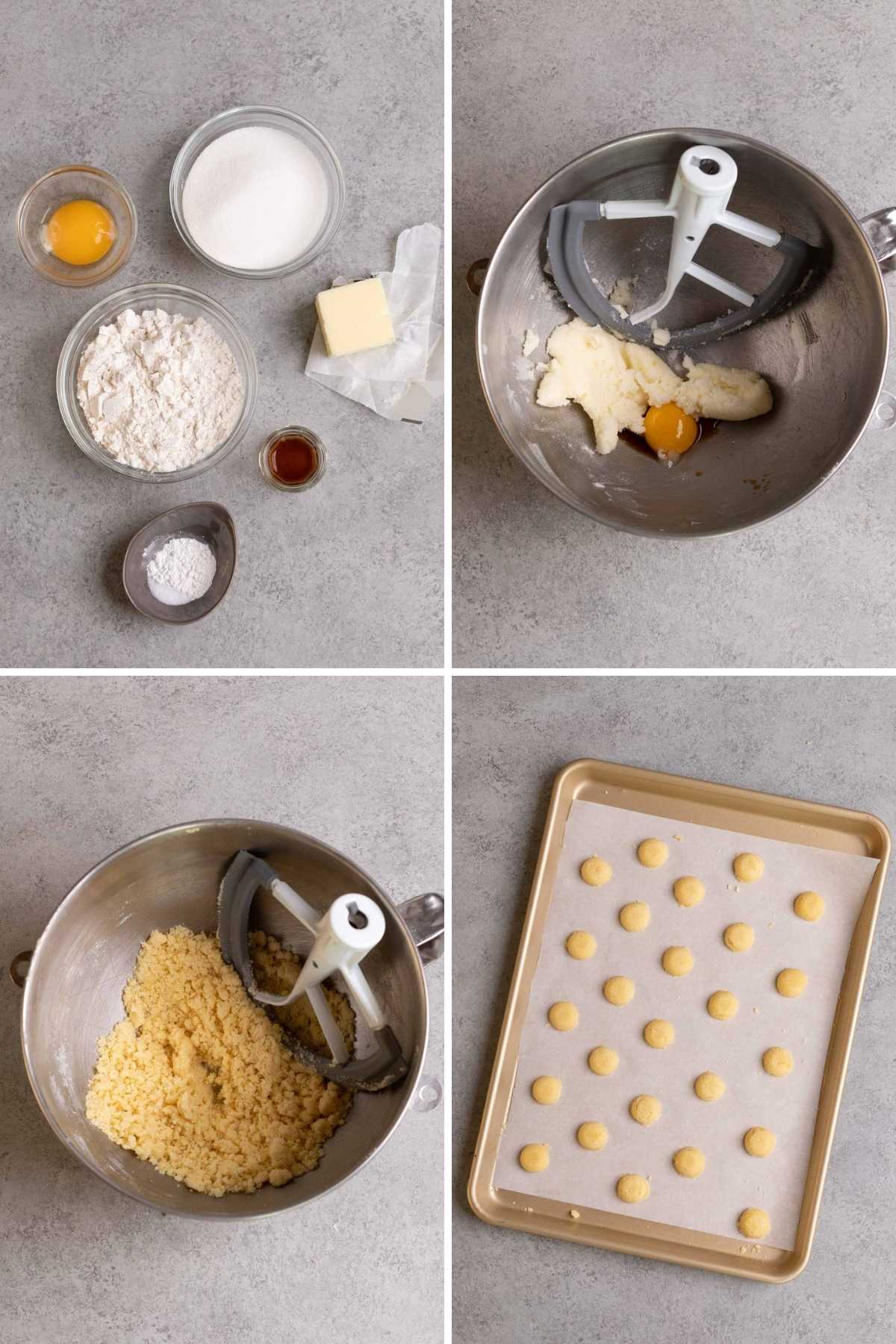 HOW TO SERVE NILLA WAFER COOKIES (COPYCAT)
There are lots of dessert recipes that can use homemade Nilla Wafer Cookies in them. Here are some classic treats that go great with this Nilla Wafers recipe.
Nilla Wafer Crust: You can use a Nilla Wafer crust in place of graham crackers in a pie crust. Just break apart cookie wafers into crumbs and mix them into the same Pie Crust Recipe. Press the Nilla Wafer crust into a pie plate, and fill it with your favorite cream pie. It tastes especially great with Banana Cream Pie.
Banana Pudding Dessert: For a classic banana pudding dessert, layer creamy vanilla or banana pudding with Vanilla Wafers and sliced Bananas.
Ice Cream: For a more simple, but equally delicious dessert, crumble cookie wafers over Vanilla Ice Cream and enjoy.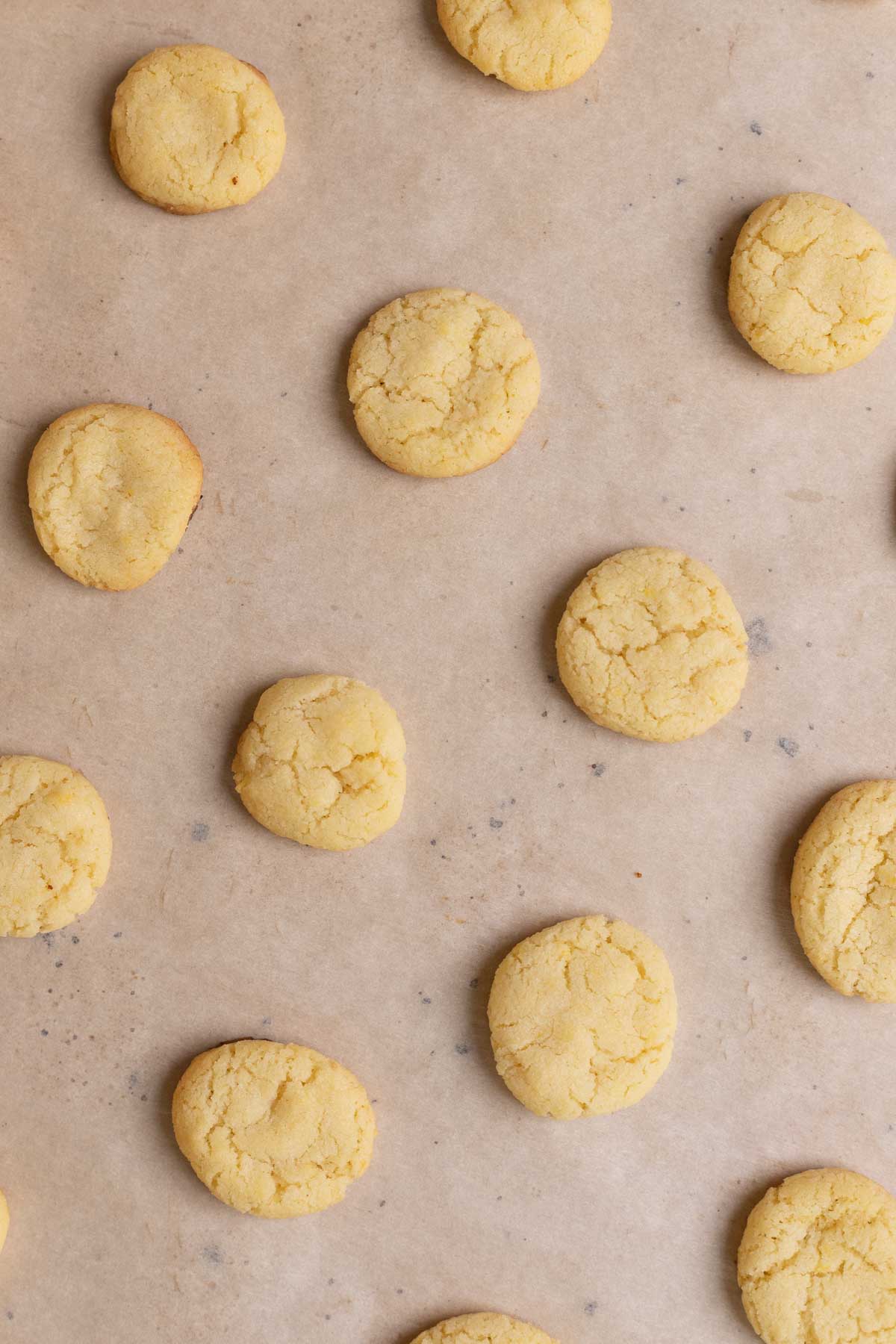 MORE DESSERT COPYCAT RECIPES
TIPS FOR MAKING NILLA WAFER COOKIES (COPYCAT)
Prep time: Preheat your oven and prepare your baking sheet with parchment paper. Without this step, the Nilla Wafer Cookies get very stuck to the cookie sheets.
Sugar mixture: Combine the butter and sugar in a stand mixer on high speed until nice and fluffy. If you don't have a stand mixer, put the ingredients in a mixing bowl and use a handheld electric mixer to cream butter and sugar together.
Egg yolks: You only need the egg yolk for this recipe. To separate the yolk from the egg white, break the eggshell in half and move the yolk from one half to the other, allowing the egg white to drain out. Combine the egg yolk with the butter on medium speed.
Dry ingredients: Sift together the flour mixture in a separate medium bowl, then add it to the cookie dough. Mix on the lowest speed until the dough forms. Be careful not to over-mix.
Bake: To get even sized Nilla Wafer Cookies, use a small cookie scoop. Make sure each cookie dough ball is about 2 inches apart so they don't merge when they spread. Bake for 11-13 minutes until golden brown. Let them cool for 5 minutes before you use a spatula to take them from the pan.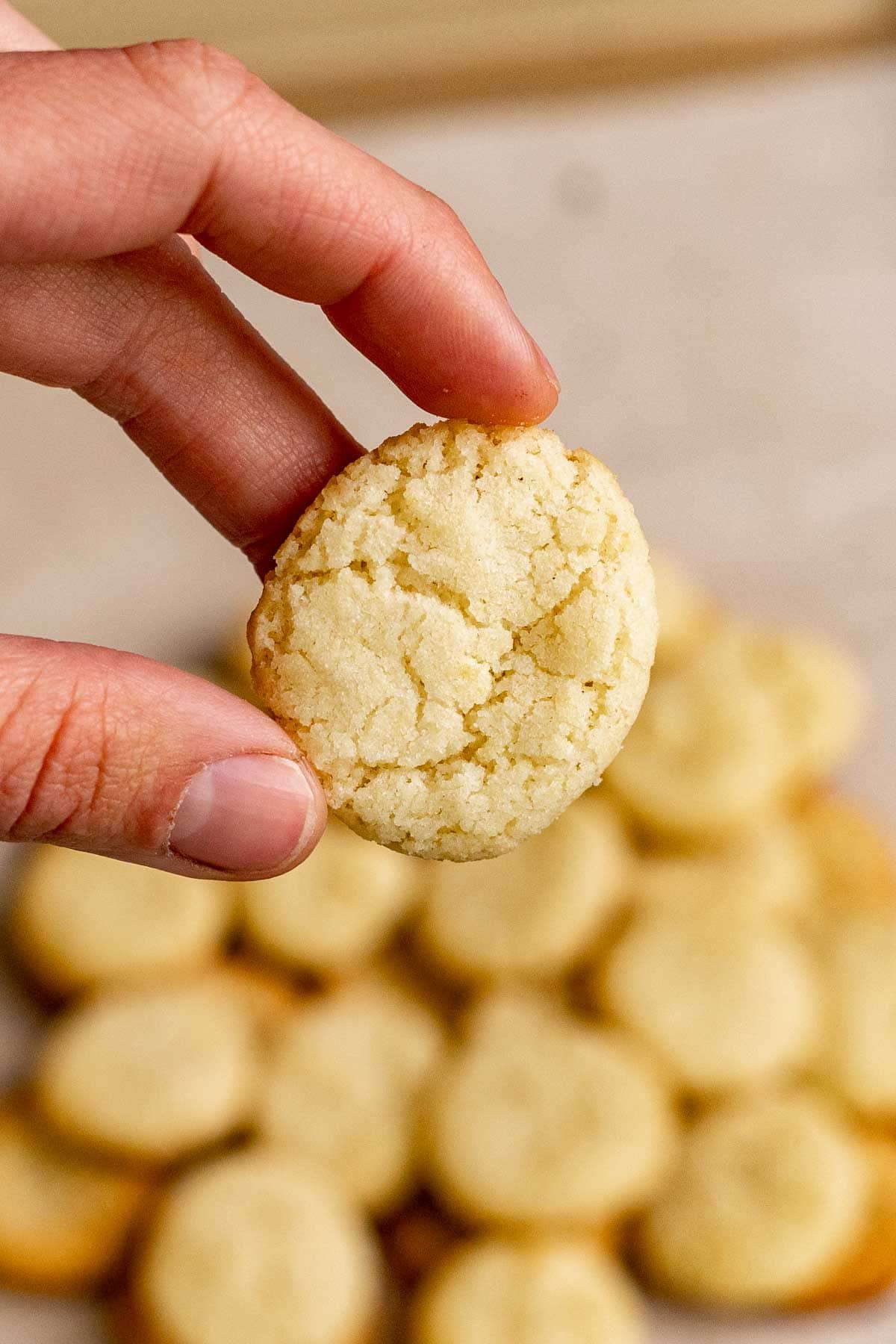 VARIATIONS ON NILLA WAFER COOKIES (COPYCAT)
Mix-ins: For some delicious mix-ins, try adding mini chocolate chips. You could use dark chocolate, white chocolate, milk chocolate, or semisweet chocolate chips. Some other add-ins to try are dried fruit or chopped nuts.
Gluten-free Nilla Wafers: For Gluten-Free Nilla Wafers, you'll need to exchange the all-purpose flour. Try almond flour, coconut flour, or oat flour.
Keto Vanilla Wafers: One of the great things about making your own Nilla Wafer Cookies is that you can exchange ingredients to make them keto Vanilla Wafers. Just like with Gluten-Free Nilla Wafers, you'll need to replace the flour in the recipe with coconut flour, almond flour, or another substitute. You'll also need a sugar replacement for the keto Nilla Wafer Cookie recipe. Try using stevia, or xylitol. If you also want to replace the butter, you could use coconut oil.
Sweeteners: To experiment with the sweetener you could use half granulated sugar and half powdered sugar. You could also replace the ½ cup granulated sugar with coconut sugar, or brown sugar.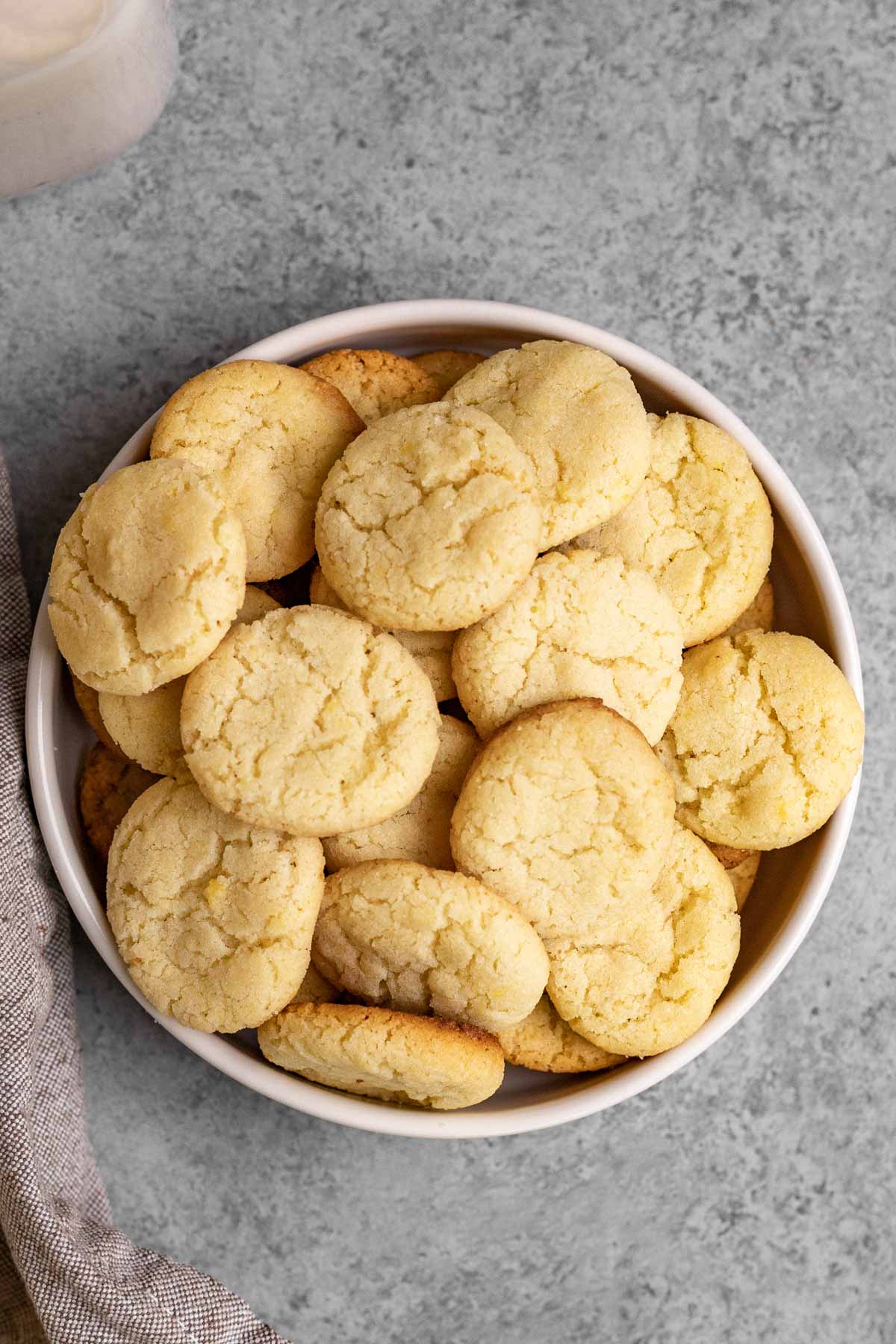 MORE SIMPLE COOKIE RECIPES
HOW TO STORE NILLA WAFER COOKIES (COPYCAT)
Serve: You can keep this Nilla Wafer Cookies recipe at room temperature for up to 3 days. Let them cool then keep them in an airtight container or cover them in plastic wrap to put in the fridge.
Store: You could also store Nilla Wafers in the fridge for up to 1 week.
Freeze: Kept sealed, your Vanilla Wafers can stay frozen for up to 6 months.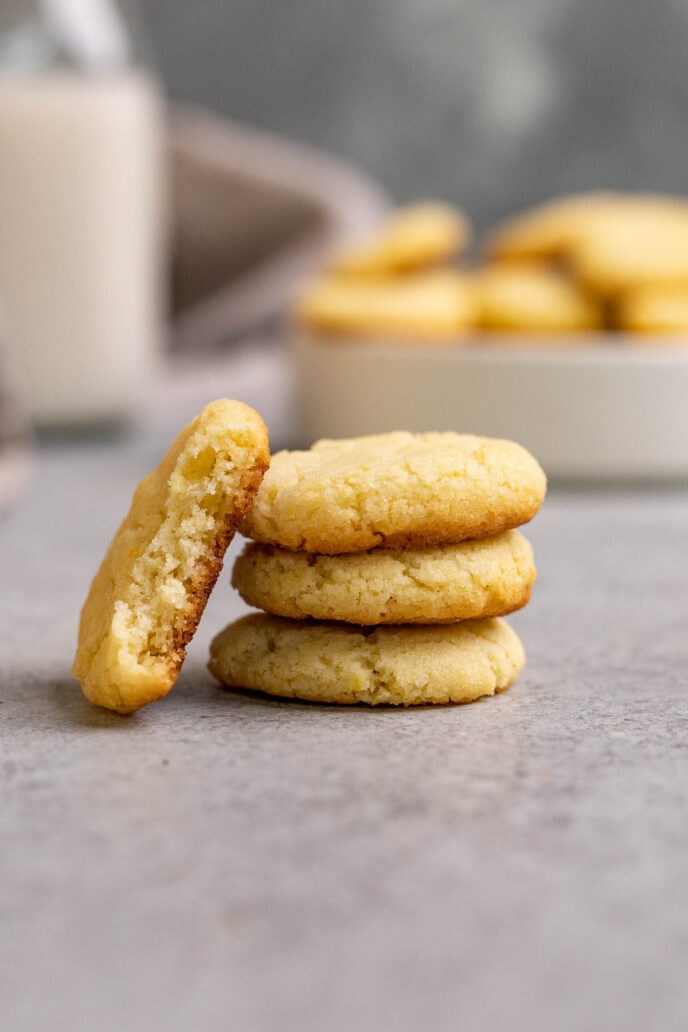 Ingredients
4

tablespoons

unsalted butter

, softened

1/2

cup

sugar

1

large

egg yolk

2

teaspoons

vanilla extract

2/3

cups

all-purpose flour

1/2

teaspoon

baking powder

1/8

teaspoon

salt
Instructions
Preheat oven to 350 degrees and line two baking sheets with parchment paper.

To your stand mixer add the butter and sugar until light and fluffy, about

2-3 minutes

.

Add in egg and vanilla extract until well blended.

Sift together flour, baking powder, and salt, then add to the stand mixer on the lowest speed setting until just combined.

Scoop 1 teaspoon-sized amount of dough onto your baking sheet 2 inches apart.

Bake for

11-13 minutes

or until the edges are lightly browned.

Let sit for

5 minutes

before removing from the baking sheet.
Nutrition
Calories:
49
kcal
|
Carbohydrates:
7
g
|
Protein:
1
g
|
Fat:
2
g
|
Saturated Fat:
1
g
|
Cholesterol:
13
mg
|
Sodium:
13
mg
|
Potassium:
12
mg
|
Fiber:
1
g
|
Sugar:
4
g
|
Vitamin A:
69
IU
|
Calcium:
6
mg
|
Iron:
1
mg