Taco Bell Creamy Jalapeno Quesadilla Sauce (Copycat) is easy, tangy, and just spicy enough. Made with paprika, pickled jalapeños, and cayenne pepper.
This simple Quesadilla sauce makes the perfect topping for all your favorite Mexican Dinners. Apart from quesadillas, you can serve it up with Oven Baked Beef Tacos, Slow Cooker Chicken Fajitas or any of your other favorite Mexican recipes.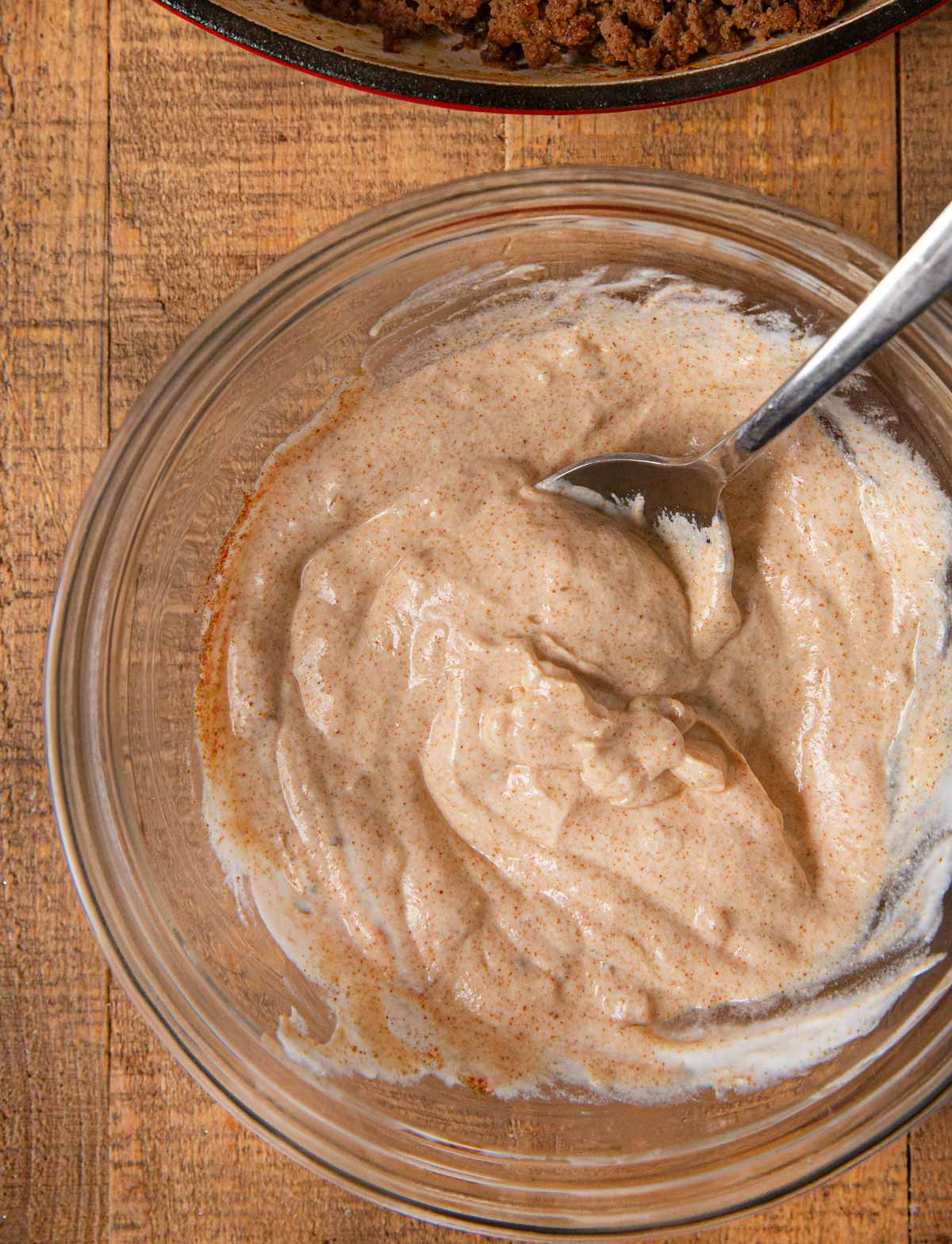 TACO BELL CREAMY JALAPENO QUESADILLA SAUCE (COPYCAT)
We love easy recipes that make it possible to enjoy your favorite restaurant food from the comfort of your own home. This sauce is the perfect copycat of Taco Bell's creamy jalapeño sauce. You can find this sauce on all Taco Bell's most iconic quesadillas. Nothing's better than a fresh cooked quesadilla with this slightly spicy sauce. Making the quesadilla and sauce yourself just makes it even more satisfying.
Between hot sauce, Chipotle Sauce, sour cream and Guacamole there's no end the the delicious toppings you can serve with Mexican dinners. This easy recipe is just one more option to add to the table for your next Mexican dinner night. You can either cook the sauce into your quesadillas or put it out as an optional dipping sauce.
If you're looking for a new go-to sauce that's creamy and spicy, then this is the one for you. It's made with flavorful ingredients like pickled jalapeños, white vinegar, paprika, garlic powder, onion powder, and cayenne pepper. Those flavorful and spicy ingredients are mixed with mayonnaise and sour cream to make them into a creamy mixture that you can serve over tacos, quesadillas, or burritos.
MORE COPYCAT SAUCE RECIPES
HOW TO MAKE TACO BELL CHICKEN QUESADILLA
This easy sauce recipe is perfect to serve with an easy chicken quesadilla. Once you have the Copycat Taco Bell Quesadilla Sauce in the fridge all that's left to do is make the chicken quesadilla. Here's a recipe for 4 Taco Bell Quesadillas.
Toss 4 cups of shredded chicken breast with half of the Taco Bell sauce, until coated.
Put one of the flour tortillas in a large skillet over medium-high heat. Top with American cheese and ½ cup of chicken. Sprinkle with shredded Monterey Jack cheese. Place a second tortilla on top. Cook for about 2 minutes until the tortilla is golden, then flip and cook the other side.
Repeat this for the other 3 quesadillas.
Slice the Taco Bell Quesadillas into wedges. Serve with the remaining sauce for dipping.
Quesadillas are such an easy recipe to make quickly. You can keep this sauce in the fridge and cook up some quick quesadillas for lunch, then just take it out as a dipping sauce. It takes simple recipes to a whole new level.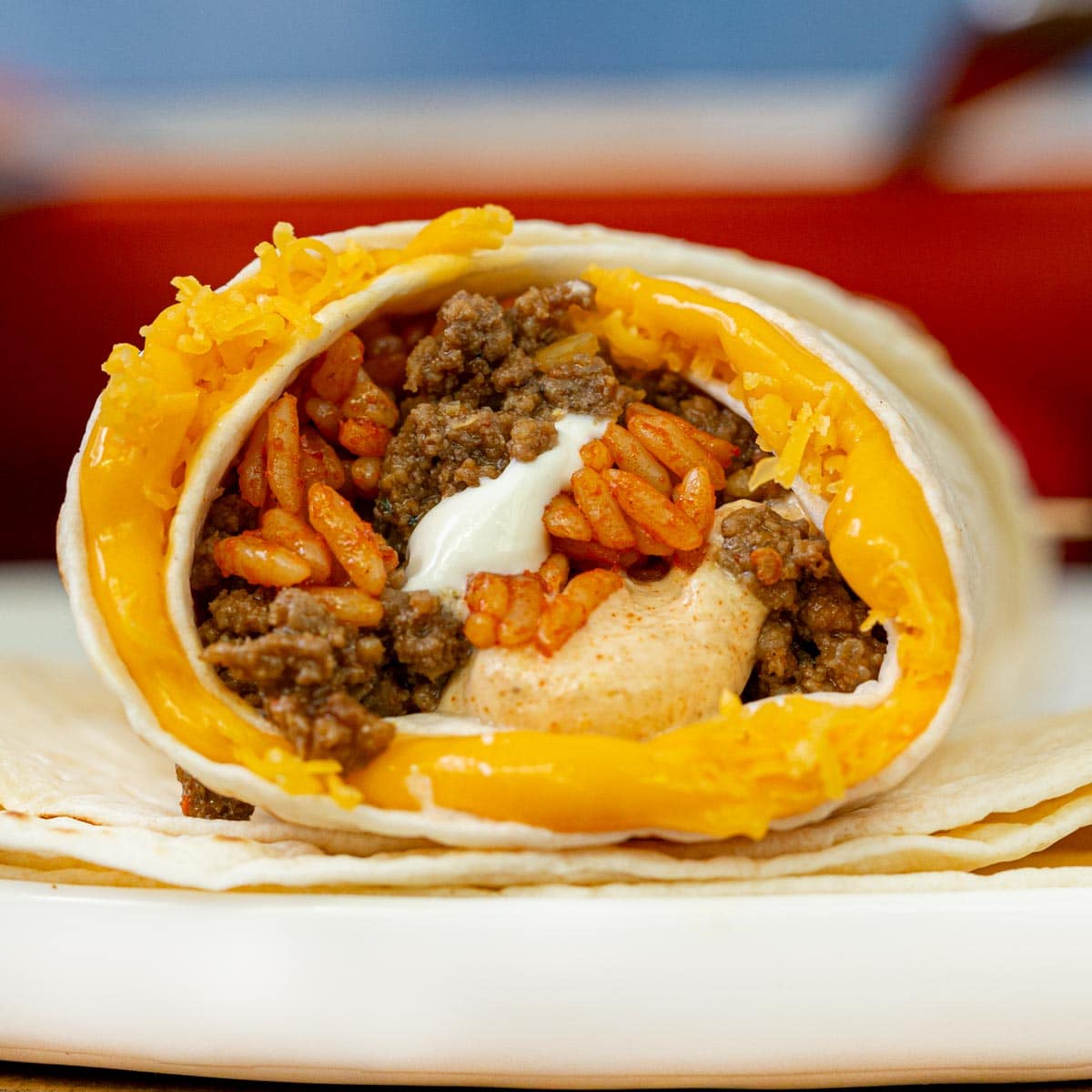 Create a free account to

Save Recipes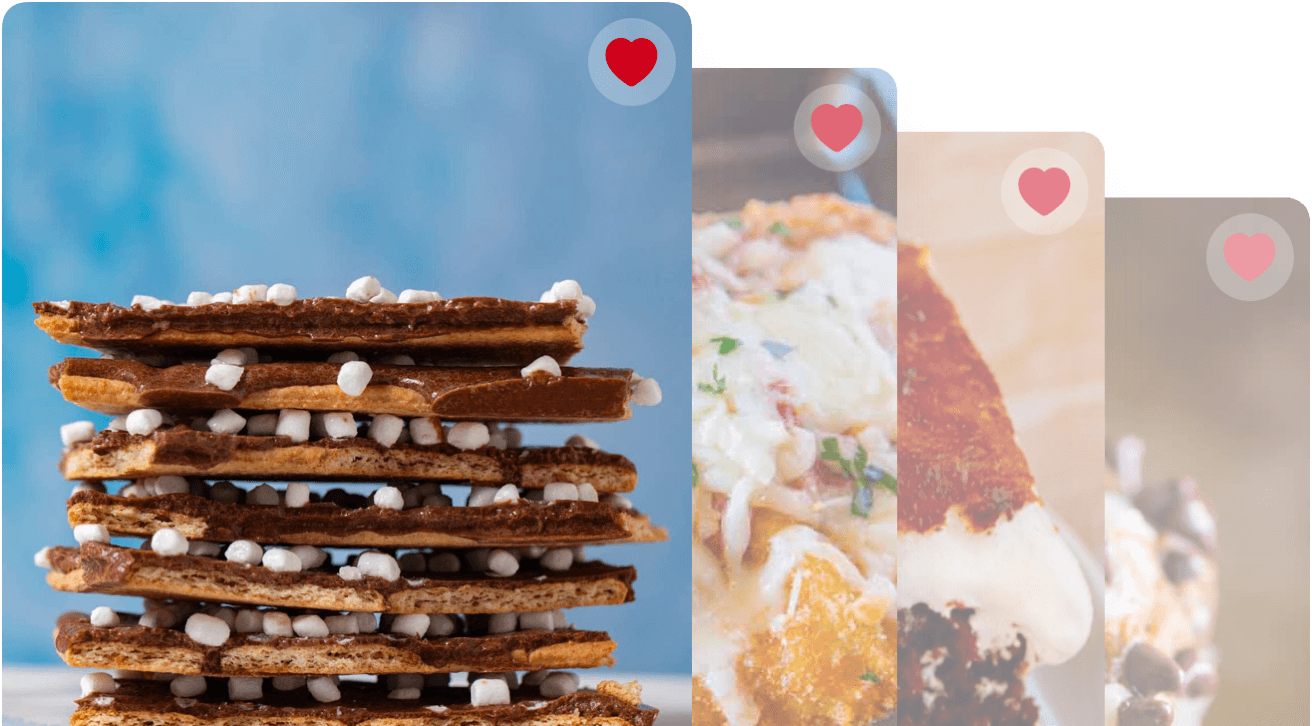 VARIATIONS ON TACO BELL CREAMY JALAPENO QUESADILLA SAUCE (COPYCAT)
Creamy Cheese Sauce: Make your sauce even creamier by adding some cheddar cheese to the recipe. Start by making the cheese sauce. Combine ½ cup milk, 2 teaspoons flour, and 2 tablespoons shredded cheddar cheese to a sauce pan. Once they've melted and cooked together you can mix the cheese sauce with your Taco Bell Sauce.
Jalapeno Sauce: Try making this sauce extra hot by adding some more jalapeno to the recipe. Add some extra jalapeno slices to the sauce. Make sure to dice them thinly before mixing them in. You could also add in a few teaspoons of jalapeno juice if you want the flavor but not the jalapeno chunks.
More add-ins: There are plenty of other spices that go well with this Taco Bell sauce. Try adding in some cumin, coriander, chiles and oregano.
Mild Quesadilla Sauce: You can easily adjust the ingredients in your recipe to change up the flavor and make it more mild. Try reducing the jalapeños and cayenne pepper if the sauce is too spicy for you. Any of the other ingredients can also be adjusted according to your taste. Another good thing about making this sauce yourself is that you can make adjustments and experiment until it's perfect for you.
MEXICAN DINNER RECIPES
HOW TO STORE TACO BELL CREAMY JALAPENO QUESADILLA SAUCE (COPYCAT)
Serve: Wait to serve Taco Bell Quesadilla Sauce until after you've refrigerated it for at least an hour. Don't leave it at room temperature for more than 2 hours.
Store: Kept in an airtight container you can serve this sauce in the fridge for up to 2 weeks.
Freeze: Because of the mayonnaise in the sauce, freezing this recipe won't work well.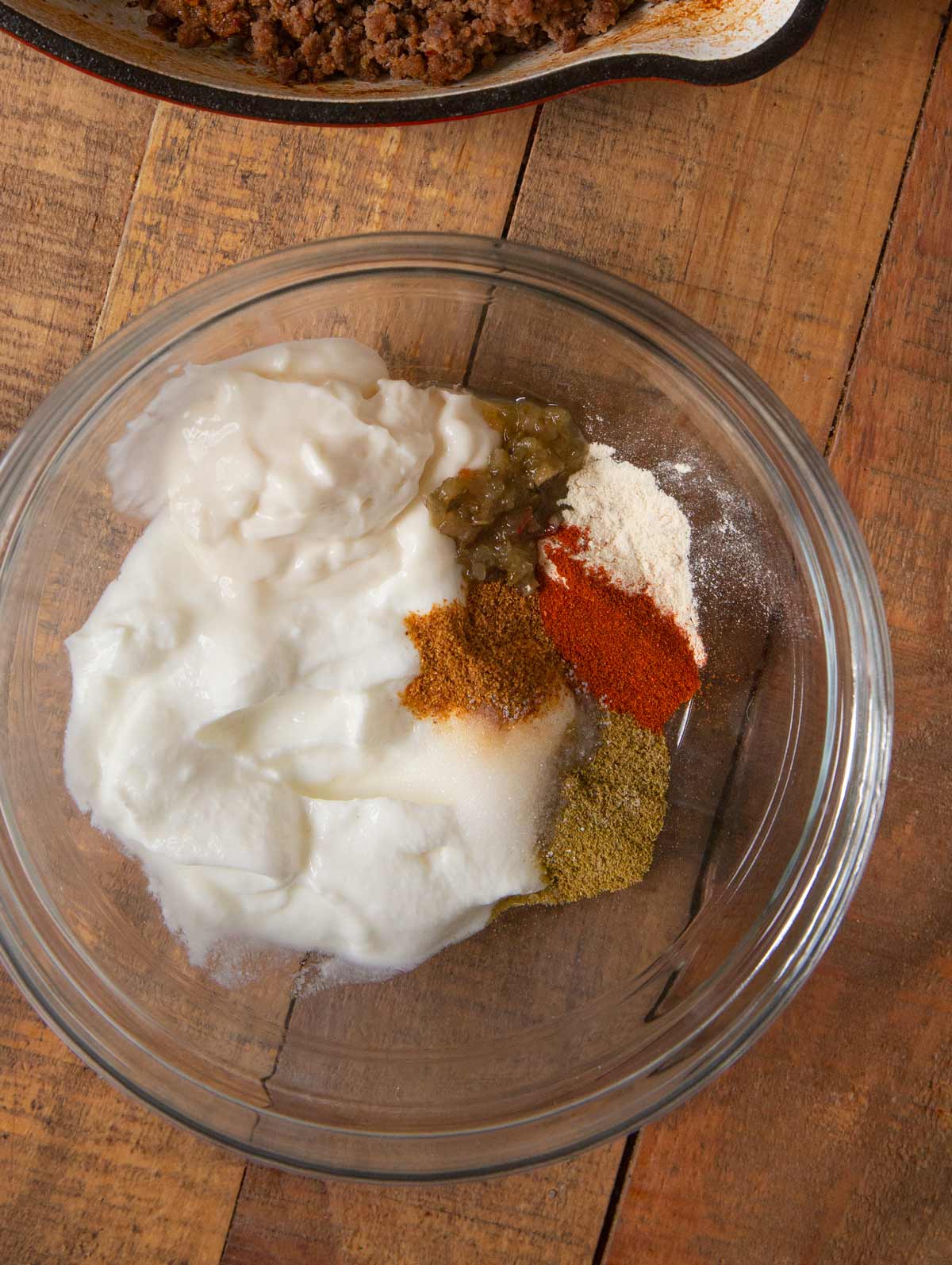 Ingredients
1/2

cup

sour cream

3

tablespoons

mayonnaise

1

tablespoon

finely minced pickled jalapenos

1

tablespoon

white vinegar

2

teaspoons

paprika

1

teaspoon

garlic powder

1

teaspoon

onion powder

1

teaspoon

sugar

1/4

teaspoon

kosher salt

1/4

teaspoon

cayenne pepper
Instructions
Add ingredients to bowl and whisk until well combined.

Refrigerate for 1 hour before using.
Nutrition
Calories:
62
kcal
|
Carbohydrates:
3
g
|
Protein:
1
g
|
Fat:
5
g
|
Saturated Fat:
2
g
|
Cholesterol:
11
mg
|
Sodium:
165
mg
|
Potassium:
48
mg
|
Fiber:
1
g
|
Sugar:
2
g
|
Vitamin A:
482
IU
|
Vitamin C:
1
mg
|
Calcium:
21
mg
|
Iron:
1
mg