The Ultimate BLT Sandwich recipe for the classic bacon, lettuce, and tomato sandwich. Tips for the best ingredients plus delicious and easy BLT variations!
A Bacon Ranch Chicken Sandwich is one of the best Sandwiches, but when you want something simple, delicious, and a lot more bacon, you can't beat a Classic BLT!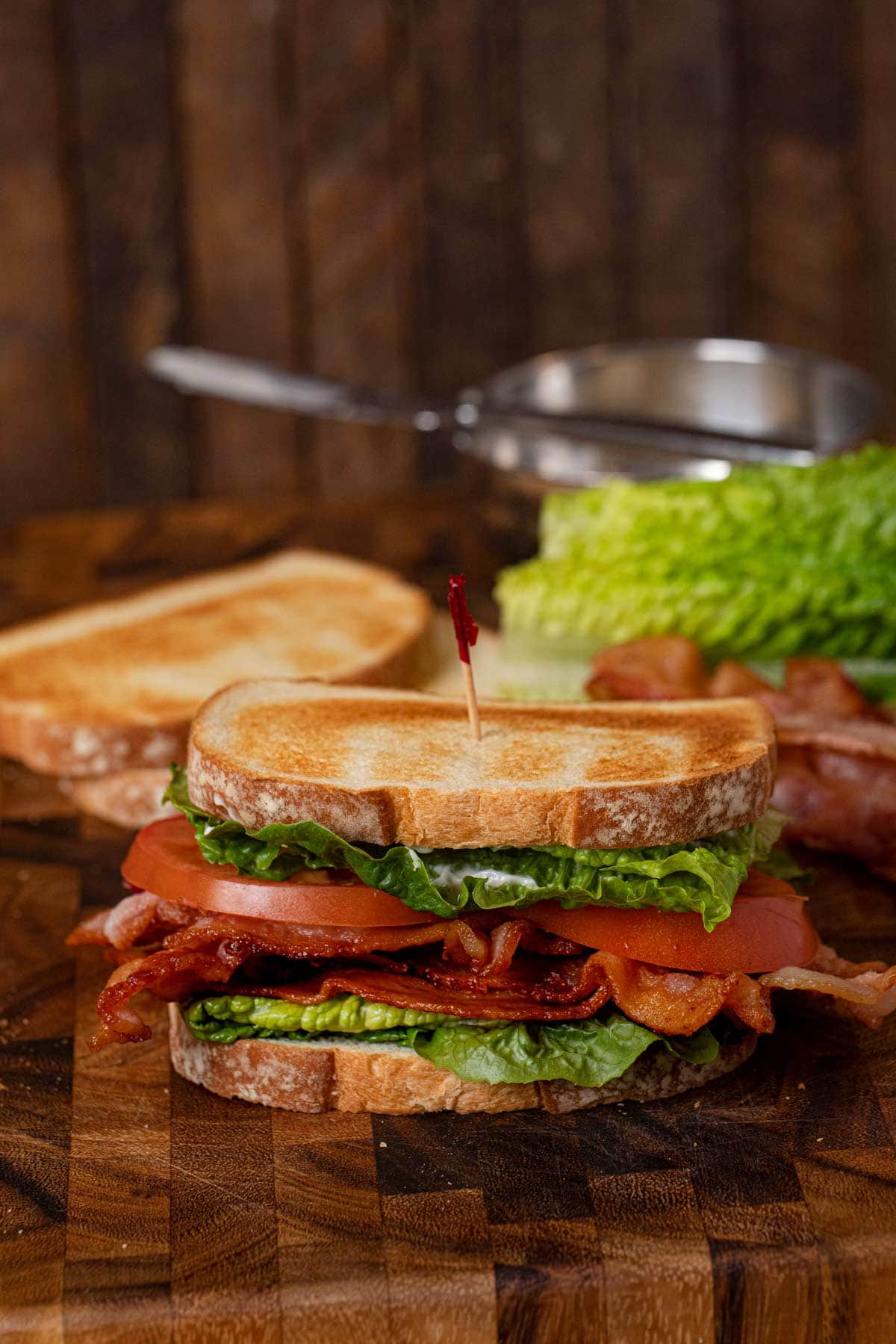 ULTIMATE BLT SANDWICH
When it comes to classic diner fare, is there anything more well known than a BLT? This simple sandwich is so easy to make but there are few things you want to get right for the best Bacon, Lettuce, and Tomato. With the best individual ingredients and a few tips, you can make wow worthy BLT Sandwiches that belong on the best sandwich shop menu.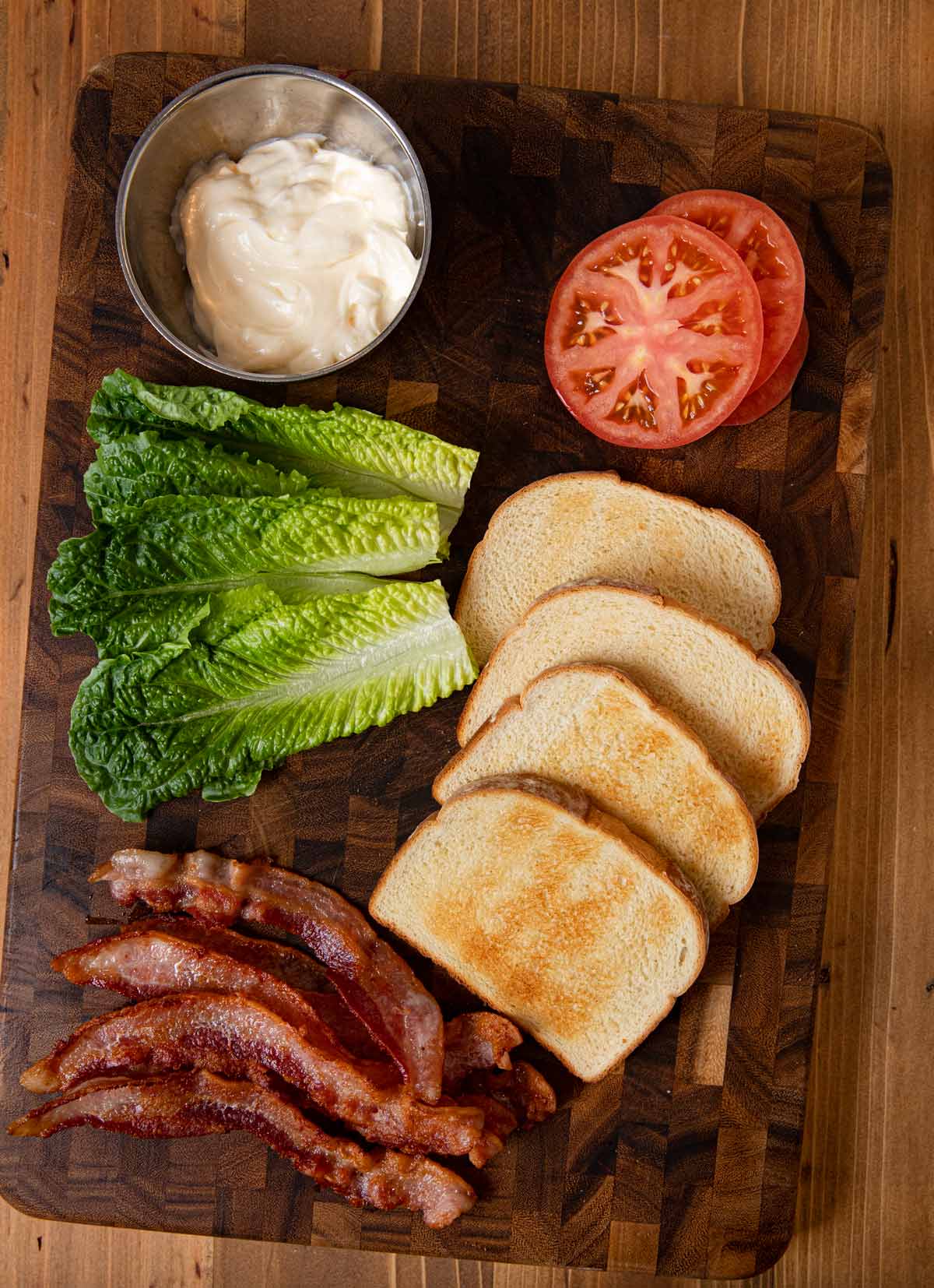 A perfect BLT Sandwich starts with the right bread. You want to use thick cut bread that won't crumble under the crispy veggies and bacon, but also is soft enough to bite all the way through. If the bread is too soft or thin, it can get soggy with juicy tomatoes. Pick a hearty, rustic bread with a slightly crunchy crust. Toast the bread until it's golden brown, or pan fry it in a little butter first.
The next part of a perfect BLT Sandwich is the lettuce and tomatoes. Use the freshest ripe tomatoes that are fairly firm to the touch. The best tomatoes are vine tomatoes or heirloom tomatoes because they are juicy and meaty, and big enough you only need 1-2 slices. Cut the tomato slices about ¼ inch thick. Iceberg lettuce or butter lettuce are great because they are naturally crispy. Pat the lettuce dry before adding so it's not too watery.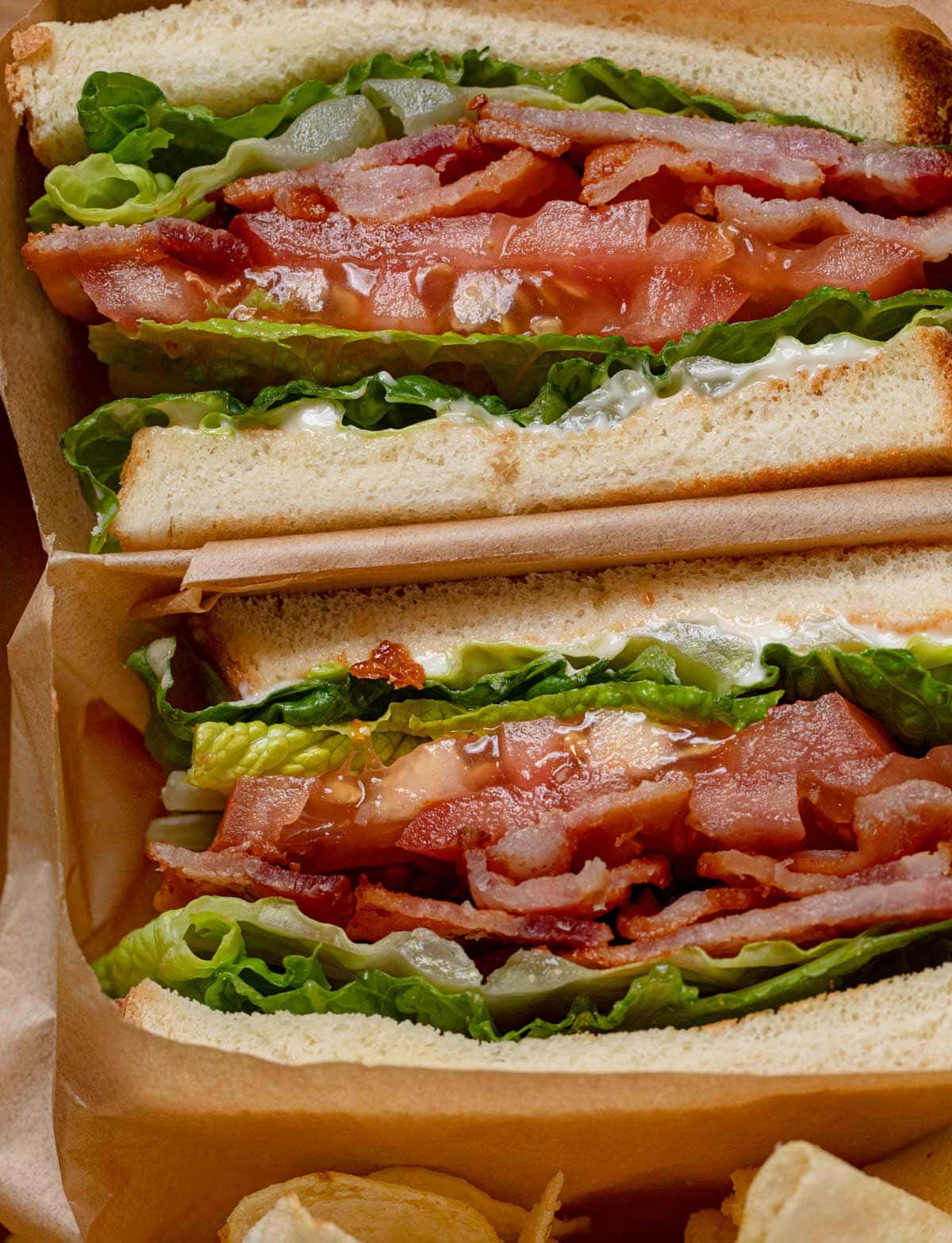 Finally salty, smoky, fatty bacon strips. Uncured, thick center cut bacon is absolutely worth a couple extra dollars. This isn't bacon you are crumbling for a crockpot recipe, this is the star of the show, so get the best you can. If you've never had fresh bacon from local butcher shop, this is absolutely the recipe to try it out with. You can get flavored bacon, or stick with hickory smoked bacon.
EASY SIDE DISHES FOR SANDWICHES
Once your BLT Sandwich is assembled, you want enjoy it as soon as you can. Part of the delicious goodness of a BLT Sandwich is the firm, fresh, crispy ingredients. Serve your BLT Sandwiches with deli favorites like Potato Salad or potato chips. Or go for a full diner theme and serve your BLTs with a side of French Fries and a Vanilla Ice Cream milkshake.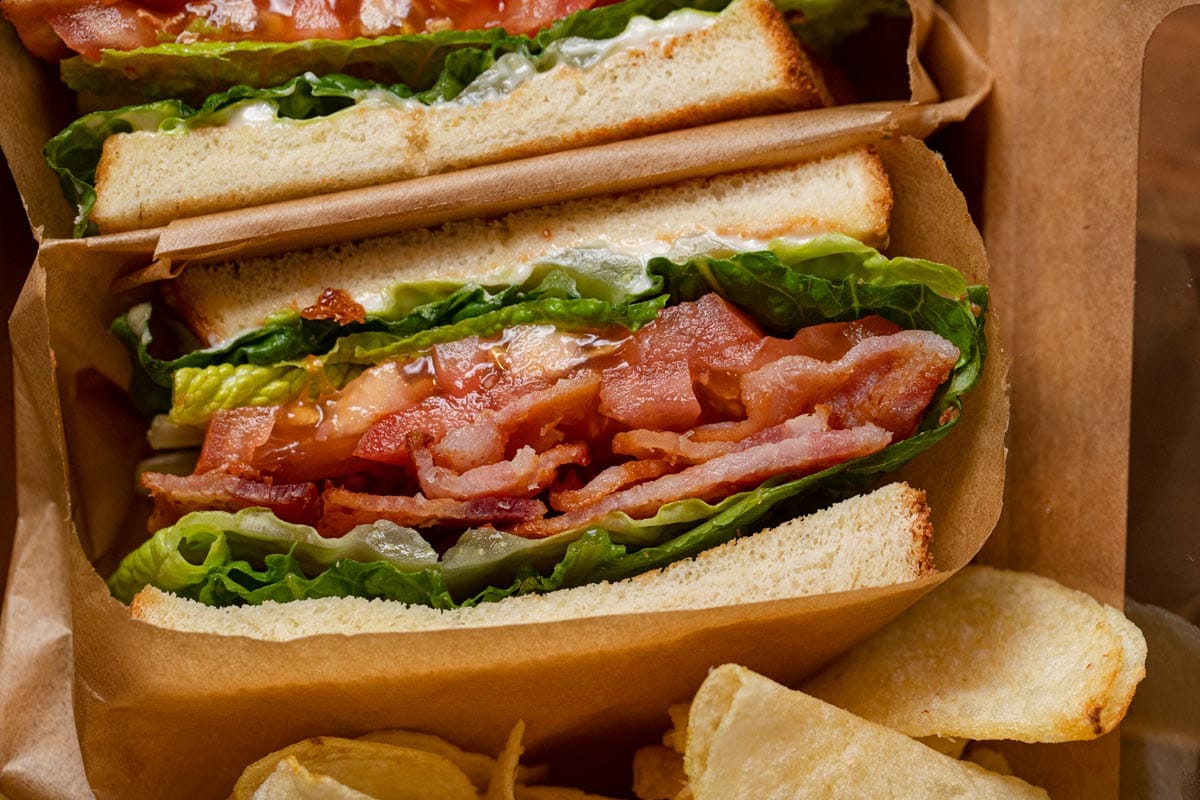 Create a free account to Save Recipes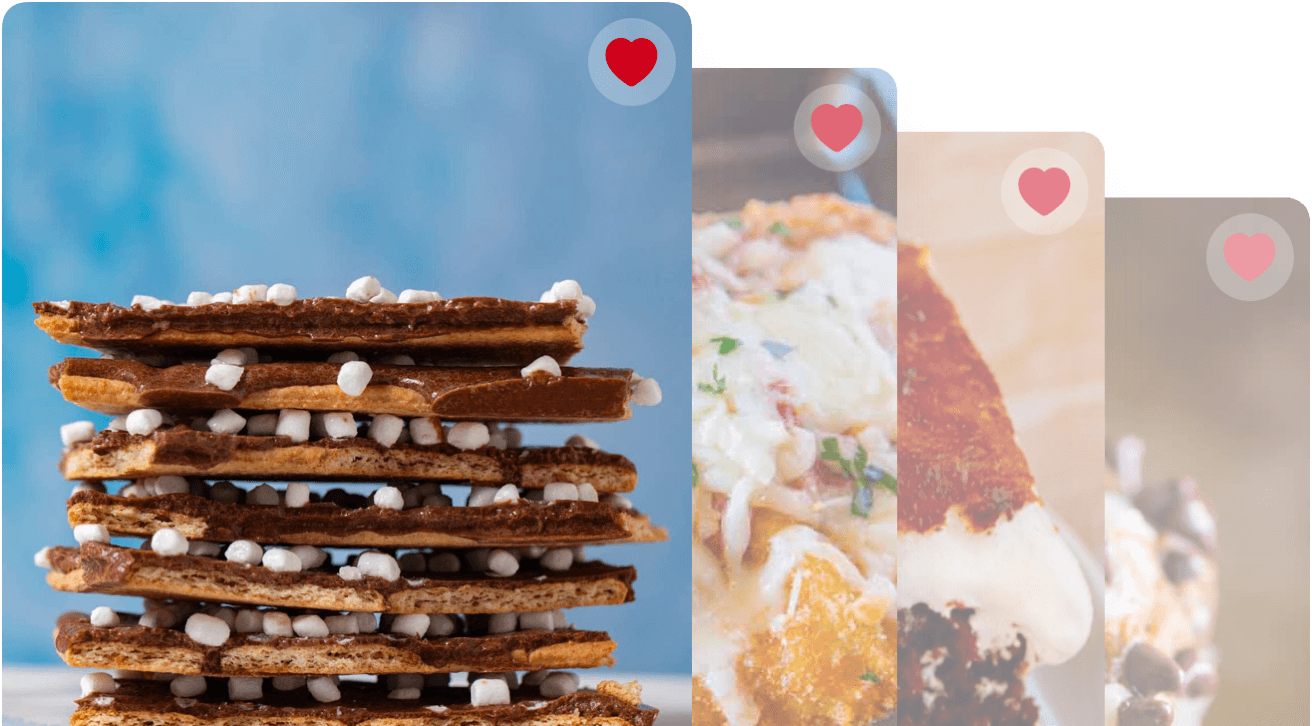 VARIATIONS AND TOPPINGS FOR BLT SANDWICHES
Fried Egg: Add a fried egg to your

BLT sandwich

for extra protein. The buttery yolk makes a delicious sauce mixed with the mayo, tomato juices, and

bacon fat

.
BLTA Sandwich: One of the easiest and most well-loved

variations

is a BLT

Sandwich with Avocado

. Add slices of fresh, ripe avocado to your BLT for an instant decadent upgrade!
Cheese: You can add a cold slice of cheese, or lightly

toast bread

with a slice of cheese on top so it melts before you assemble the sandwich. Use a panini press to make a grilled BLT.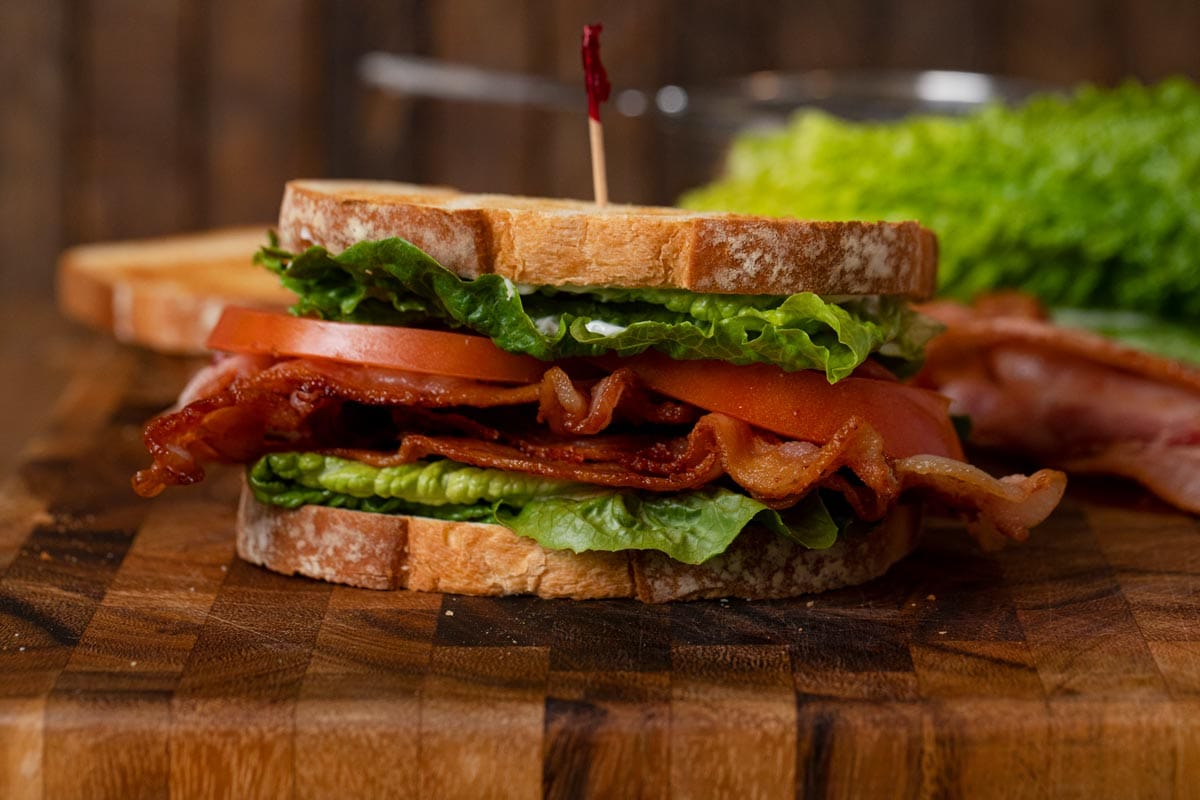 Veggies: More veggies you can add on top of your BLT are sliced red onion, spinach leaves, grilled fajita veggies (bell pepper, zucchini, and onion), and pickles.
Bacon: Instead of thick cut bacon, try this sandwich with prosciutto, salami, pancetta, or pork belly. You could also try thick slices of Baked Ham or Grilled Chicken Breast along with the bacon.
Spread: Use Pesto or an aioli spread instead of mayonnaise, or you can add mustard along with the mayo. If you want to use mustard, try Dijon mustard, spicy brown mustard, or yellow mustard.
MORE EASY SANDWICH RECIPES:
HOW TO STORE BLT SANDWICHES
Serve: Once you assemble a BLT Sandwich, it's best served right away so the bread doesn't get soggy. This BLT Sandwich can be at room temperature for up to 2 hours because of the meat and mayo.
Store: BLT Sandwiches are best enjoyed right away. You can prepare the ingredients and store them separately in the refrigerator for up to 3 days in airtight containers.
Freeze: This is not a good sandwich to freeze because of the veggies and the mayonnaise. It's so easy that you don't need to prepare it that far in advance.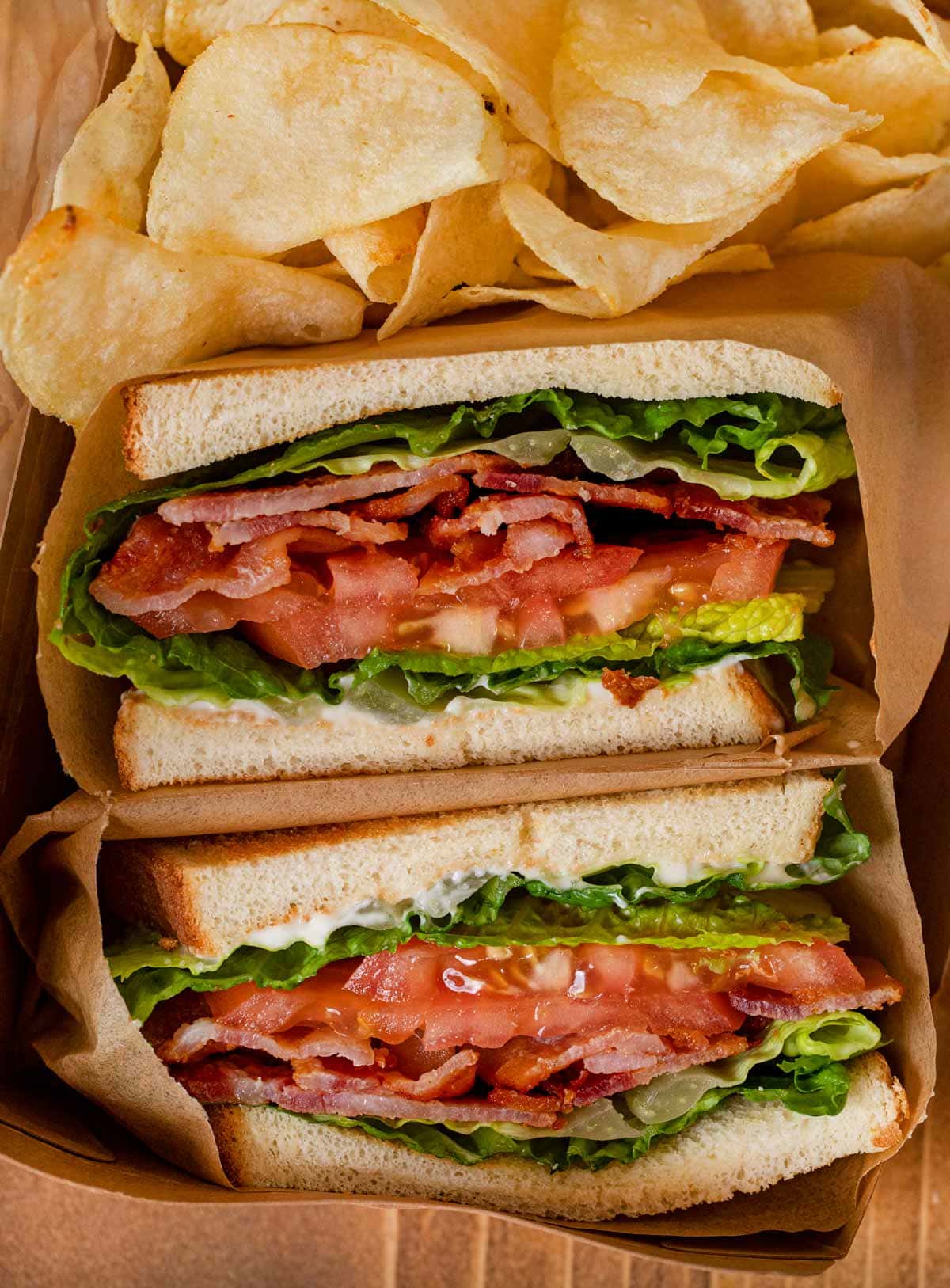 Ingredients
16

ounces

thick cut bacon

8

slices

thick sandwich bread

1/2

cup

mayonnaise

1/2

teaspoon

salt

1/4

teaspoon

black pepper

2

vine tomatoes

, sliced thick

1

head

romaine lettuce

, thinly sliced
Instructions
Cook bacon in batches in a large skillet on medium high until chewy and crispy, about

4-5 minutes

.

Toast sandwich bread.

Spread mayonnaise on one side of bread slices.

Layer with sliced tomatoes, salt, pepper, lettuce and four slices of bacon.

Top with second slice of toasted bread.

Press down gently and serve.
Nutrition
Calories:
710
kcal
|
Carbohydrates:
36
g
|
Protein:
21
g
|
Fat:
53
g
|
Saturated Fat:
16
g
|
Cholesterol:
79
mg
|
Sodium:
1511
mg
|
Potassium:
814
mg
|
Fiber:
5
g
|
Sugar:
7
g
|
Vitamin A:
14205
IU
|
Vitamin C:
15
mg
|
Calcium:
193
mg
|
Iron:
4
mg