Instant Pot Frozen Chicken Breast is the perfect way to make juicy, tender chicken ready for dinner in 20 minutes without having to defrost the meat.
There are so many delicious Dinner Recipes that call for chicken breasts. This instant pot recipe is perfect for when you forget to defrost the chicken. You can cook frozen chicken breast completely in just 20 minutes. After the cook time, you can use the chicken breasts in Rotisserie Chicken Breasts, Braised Chicken Breast, and more.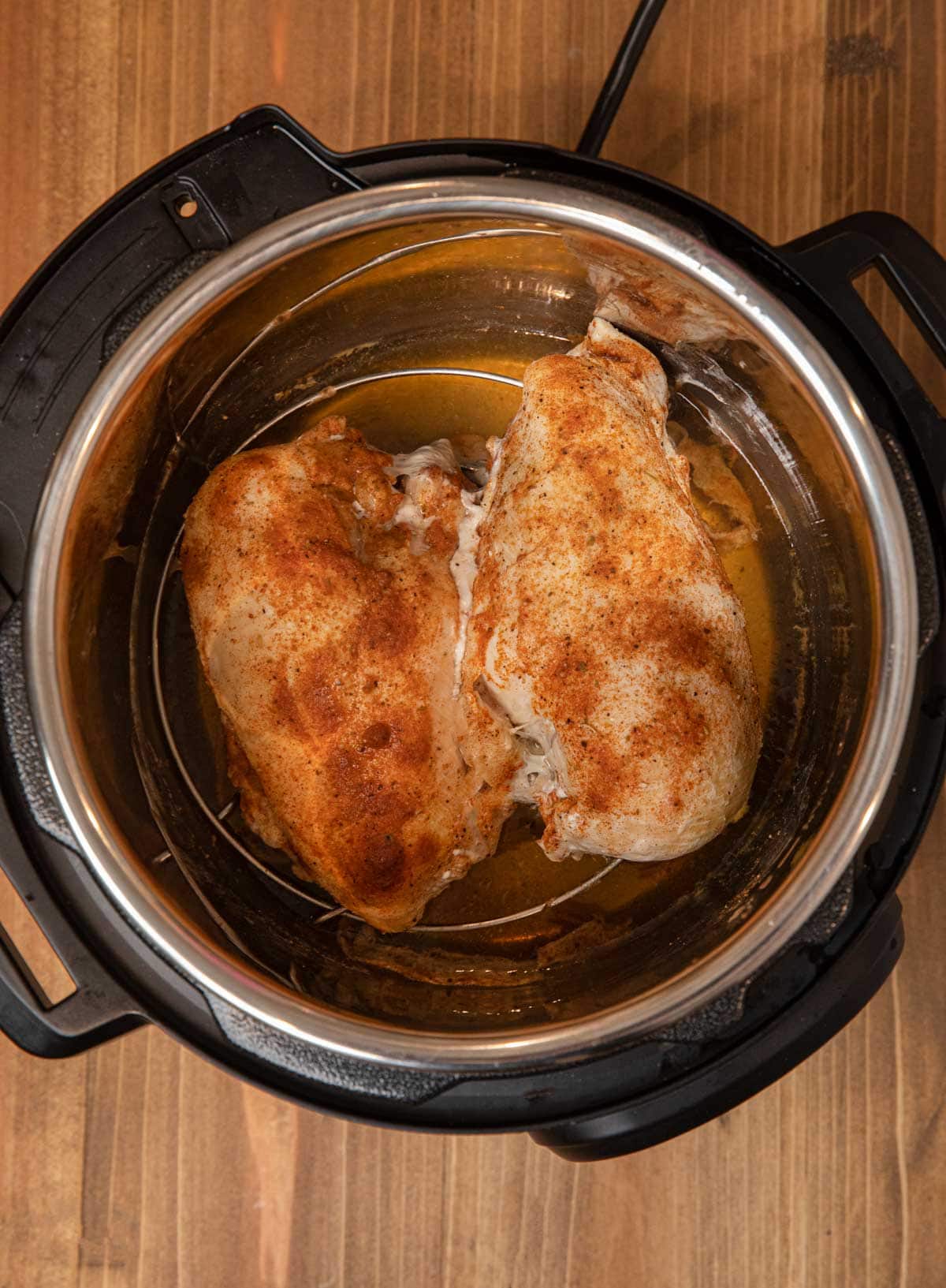 INSTANT POT FROZEN CHICKEN BREAST
The next time you want to make one of your favorite chicken recipes but forgot to thaw out your frozen chicken, don't worry. All you need is a pressure cooker and your frozen chicken breast will be ready to go in just 20 minutes. That's right, with an instant pot you can easily cook frozen chicken breast to tender, juicy perfection and have them ready by dinner time.
Making this Instant Pot Chicken is a simple matter of putting some water and seasoned chicken in your pressure cooker. The water creates steam which gets trapped in the pressure cooker. During the cooking time, the steam helps to defrost and cook the frozen, raw chicken. After cooking in the instant pot, you'll have juicy chicken breast seasoned to perfection with Rotisserie Chicken Seasoning. 
Pressure Cooker Chicken is perfect to use for any of your favorite weeknight dinners. You can shred the Instant Pot Chicken put in White Chicken Chili, Chicken Tacos, or Chicken Pot Pie. Prepping chicken in the pressure cooker is the perfect meal prep to get you ahead on dozens of delicious dinners.
To add more to the Juicy Chicken Breast serve them up with your favorite side dishes. It will taste delicious with Baked Potatoes, Green Beans, Sweet Potatoes, or Roasted Root Vegetables.
DELICIOUS CHICKEN RECIPES
TIPS FOR MAKING FROZEN CHICKEN BREAST IN THE INSTANT POT
Prep: Before you start the pressure cooker recipe make sure that the chicken breasts are not stuck together. If the chicken is frozen together break them apart to get them ready for instant pot cooking.
Prepping Instant Pot: Add the steam basket to your pressure cooker. Make sure the handles are facing up in the instant pot. Place the chicken breasts on the rack and spread them out so they aren't touching.
Season: Before pressure cooking, sprinkle rotisserie chicken seasoning over the chicken breasts. Do your best to spread the seasoning evenly.
Cooking time: Close and lock the pressure cooker and lock the venting valve. Give the Pressure Cooker Chicken 18 minutes cooking time. When the 18-minute cooking timer goes off do a quick pressure release. After cooking if the chicken isn't done, seal the lid again and continue cooking for 2 additional minutes. Do another quick pressure release and serve.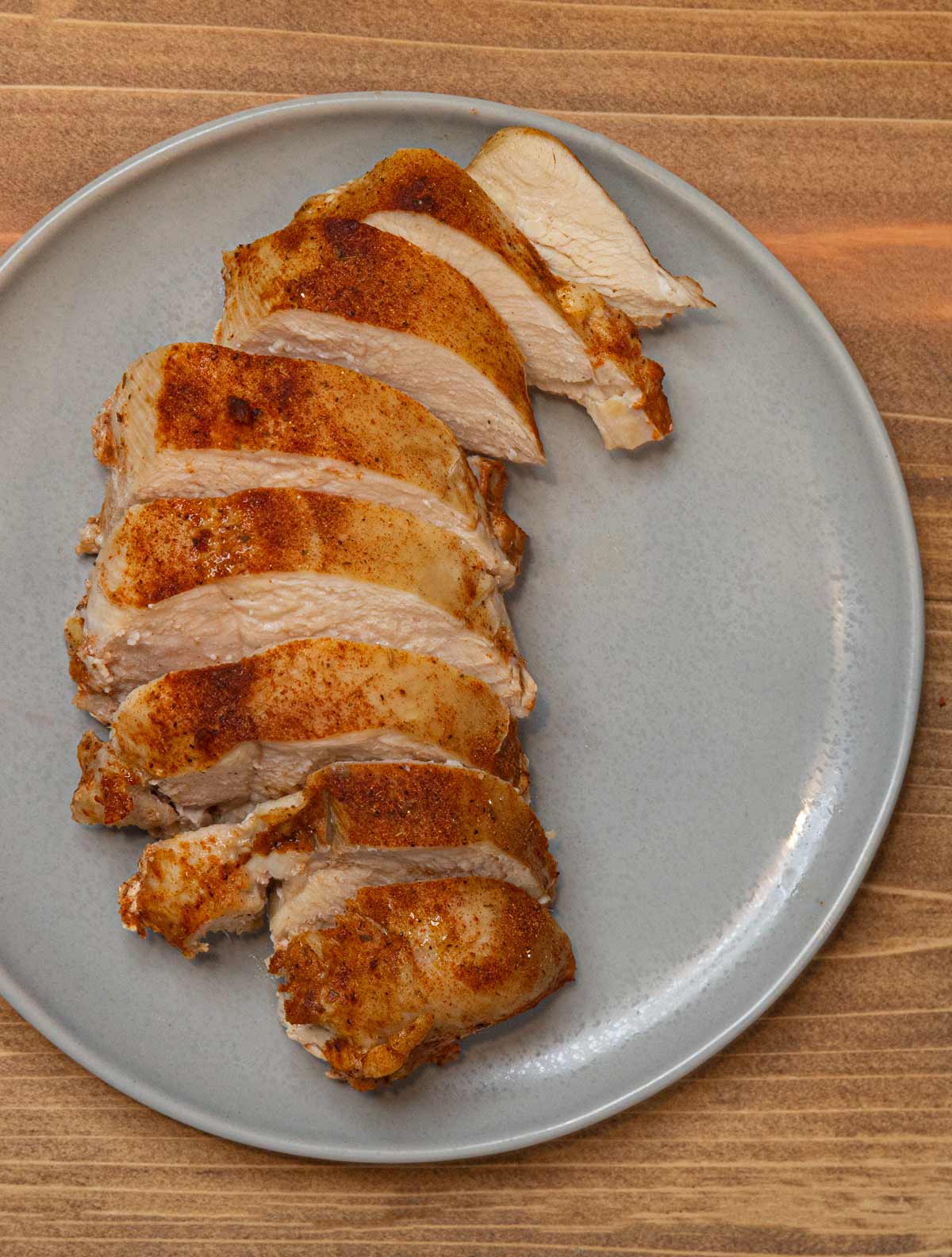 Create a free account to

Save Recipes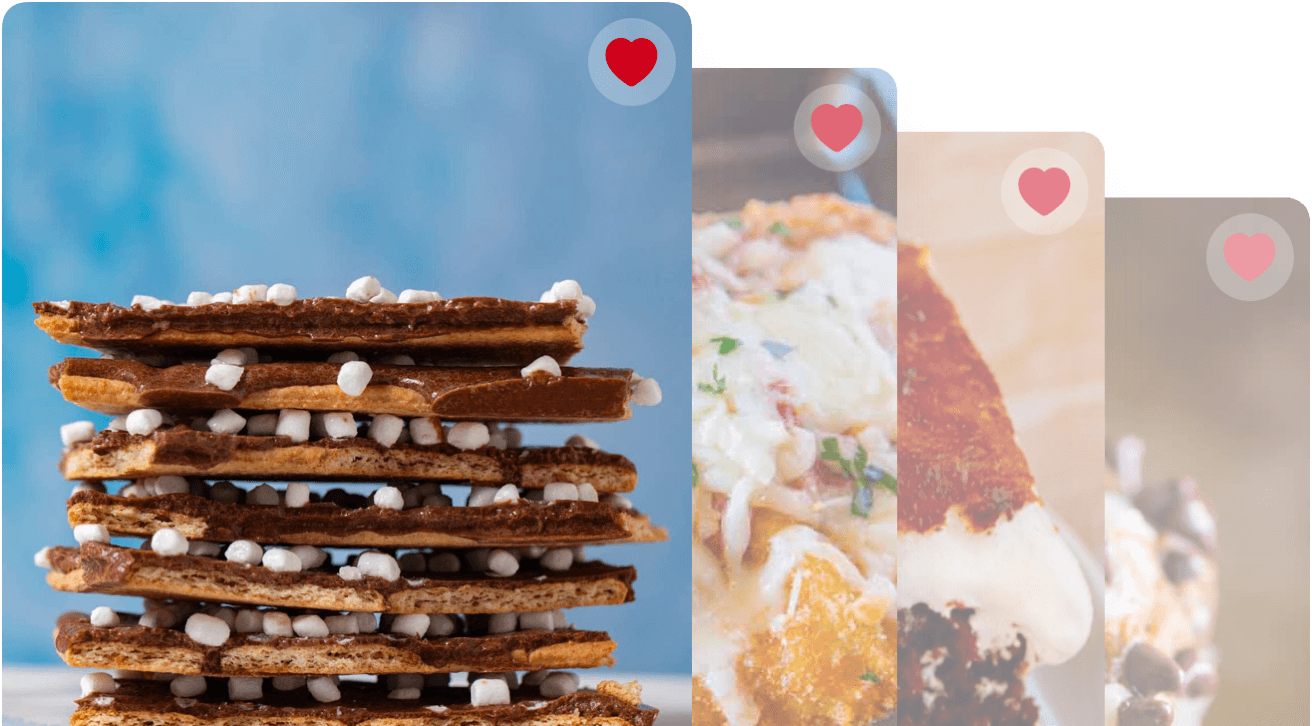 VARIATIONS ON INSTANT POT FROZEN CHICKEN BREAST
Season: It's fun to use different ingredients to experiment with the flavor of the Pressure Cooker Chicken. You can flavor Pressure Cooker Chicken with different kinds of fresh herbs and seasoning ingredients other than rotisserie seasonings. Try adding garlic powder, minced garlic, chili powder, pepper, thyme, oregano, basil, or rosemary. Season the Instant Pot Chicken before cooking it in the pressure cooker.
Broth: Try replacing the water in the instant pot recipe with chicken broth. The cooked chicken will absorb the flavor from the chicken broth as it cooks.
Sauce: There are lots of different sauces you can coat the cooked chicken with. Once it's done in the pressure cooker try serving the chicken with delicious BBQ Sauce, Buffalo Sauce, or Alabama White Sauce.
Pineapple sauce: Make a tangy pineapple sauce with 2 cups pineapple, 1 teaspoon minced garlic, ½ cup pineapple juice, ¼ cup vinegar, ¼ cup lemon juice, 1 teaspoon lemon zest, 1 cup brown sugar, 2 teaspoons red chili flakes, ¼ cup water, and 3 tablespoons cornflour. Coat the chicken in the sauce once it's done in the electric pressure cooker.
MORE CHICKEN RECIPES
HOW TO STORE INSTANT POT FROZEN CHICKEN BREAST
Serve: After cooking, don't leave your Pressure Cooker Chicken at room temperature for more than 2 hours.
Store: After the Instant Pot Chicken has cooled, seal the chicken in an airtight container to store in the fridge. The Pressure Cooker Chicken Breast will stay good for 3-4 days.
Freeze: Another option is freezing the chicken after cooking it in the instant pot. Put them in resealable freezer bags to keep the moisture out. They'll stay good for 4 months.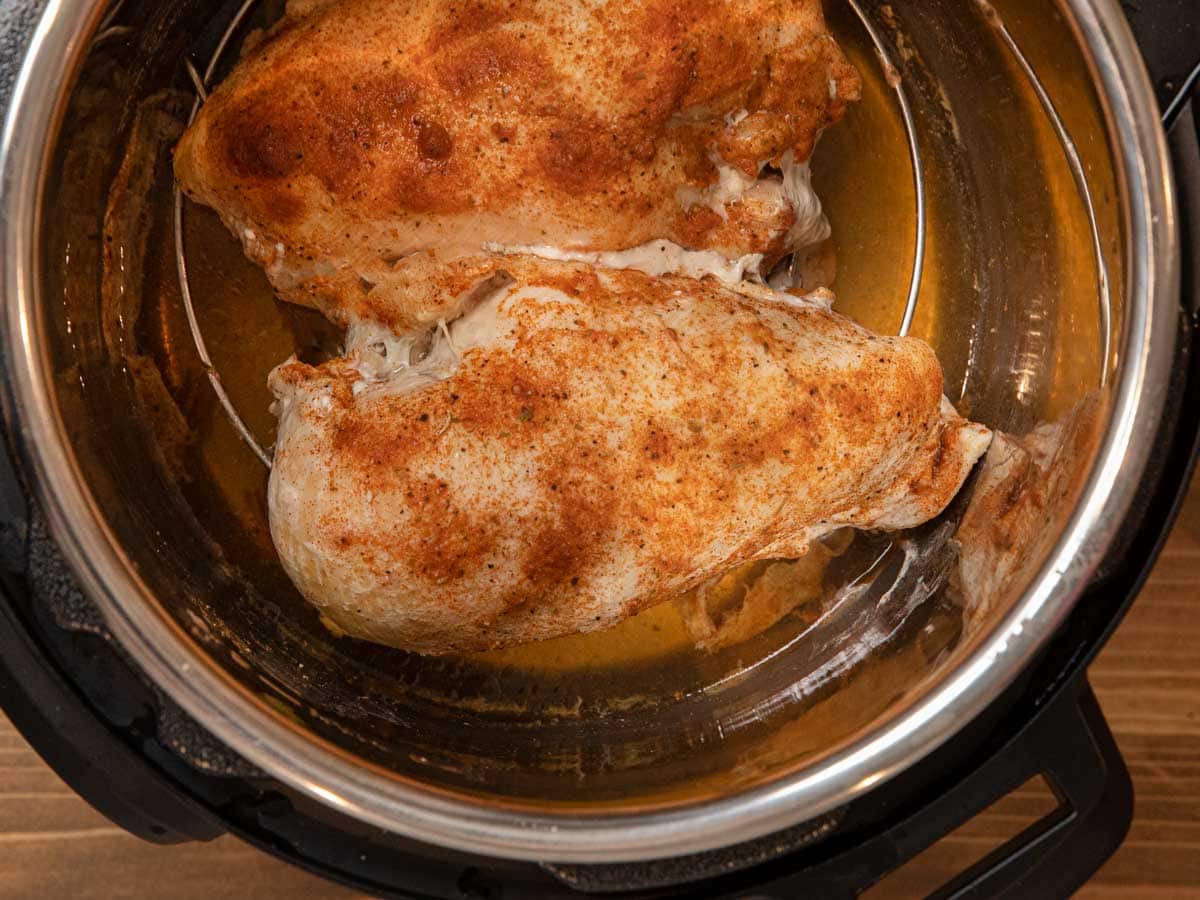 Instructions
Add water and the steam rack to your instant pot insert with the handles facing up.

Place chicken breasts onto the rack (do not have them touching).

Close, lock lid, and seal the vent.

Cook on high for

18 minutes

, then quick release the pressure.

If chicken is not done, cook for

2 additional minutes

.
Notes
Note: Make sure your chicken breasts are not frozen together, they must be separate.
Nutrition
Calories:
261
kcal
|
Carbohydrates:
1
g
|
Protein:
48
g
|
Fat:
6
g
|
Saturated Fat:
1
g
|
Cholesterol:
145
mg
|
Sodium:
265
mg
|
Potassium:
839
mg
|
Fiber:
1
g
|
Sugar:
1
g
|
Vitamin A:
86
IU
|
Vitamin C:
3
mg
|
Calcium:
18
mg
|
Iron:
1
mg