Strawberry Cream Cheese Pie is the perfect dessert for Spring and Summer, made with a simple pie crust, sweetened cream cheese, and fresh strawberries.
If you've tried our recipe for Baked Strawberry Pie, then you're sure to love this new spin on strawberry pie with its creamy filling and strawberry topping. It's the perfect Dessert Recipe that's easy to make and a favorite with everyone.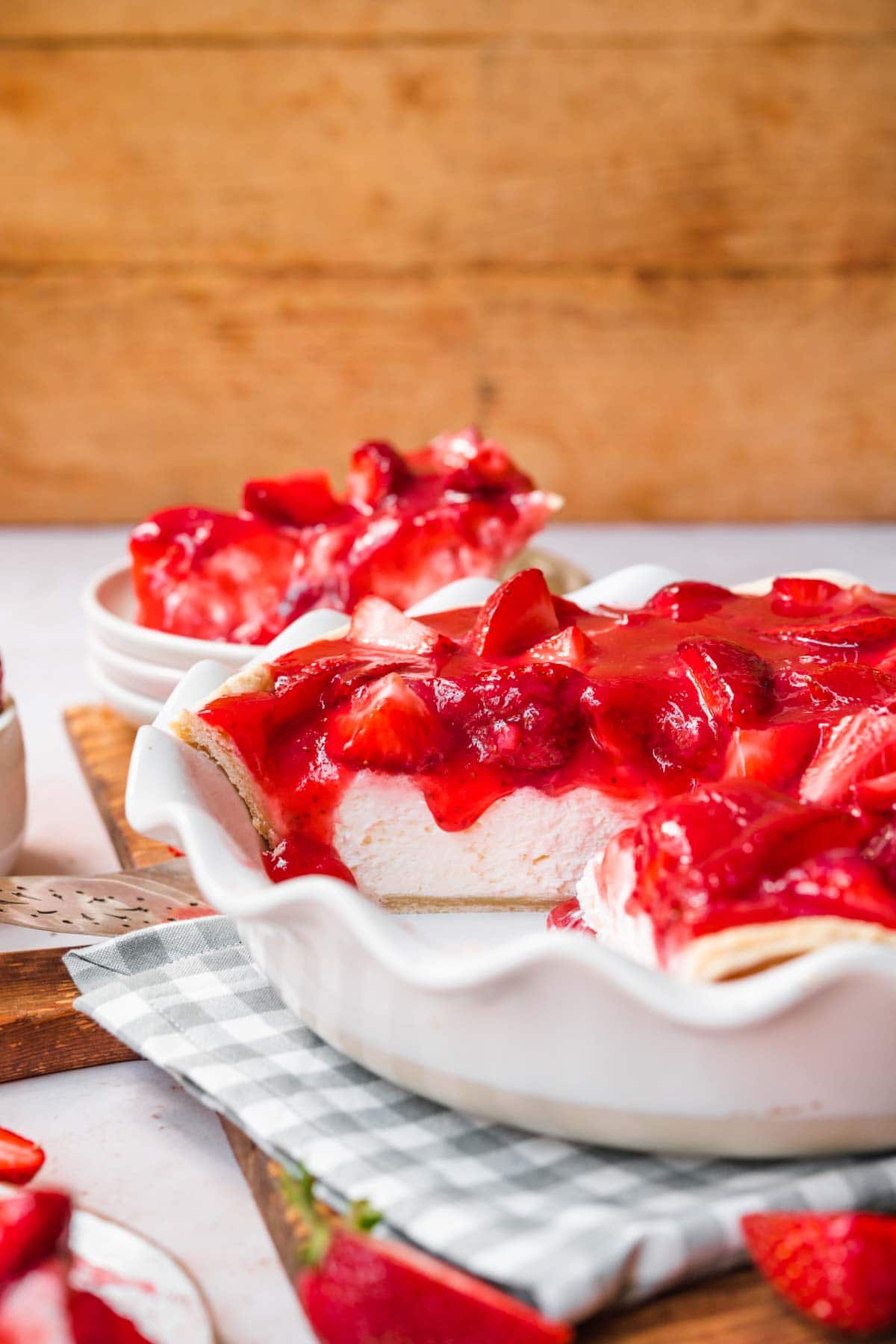 STRAWBERRY CREAM CHEESE PIE
There are plenty of pie recipes that we think of around the holiday, like Apple Pie and Pumpkin Pie. But, there are just as many if not more delicious fruit pies, that are perfect to enjoy in the warmer months. There's Peach Pie, Raspberry Peach Pie, and Blueberry Pie, just to name a few. Now, you can add this fresh Strawberry Cream Pie to the list.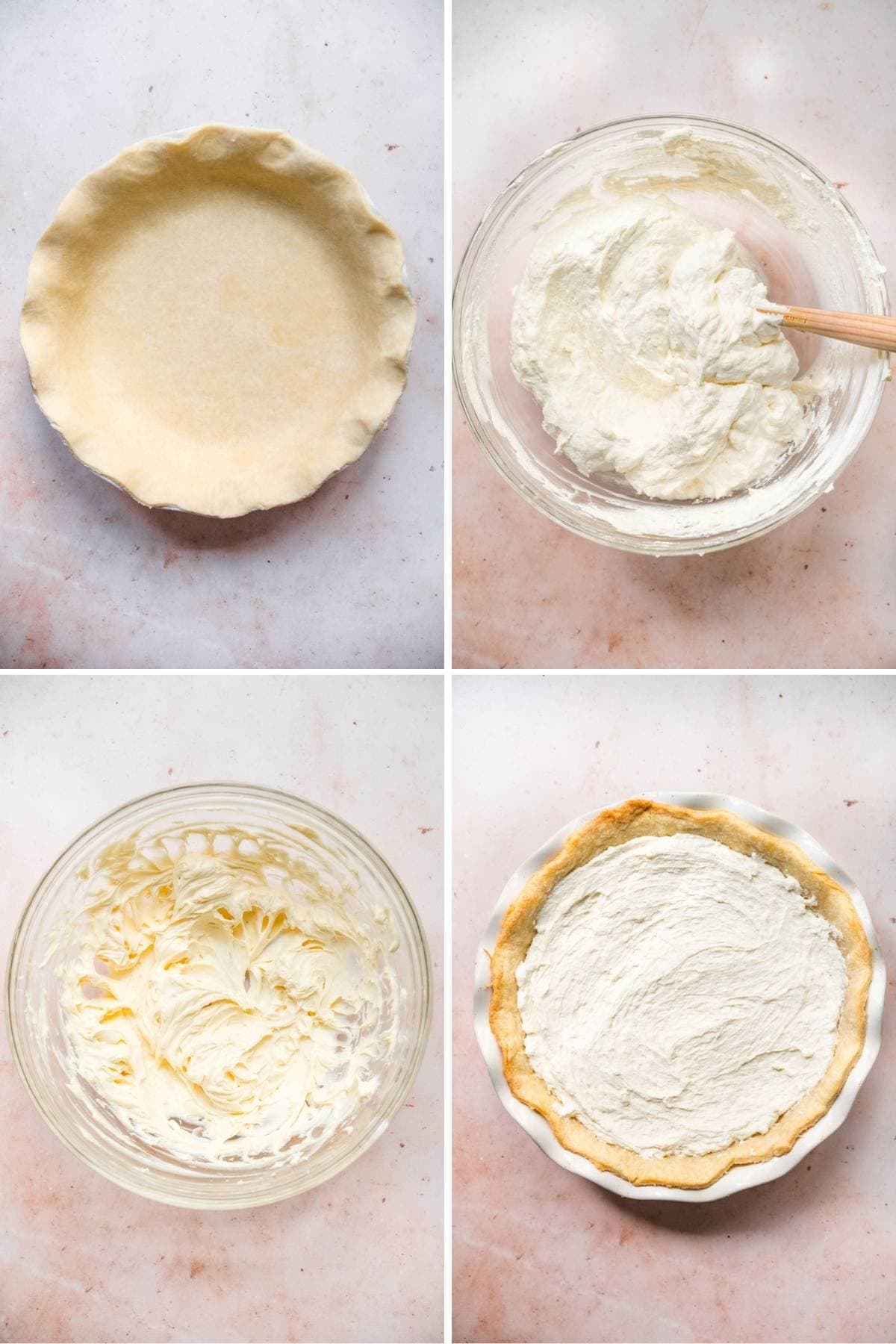 Strawberry Cream Pie is a perfectly refreshing dessert to serve on a warm day. The cream pie is chilled in the fridge before serving so that the tangy, sweet, creamy filling has time to set nicely. The creamy texture puts this dessert somewhere between a fruit pie and a Cheesecake. Each bite is rich, cool, strawberry perfection!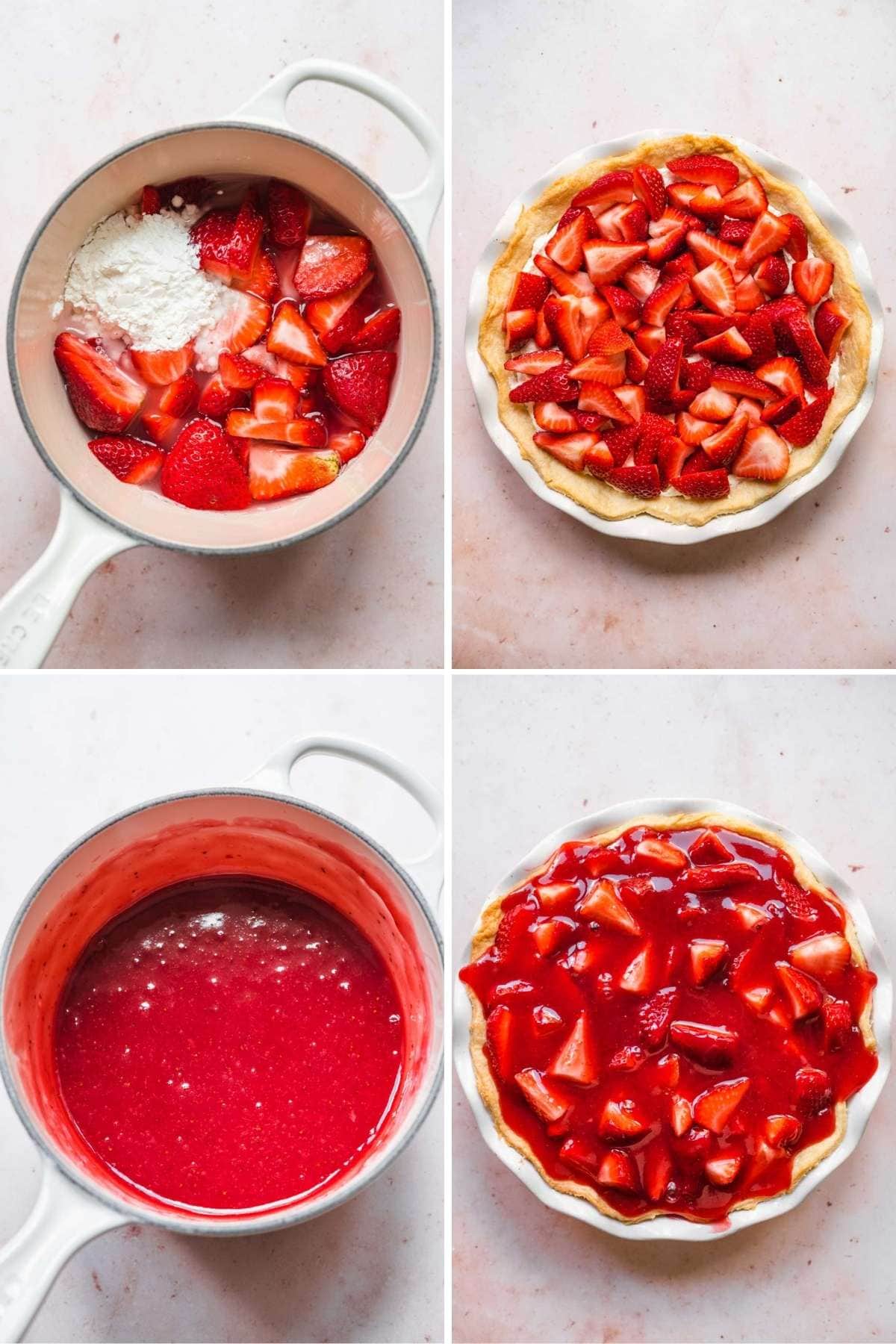 Making this Cream Cheese Pie recipe is also wonderfully easy. After baking the prepared pie crust, you just have to prep your whipped cream cheese filling and strawberry topping separately. Once they're both done, you can put them in the pie crust and let it set in the fridge. Then all that's left to do is be patient.
MORE PIE RECIPES
TIPS FOR MAKING STRAWBERRY CREAM CHEESE PIE
Prep time: Preheat your oven to 375. Take your pie crust out and place it in a 9-inch pie plate. Line the pie plate with parchment paper and add pie weights to the base. The weights will hold the crust in place and stop it from bubbling while it bakes for 18-20 minutes to a golden brown color. Take the crust out and let it cool while you make the pie filling.
Strawberry mixture: Add 2 cups of the strawberries, sugar, cornstarch, and food coloring to a saucepan. Stir the strawberry mixture as you bring it to a boil. Bake strawberry filling for 4-5 minutes. Once it's thickened, pour it into another bowl and let cool for 30 minutes.
Cream cheese filling: Add the cream cheese, sugar, lemon juice, and vanilla extract to a mixing bowl. Use a handheld electric mixer to beat the cream cheese mixture together until it's nice and creamy. Add the heavy whipping cream to a second bowl and beat it into stiff peaks. Fold the whipped cream into the cream cheese mixture gently.
Assemble: To assemble the Strawberry Cream Pie spread the cream cheese mixture into the crust. Then pour the strawberry topping over the cream cheese layer.
Chill: Put the Strawberry Pie in the fridge for 4 hours before slicing and enjoying your chilled pie.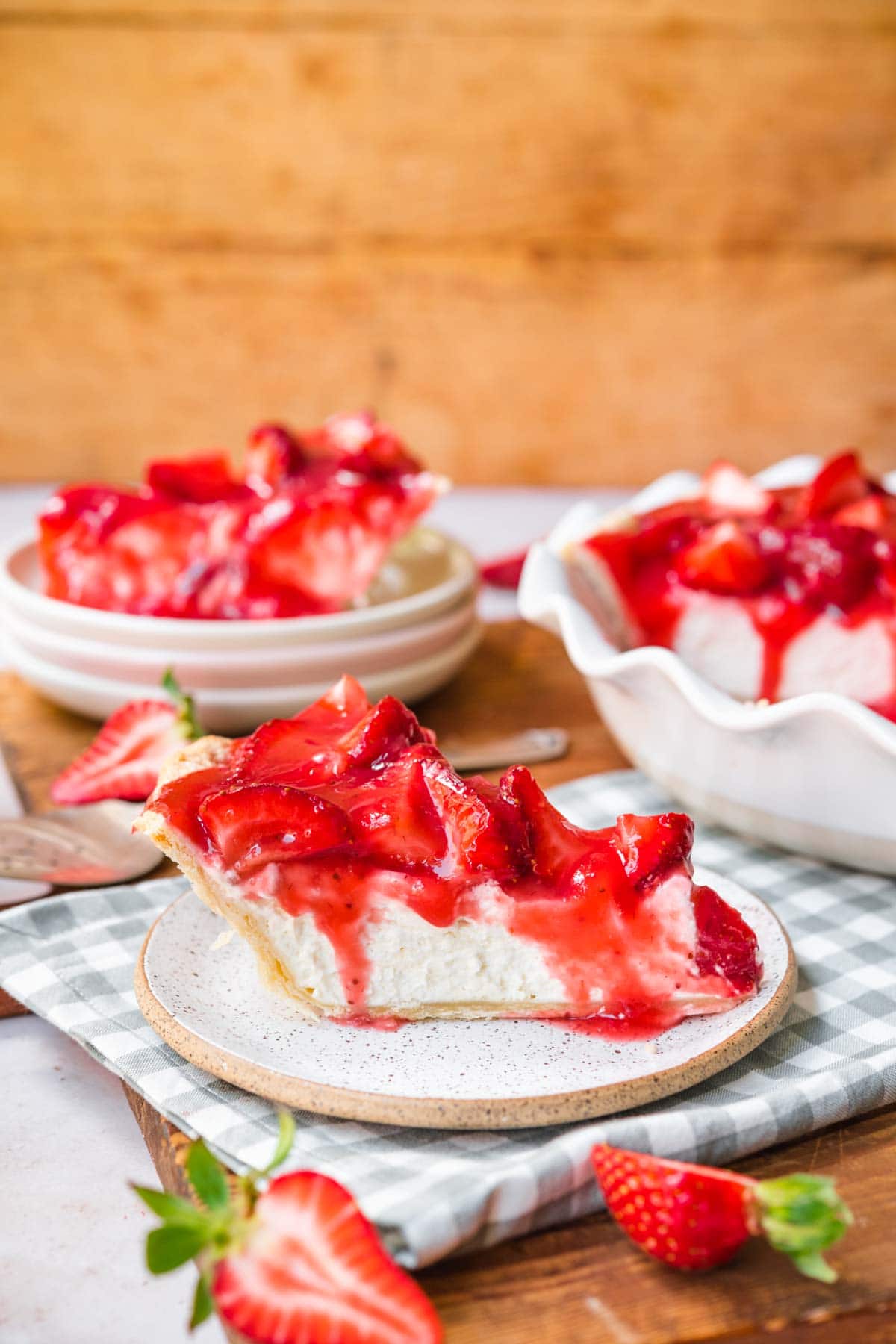 Create a free account to

Save Recipes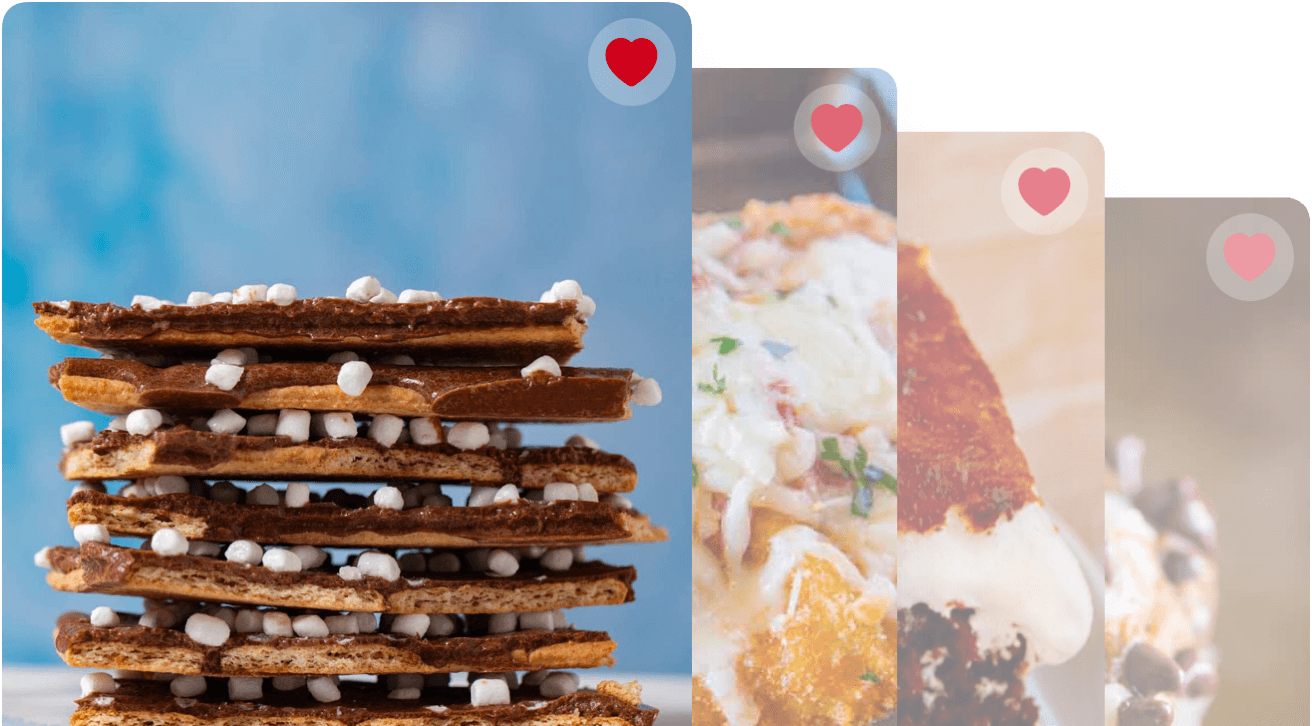 VARIATIONS ON STRAWBERRY CREAM CHEESE PIE
Graham cracker pie crust: Try making a graham cracker crust for your Strawberry Cream Pie. To make the graham cracker crust put 12 graham crackers in your food processor to make them into crumbs. Combine the cracker crumbs with ⅓ cup sugar and 6 tablespoons melted butter. Press the mixture into your pie dish. Then bake for 10 minutes at 350 degrees.
Homemade pie dough: You can also make your own homemade pie crust for the cream pie. Combine 1 ¼ cups flour, ½ tablespoon granulated sugar, ½ teaspoon salt, and ½ cup butter with a pastry blender. Mix in 1 teaspoon apple cider vinegar, and ¼ cup ice water. Refrigerate the dough before rolling it out and pressing it into the pie plate. Bake for 15 minutes at 350 degrees. Take the baked crust out of the oven and add the pie filling once the crust cools.
Strawberry Peach Pie: You could add some extra summer taste to the recipe by mixing peaches with the strawberry topping to make a Strawberry Peach Pie. The peach slices will cook nicely into a sauce along with the strawberries.
MORE FRUIT PIES
HOW TO STORE STRAWBERRY CREAM CHEESE PIE
Serve: Don't leave Strawberry Cream Pie at room temperature for more than 2 hours.
Store: You can cover the Strawberry Cream Cheese Pie recipe in the fridge and keep it for 2-3 days.
Freeze: Kept tightly covered in tin foil, you could also freeze the cream pie for up to 6 months. Let it defrost in the fridge before serving.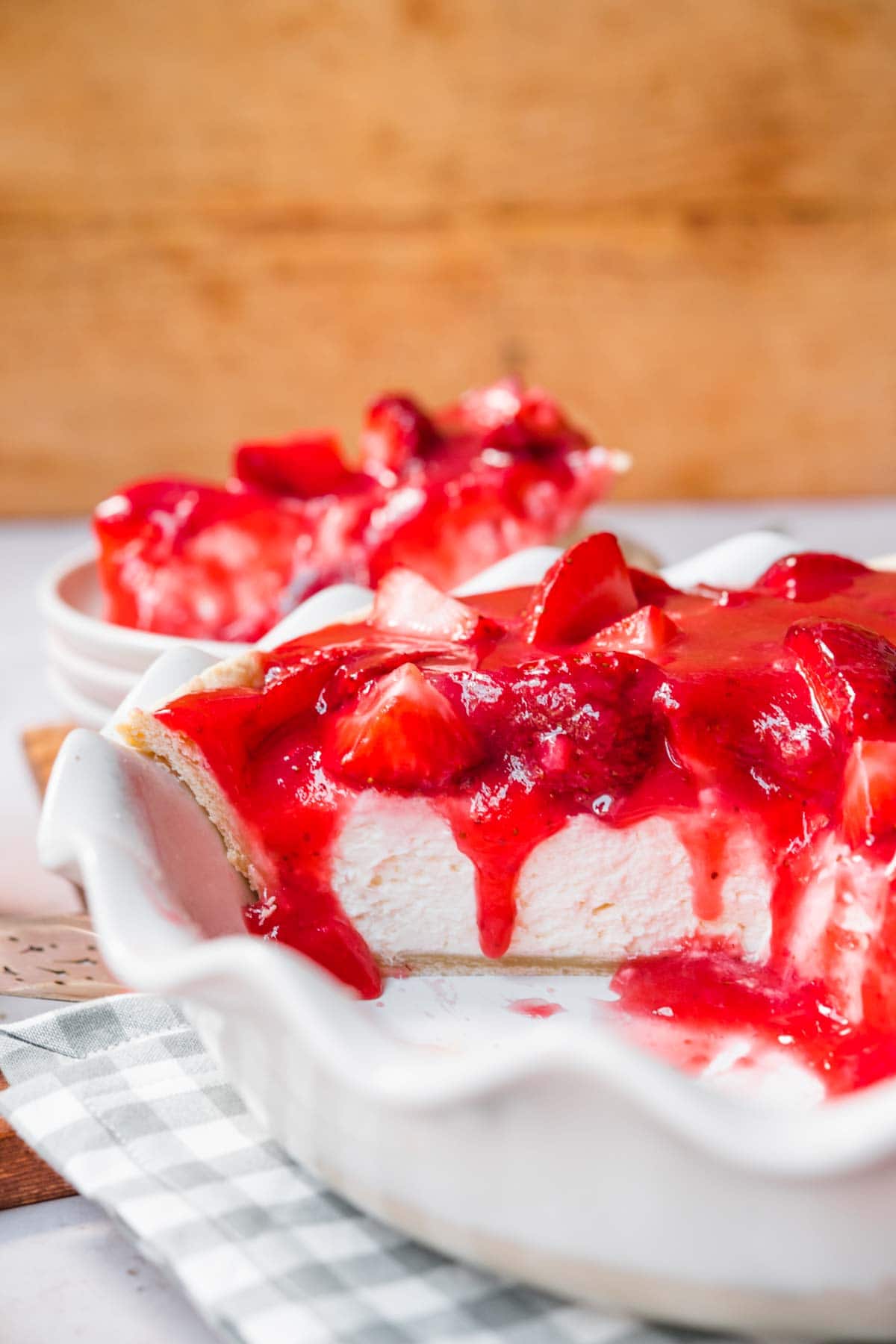 Ingredients
Pie Crust:
1 1/4

cups

flour

1/4

teaspoon

salt

1/2

cup

unsalted butter

, frozen and diced

1/4

cup

ice water
Strawberry Cream Cheese Filling:
5

cups

fresh strawberries

, (about 1 ½ pounds)

1/2

cup

water

1

cup

sugar

3

tablespoons

cornstarch

4-5

drops

red food coloring

8

ounces

cream cheese

1/3

cup

sugar

1

tablespoon

lemon juice

1

teaspoon

vanilla extract

1

cup

heavy cream
Instructions
Pie Crust:
Add the flour, salt, and butter to a food processor and pulse, adding the water (I spoon the water directly out of the cup of ice water directly into the food processor to make sure it is still ice cold) through the chute one tablespoon at a time until the dough begins tiny crumbles (don't let it become a ball).

Empty it into a sheet of plastic wrap and press it quickly into a ball (you don't want the heat of your hands to melt the butter) and refrigerate for 4 hours before rolling it out to use.
Strawberry Cream Cheese Pie:
Preheat oven to 375 degrees and line a pie plate with your pie crust.

Line with parchment paper and add beans or pie weights to hold crust in place.

Bake for

18-20 minutes

until golden brown.

Let cool.

Add 2 cups of strawberries to a saucepan with water, sugar, cornstarch and food coloring.

Stir well and bring to a boil.

Cook for

4-5 minutes

until thickened, whisking constantly to break down the strawberries, then remove from pan and let cool for

30 minutes

.

In a large bowl add cream cheese, sugar, lemon juice, vanilla extract, and using a hand mixer, beat well until creamy.

In a second bowl add heavy cream and beat on medium speed until it holds stiff peaks.

Gently fold whipped cream into cream cheese filling.

Add cream cheese mixture to pie crust.

Halve remaining 3 cups strawberries and add to pie crust.

Top with strawberry sauce and refrigerate for

4 hours

before serving.
Nutrition
Calories:
265
kcal
|
Carbohydrates:
37
g
|
Protein:
3
g
|
Fat:
12
g
|
Saturated Fat:
8
g
|
Cholesterol:
45
mg
|
Sodium:
117
mg
|
Potassium:
184
mg
|
Fiber:
1
g
|
Sugar:
32
g
|
Vitamin A:
484
IU
|
Vitamin C:
43
mg
|
Calcium:
61
mg
|
Iron:
1
mg