As the summer months roll in, bringing with them a wave of heat and bustling outdoor activities, many of us look to simplify our cooking routines. Even though it is time to go out and play in the sun, we still crave wholesome, delicious meals that don't compromise on flavor or heat up the house. Enter Summer Crockpot Meals, the kitchen superhero that's here to transform your summer cooking experience!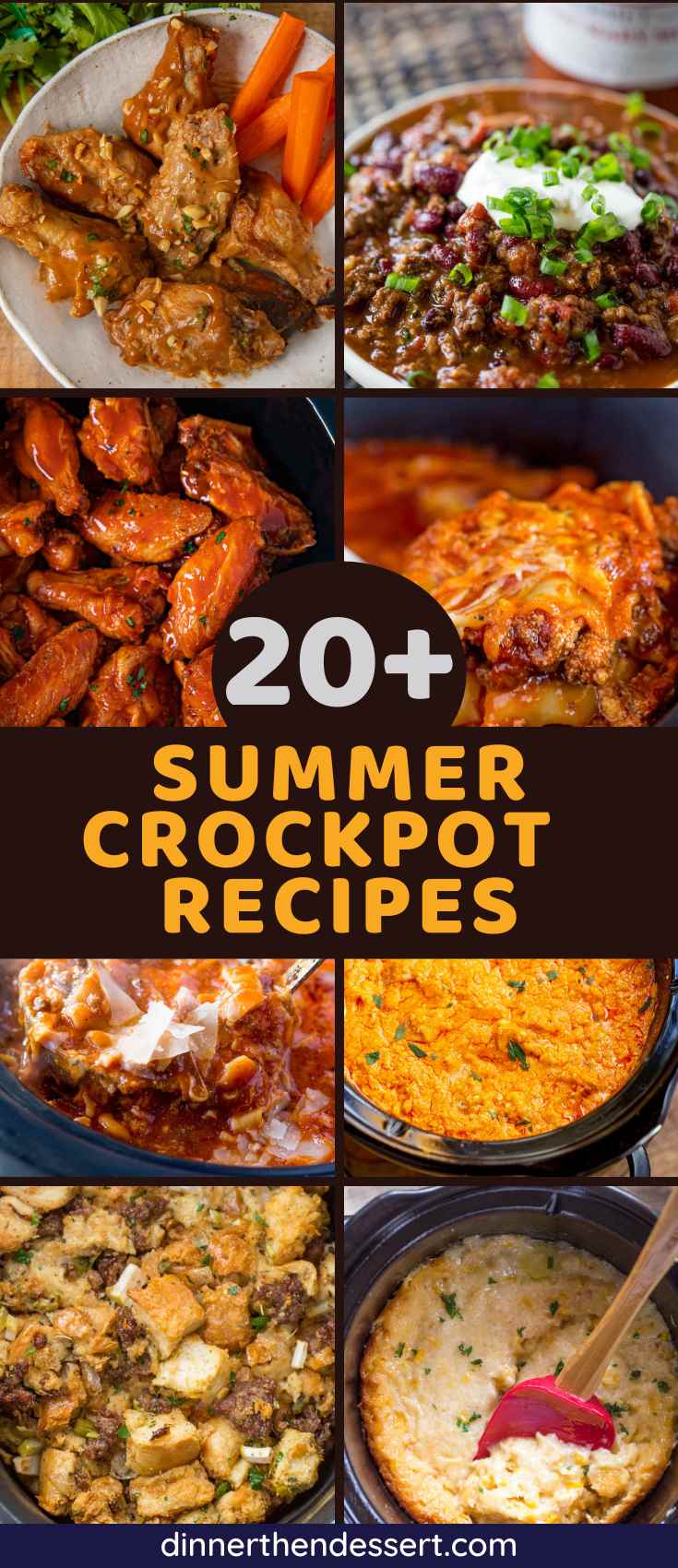 There's something special about slow-cooked meals. Their rich flavors, melded over hours of gentle cooking, are hard to achieve with any other method. This makes crockpot cooking a beloved choice for many, regardless of the season. However, the slow cooker's role becomes even more critical in summer, when its convenience truly shines giving you more time to enjoy your family.
The beauty of crockpots is their ability to create complex, layered flavors with minimal intervention. Plus, they don't heat up your kitchen like an oven would, making them perfect for warm weather.
The crockpot can turn the season's selection into a summertime parade of exciting meals for the whole family! Think fresh vegetables stewed with herbs into ratatouille, pulled chicken for tacos, or even an entire BBQ-style dinner with baked beans and pulled pork. Crockpots are also excellent for cooking less traditional summer dishes. Try something new and flavorful, like our Slow Cooker Spinach Artichoke Dip or our homemade Root Beer BBQ Sauce which you can add to literally anything – you'll be surprised by the results!
Remember, the ingredients are the key to great crockpot meals for weeknight dinners. Use fresh, seasonal produce and high-quality proteins. This is true for any cooking, but especially for slow cooking, where flavors have ample time to develop and mingle.
As the sun sets later and the days get warmer, consider taking your cooking routine slow. Embrace the leisurely rhythm of summer and let your crockpot do the hard work. You'll be rewarded with delectable, fuss-free meals that capture the essence of the season.
Summer is a fantastic time to experiment with new recipes. The abundance of fresh produce gives you a chance to get creative and expand your culinary horizons.
So, dust off that crockpot, and let's get slow-cooking!