25+ Easy Breakfast Casseroles Recipes – (both sweet and savory!) perfect for brunch/holiday breakfasts when family is in town – make ahead and kid friendly!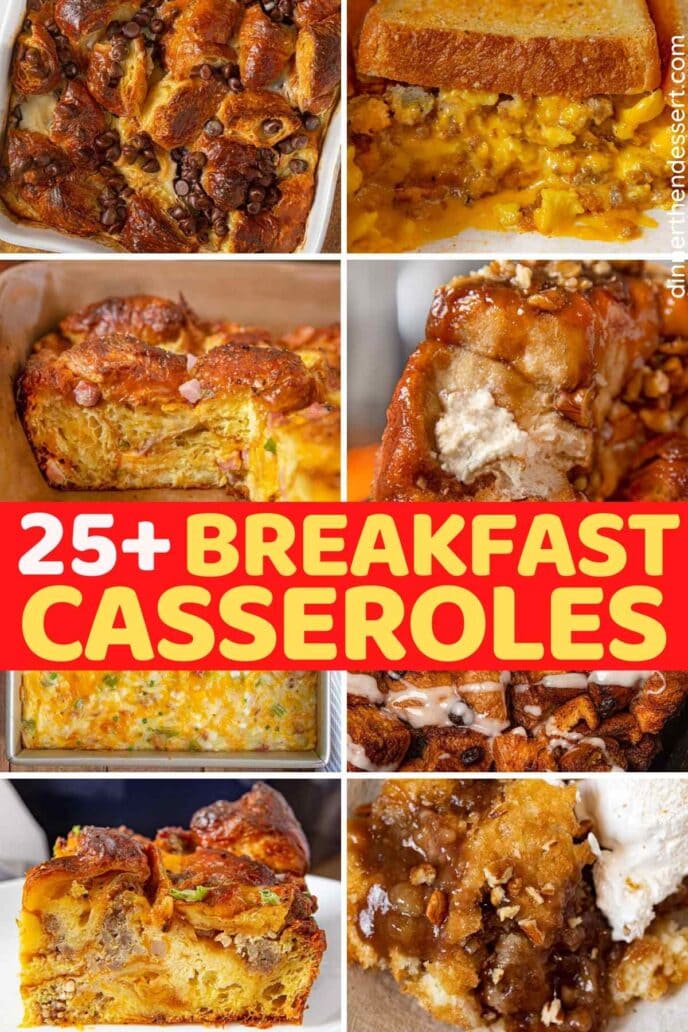 Looking for easy breakfast casserole recipes? We've got some you can make the morning of, some that are perfect for the night before and even some that use leftovers!
There are some with tater tots, some with bread, some with hash browns, even some with English muffins and bagels! If you're looking for a fun and easy new holiday breakfast recipe, bookmark this page for future reference! (Command-D or Control-D)
When planning for a holiday breakfast here is a good rule of thumb:
Make a casserole with eggs, this will prevent individual requests for eggs which would take you away from the festivities.
Have a bread option – either bagels, toast with toppings or even a croissant bake.
FRUIT – A good assortment of cut fruit or even better a Fruit Salad.
Meat – If you don't have meat in the casserole have some breakfast meat options so people are satisfied. A good option would be Ham Steak or fun 1-bite Bacon Tater Tot Bombs.