If you can't get enough of Oreos, then you'll love these 25+ Easy Oreo Dessert Recipes. You can use these wonderful cookies in everything from bread, cake, brownies, candy, and so much more.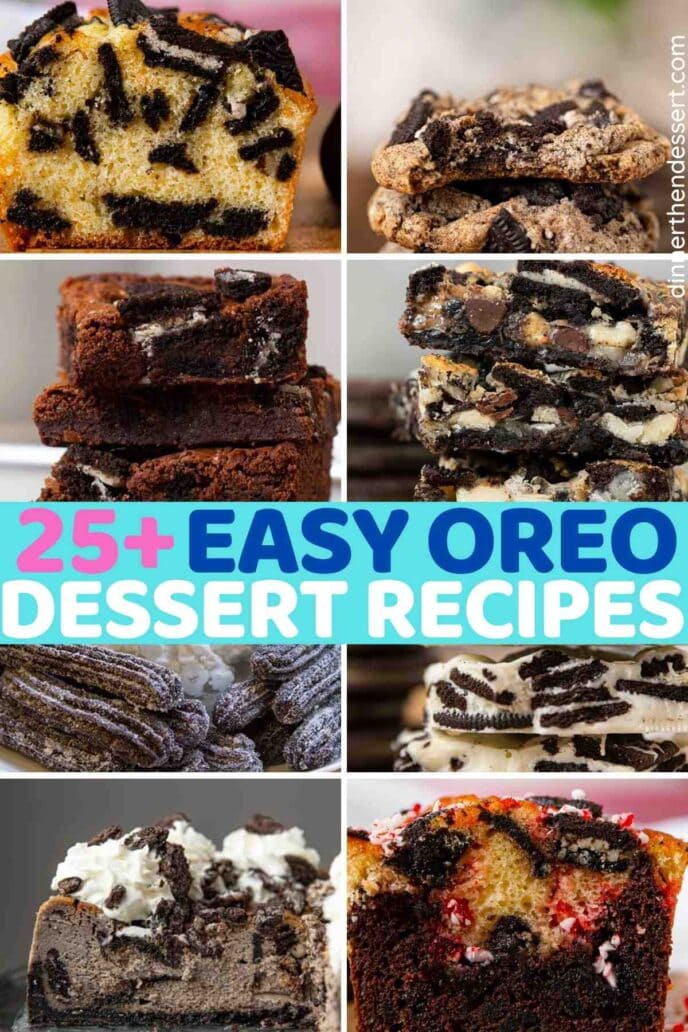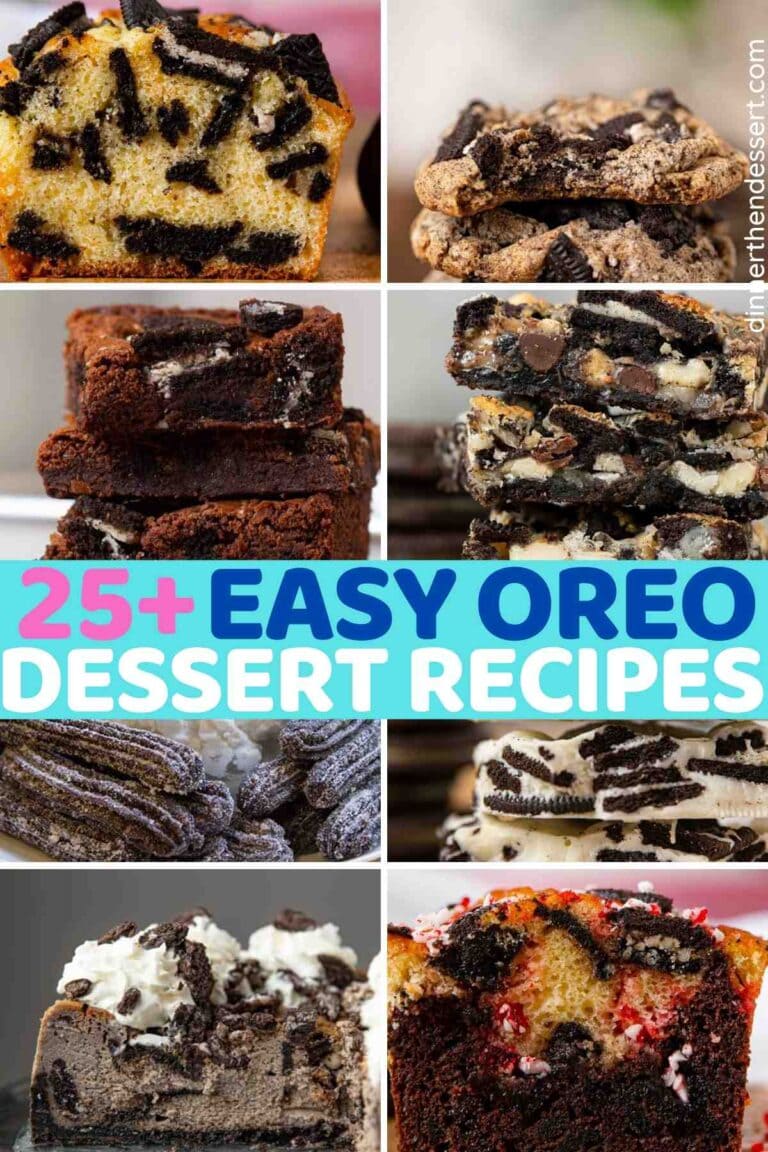 When you're baking, sometimes the best addition you can make to any recipe are store bought oreo cookies. These crunchy cookies go with so many delicious desserts! For each of these recipes you'll find simple step-by-step instructions for how to make these easy desserts. There are lots of holiday recipes included as well as oreo desserts that you'll enjoy all year long.
These desserts are especially great because just like oreos, they're incredibly kid-friendly. Plus, many of them are easy enough that, if you have kids, they can help you make them. You can make most these easy desserts in less than an hour, and enjoy them with your family or with any guests you have over. They're the perfect way to change things up and try something new that you know everyone will love!
A lot of the recipes in this post call for oreo crumbs or crushed Oreos. To easily make the crumbs put the cookies in a zip-lock bag and use a rolling pin or other tool to break them down. It's an easy way to start an oreo crust, or make an oreo crumb topping. If you have any extra oreo crumbs you can always use them to sprinkle over another dessert.
There's also a secret Oreo hack. Scroll to the end to see how you can turn a regular Oreo into a SOFT OREO COOKIE.
1/26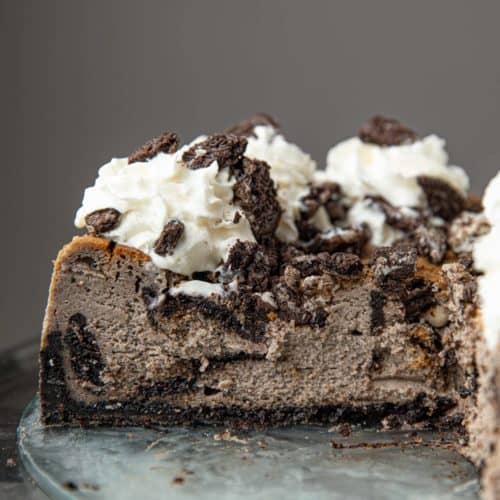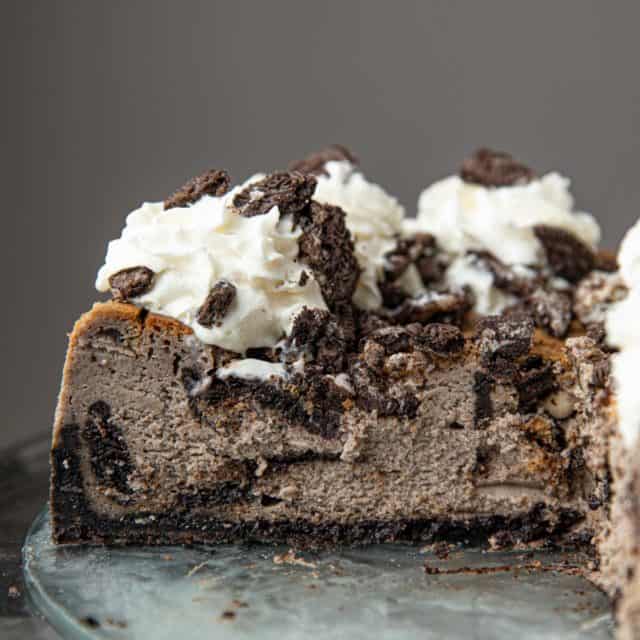 Oreo Cheesecake in its classic perfect form with an Oreo crust, crumbs in the batter and cookie pieces throughout. This is an epic cheesecake that any Oreo cookie fan will LOVE.
Check out this recipe
6/26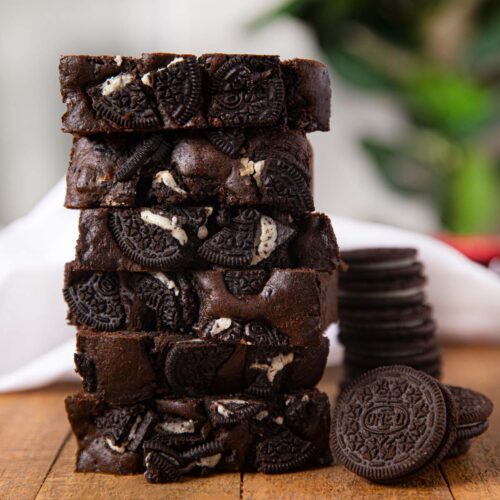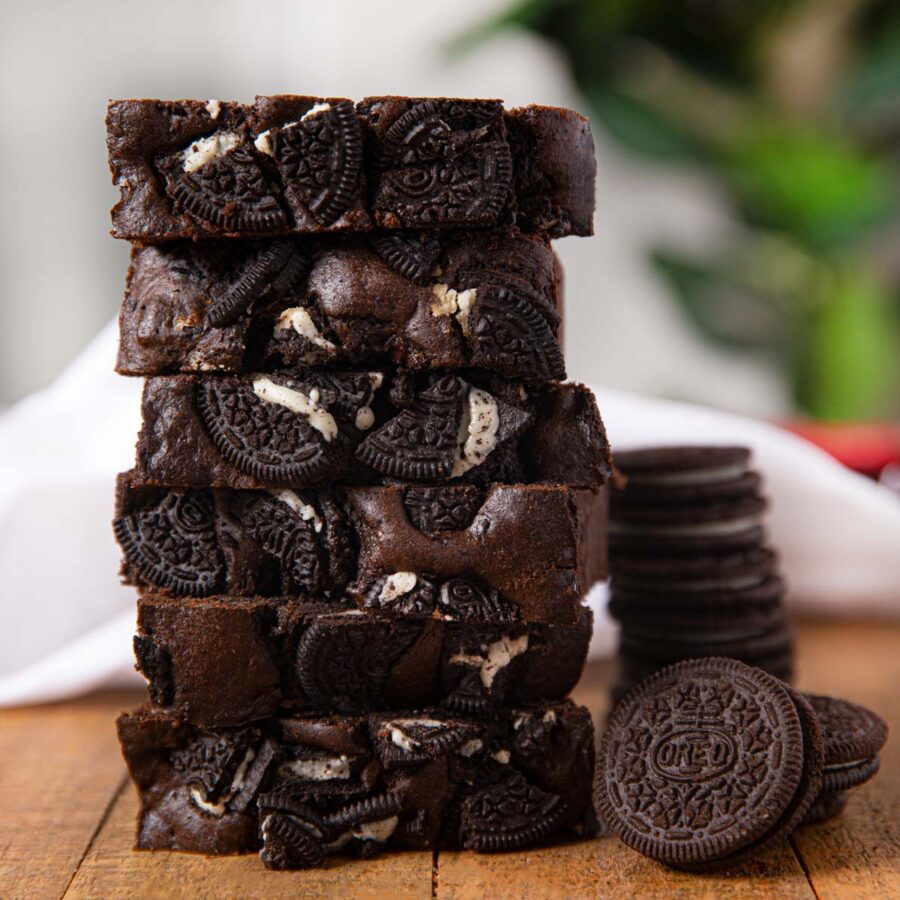 Oreo Chocolate Bread is a decadent mashup of your Oreos, chocolate chips and moist, rich, chocolate loaf cake. It's a great breakfast or dessert on the go!
Check out this recipe
7/26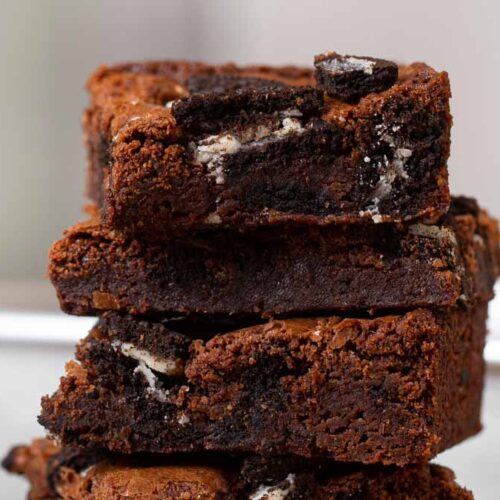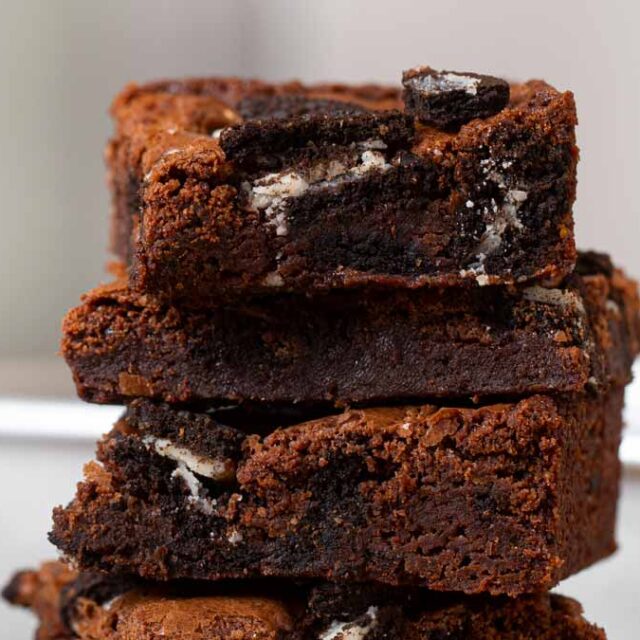 Oreo Brownies are the ultimate fudge brownie recipe! Gooey, fudgy brownies with Oreo cookie chunks that are so simple to make and ready in about 30 minutes!
Check out this recipe
8/26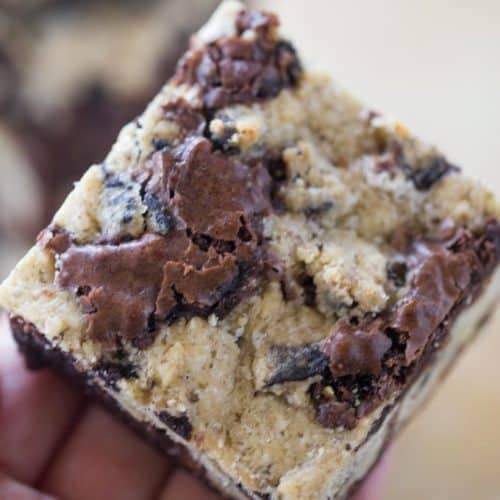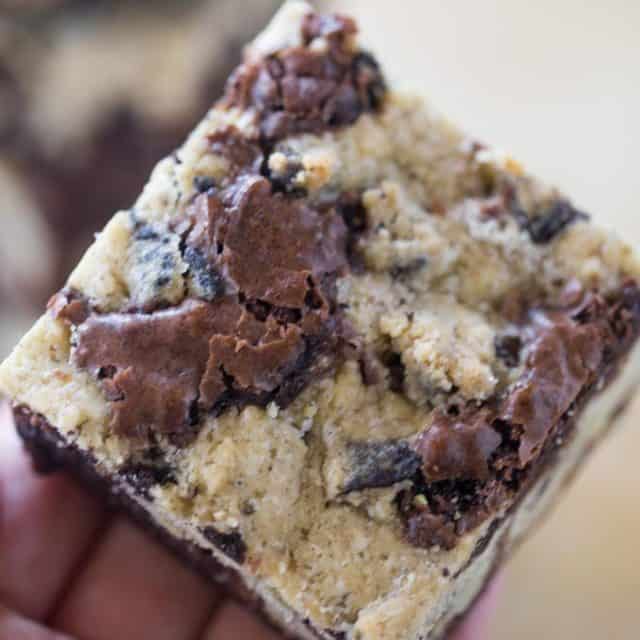 Oreo Chunk Brookies are the best of both worlds with an crispy oreo chunk cookie top and rich chewy dark chocolate brownie bottom.
Check out this recipe
9/26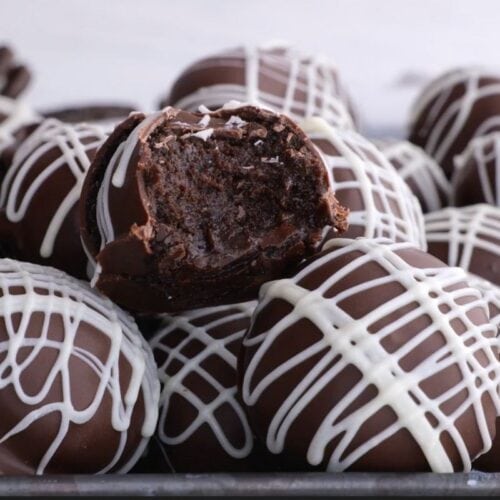 Oreo Balls (aka Oreo Truffles) made with only FOUR ingredients are a sweet and indulgent no-bake recipe that's ready in under 45 minutes!

Check out this recipe
10/26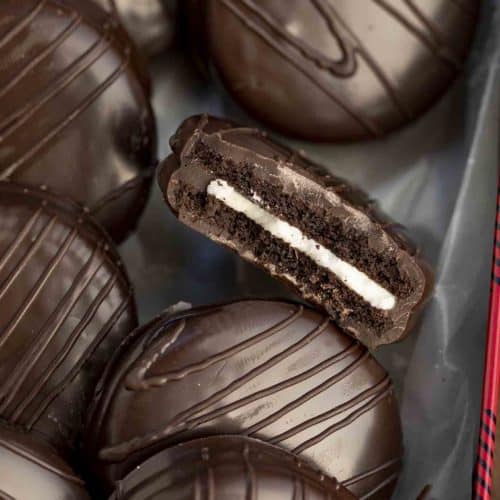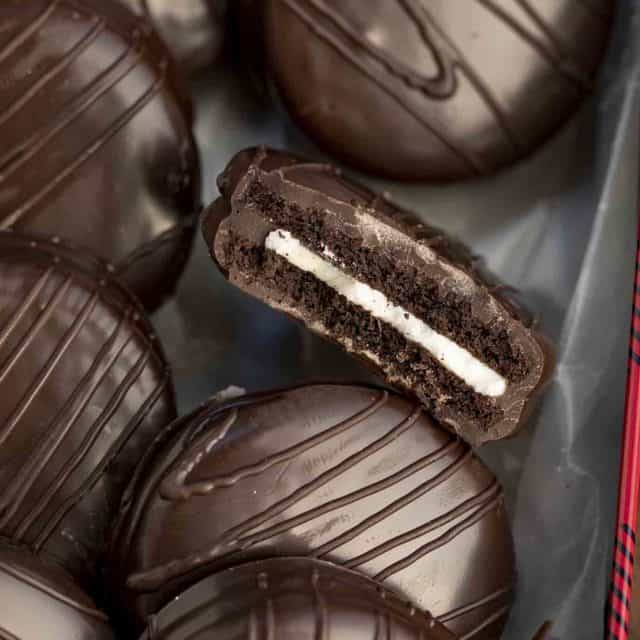 Chocolate Covered Oreos are sandwich cookies smothered in chocolate and hardened into the PERFECT combo of sweet and crunchy. They're incredibly easy to make and a great holiday treat!
Check out this recipe
11/26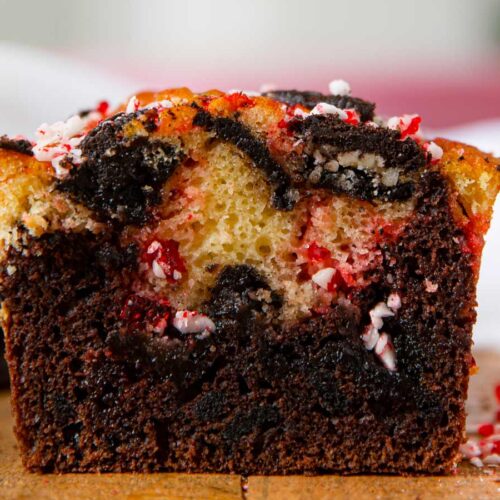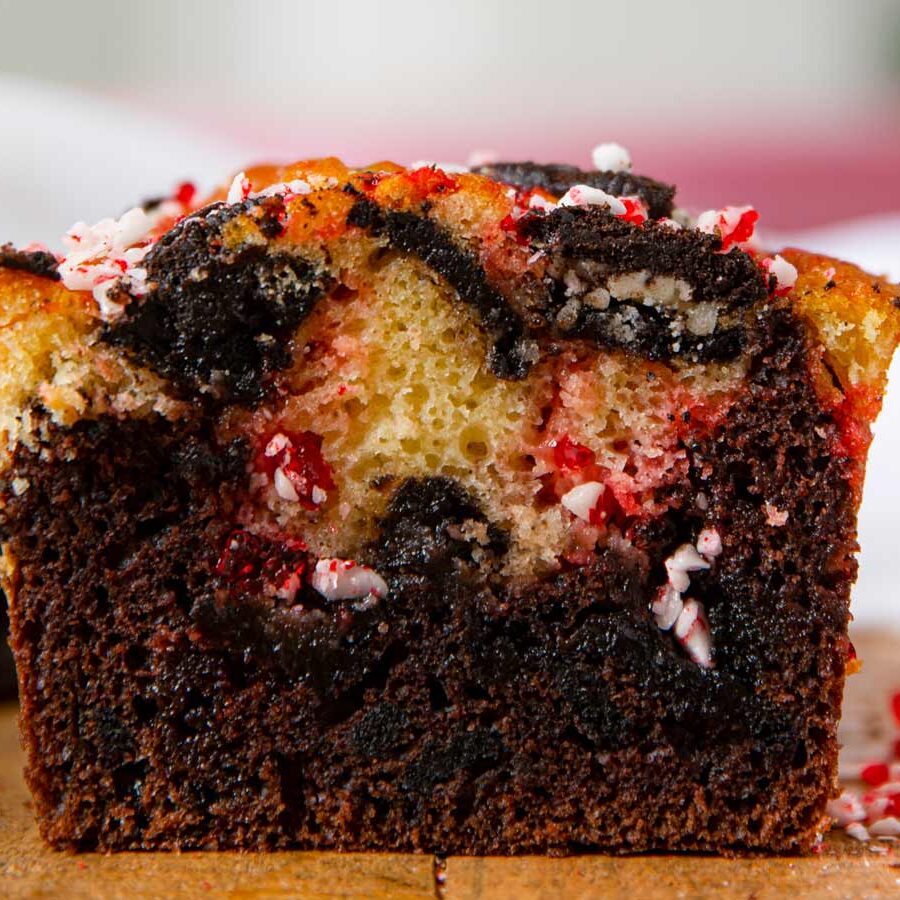 Oreo Peppermint Bark Bread is a delicious loaf cake take on the holiday classic candy with a marble loaf, crushed Oreos and peppermint candies.
Check out this recipe
Okay, ready for the hack?
How to Soften Oreos!
Oreos are delicious, crispy chocolatey cookies. But have you ever wanted a Soft Oreo Cookie? Chewy and soft as though they were just baked? The secret is easy but requires a bit of patience.
Open your package of Oreos and leave it to "get stale" on the counter or in your refrigerator. As moisture is added to the cookies from the air the cookies naturally soften in 2-3 days, going from break in half crispy to bend in half soft.
Alternately you can microwave the cookies on 20% power with a cup of water in the microwave next to it for 20-30 second increments until they're softened, but the creme will get hot before they soften.
Using the moisture in the air will give you delicious, soft Oreos. You may never want to eat them crispy again!