From hearty chili to easy desserts, these 25 Sweet and Savory Pumpkin Recipes dishes are ideal for Fall. The last one will be your favorite!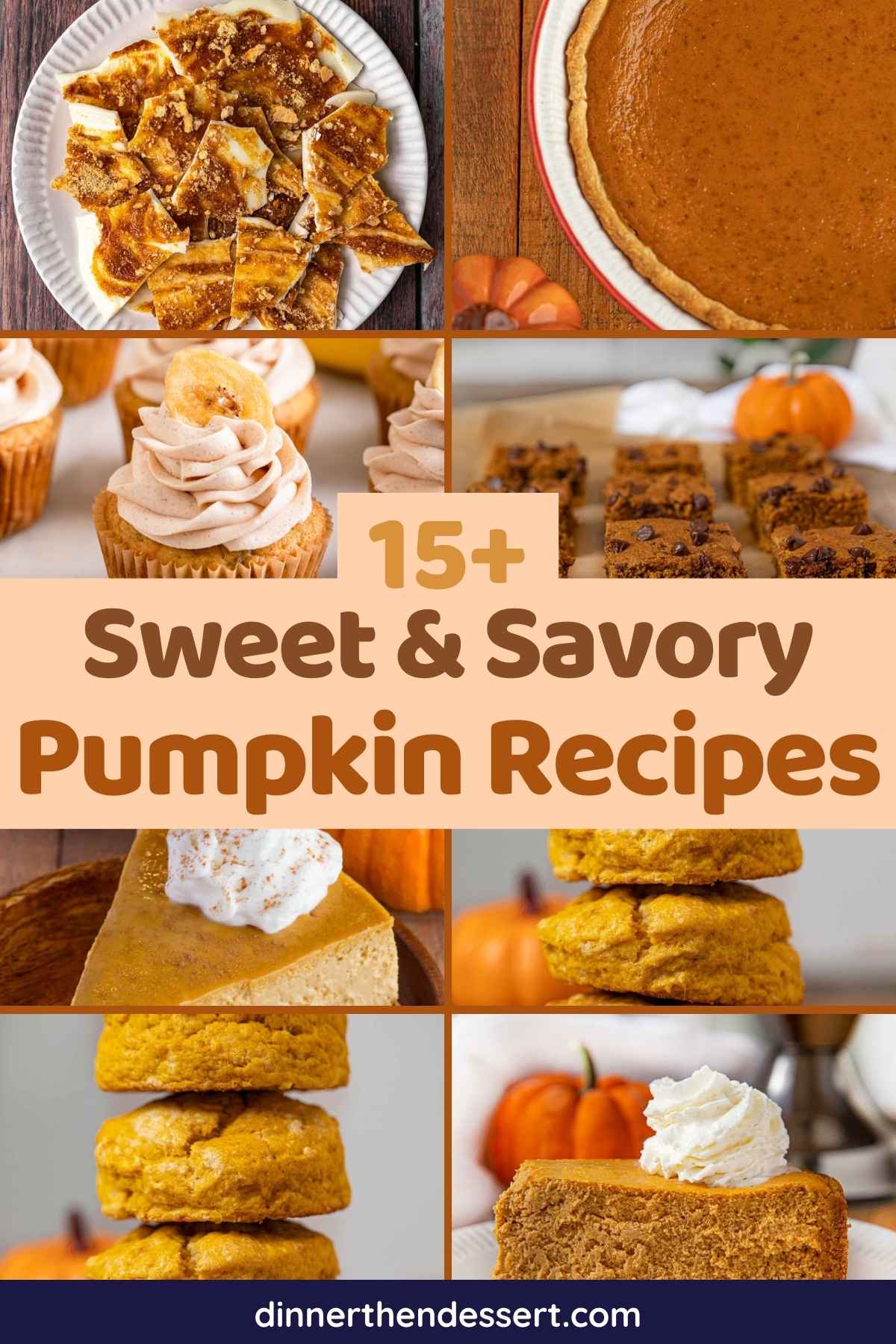 When fall rolls around, there's one star that takes center stage in kitchens everywhere: pumpkin. It's not just about that famous pumpkin spice latte everyone's sipping. There's a whole world of delicious dishes waiting to be made, from your grandma's classic Pumpkin Pie to an adventurous savory pumpkin recipe that can spice up your dinner table meal.
Got a fresh pumpkin on hand? Lucky you! Those are gold when it comes to whipping up dishes that call for that authentic pumpkin flavor. Once you've roasted it, you can toss those earthy pumpkin chunks into a hearty Pumpkin Chili. Or turn it into a delicious Creamy Pumpkin Pasta that feels like a warm hug on a cold day. And if you're looking for a shortcut, canned pumpkin puree is your best friend. It's just as good when making a quick batch of Pumpkin Ginger Cupcakes or a rich Pumpkin Banana Bread that fills your home with those warm spices we all love.
Roasted Pumpkin Seeds, sprinkled with a bit of Celtic sea salt, make for a crunchy snack.
Speaking of purees, ever tried making homemade Pumpkin Puree? It's a game-changer. Get a sugar pumpkin (yep, that's a real thing – not just a sweet nickname), roast it up, blend, and voilà! Your fresh pumpkin puree is ready to be the star of any sweet pumpkin recipe. It's fresher and more vibrant than the canned stuff.
But remember, if you have leftovers, pop them in an airtight container – it'll keep your puree fresh for your next cooking adventure.
Winter squash, like pumpkins, offers an array of options for both sweet and savory recipes. While sweet dishes, like pumpkin pie-filling desserts, are a no-brainer during the holiday season, don't sleep on savory squash dishes, like the crowd-pleasing Butternut Squash Soup. They can bring a unique, earthy flavor to the table, turning ordinary meals into memorable feasts.
So whether you're in the mood for a pumpkin spice treat with homemade Pumpkin Pie Spice, a savory pumpkin dish for your dinner table, or just roasting up some pumpkin to have on hand, there's no end to the combination of pumpkin wonders you can create. And for those who might have only thought of pumpkin as pie material, we hope you're ready to explore beyond. The pumpkin world – sweet and savory – is waiting for you. It's time to gather your friends and family, cozy up together, and enjoy the season's finest flavor made in your own kitchen!