These 30 Slow Cooker Chicken Recipes make dinner so easy. Just throw together a few ingredients in your crock pot, then set it and forget it until dinner!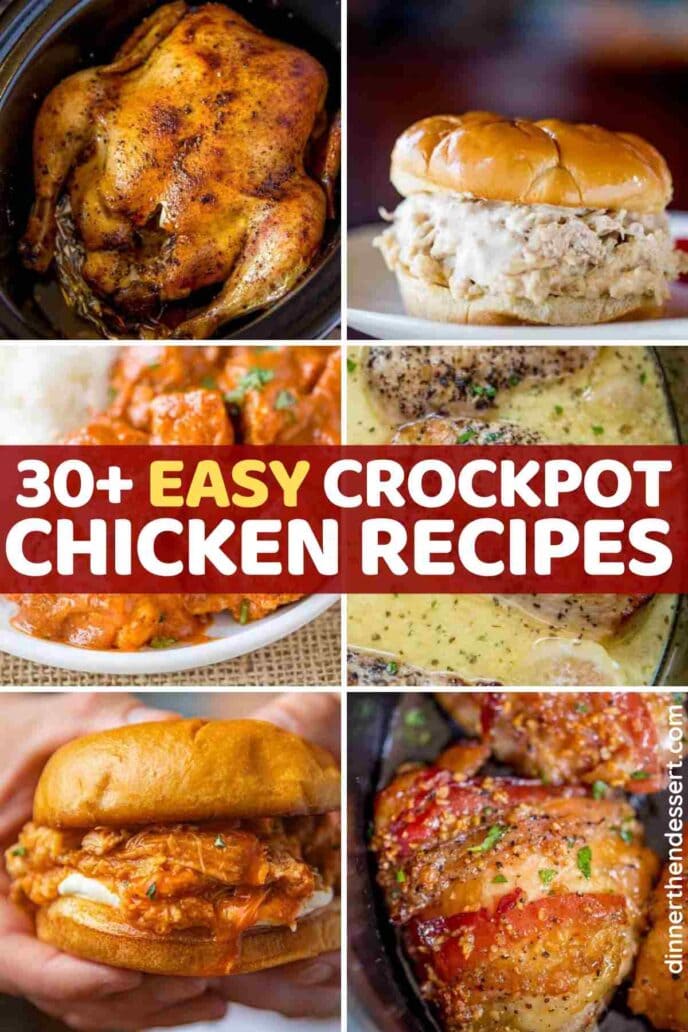 You're sure to love just how simple these crockpot chicken dinners are. All you'll need are some frozen chicken thighs or chicken breasts and some basic pantry ingredients to make 30 delicious dinners. It's great to throw all the ingredients in one pot, then go about your day while the crock pot does the rest of the work for you.
These Crockpot Chicken dinners are family-friendly meals with a lot of variety. One of the great things about chicken is how versatile it is. Try out all of these crockpot chicken recipes, and it will be a long time before you find yourself in a dinner rut.
8/31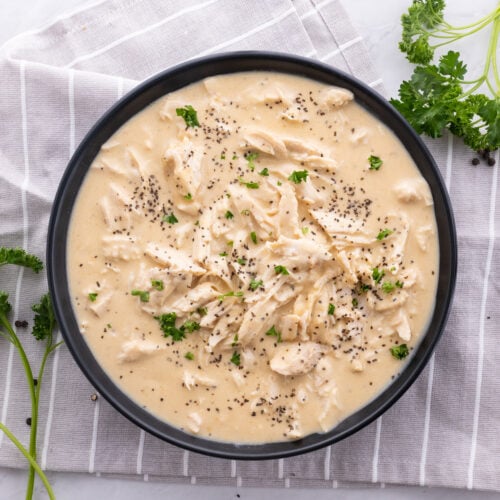 Slow Cooker Chicken and Gravy is the ultimate comfort food. Easy crockpot recipe made with tender chicken and cream of chicken soup!
Check out this recipe