50+ Easy Christmas Candy Recipes including chocolates, fudge, truffles, caramels, nuts and more as gifts or part of your holiday traditions.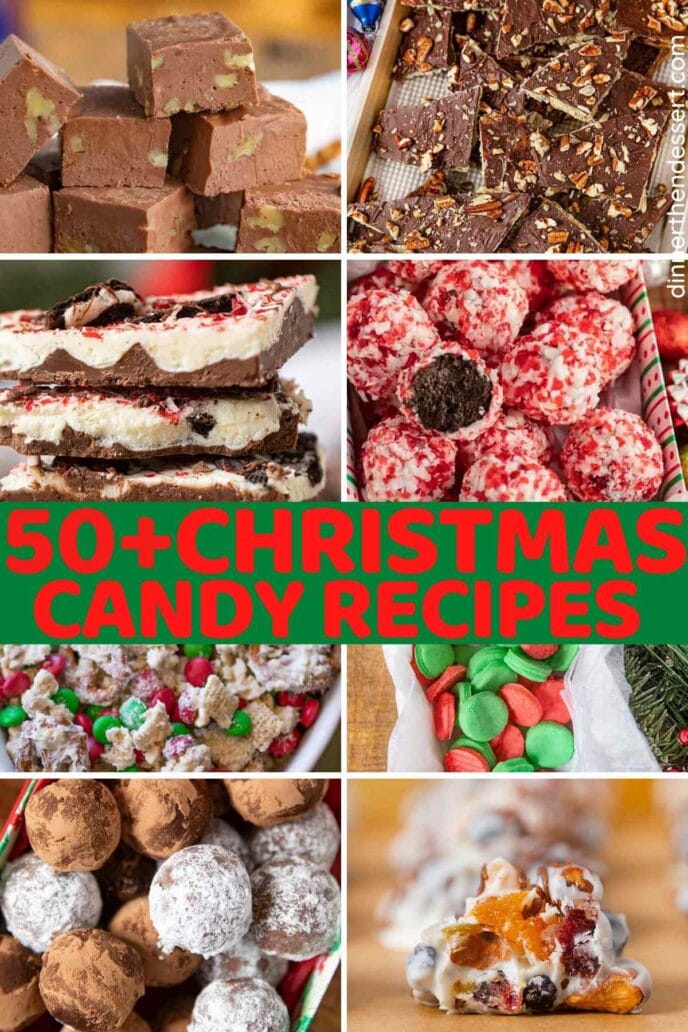 Christmas baking isn't all about the cookies (we often think it should be) or the pies. Enter the candy! We've compiled a list of easy homemade candy recipes you'll want to add into your holiday dessert recipe rotation!
CHRISTMAS CANDY TIPS:
Keep candy in a cool, dry place – moisture and heat will cause candy to stick to each other. A cool, dark closet with the items off the ground on a small table is best.
Keep the pieces separated by a layer or wax or parchment paper to keep them from sticking while you store them as you bake and prepare for gift giving.
Use an airtight container when possible to prevent candy from going stale.
Boxing up Candy: Box up gifts at the last minute as most boxes are not airtight if using cardboard.
Metal Tins: Tins will allow you to box up gifts ahead of time – check out craft stores after the holidays to stock up for next year at a discount!
Fun gift idea – if you make the recipes add a card to the gift (hole punch and add to the ribbon) with a picture and link to the recipes so the gift receiver can make the candy again.