Looking for an easy recipe for your summer bbq? This ultimate collection is full of delicious sides, salads and veggies to complement your grilled favorites!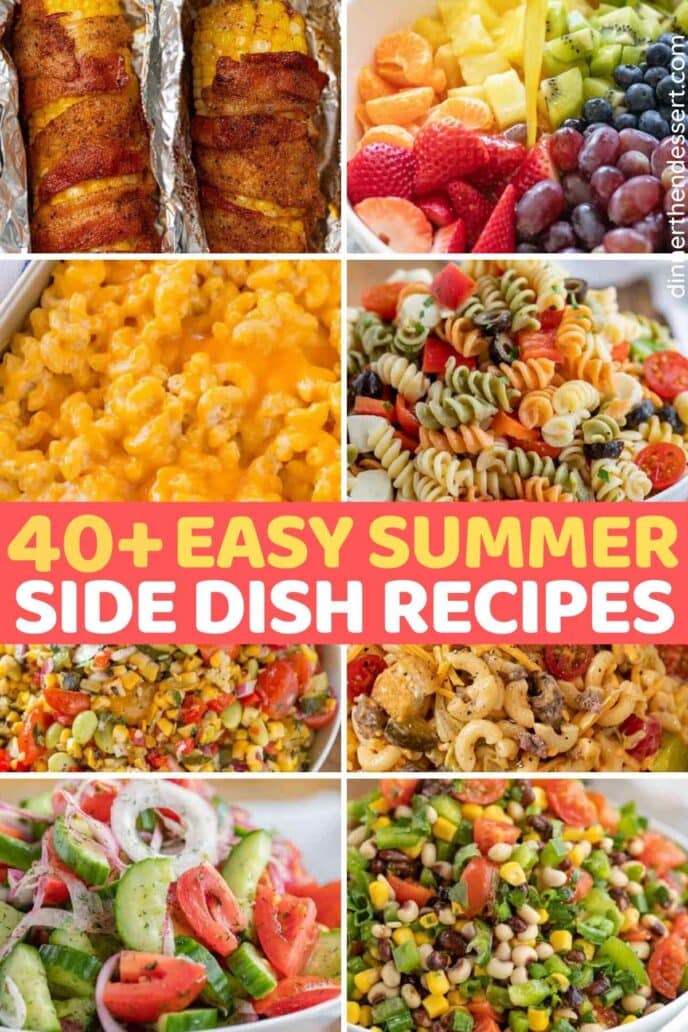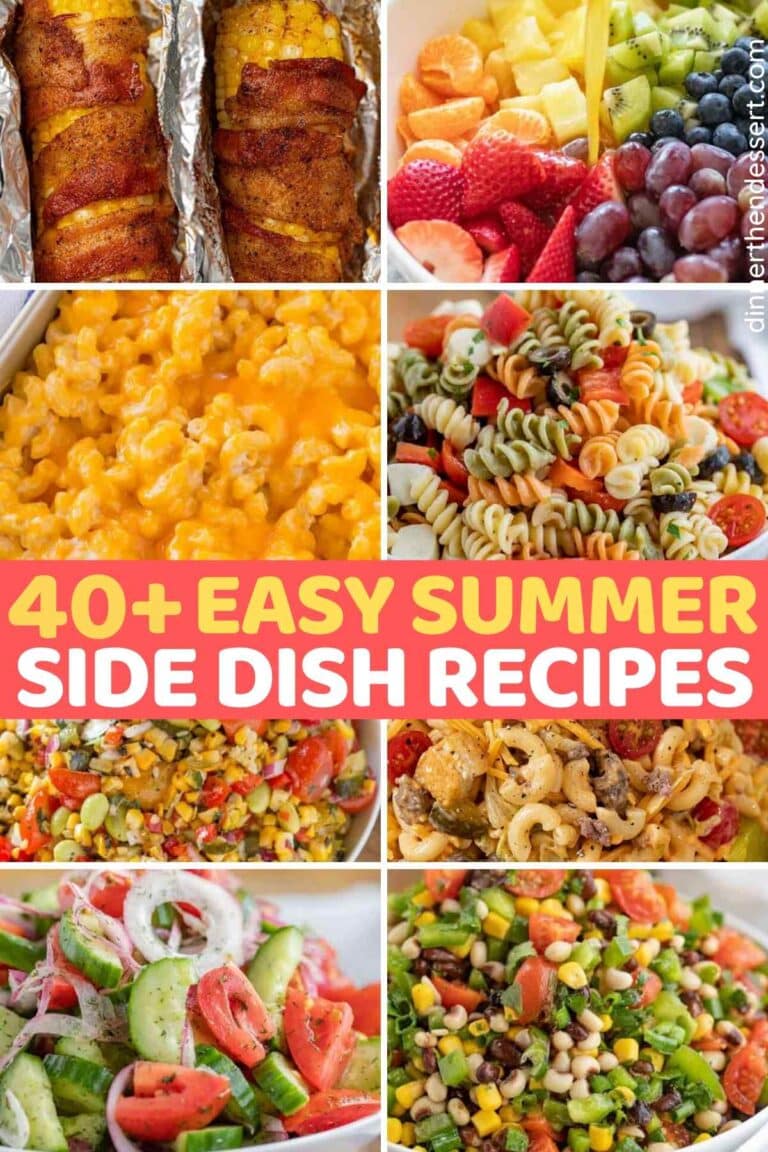 40+ Summer Side Dishes For Your BBQ!
Side Dishes make the meal! Yes, we said it. A great grilled piece of meat is wonderful and what summer is all about, but we're here for the sides.
If you're planning on making sides for a crowd here's a good rule of thumb:
Make one pasta or potato side, the starches are filling and go great with grilled meats.
Make something with greens, either a Cole Slaw or a classic salad, this will add bulk to the plate without weighing people down.
Finally, a good fruit salad is ALWAYS a win, this is a great way for people to feel good about their meal choices before enjoying the all time summer favorite dessert, SMORE'S!
How much to make per person?
Since you'll be making 3-4 side dishes along-side your main course you don't need to follow the traditional serving sizes.
We recommend assuming it will feed double to triple the amount of people as most people will take smaller portions and may not each every dish. To be sure you have enough the best thing to do is have lots of easy finger foods people can supplement with in addition to their main plates of food.
Finger foods like cut vegetables or cut fruit, crackers and cheese or chips are perfect as a way to round out a BBQ get together.