50+ Easy Homemade Candy Recipes including chocolate, truffles, caramels and more you can make with kids, give as gifts to friends and family.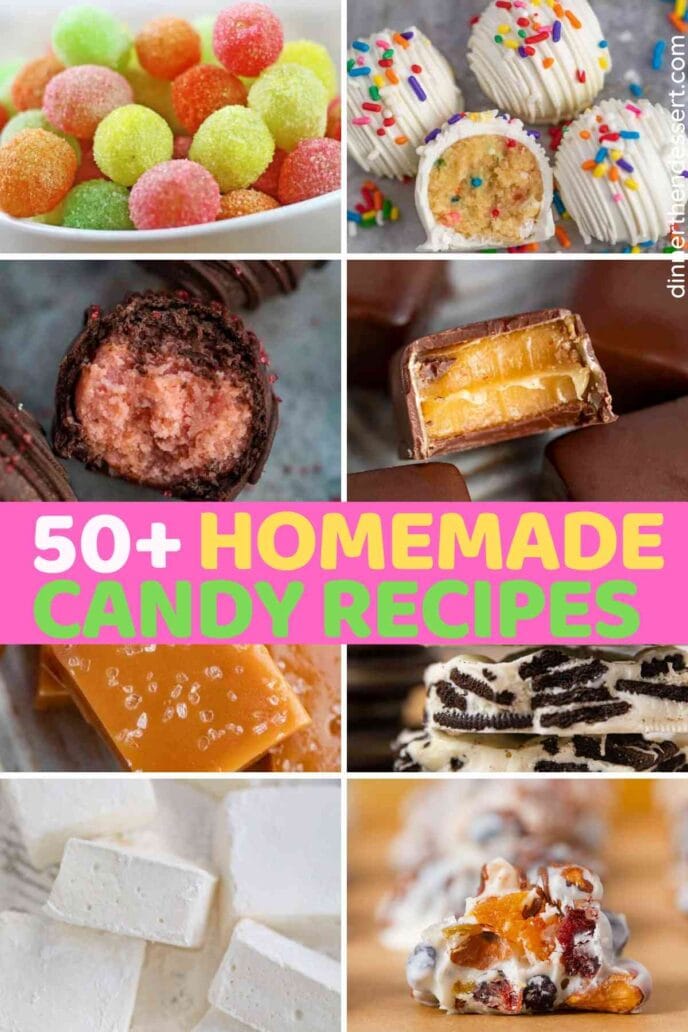 Candy doesn't have to be daunting to make at home, these recipes are an easy mix of fun treats you can make at home with kids! Give them as gifts to your friends, neighbors, coworkers and family or take them to work for potlucks, these are great one bite desserts that can feed a crowd.
Storing candy:
Keep candy in a cool, dry place – moisture and heat will cause candy to stick to each other.
Keep the pieces separated by a layer or wax or parchment paper to keep them from sticking.
Use an airtight container when possible to prevent candy from going stale.
Box up gifts at the last minute as most boxes are not airtight.
Fun gift idea – if you make the recipes add a note with links to the recipe so the gift receiver can make the candy again.