In the mood for some easy desserts? Then you've come to the right spot. Enjoy 65 dessert recipes to satisfy your sweet tooth all Summer long!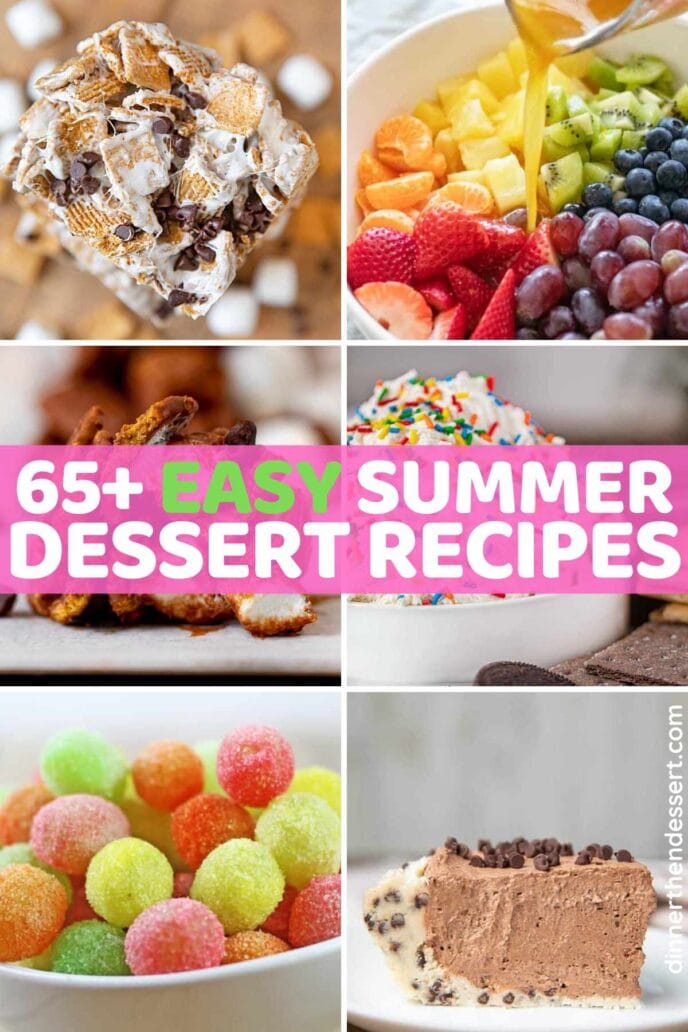 During the warm-weather months, the last thing you want to do is be stuck in the kitchen with a hot oven. These desserts will have you in and out of the kitchen quickly. You can enjoy fresh fruits, chocolate, cakes, and pie without too much work.
There are lots of excellent recipes that don't require an oven. You'll also love the homemade ice cream, salads, and other cooling recipes.