15 Awesome Memorial Day recipes perfect for your BBQ and easy enough to make ahead of time so you aren't cooking when guests come over!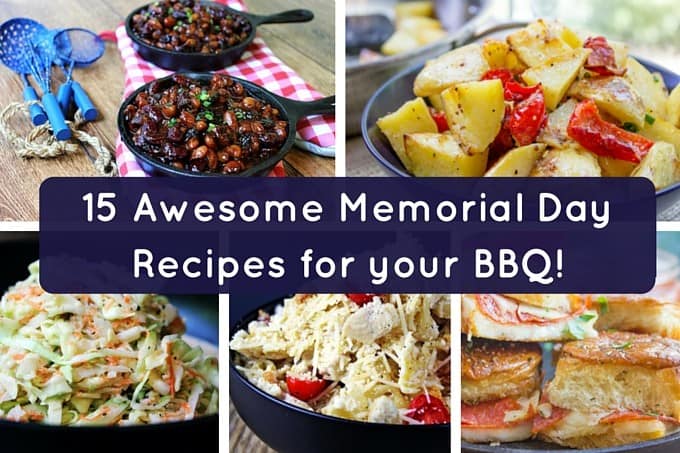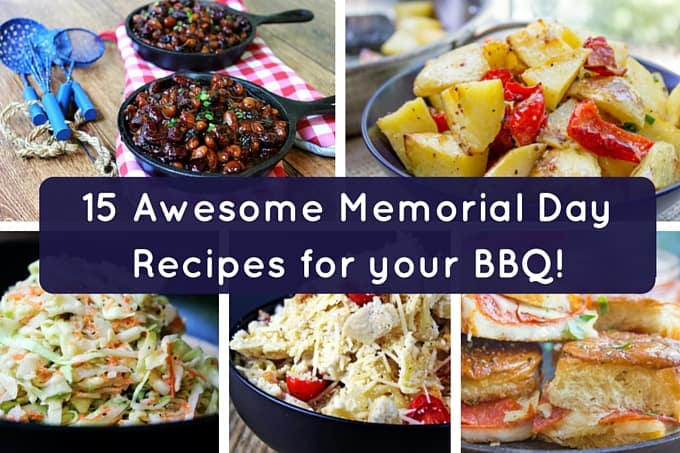 1. Roasted Potato Salad with Dijon Vinaigrette: Easy to make in the oven and tossed with vinegar and mustard, this 5 ingredient recipe will be a hit at the party.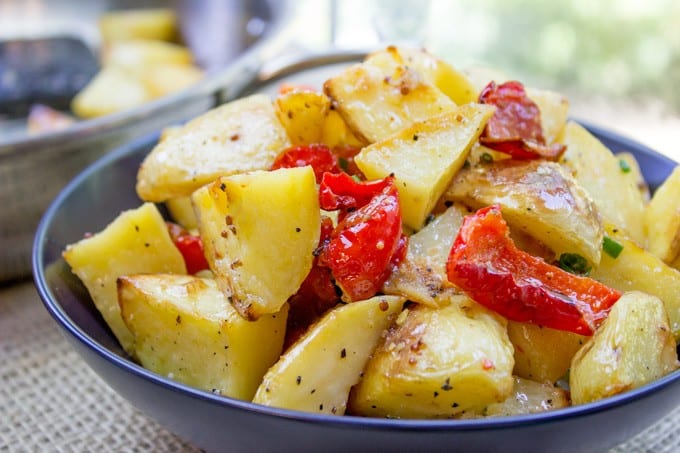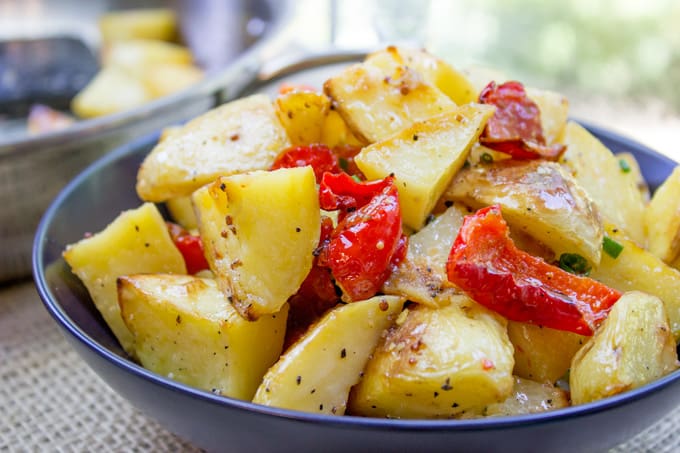 2. Cheddar Cheese and Sour Cream Potatoes: Skip the chips and make your own version with these potatoes. If you want you can also fry the potatoes or even slice them thinly and make chips topped with the cheddar powder and sour cream powder for your own homemade version!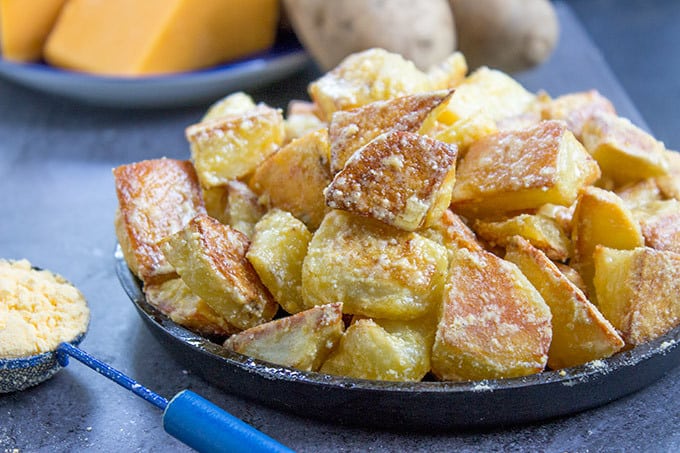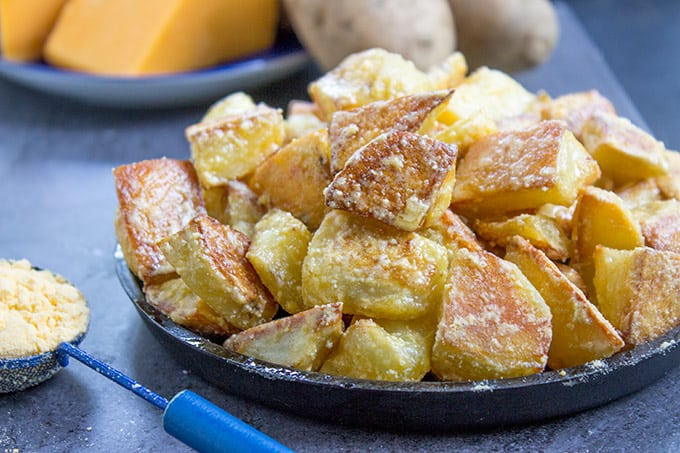 3. Chipotle Chips and Guacamole: What could be more popular than a big bowl of fresh homemade chips and perfect guacamole that doesn't cost $1.00 for every little cup?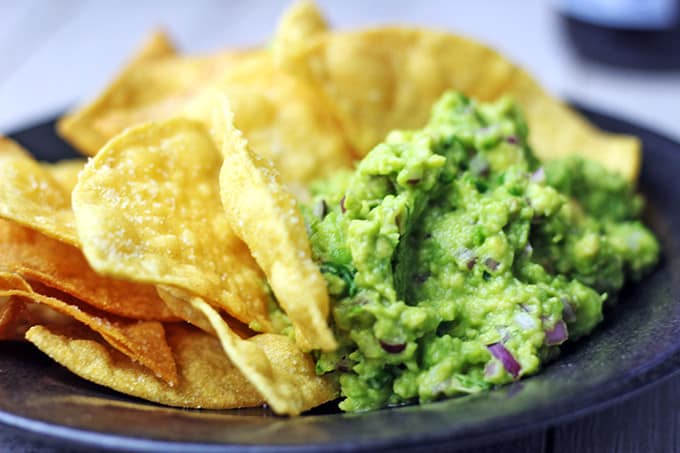 4. Tony Roma's Coleslaw: There are two cole slaws I swear by, this one made with celery seed and my favorite KFC copycat. Make this one at home in just a few minutes the day before!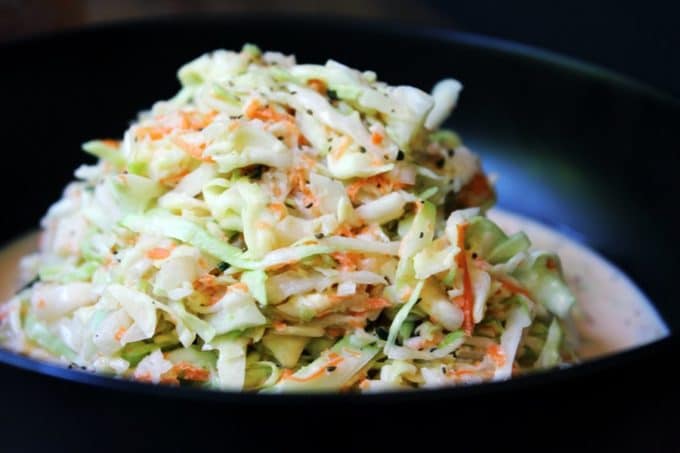 5. Tony Roma's Onion Loaf: This one may be a bit more hands on but you can still finish in the oven before guests arrive. The best onion rings for a crowd, people will be fighting for every last piece.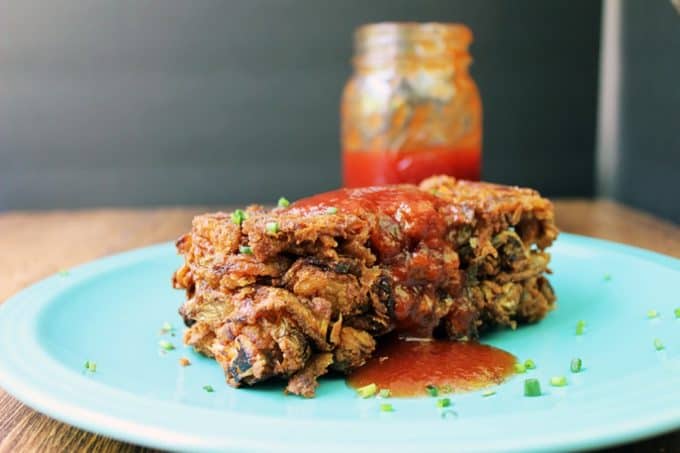 6. Honey Bacon Baked Beans: My favorite bean recipe and it DOESN'T start with a can of pre-made baked beans like most "homemade" recipes do!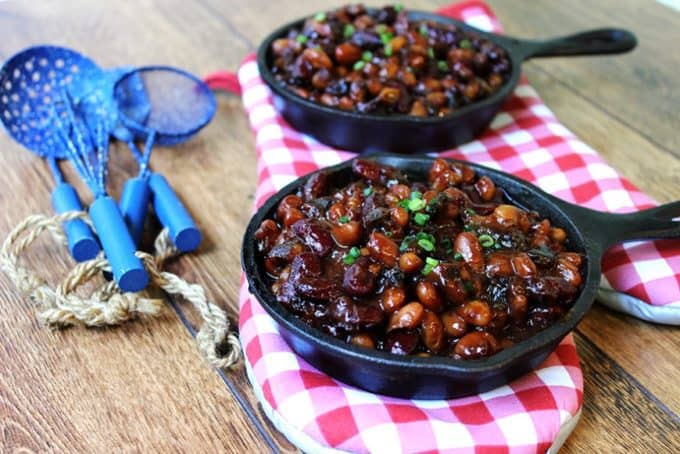 7. 10 Minute Chicken Caesar Pasta Salad: This recipe does have an easy mix-in shortcut but it has been the very first side dish to go at all birthday parties and bbqs since I started making it. Oh and leftovers (if you have any!) microwave into a deliciously cheesy melty bowl of goodness!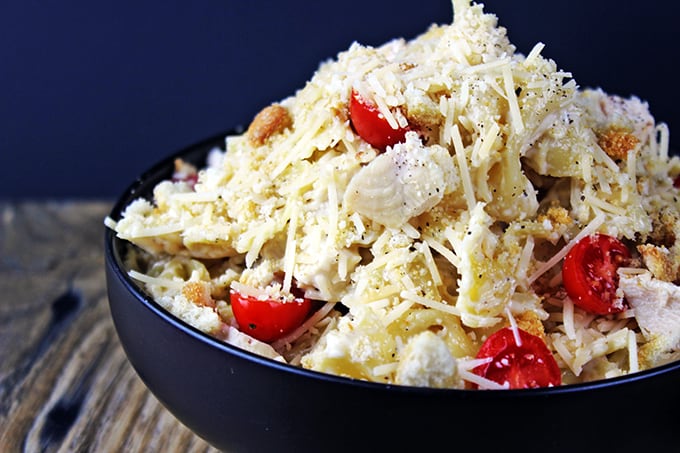 8. Yukon Gold and Green Onion Potato Salad with Bacon Vinaigrette: Long name I know, but so MANY awesome flavors in this amazing grilled potato salad.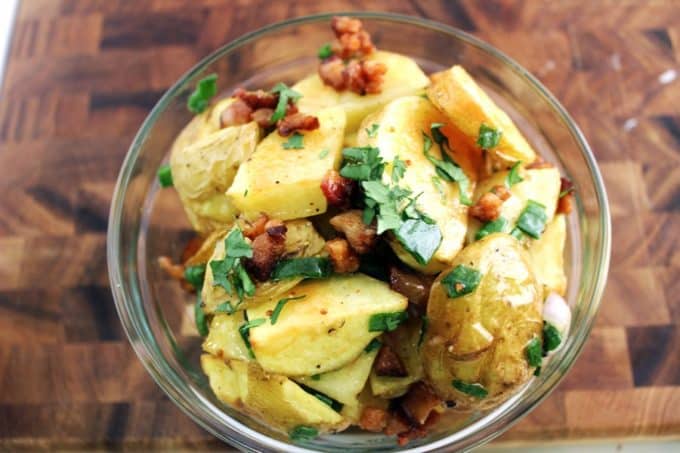 9. Honey Roasted Apples: Not a typical side dish for a BBQ, but amazing next to grilled chicken or chicken sausage hot dogs. It's a fun take on applesauce easy to eat while standing up and holding your plate and a beer!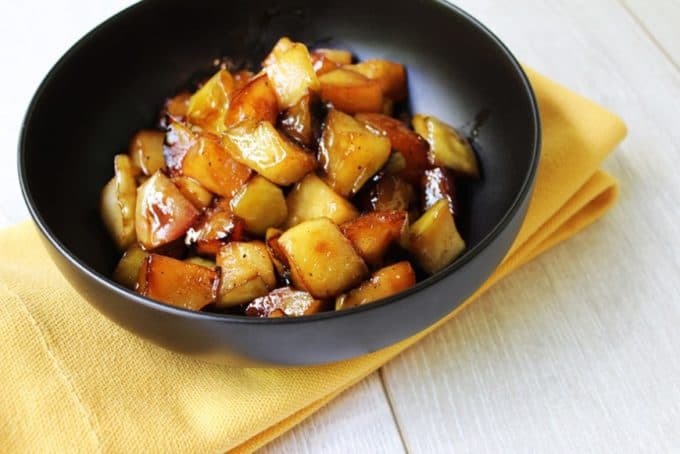 10. Chipotle's Jalapeno Lime Corn Salad/Salsa: Easy, HEALTHY (no oil or fat added) and quick to make, this salad/salsa can be made the night before and will add an awesome kick to your menu!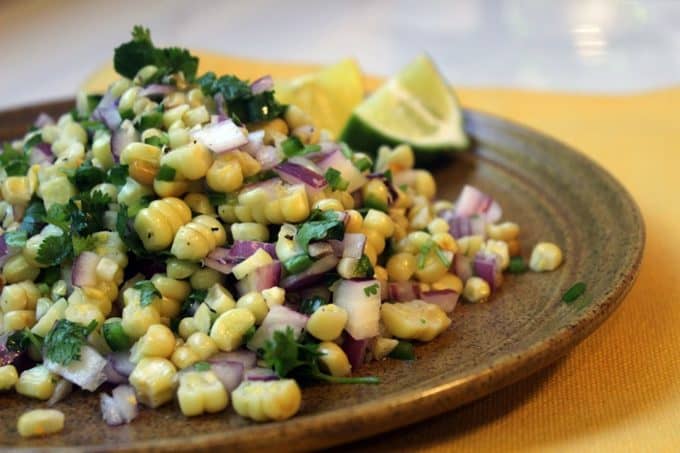 11. Crispy Salt and Vinegar Potatoes: Not in the mood for Cheddar and Sour Cream? Try these amazing Salt and Vinegar potatoes!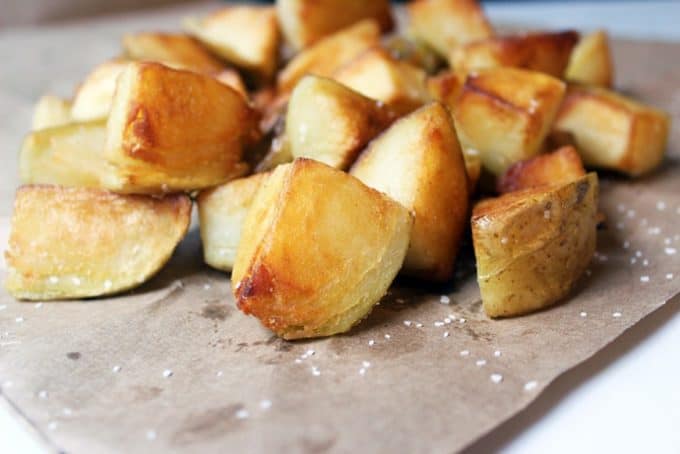 12. Mexican Avocado BLT Pasta Salad: Add some avocados and bacon to your party in this awesome pasta salad! Easy to make and with an awesome homemade cilantro dressing!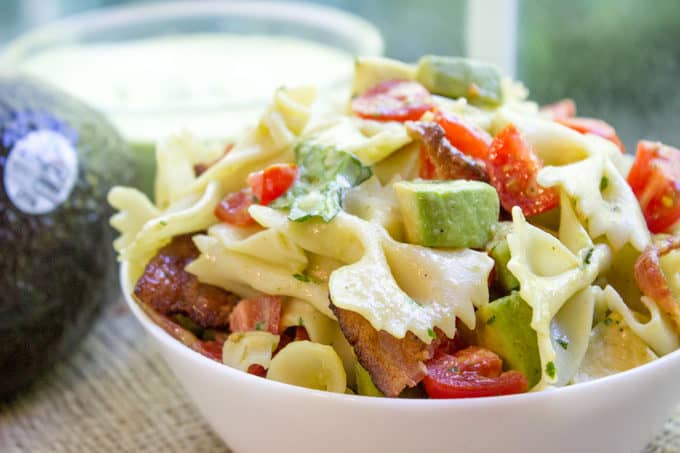 13. Cuban Pork Party Sliders: Time for some sandwiches! These bake in the oven to a crispy crust and are made with just a few ingredients!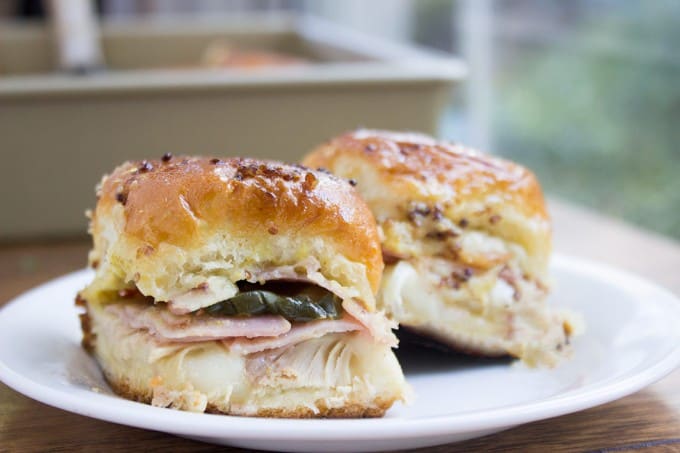 14. Honey Mustard Pulled Pork Sliders: Want something a bit meatier? These pulled pork slides with an awesome homemade honey mustard will wow every guest with their drippy sauce and pretzel buns!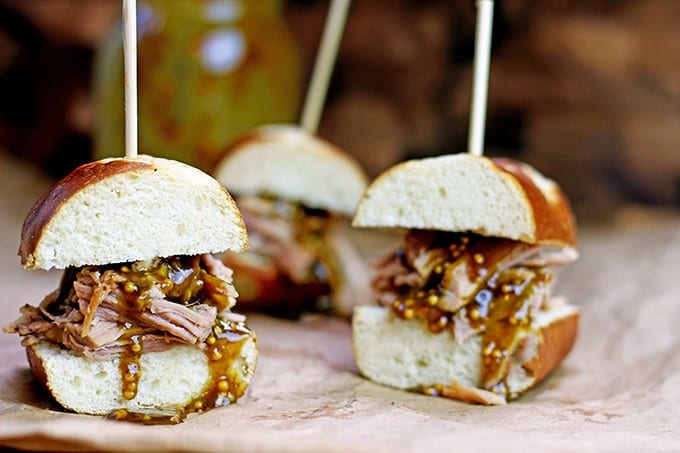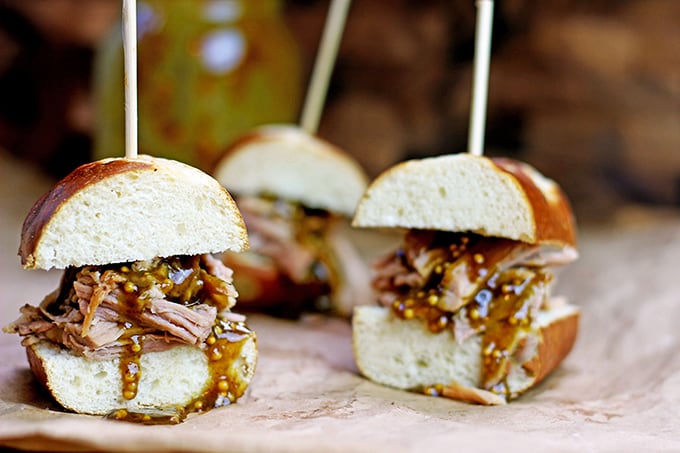 15. Pressed Pepperoni Pizza Party Rolls: Last but certainly not least, one of the more popular recipes on the blog, these Pizza party rolls are always one of the first things to disappear.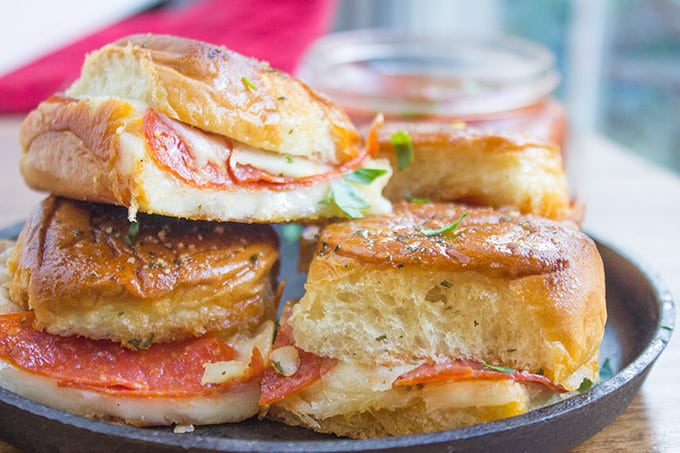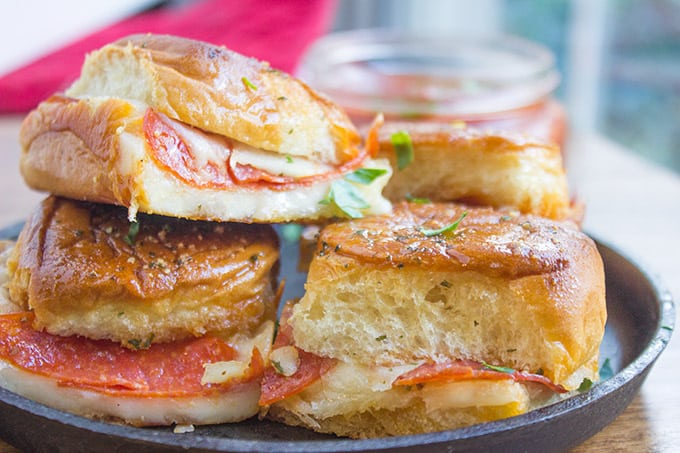 Hope you all enjoy your long weekend! I'll be recovering from the whirlwind trip to San Fransisco yesterday for the Macy's event and enjoying a wonderful two days off before working an event Monday. See you all Tuesday!